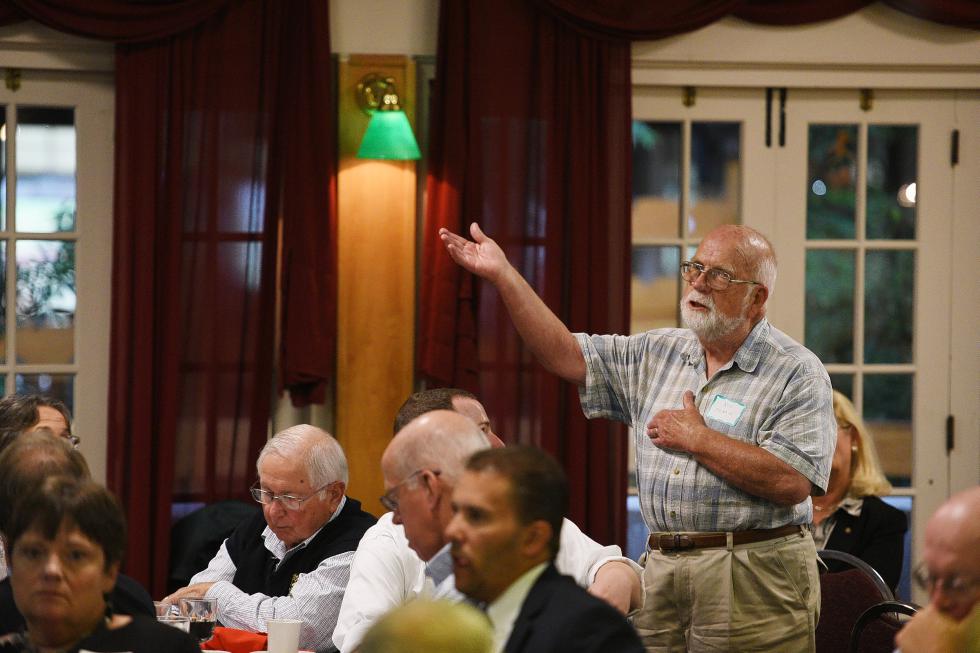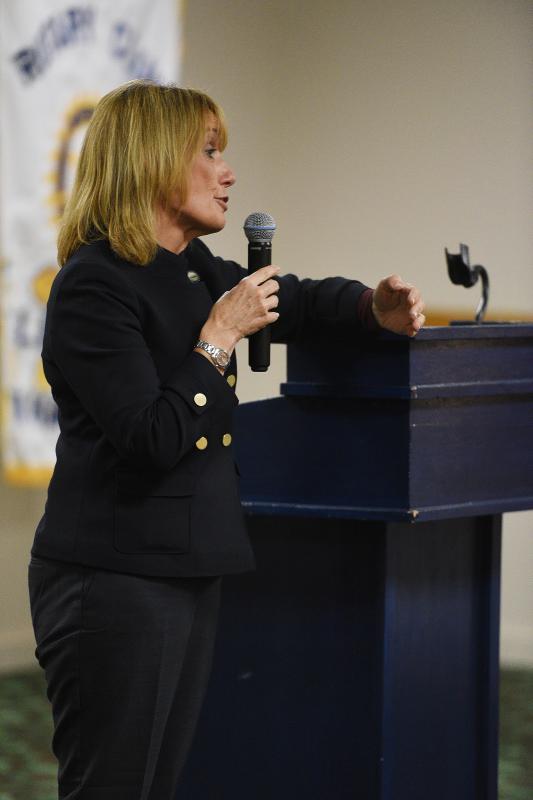 West Lebanon — Gov. Maggie Hassan struck a cautious note last week about the prospect of energy projects in the state by saying the benefits of lowering the cost of energy by increasing the supply in the region must be balanced environmental concerns raised by those projects.
Hassan, addressing a joint lunch sponsored by the Lebanon Area Chamber of Commerce and the Lebanon Rotary Club, acknowledged that "we need to increase the supply of natural gas and diversify our energy resources" in order to hold down the burden of costs for consumers and business and spur the economy.
But she stopped short of saying the state would automatically give a green light to projects without first determining there is a "real" financial upside and addressing local concerns over environmental impact.
"As we consider the siting of new transmission and new natural gas pipelines, we must work to ensure that any proposed project will deliver real benefits to our ratepayers, while also incorporating local viewpoints and protecting our natural resources," she said to the business people gathered at Fireside Inn in West Lebanon on a rainy Wednesday lunch hour.
Hassan did not mention and particular projects by name, although she has been critical in the past on aspects of the proposed Northern Pass hydropower project to bring electricity from Quebec to the New England power grid through New Hampshire on nearly 190 miles of transmission lines. In August, Hassan said she was "encouraged" by the utilities consortium revised proposal to bury more than 60 miles of transmission lines after she said Northern Pass officials "listened" to community pushback.
Hassan's comments Wednesday came the day after officials from Liberty Utilities presented a plan to use gas captured from the Lebanon landfill to serve customers in Lebanon and Hanover.
Liberty, along with Hanover-based Valley Green Natural Gas, each have applications before the state's Public Utilities Commission to determine which company will serve the region.
"It is important that we not — and we will not — capitulate to plans that aren't right for New Hampshire," she said.
"But we must innovate, negotiate, and get to solutions that lead to a stronger, more offerable energy future." She said a "successful long-term strategy must include steeping up our energy efficiency efforts and supporting small home- and business-based renewable energy projects."
In a brief question-and-answer period after her address, Hassan was asked by one one of the luncheon attendees about the motto "Live Free or Die" on state license plates.
"What the heck does that mean, and can we get it off our license plate?" the questioner asked.
Hassan replied that Granite Staters are "known for that rugged individual," and "we blend individual and community like no one else. … I think that's what that license plate speaks to."