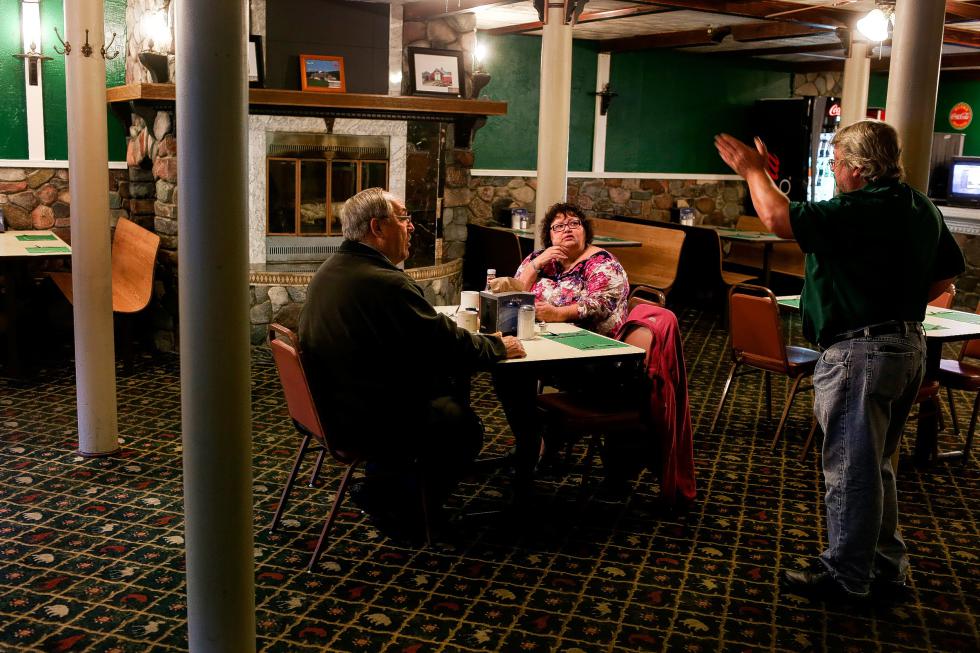 Bradford, Vt. — Ed Morrison had had his fill of the West Coast. Now, he wants others to eat their fill.
His stint as an extra in movies and TV shows was fun, he said, but it doesn't beat seeing a happy customer enjoy one of his hearty "country breakfasts."
"I'm all about family and feeding the people," Morrison said, fresh off the breakfast shift at the Green Mountain Diner. "Nobody goes away hungry from here."
Morrison opened the Green Mountain Diner on Aug. 21 on Main Street, in the space formerly occupied by Bradford House of Pizza. For the first couple of months, he focused on breakfast and lunch, but within a couple of weeks he will begin serving dinner. The breakfast menu features simple griddle fare like three-egg omelets and homemade biscuits and gravy. "Comfort food at comfort prices," he called it. A "full stack" of pancakes with a plate-size diameter costs $5.95, a "short stack" is $4.25. Coffee — Green Mountain, naturally — is $1.
After a career as a journeyman cook, Morrison, who grew up in Barre, Vt., spent several months last winter living in Hollywood trying his hand as a "background actor."
His credits include playing a deranged patient on a gurney in the CBS series Code Black, starring fellow Vermont resident Luis Guzman. He's worked in front of the grill at eateries in every New England state; managed a liquor store in Fort Myers, Fla., and a McDonald's in Colorado Springs; and driven a truck across the country.
Opening the Green Mountain Diner was an opportunity that presented itself, Morrison said. He had returned to Vermont to be near his son and grandson and was walking along Bradford's Main Street one day when he passed the vacant space between the Swenson Insurance Agency and The Local Buzz cafe.
"I could do something with that," Morrison recalled thinking as he peeked inside the darkened windows.
Morrison named his eatery after the former Green Mountain Diner in Barre, where he once worked, "doing just about everything."
At his diner, however, the menu features "a bit more upbeat concept" through the use of fresh and locally sourced ingredients and traditional, homestyle cooking.
Traditional, but with a twist: Morrison is partial to venison, for example, and one of his creations is venison-topped pizza.
He's also created what he describes as a Vermont adaptation of the classic Philadelphia cheesesteak: a grilled cheese-venison steak submarine sandwich.
The Green Mountain Diner is open from 6 a.m. to 2 p.m. now, but will be open from 3 a.m. to 9 p.m. during hunting season.

John Lippman can be reached at 603-727-3219.