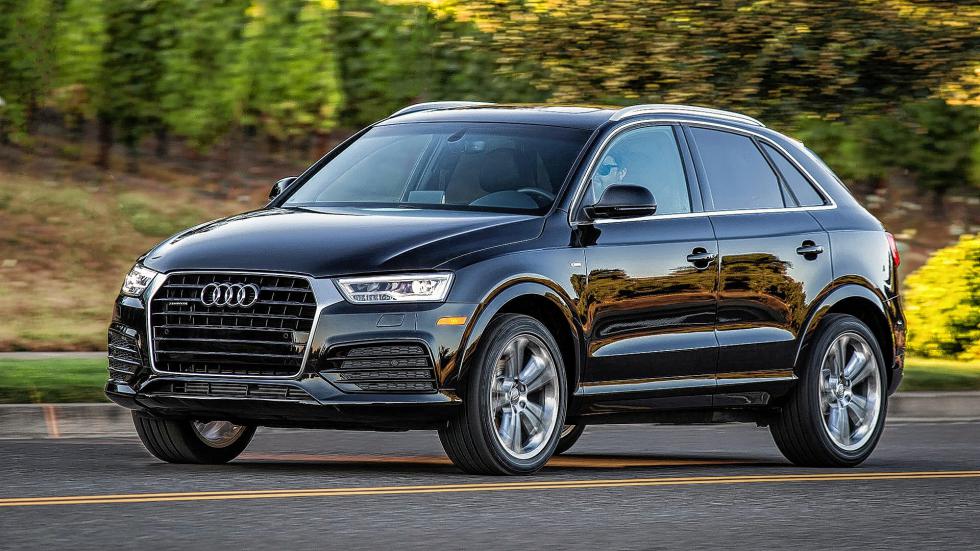 I put it in Sport and left it there. It felt all-around better in that mode, although Normal was in no way offensive. It's just that Sport appeared to move with more authority, especially on westbound Interstate 66 near the evening rush hour, when some authority is needed.
The Audi Q3 Prestige for 2016, the second model year in which the subcompact crossover-utility vehicle has been on sale in the United States, behaved well. It was responsive, steering easily around less-polite traffic — motorists cutting in, hogging the passing lane, wandering aimlessly into adjoining lanes — with little or no drama.
I liked this one and found myself wondering why colleagues in the automotive media played down its performance, saying that it was neither as fast nor as agile as competitive crossovers such as the Lexus NX 200t, the larger Audi Q5 or the 2016 BMW X1.
Perception is in the eyes and attitude of the beholder, I guess.
I've long ago jettisoned my view of public roads, often congested with other people and their families, nearly all of whom expect to get to where they are going alive and without injury, as my personal racetracks. I want a vehicle that moves with authority when it has to move. But let's face it: Egregious speeding has never gotten me anywhere except into trouble.
I can slow down, especially in a nice vehicle. And the Audi Q3 Prestige, on sale overseas since 2011, is nice.
Fit and finish are excellent. The seats are covered with supple leather. The car is well outfitted with options and standard equipment — blind-side warning, rearview backup camera, parking-assistance technology, onboard navigation featuring Google map technology, and one of the best sound systems available in any automobile at any price — a Bose surround-sound stereo (465 watts, 10 channels, 14 speakers).
The Q3 Prestige reflects the reality of governmental pressures worldwide — the push for safer, cleaner, more fuel-efficient vehicles. I would have thought, inasmuch as it has been around since 2011, during which time the global automotive market has been flooded with compact crossover-utility models, that Audi would have boosted the Q3's power a bit. It hasn't.
Those familiar with Audi will find the same reasonably fuel-efficient, reliable turbocharged (forced air) 2-liter in-line four-cylinder gasoline engine (200 horsepower, 207 pound-feet of torque) that motivates many Audi products designed more for affordability than they are for earth-scorching road performance. And the 2016 Q3 is affordable, in the entry-level luxury sense, although it carries a base price $1,200 higher than last year's model.
Audi's argument is that it has loaded more standard equipment into the 2016 Q3, which also has undergone a modest facelift for the new year. Assuming that Audi keeps the model around for another season or two, as it is likely to do, look for a few more changes. For example, rare is the premium vehicle nowadays that isn't fully plug-in ready — USB ports, that sort of thing. The Q3 is noticeably and disappointingly lacking in such goodies.
But here, admittedly, I am looking for something to complain about. The truth is that the Q3 is a good car, one that will serve the daily transportation needs of most small families quite well. It fits easily into the city without holding you hostage at the fuel tank (20 miles per gallon in the city, 29 on the highway.)
But, yes, it does require premium fuel.
Still, I like it. It makes sense. And even fully optioned — all-wheel drive and advanced electronic safety equipment — it is enjoyable at a price — $42,625 — that does not leave me totally gasping for breath.