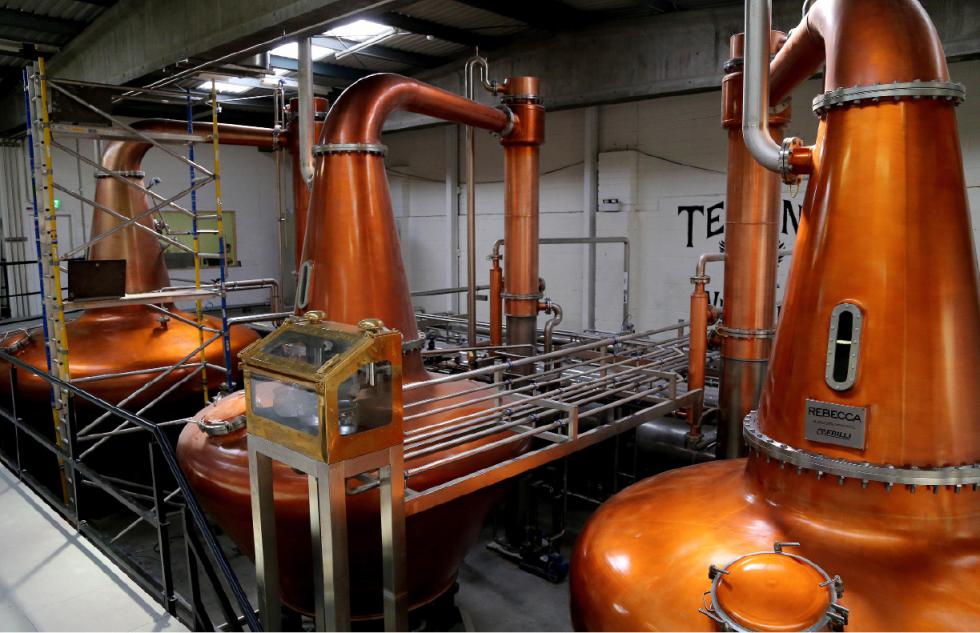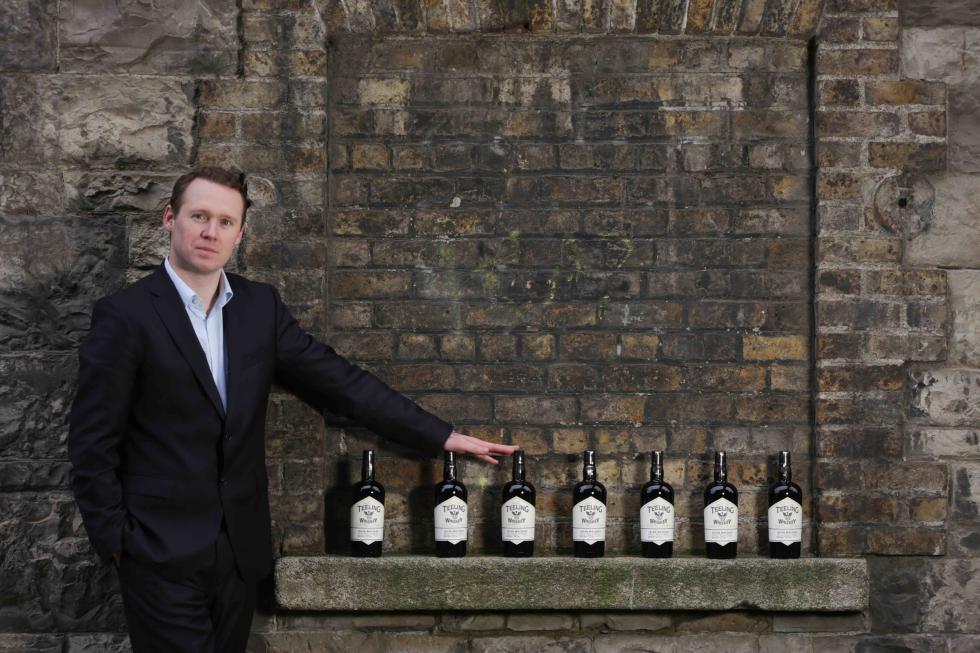 Dublin — Irish whiskey once was a world leader. Once.
And again?
That big deal role came crashing down thanks to strife and Prohibition, which pretty much ended the U.S. market for the brown spirit from the Emerald Isle.
But in recent years, Irish whiskey — a cousin to the wildly popular American bourbon and reasonably popular Scotch whisky — has been making a comeback on these shores.
In fact, last year more than 2.7 million cases were sold in the U.S., according to the U.S. Distilled Spirits Council. That's a $553 million chunk of the market, up 10 percent by revenue from the year before, and up 648 percent from 2003.
"Irish whiskey's definitely arrived," said Jack Teeling, founder of Teeling Whiskey, which this year opened its new distillery in Dublin, bringing distilling back to the city after a hiatus of nearly 40 years.
And Teeling isn't the only company on the move as Irish whiskey surges. Tullamore Dew recently opened a large new distillery, and smaller distilleries have been cropping up around Ireland. The result is that along with stalwarts like Jameson Original and Tullamore Dew, U.S. drinkers have a growing number of choices in Irish whiskey, including the recently introduced Teeling Small Batch, a single malt, and Redbreast.
And previously hard-to-find Irish whiskeys are washing up here, too. Green Spot and Yellow Spot whiskies are now available, notes Lew Bryson, managing editor of the Whisky Advocate. That's good news for fans who previously had been relegated to loading up at the Dublin airport duty free. Established brands are getting in on the trend, too, bringing out new products and experimenting with different styles.
Unlike Scotland, which has scores of distilleries, for years there were only three major distilleries in the Republic of Ireland — Midleton, Cooley and Kilbeggan — along with Bushmills in Northern Ireland.
Like most overnight success stories, the resurgence of Irish whiskies was actually a long time coming. The turnaround can be traced back to 1966 when Jameson, John Power and Son and Cork Distilleries Co. formed to create Irish Distillers (now owned by Pernod Ricard). The group focused on Irish whiskey's strength — its mellow approachability — and promoted it as a smooth and easy-to-drink whiskey.
Irish whiskey typically is made from malted and unmalted barley and is not peated — the process of creating the smoky, briny flavors characteristic of some scotches by drying malted barley over burning peat. And that means Irish whiskey has a lighter taste, which can make it more attractive to bourbon-loving Americans. Additional smoothness comes from Irish whiskey usually getting distilled three times, compared to scotch, which generally is double distilled.
With the category regaining its footing, the key is to keep that "core DNA that people like about Irish whiskey," said Teeling, while exploring new styles to keep pace with the market.
"If Irish whiskey doesn't offer a full range of expressions, we're going to lose," he said.
Teeling whiskey, for instance, isn't chill-filtered, creating a velvety texture and is bottled at 92 proof, rather than the standard 80 to stand up better in cocktails.
Apart from the classic Irish Coffee, Irish whiskey cocktails haven't been a big thing. "A shot of whiskey with a Guinness chaser, that's your Irish cocktail," jokes Bryson.
But companies are upping their bar game, too. Teeling has been working with Dublin tea company Wall & Keough for a Tea & Teeling series. A popular offering was this summer's Teeling Iced Tea made with Aperol, ginger liquor and a raspberry tea.
Still, at just under 5 percent of the U.S. market by volume, Irish whiskey remains niche, which Teeling sees as a positive. "There's plenty more opportunities for the category to grow, particularly in the U.S.," he said.