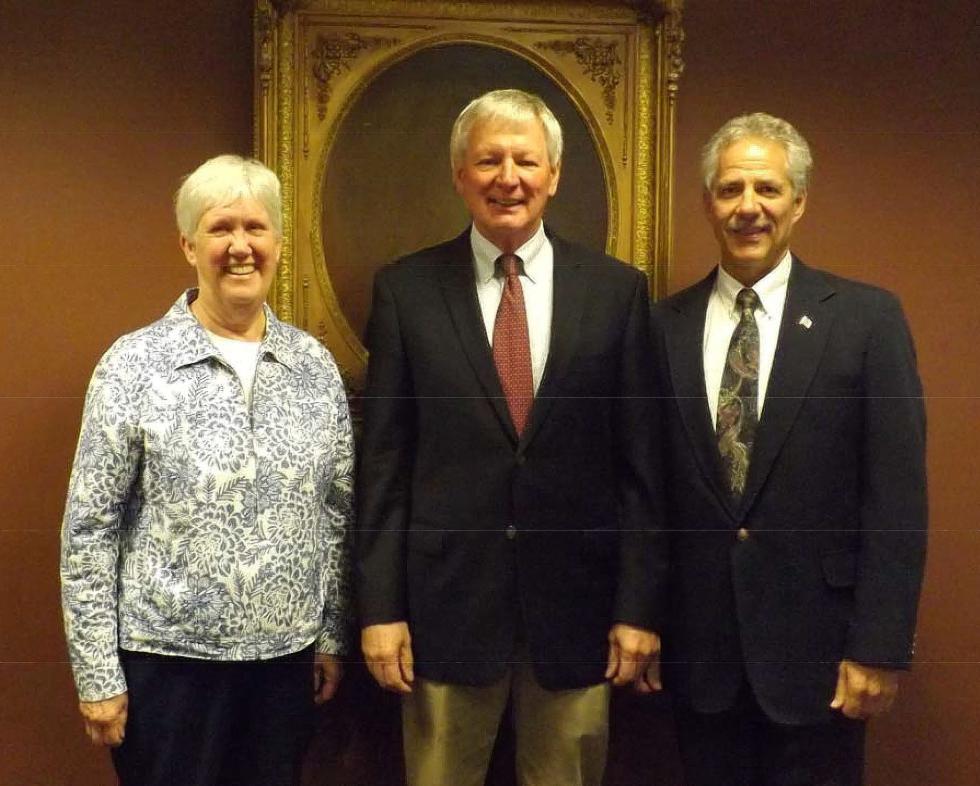 Stephen Puffer, of Wells River, has been elected to the board of trustees of Wells River Savings Bank. Puffer and his wife, Teresa, own and operate Puffer Broadcasting/WYKR in Wells River, where Puffer has worked since 1975. Puffer's experience in broadcasting "will complement the skills and interests of the current board, and help uphold the bank's mission Wells River Savings CEO Frank Tilghman said in a news release.

Wells River Savings Bank has announced the retirement of Elizabeth "Betty" Beauvais, a longtime trustee of the bank. Beauvais, of Ryegate, Vt., was elected an incorporator in 1985 and a trustee in 2002. During her tenure, she helped guide the bank through many changes, including expanding its market from the original office in Wells River to branches in Bradford, Fairlee, Newbury and East Thetford. Beauvais was honored at the bank's annual meeting in September.

The Valley News recognizes the achievements of members of the local business community in the Sunday Business section. Submissions, including photographs, may be sent via e-mail to biznotes@vnews.com. Photographs should be attached in .jpg format. You may also send your items by regular mail to: People in Business, c/o Sunday Valley News, P.O. Box 877, White River Junction, Vt. 05001. All items are subject to editing for clarity or space.