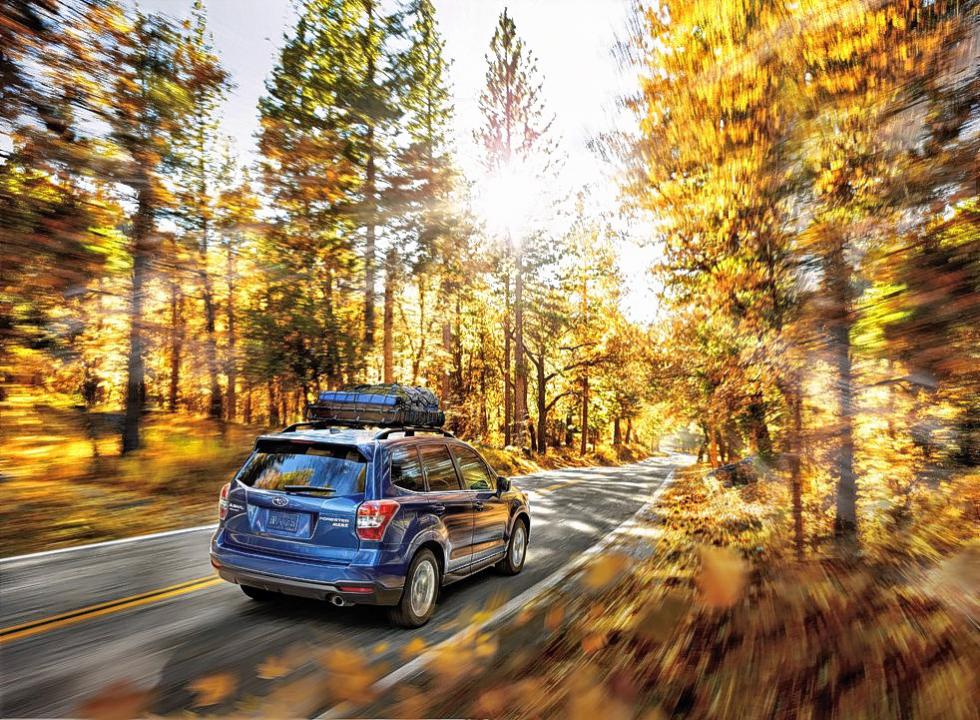 The idea is to prevent the unexpected from becoming the tragically final.
That is the real story behind the outburst of acronyms characterizing the technology of the 2016 Subaru Forester 2XT Touring and hundreds of other new cars and trucks.
After decades of pretending that safety does not matter, that more horsepower is always better, that the only real driving concern is finding an empty road on which to "take corners," the automobile industry is tired of killing people — or, at least, of helping to speed them to their deaths.
That sounds harsh, I know. But I've spent the past two years looking at developments in the global automobile industry, and the conclusion is unmistakable.
Elmar Degenhart, chairman of the executive board at the Germany auto-parts giant Continental, bluntly put it this way in a talk last month at the Frankfurt Motor Show: "Zero accidents are no longer a utopia."
Continental and numerous other industry suppliers, as well as original-equipment manufacturers such as Subaru, General Motors, Mercedes-Benz and South Korea's Hyundai, are pouring billions of dollar equivalents into technology now largely marketed under the rubrics "driver-assistance systems" and "advanced driver-assistance systems" — known as DAS and ADAS.
"The key to zero accidents is assisted driving," Degenhart said. He said his company believes the development of assisted-driving technologies, already found in cars and trucks sold in the United States, eventually will lead to autonomous vehicles, operated without human steering input.
The 2016 Forester is a long way from that, as are most new vehicles available in this market. But the Forester 2XT and many of its siblings offer valuable technical insights.
The acronyms help tell the story: ABC (active body control), AEB (autonomous emergency braking), LDW (lane-departure warning) but no BSD (blind-spot detection)! And ESC (electronic stability control), and FCW (forward collision warning) — the list goes on. Researchers at the Boston Consulting Group, a transportation-safety study firm, say the development of driver-assistance technologies since 1984, a year marking the mass marketing of ABS — anti-lock braking systems, which help prevent skids — is preventing 10,000 U.S. traffic fatalities annually. That is no small thing, considering historical U.S. averages of deaths 40,000 a year. Worldwide, according to the World Health Organization, 1.2 million people a year die in traffic crashes.
Substantially reducing or eliminating that number, as opposed to taking the task or joy of driving from the driver, is the primary objective of the kind of driver-assistance technology I sampled in the Forester 2XT, according to Degenhart and other proponents.
I did not feel cheated. Nor was I lulled into the kind of inattentiveness that could lead to accidents, regardless of a car's crash-prevention/mitigation equipment. But there is something good to be said of technology that monitors your driving behavior, or signals that a diver in front of you has inexplicably hit the brakes, or that relieves the stress of backing out of a driveway. Speed demons won't appreciate the Forester 2XT's turbocharged (forced air) 2-liter flat four-cylinder gasoline engine (250 horsepower, 258 pound-feet of torque). The base 2.5-liter gasoline four offers 170 horsepower and 174 pound-feet of torque — not exactly the stuff of high-performance legend.
No matter. The Forester 2XT is an all-wheel-drive family hauler. All I care is that it gets me and mine to where we are going as safely and comfortably as possible at an affordable fuel cost. The 2016 model does that.