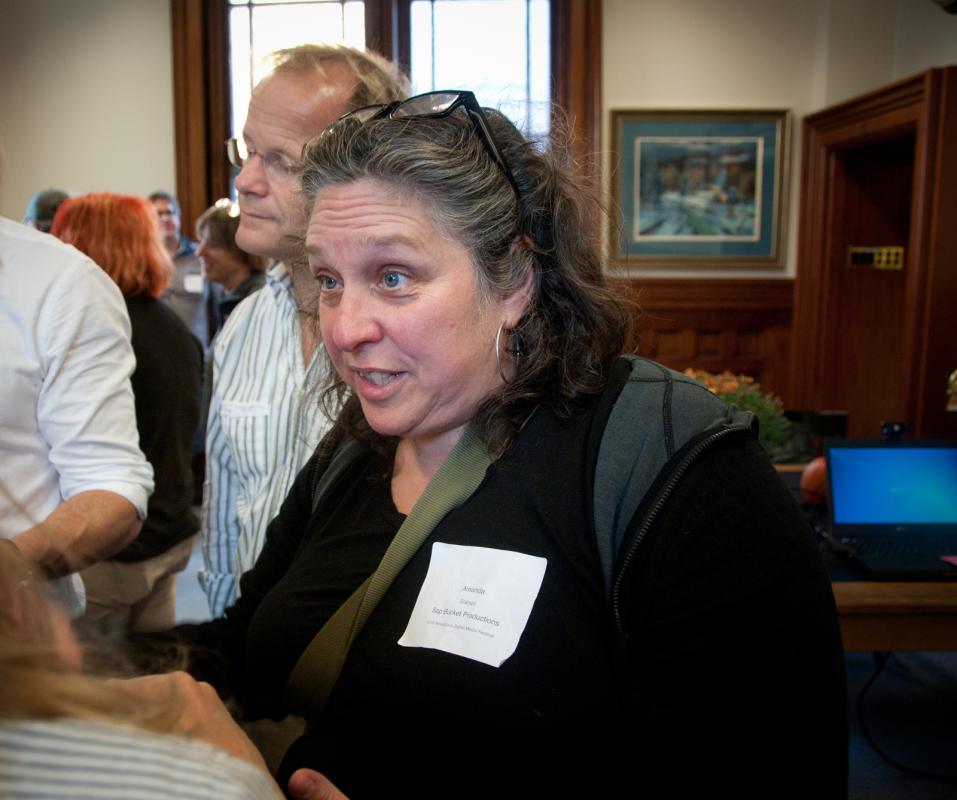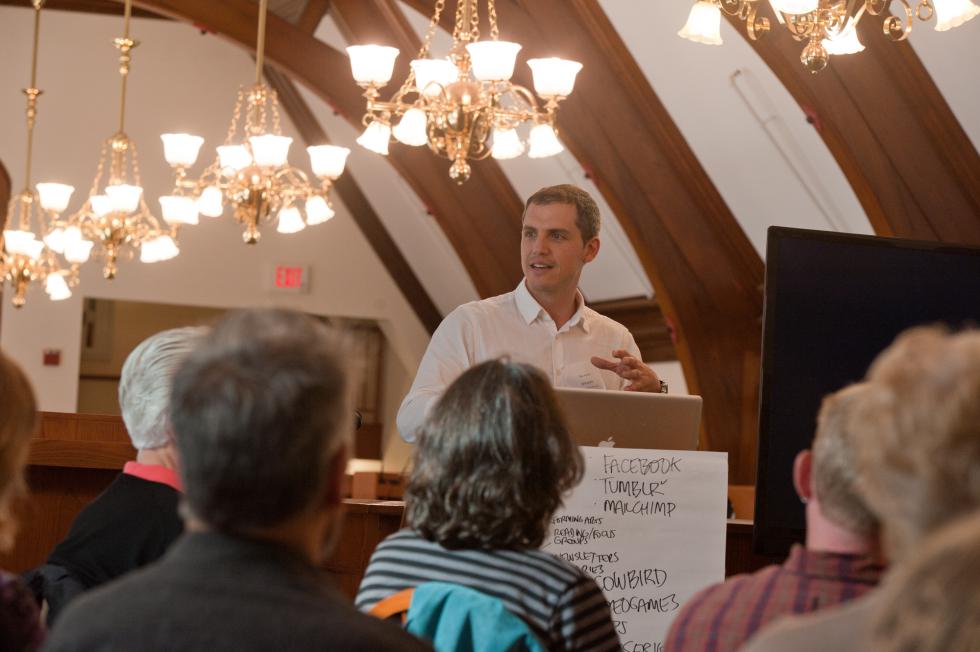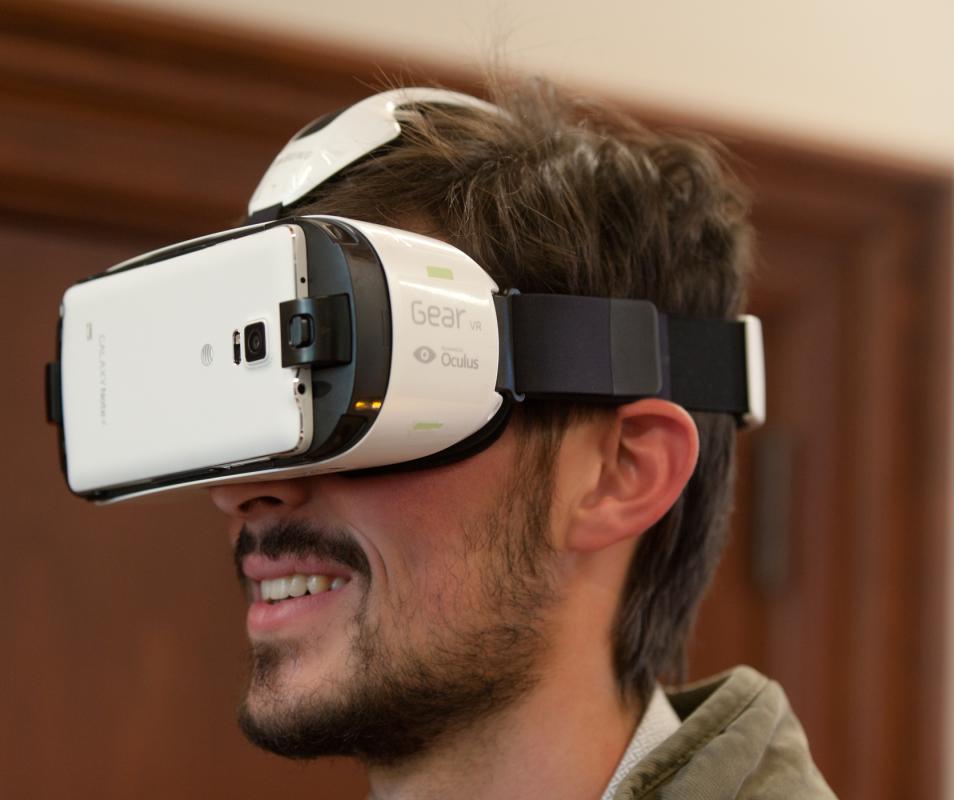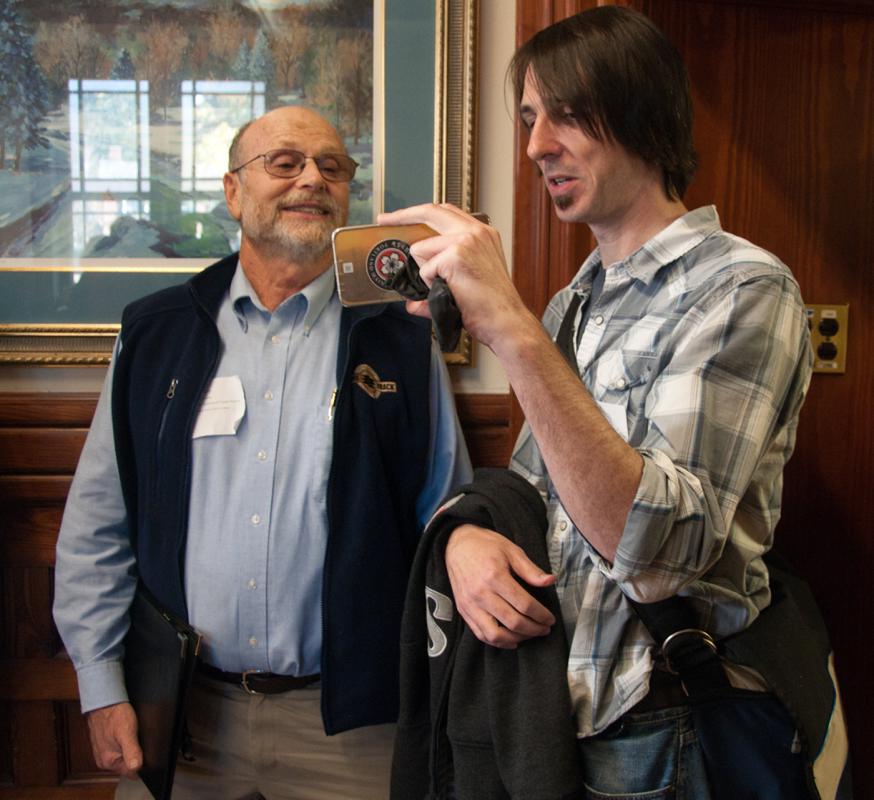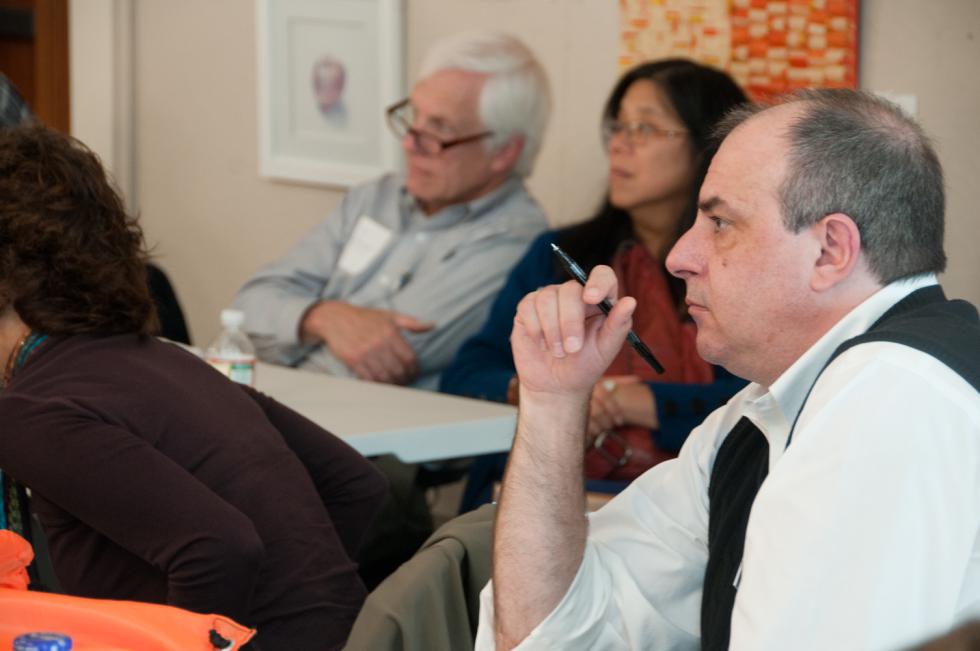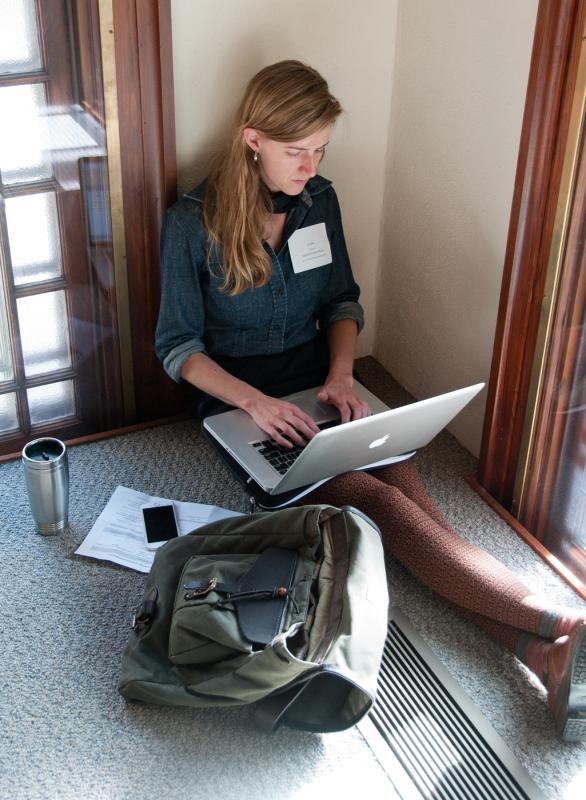 Leaf-peeping in the Twin States is a well-established tradition, but for the past few years another fall happening also has provided a feast for the eyes — and ears.
The fifth annual Woodstock Digital Media Festival, held on Oct. 16, featured speakers from across the country, including Phoebe Judge, host of the podcast Criminal ; Chicago activist and writer Suey Park; and Jesse Kriss, a designer and tool builder who works at NASA's Jet Propulsion Laboratory. While their interests and backgrounds vary widely, festival founder and part-time Woodstock resident David McGowan has said the presenters share a commonality: They're all working in the public interest.
Workshops at the event covered all sorts of digital-related topics — from the ingredients of successful podcasting, to the challenges posed by driverless cars, to an inside look at digital media startups. The day wrapped up with networking and socializing at an "early bird after-party" at Pi Brick Oven Trattoria.
About 250 people turned out for the free festival this year. For McGowan, the highlight is "seeing people react and respond to people and ideas that they haven't heard before, and to see all of the lightbulbs going off in everyone's mind — including my own," he said in an email. "It's a special event that way."
Just a few weeks later, organizers already are looking ahead to next year's event. "It's always an adventure of discovery, so we'll see what happens," McGowan said. "But I'm sure it will be interesting."