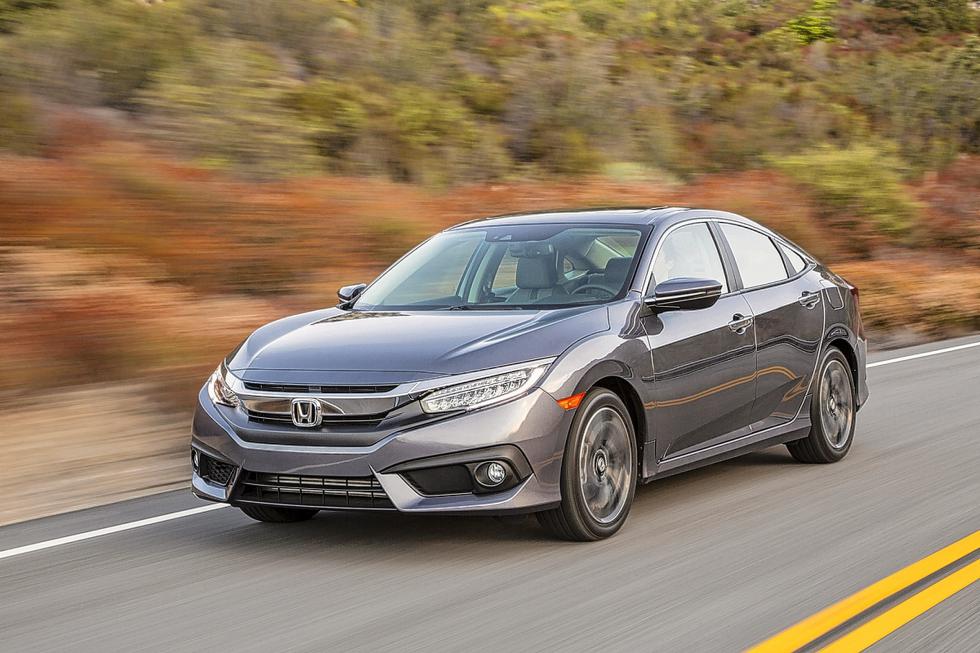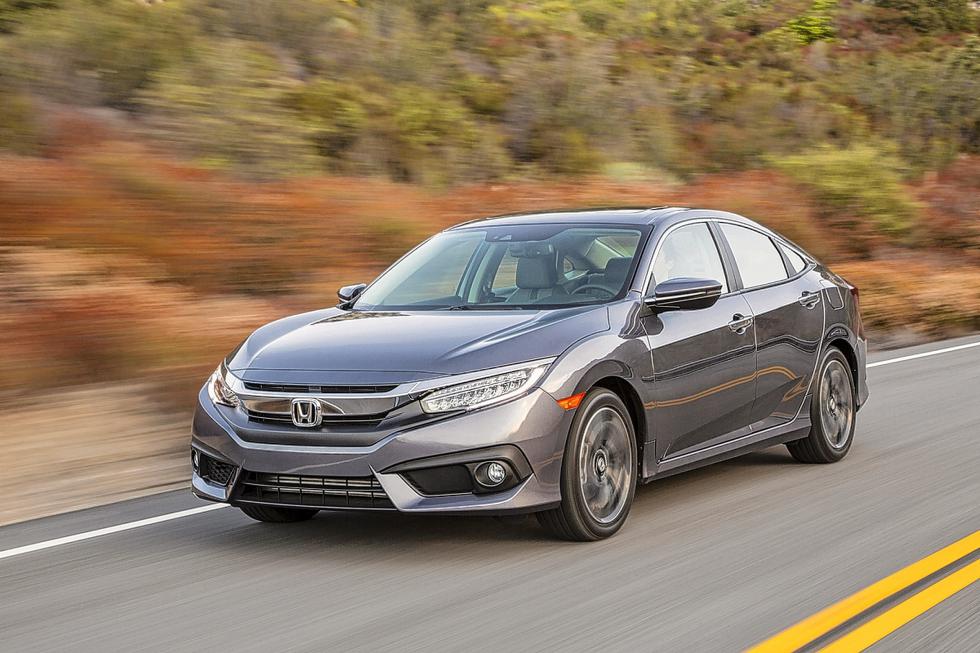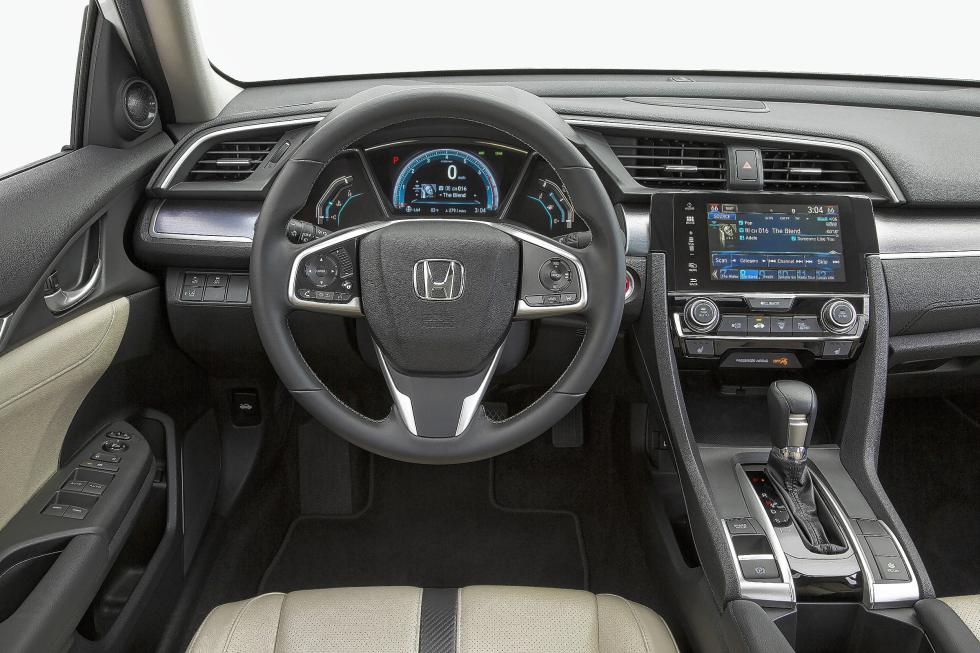 Everyone has a Honda Civic story.
Since its arrival on U.S. shores in 1973, it has slowly established itself as a cultural touchstone, the car that everyone turns to the way those who came of age during the Age of Aquarius turned to the Volkswagen Beetle. OK, maybe the Civic never became a movie star like the Beetle did, and it never could claim to possess an iconic shape.
Instead, it was a cultural shape-shifter, one that changed with the times. Was it an affordable hatchback? Yes. A stylish economy coupe? Yup. A economical everyday sedan? Uh-huh. It was all of these things and more, even being offered as the sizzling high-performance Si. Better yet, no matter which version you chose, it proved to be light, tossable, economical and fun to drive. It was clearly the compact against which all others were measured.
And then the 2012 model arrived, and something seemed amiss.
It wasn't bad, but it wasn't great either. The plastics seemed cheap, the handling was merely adequate and the styling was a yawner. Honda was off its game. Hey, it happens. Even the best athlete strikes out once in a while. Honda tried to gussy up what it had produced, but it was like dressing up entrails, and the folks at Honda knew it.
If you had the same idea, and decided to wait for a new Civic to arrive, your patience has been rewarded. The 2016 Civic is not only the best iteration of the nameplate ever produced, it easily once again sets the standard for compact sedans.
It's apparent from your first glance of this new sedan, which has a profile not unlike that of the unloved Honda Crosstour.
This time, stylists made it work, endowing the car with a sophisticated, energetic vibe. The front wheel arches' character line flows gracefully up front, where it anchors the heavily chromed grille. LED lighting all around lend the car a distinctive nighttime character, while large C-shaped tail lamps give little doubt as to what this car is.
The savvy design acumen continues inside, where occupants are greeted by more upscale materials and a design language that accented the width of the car.
Throughout the cabin, you'll find designers made the right choices, from using one screen for infotainment, rather than two, and developing a truly slick center console bin, with any number of sliding trays and bins to hold key fobs, iPods, beverages and mobile phones.
But perhaps most important, the cabin is significantly larger this year, so much so that it could easily be thought of as a small midsize car rather than a large compact. This is more than mere trickery. Honda increased the Civic's wheelbase 1.2 inches; overall length is up 2.9 inches. This results in an extra 3.2 cubic feet of passenger space. This is most apparent in the rear seat, which is hospitable for real adults, and boasts a seating position that sits high enough to accommodate them. Even the trunk is huge, measuring a commodious 15.1 cubic feet.
None of this would matter if the car didn't perform well. The good news? It performs better than you would expect.
Civic LX and EX sedans are powered by a 2.0-liter double-overhead-cam, 16-valve, four-cylinder engine that generates 158 horsepower and 138 pound-feet of torque. The engine is mated to a sporty continuously variable transmission, although LX models can be fitted with a six-speed manual. It's a perfectly fine powerplant that will find its home in most Civics, although the engine to truly consider comes standard in pricier EX-T, EX-L and Touring models. It's an all-new turbocharged 1.5-liter double-overhead-cam, direct-injected four-cylinder engine with variable cam timing that churns out 174 horsepower and 162 pound-feet of torque. It comes exclusively with the CVT.
For some, the lack of a manual is a turnoff, particularly if the box is a CVT. Given Honda's history, you might expect a dual-clutch transmission. Remarkably, the CVT proves to be very well-behaved, metering out the power in a strong, steady flow, with little of the rubber-band feel and endless droning of a typical CVT.
Credit should go to the presence of a torque converter, which gives the gearbox its traditional feel. This allows the driver to make the most of this potent little powerplant, which suffers from little turbo lag.
But it's more than power which makes the upper level Civic's so remarkable; it's the ride and handling.
While all Civic's benefit from hydraulic front suspension bushings, tonier Civics have them in the rear as well. This makes for a ride that does an excellent job of insulating passengers from road shocks. In fact, it's nearly luxury level. This allowed engineers to dial up the sporty handling, and it gives the Civic the sporty, responsive feel drivers have come to expect, while offering an incredibly comfortable ride at the same time.
And, by opting for a higher trim level, buyers can now get some high-end features, including remote engine start, electronic parking brake, dual-zone automatic climate control, heated front and rear seats, and rain-sensing wipers. All models except LX also get the new 7-inch Display Audio screen, which comes with Apple CarPlay and Android Auto. If you haven't experienced either yet, once you do, you'll skip the LX.
Finally, for the first time, drivers can get Honda's new suite of driver assistance features, which the automaker calls Honda Sensing.
All of this goodness comes at a price that's sure to endear this car to more drivers than ever before. Prices start at $18,640, and rise to $26,500 for Touring models.
Given how good these new models are, you'll wonder why Honda didn't charge more.
Yes, it's that good.
By the Numbers
Engine: Turbocharged 1.5-liter DOHC four-cylinder
Horsepower: 174
Torque: 162 pound-feet
Wheelbase: 106.3 inches
Length: 182.3 inches
Cargo volume: 15.1 cubic feet
Curb weight: 2,795 pounds
EPA rating (city/highway): 31/42 mpg