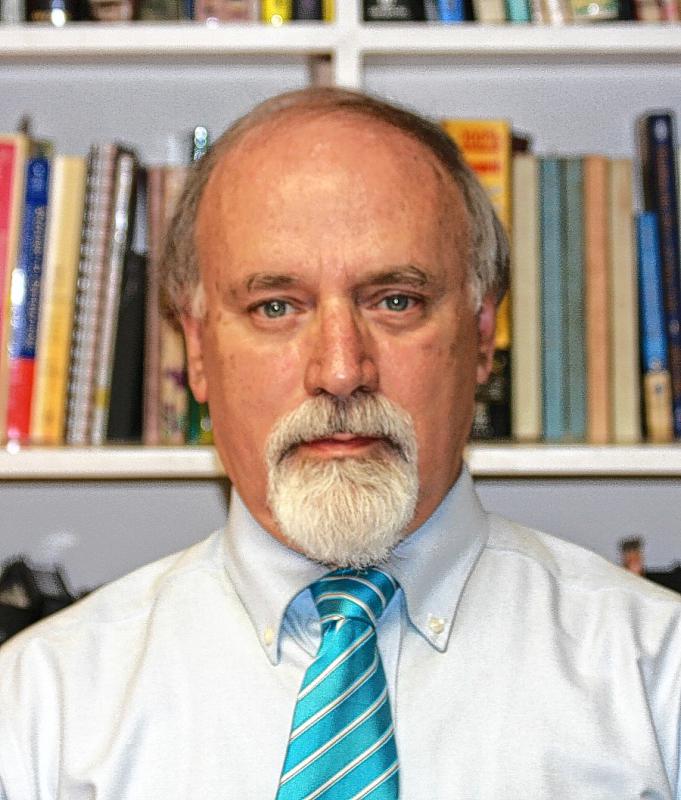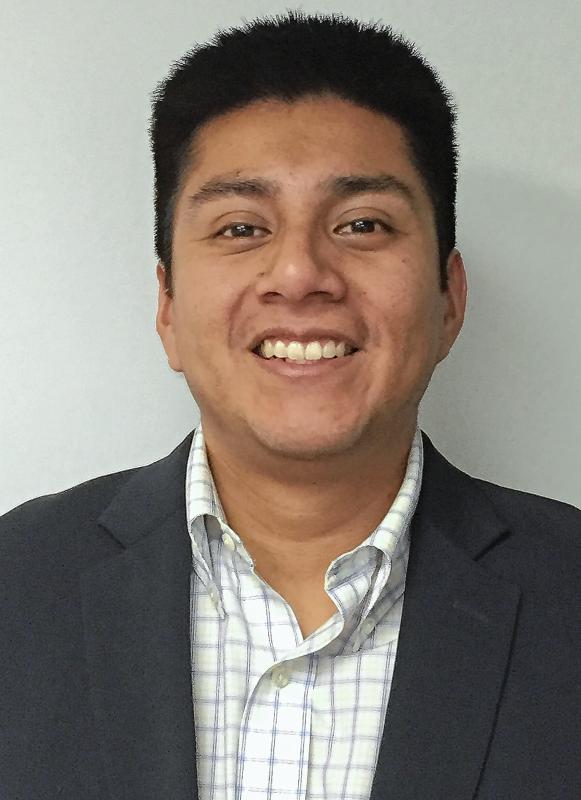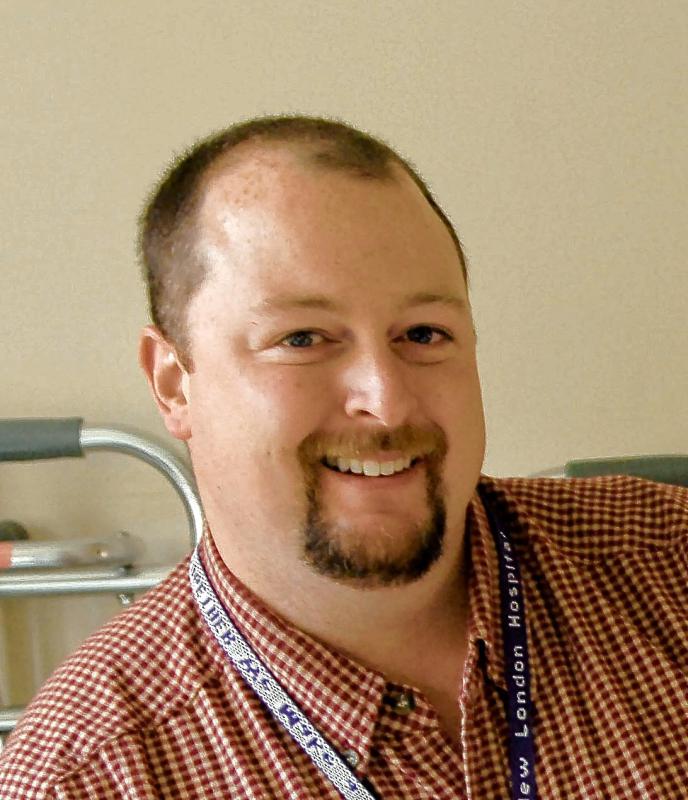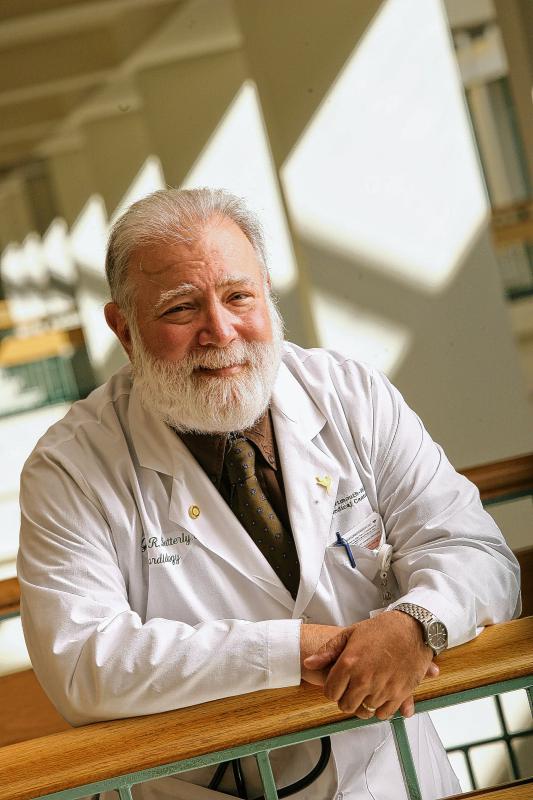 Longtime VA Cardiologist Retires
Hartford — Cardiologist James Bell has retired after a 41-year career at the Veterans Affairs Medical Center in White River Junction.
Dr. Bell has played a "significant role in the education of Dartmouth medical students and with Geisel School of Medicine" and selflessly served the Upper Valley for many years, the VA said in a news release. He was honored with a ceremony Tuesday at the medical center.
Bell completed his bachelor's degree at Harvard in 1965 and graduated from New York University School of Medicine in 1969. In 1974 he joined the medical center, where he was chief of cardiology for three decades.
He is an associate professor of medicine at Geisel and has been a facilitator for several courses . He was the course director for the scientific basis of medicine cardiology class for second-year medical students from 1983-2014, and served as advising dean and head of the Lucile Smith Society. Graduating medical students selected Bell as basic science teacher of the year and he was named clinical teacher of the year three times.
APD Becomes Assistance Center For Health Insurance Marketplace
Lebanon — Alice Peck Day Memorial Hospital has become a certified assistance center for the New Hampshire Health Insurance Marketplace.
As a certified center, APD has staff qualified to help patients enroll in the public health exchange made possible by the Affordable Care Act, the hospital said in a news release. Sandy Kingsbury, APD's manager of patient access, will oversee the work.
APD is one of 64 certified assistance centers in New Hampshire. A complete list is available at coveringnewhampshire.org.
APD patients from Vermont who need help enrolling in the that state's health exchange should go to Vermont Health Connect's website, info.healthconnect.vermont.gov/find, the hospital said. The site includes information about assisters throughout the state.
Open enrollment will run through Jan. 31, 2016, in both states. For more information, call 603-443-9579.
Volunteers Sought For Alcoholism Treatment Study
Lebanon — The Dartmouth Addiction Research Center is seeking 40 volunteers for a new study of a medication that may help problem drinkers.
The two-year study is intended for heavy alcohol drinkers over age 21 who want to reduce their alcohol intake or quit drinking.
Alcohol use disorder affects nearly 16.6 million people in the United States and results in an estimated $223.5 billion economic loss each year, Dartmouth-Hitchcock said in a news release.
Dartmouth is one of 10 sites participating in the trial. Sponsored by the National Institute on Alcohol Abuse and Alcoholism, it will help determine whether the medication gabapentin enacarbil, brand name Horizant, is effective for alcoholism treatment.
The medication is FDA approved for treating moderate to severe restless leg syndrome and managing pain caused by adult shingles. It is not FDA-approved for the treatment of alcohol use disorder, but research has suggested it may also be helpful for heavy drinkers, Dartmouth-Hitchcock said. Not all study participants will receive Horizant; some will receive a placebo.
Eligible volunteers will receive a medical assessment, free regular doctor visits, study pills, and a computer-based behavioral intervention to encourage positive changes in their drinking.
For more information, contact the Dartmouth Addiction Research Center at 844-299-5499.
Armistead Names Human Resources Manager
Lebanon — Daniel Jacobs has joined Armistead Senior Care as human resources manager.
Prior to entering the human resources field, Jacobs worked for Campaign for Vermont, an advocacy organization that works to promote economic security and prosperity in the state. His experience with the nonprofit included helping Vermont residents find affordable health coverage. He also worked with the Williston, Vt.-based Choice Strategies, helping companies design "consumer-driven benefit plans," Armistead said in a news release. He is particularly interested in organizational development.
Jacobs is a University of Vermont graduate and an MBA candidate at the Stiller School of Business at Champlain College. He volunteers with the Vermont Human Resource Association and is a member of the Society for Human Resource Management. This year, he received a state conference scholarship from the Vermont State Council of the Society of Human Resource Management.
Armistead has offices in South Burlington and Lebanon.
Gifford to Offer Baby Sitter Training Course
Randolph — A baby sitter training course is set for Dec. 5 from 9:30 a.m. to 1 p.m. in The Red Clover Room at Gifford's conference center, 44 South Main St .
The class is designed to help young people become safe, responsible and successful baby sitters, the hospital said in a news release. Led by wellness educator Jude Powers, it will cover good business practices, basic care, diapering, safety, play, handwashing, handling infants, responding to injuries, decision-making in emergencies and action plans. It emphasizes communication skills and being a good role model, the hospital said.
Participants receive a certification card and a reference notebook to take home.
The cost is $30. Participants should bring lunch. To register, contact Jenny Davis at 802-728-2274.
Gifford Receives $1 Million For Capital Campaign
Randolph — Gifford Medical Center has received $1 million from its auxiliary for the hospital's Vision for the Future campaign. The money was raised through sales at the auxiliary's thrift shop in Randolph.
The $5 million campaign is raising funds to support the multi-phased project that includes the new Menig Nursing Home in Randolph Center; 25 private inpatient rooms, set to open next month; and an updated, centrally located birthing center, which is expected to open in the hospital next spring.
The campaign has raised $4.2 million. The medical center hopes the auxiliary's gift, created through hard work and small-dollar sales, will inspire others to invest in the hospital's future, Gifford said in a news release. "This gift represents an overwhelming generosity of time and resources," said Gifford Administrator Joseph Woodin.
Over the years, the auxiliary has supported strategic projects, including the original Menig Extended Care wing, the Philip Levesque Medical Building, and the employee day care center, as well as an annual departmental wish list — items not included in the hospital budget, Woodin said.
The 148-member auxiliary runs the thrift shop with paid staff and volunteers who sort donations, clean and mend clothes, stock shelves, and staff the store, which opened in 1956.
The auxiliary also funds scholarships for college students pursuing health careers, provides financial aid for students enrolled in licensed nursing assistant programs and supports community outreach programs.
Margaret Osborn, auxiliary president, said the recent gift reflects the "community's enthusiasm for re-gifting their possessions through the thrift shop, helping to ensure that we have high-quality local hospital care and good merchandise at prices everyone can afford, from fire victims to frugal shoppers."
To volunteer or learn more, call 802-728-2185. For more information about the campaign, call 802-728-2380 or go to http://www.giffordmed.org/VisionfortheFuture.
Occupational Therapist Appointed to State Board
New London — Matt Petrin, director of sports medicine and therapy services at New London Hospital, has been appointed by New Hampshire Gov. Maggie Hassan to the state's Emergency Medical and Trauma Services Coordinating Board.
The 22-member board oversees the administration of a statewide system of emergency medical patient care. It represents various EMS-related organizations in the state. Petrin, an occupational therapist, is president of the New Hampshire Association of Rehabilitation Administrators and represents that organization on the board.
A 19-year employee of New London Hospital, he is responsible for the coordination and delivery of inpatient and outpatient rehabilitation services at the hospital as well as the outpatient rehabilitation program at Newport Health Center.
He is a certified ergonomic assessment specialist and recently completed a master trainer certification course for A Matter of Balance: Managing Concerns About Falls.
— Compiled by Aimee Caruso