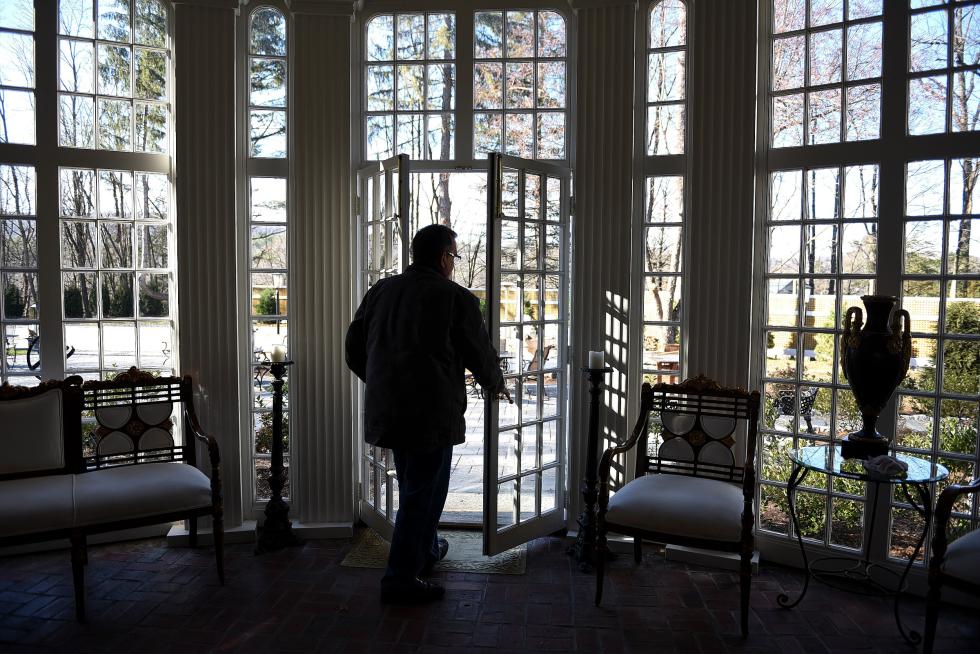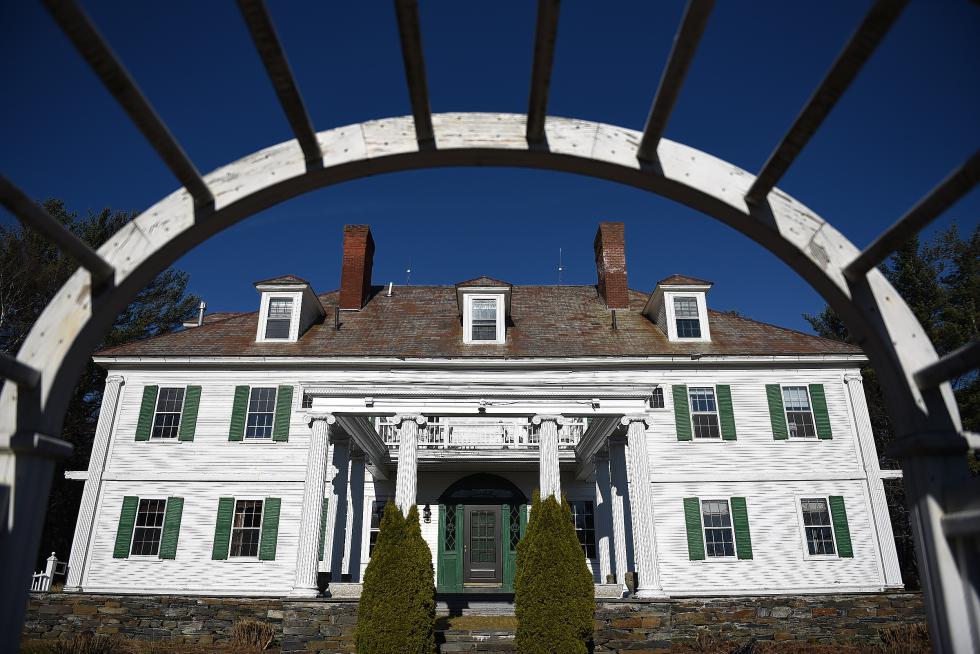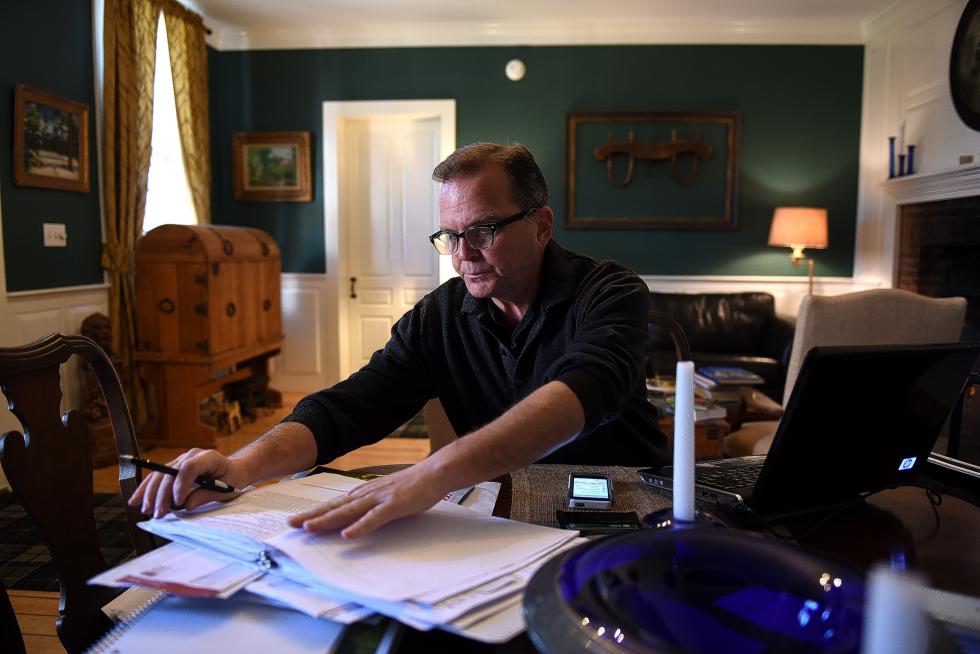 Windsor — The owners of the Sumner Mansion Inn in Hartland have contracted to purchase the closed Juniper Hill Inn in Windsor and plan to renovate the property over the fall and winter, in time for spring re-opening.
Ken Lucci and his sister Brenda Bradley, who bought Sumner Mansion only last year, plan to operate the two bed-and-breakfasts — which are just 31/2 miles apart — with shared staff in a bid to expand accommodations for the summer wedding season, group events, and tourists visiting the area.
"Windsor is a town that has a lot of natural assets," Lucci said in a recent telephone interview, noting the town's history as "the birthplace of Vermont" and its proximity to Saint-Gaudens National Historic Site in Cornish make the area attractive for travelers as well as innkeepers.
The purchase of Juniper Hill Inn also represents a rescue mission of sorts for the 16-room bed-and-breakfast that has been in foreclosure since 2014 . Mortgage holder U.S. Bank stepped in and bought the inn during the August 2014 foreclosure auction when the other bids were deemed too low.
The bank subsequently enlisted Sotheby's International Realty to resell the property.
Although Lucci and Bradley had put in a bid during the 2014 foreclosure auction, it wasn't until the inn's subsequent sale to another party fell through this year that they re-emerged with an offer to buy the 14-acre property for $400,000, a steep discount to the $1.6 that prior owners Robert Dean and Ari Nikki had paid to buy the inn in 2005.
Lucci said he and Bradley expect close on their purchase by Nov. 30.
"We'll hit the ground running to do renovations through the winter and set to open May 15 for spring season," he said.
The new owners already have received a break from the town of Windsor, whose Board of Abatement met with Lucci recently and agreed to forgo a total of $17,421 owed the town in current and back taxes to reflect the discounted purchase price, rather than the property's assessed value of $1.2 million.
Lucci plans to meet with the Windsor Selectboard to persuade them that the tax should be reset and lowered until the inn can get back on its feet and generate the income that justified its prior value.
Lucci said he and Bradley, an interior designer, have drawn up a capital improvement budget of $500,000 to $700,000 to spend on bringing the inn up to code and renovate and reconfigure the interior to increase the number of rooms to 20. He has been meeting with Vermont Department of Public Safety officials to get approval on the installation of a new sprinkler system and address "egress problems" on the third floor.
Bradley will "make the property into a cohesive design that fits the period of time" in which the structure was built, Lucci said.
The building's history dates to 1902, when it was built as a residence for Maxwell Evarts, general counsel for Southern Pacific Railroad, and has been operated as an inn since 1944. Lucci said the 15,000-square-foot building is the largest Colonial-style mansion in New England and is said to have hosted U.S. presidents Calvin Coolidge, Woodrow Wilson and Theodore Roosevelt.
About half the rooms at the Juniper Hill Inn were renovated in 2011, when the former owners had individual designers redecorate them as part of a fundraiser during the New England Living Show. Yankee magazine featured it as "the perfect place to end a winter's day."
Then, in 2012, the inn received unflattering national exposure when it became a subject of two episodes of celebrity chef Gordon Ramsay's Fox TV show, Hotel Hell .
Given the inn's recent tumultuous history, stability and investment are welcome.
"We feel a new buyer like Lucci will be good for not just the property but the town and the region as a whole," Celina Barton of Sotheby's International Realty, who represents the seller, said in an email. "I hope when (the sale) closes the whole town and area will get behind Ken to support him and the inn."
Juniper Hill Inn and Sumner Mansion Inn will utilize the same housekeeping staff, according to Lucci. Employees will number 12 to 15 year-round and expand to 30 during the summer.
Lucci, who previously owned and sold a limousine company in Miami, Fla., said he returned to New England a couple of years ago to be closer to his mother and sister, who both live in Massachusetts. He and Bradley bought the five-acre Sumner Mansion Inn property in November 2014 for $560,000 and then spent $300,000 more to "get it back to an estate setting."
But the Sumner Mansion has only five suites — Lucci lives in one of them — and while it can accommodate the bride and her family and bridesmaids for wedding parties, "we found ourselves referring other people to other hotels." With the Juniper Hill Inn only a few miles away, he said, they will be able to accommodate family and guests from both side of a bridal party.
Lucci said Windsor town officials have been highly supportive of his bid and plan for the inn, which he hopes will be a destination for area residents as much as out-of-town visitors. "Windsor needs some more food options," he said.
Although he has been an innkeeper for only a year, Lucci said, his 16 years in the limousine business were good preparation, and the transition is not as odd as it might appear.
"Limousines are rolling hotels," he said. "It's all hospitality."

John Lippman can be reached at 603-727-3219 or jlippman@vnews.com.