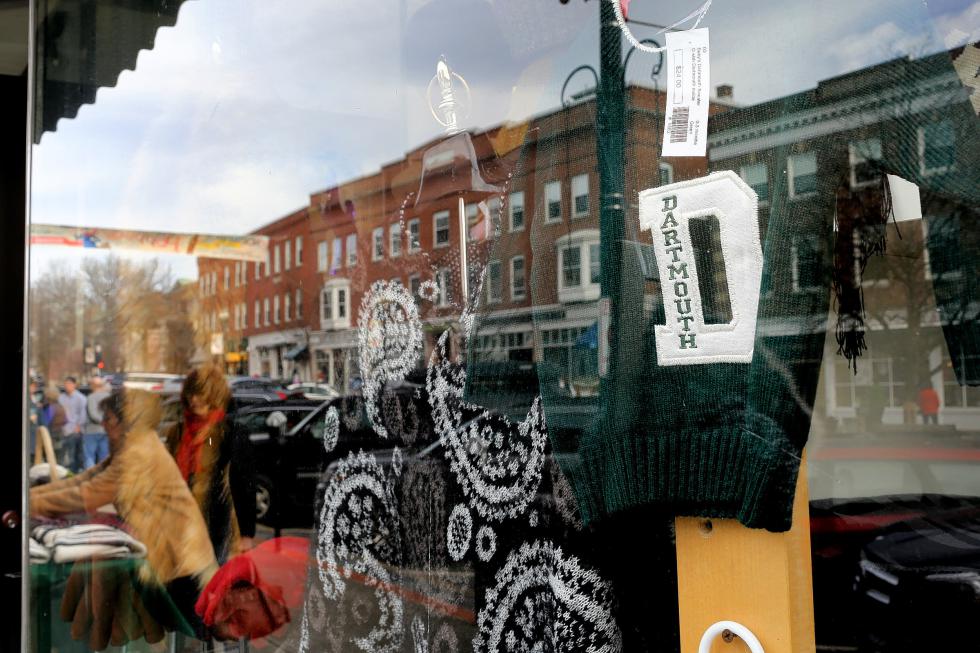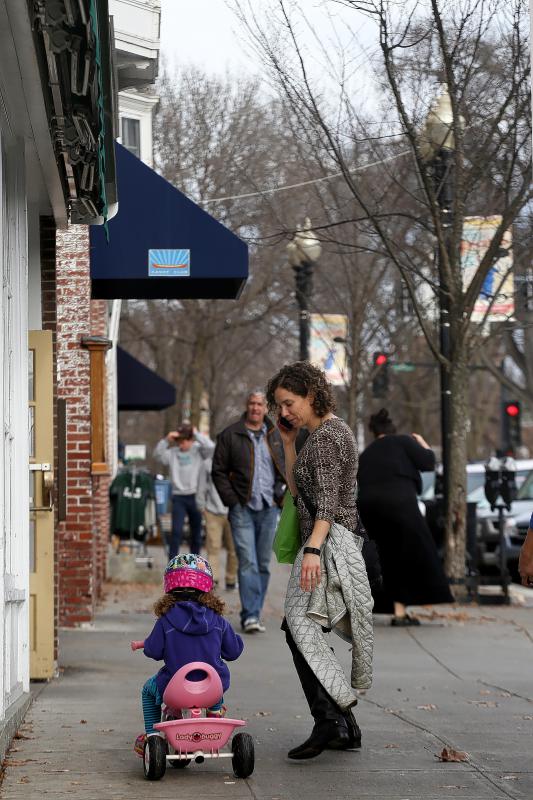 Hanover — In contrast to the packed parking lots in commercial strips and the long lines of people waiting to score deep discounts at big-box stores, the Black Friday atmosphere was much more subdued in places such as downtown Hanover.
Unlike larger counterparts, most stores in Hanover didn't open until 10 a.m. on Friday, and once they did, there was no mad rush for deals. Instead, slow-moving window shoppers made their way past on the way to breakfast or a coffee.
"It's Hanover, and we're not a mall," said Bill Boyle, owner of Zimmermann's The North Face.
That poses a number of challenges for Hanover merchants.
The outdoor gear supplier, for example, said he doesn't have an advertising budget large enough to compete with the big corporations, and if he offered too many sales, the store probably would lose money on Black Friday.
There's also growing competition from online retailers, as was highlighted recently when Zappos.com honored Hanover for having the best order rate in a town of its size.
And Hanover has seen the loss of potential customers resulting from a change in Dartmouth's academic schedule a few years ago that now sends students out of a town just as the holiday shopping season begun.
Boyle does have a strategy, though, and it's similar to many shops in the Upper Valley: offer superior service.
The store's staff has used all its products, he said, which means they're able to offer useful guidance about which merchandise would best serve customers.
Close to 134 million shoppers visited stores nationwide over the Thanksgiving weekend last year, according to a survey by the National Retail Foundation and Prosper Insights and Analytics.
Although that was a 5.2 percent drop from the previous year and consumers spent less than previous years, retailers were able to cash in on around $50 billion in sales.
The foundation forecast that as many as 136 million people might hit the stores during the same period this year.
Hanover Town Manager Julia Griffin said making the most of those consumer dollars hasn't come easy to downtown retailers, especially after Dartmouth College changed its fall schedule.
The school's Faculty of Arts and Sciences voted in 2011 to begin fall term one week earlier, beginning in 2012.
Students used to begin classes on the third Wednesday of September and end finals in early December. Now the final exam period is over in November, and students go home for winter break.
Students, parents and faculty once used to shop downtown before the change.
Now most of them leave before Thanksgiving, Griffin said.
People can find plenty of home furnishings, art, winter outerwear, men's and women's clothing and other gifts at local stores, Griffin said. The only thing she hasn't found success in attracting is a general shoe store.
"I have a whole list of retailers that I'm looking to visit," Griffin said.
Boston native Domenic Amara spent Friday morning window shopping with his wife and son.
He owns a vacation home in Grantham and said traveling to downtown Hanover was more about "just enjoying the day" than shopping for deals.
The weather was nice, and Hanover is a walkable community he enjoys visiting, Amara said.
As area businesses compete with large stores, they also find themselves going up against the likes of Amazon, eBay and other online shops. This November, more than 1,800 Hanover homes were provided with gifts from Zappos.com as a reward for the community's loyalty to the online retailer.
Mary Schouten, owner of Main Street Kitchens, said Black Friday isn't a huge event for the downtown core but that doesn't stop her from trying to compete.
She hopes people will be drawn by free gift wrapping, expert advice and price matching on some items in the store.
Some businesses also rely on items that can't be found online.
Designer Gold jewelers owner Peggy Sadler said the store showcases handmade jewelry from five local jewelers, five from other states and one from Germany.
Across the river a collaborative effort from the Business Council and Norwich Bookstore is encouraging people to shop local for "Plaid Friday," "Small Business Saturday," "Slow-Reading Sunday" and "Cider Monday."
The event days hope to draw people away from the "hustle and bustle" of big-box shopping over the Thanksgiving weekend.
Dan Frasier, who owns Dan and Whit's general store on Main Street, started the 19 Days of Norwich, a initiative where businesses donate 1 percent of profits to the Upper Valley Haven for 19 days in December.
About 70 businesses ­— 50 from Norwich and 20 from Hanover, Hartford, Hartland, Lyme and Thetford — participated last year to raise almost $28,000 and collect 12.5 tons of food. He said Norwich businesses don't seem to be as hard hit by the Dartmouth change as their counterparts in New Hampshire.
"I think people are sort of waking up slow and getting started but I think there's a lot more people who are much more conscientious than they used to be about shopping local, which is nice," Frasier said.
He believes some people do their Black Friday shopping backwards by first going online for gift ideas and then going out to area stores to find those items.
"I think people are starting to realize that there's a lot of little things that they can buy locally in town," Frasier said. "We hope that people shop locally all 365 days a year."
Tim Camerato can be reached at tcamerato@vnews.com or 603-727-3223.