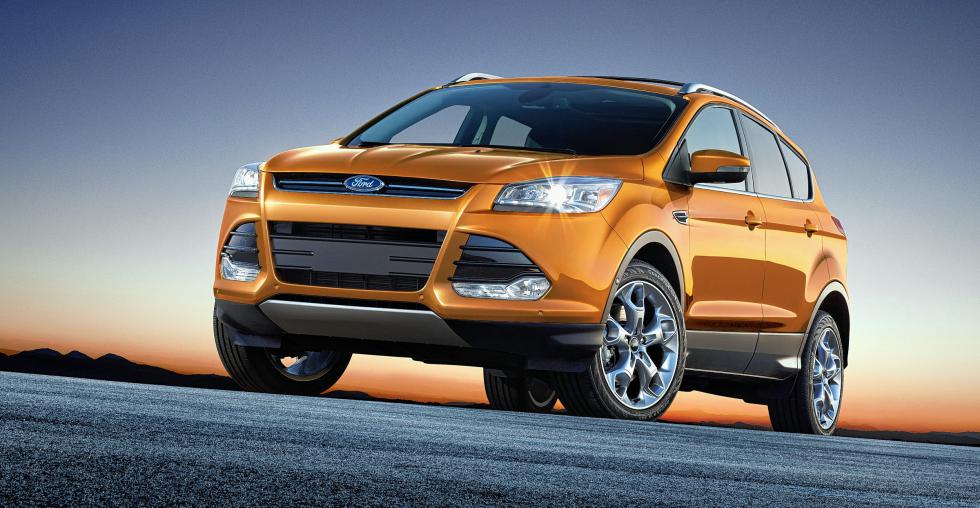 I write 52 columns a year for this beloved journal — too few, I think, to devote more than a couple to models so expensive they can be comfortably afforded by only 1 percent of the U.S. population.
As it is, depending on whose numbers you believe, only 15 percent of our nation's people can comfortably afford — meaning without sacrificing rent, mortgage, food or utility money — a new car with a current average price of $33,566.
And that is a generous assessment, assuming the buyers are living in relatively high-income places such as the Washington area. If you're in Kentucky, Louisiana, Mississippi — you get the idea — you might have to budget carefully even to buy, if you can find one, a new car with a final transaction price of $17,000.
I'm not talking about cash purchases, either. Nor am I referring to traditional 36-month finance plans. Nowadays, you are likely to carry a note on a new vehicle as long as seven years.
For all those reasons, I have decided to concentrate on reasonably affordable wheels in this space. Don't get me wrong. I like expensive luxury cars, as do, apparently, many of my colleagues in this journalistic pursuit, who spend much of their time and energy chasing high-cost, high-horsepower automobiles.
Heck, it is fun — but not fun many visitors to this space can afford.
What they can buy and smile about, I think, is a model such as the compact, all-wheel-drive 2016 Ford Escape Titanium crossover-utility vehicle equipped with an optional turbocharged (forced air), 2-liter inline four-cylinder gasoline engine (240 horsepower, 270 pound-feet of torque).
Buyers shopping the Escape line for a better deal can find one by selecting a front-wheel-drive model in S or SE trim or choosing one with a smaller engine — a gasoline turbo 1.6-liter four-cylinder (178 horsepower, 184 pound-feet of torque), or a normally aspirated gasoline 2.5-liter four-cylinder (168 horsepower, 170 pound-feet of torque).
I'd buy the 2-liter, turbo four, all-wheel-drive model only if I were in a driving environment where I could enjoy it — rural, long commutes, relatively uncongested highways, that sort of thing. Otherwise, it makes more sense to get one of the smaller engines, especially in heavily congested urban areas.
Ah, but Warren, what about "fun" and "the joy of driving"? Hmm. One of the benefits of getting older is that you're far less willing to lie to yourself. I drive 40,000 miles annually worldwide. All you have to do is once be stuck in a traffic jam in Sao Paulo, Brazil, or in a tie-up on California's Pacific Coast Highway to be cured of the "joy of driving" silliness.
Does that mean the fun factor is gone? Not at all. But I now check my bank account very carefully before I go zooming about somebody's back road in a piece of expensive, high-horsepower metal. There is nothing more humbling than being ordered to appear before a local magistrate in a small town whose speed ordinances you have offended.
Besides, you can have great fun in the turbo 2-liter Ford Escape Titanium. The little crossover-utility model, neatly styled inside and out for 2016, has character. It also is smart — literally, thanks to Ford's welcome upgrade of its onboard intelligence system, "Sync 3," a new touch-screen-enabled system that is far easier to use than the MyFord Touch system it replaces.
Ford, like most of its rivals, is investing heavily in mobile connectivity — steadily moving toward the day, as impossible as it might seem, when cars will drive us more than we will drive them.
The new Escape Titanium is well endowed in that regard, assuming you are willing to pay for many of its technological extras. Put it this way: The base, front-wheel-drive Escape S starts at $23,590. The 2016 Escape Titanium with all-wheel drive, recommended by this column, has a starting manufacturer's suggested retail price of $31, 745.
Nuts & Bolts
Bottom line: The Escape Titanium with all-wheel drive, excellently equipped, constructed and designed, with reasonable fuel economy (22 miles per gallon city, 30 mpg highway), gets an enthusiastic "buy" here.
Ride, acceleration and handling: It gets good marks in all three.
Head-turning quotient: The 2016 Escape is one of the more attractive compact crossover-utility models — smooth appealing exterior with a high-quality, ergonomically sensible, well-crafted cabin.
Body style/layout: The new Escape is based on the Ford Focus car. It is a compact, front-engine crossover-utility model available with front-wheel or all-wheel drive and sold in three different trim levels — S, SE and Titanium.
Engines/transmission: A six-speed automatic transmission, which also can be operated manually, is standard for all models. The Escape driven for this column came with an optional 16-valve turbocharged in-line four-cylinder gasoline engine with variable valve timing (240 horsepower, 270 pound-feet of torque).
Capacities: Seating is for five people. Cargo capacity with all seats in place is 34.3 cubic feet. Maximum cargo capacity is 64.8 cubic feet. The fuel tank holds 15.5 gallons of gasoline (regular grade works fine).
Actual mileage: I averaged 29 miles per gallon in highway driving.
Safety: Standard equipment includes four-wheel disc brakes (ventilated front, solid rear), four-wheel anti-lock brake protection, emergency braking assistance, stability and traction control, post-collision safety system, child-seat anchors, and front and rear air bags.
Recommended: Get the optional advanced electronic safety equipment. It can save you much more than it costs.
Pricing: The 2016 Ford Escape Titanium with all-wheel drive starts at $31,745, with a dealer's invoice price of $29,602. Price as tested is $36,070, including $1,613 in options and an $895 factory-to-dealer shipment charge. Dealer's price as tested is $33,562.