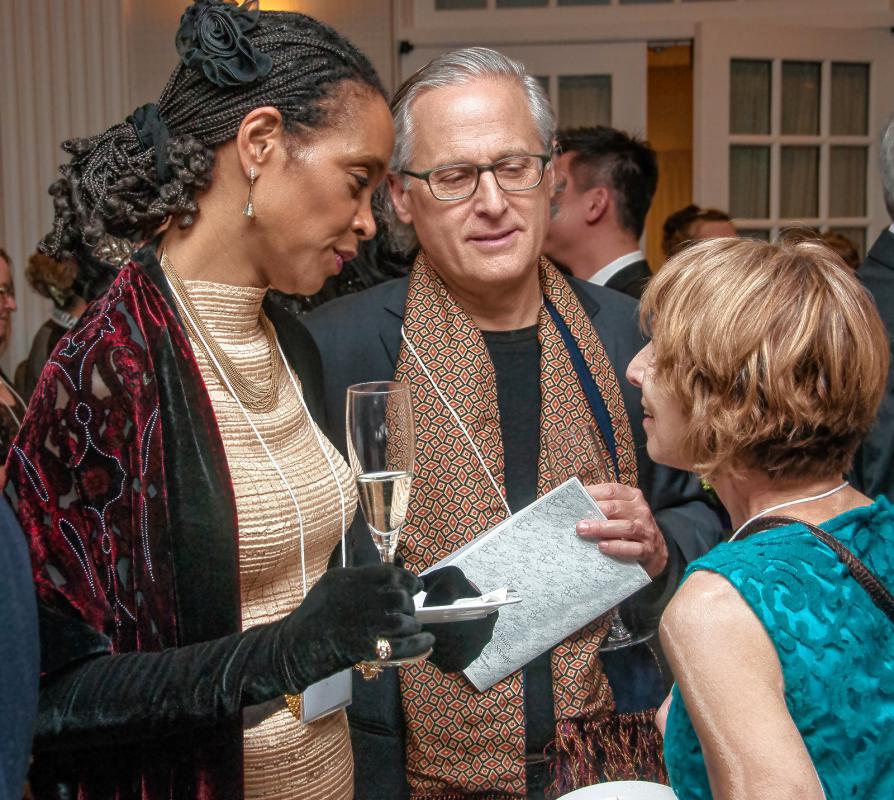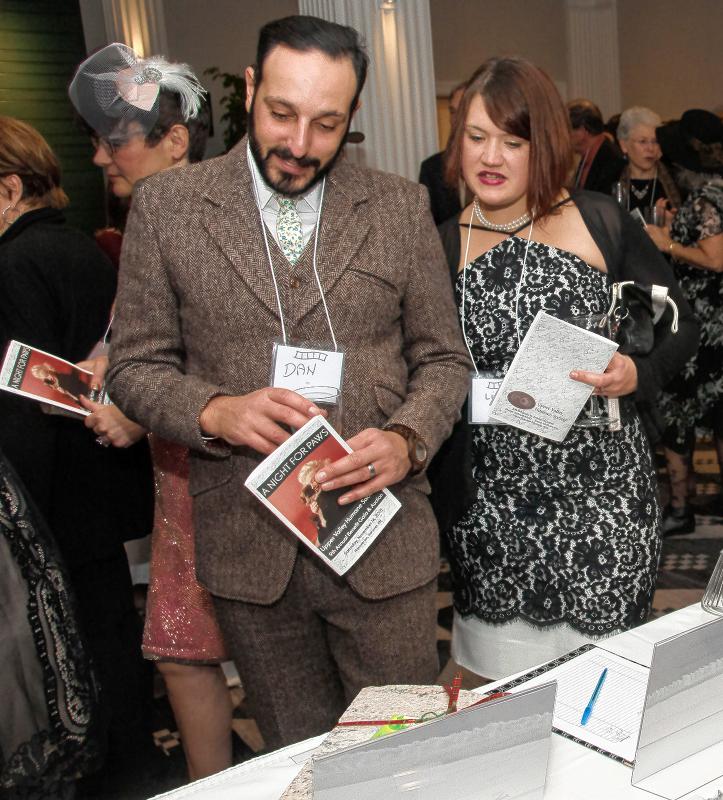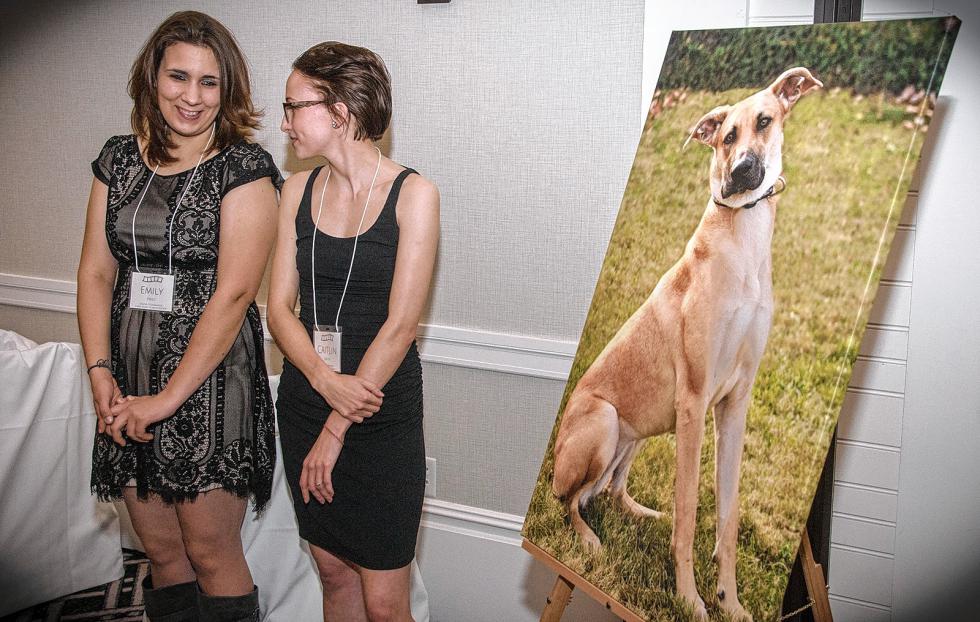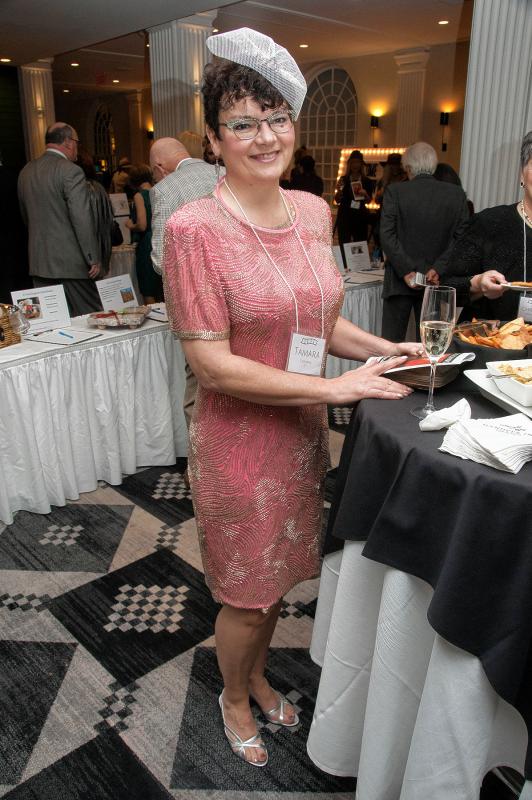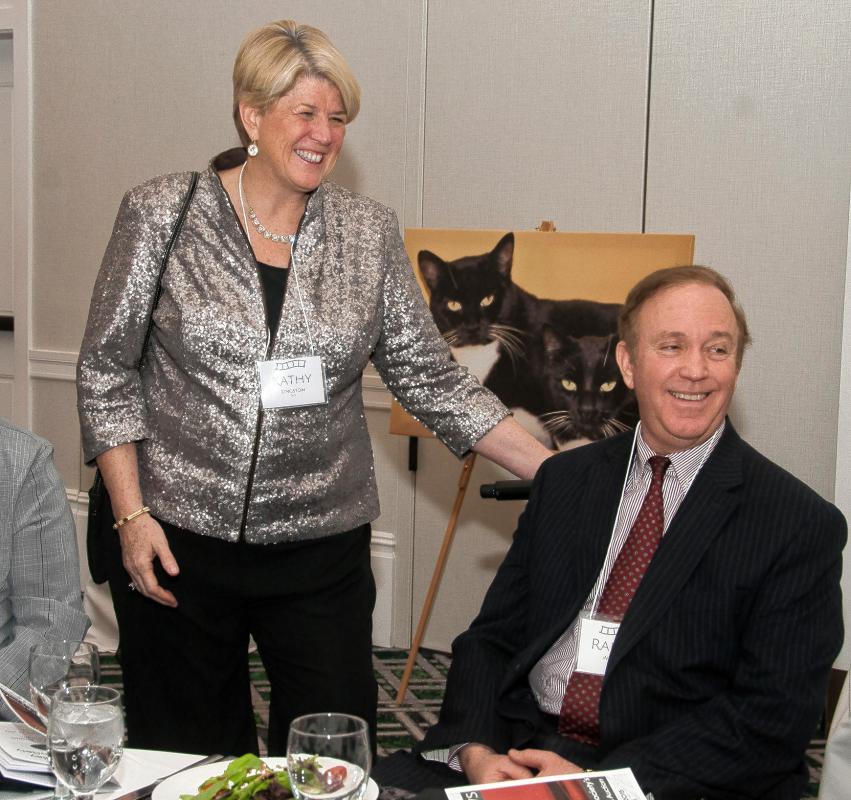 Normally a dressy affair, Upper Valley Humane Society's annual gala was even snazzier this time around.
"We definitely stepped it up a little bit for this one," said Carrie Hamel, the nonprofit's media and events coordinator.
About 130 people put their best feet forward for their four-legged friends at A Night for Paws, held Nov. 14 at The Hanover Inn. The fundraiser featured a vintage-Hollywood theme.
"It was wonderful, Hamel said. "We raised a lot of money and had a lot of fun."
The evening included games and an auction, with items ranging from a handmade blanket chest to a trip to Tuscany and a photo safari in Africa.
"Auctioneer Kathy Kingston has so much energy, and she really makes the event a lot of fun," said Ayeshah Al-Humaidhi, the humane society's executive director.
Their largest fundraiser, the event is "extremely important," said Al-Humaidhi, who took the helm in March.
It's also an opportunity to thank donors and highlight the volunteer of the year and community partner of the year, she said. "Without our wonderful volunteers and all of the businesses and organizations' support for us, we wouldn't be able to fullfil our mission."
The goal of the event was to raise $50,000 for the Enfield-based humane society, which takes in about 1,000 animals a year and offers services such as rabies shots, spay and neuter clinics, a pet food bank, and free boarding in emergency situations, such as evictions, so pet owners can keep their animals.
"You never know what's going to happen in your life, and people do fall upon hard times," Al-Humaidhi said. "Our goal is to try to keep that family unit intact through those hard times."
For her, the highlight of the gala was "seeing all the support in one room."
"It's inspiring to see the love for the organization from the community, the collective compassion toward animals and their people," she said. "It's a wonderful, wonderful experience and feeling to have. It definitely fills your heart."