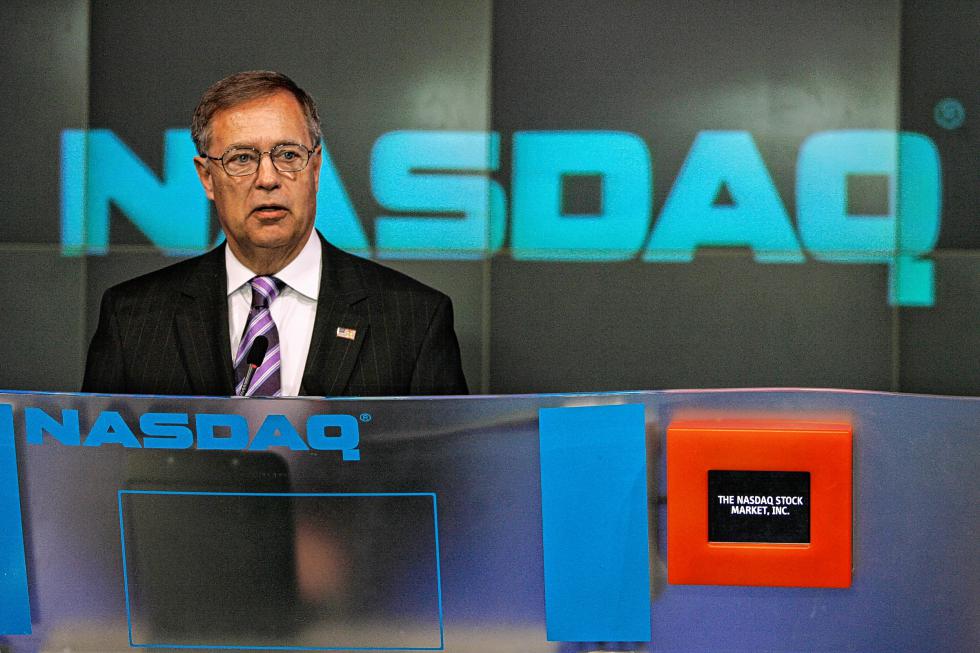 New York — Mike Oxley, the former Ohio congressman who co-sponsored the landmark Sarbanes-Oxley Act requiring corporate executives to vouch for company financials in the wake of the Enron and WorldCom accounting scandals, has died at age 71.
He died Jan. 1 in McLean, Va., according to his wife, Patricia Oxley. The cause was non-small cell lung cancer, which can afflict nonsmokers.
A Republican, he served 12 terms in the House of Representatives, retiring in 2007. The Sarbanes-Oxley legislation took aim at the corporate fraud that toppled energy firm Enron Corp. and telecom provider WorldCom Inc., among others, and sought to protect investors from further governance abuses.
"Investor confidence is almost an oxymoron these days," Oxley said on July 24, 2002, the day the bill he cosponsored with Democratic Sen. Paul Sarbanes, of Maryland, was cleared by congressional negotiators. He promised that the law would "make corporate executives who break the law and betray the public trust pay severely."
Sarbanes-Oxley, sometimes referred to as SOX, came after a whistle-blower in 2001 revealed that Enron kept large debts off its balance sheets and after WorldCom, in 2002, inflated revenue and misrepresented expenses.
Shares of Enron lost $68 billion in market value from their 2000 peak until the Houston-based company's December 2001 bankruptcy, while investors of Clinton, Miss.-based WorldCom saw about $180 billion of value wiped out. Tens of thousands of jobs were lost and retirement savings accounts were wiped out. President George W. Bush signed the legislation in July 2002.
Sections of the law require officials to certify that financial statements are true and fair, report on the adequacy of internal controls, and give timely disclosure on material changes.
The legislation also provides for whistle-blower protection and clawbacks of executive pay in cases of wrongdoing. It bans auditors from doing consulting work for a public company for which it serves as an auditor, imposes criminal penalties for destroying, concealing or falsifying records, and created the Public Company Accounting Oversight Board, subjecting auditors of public companies to independent oversight for the first time.
Part of the law was struck down in 2010 when the Supreme Court ruled, 5-4, that the board violated the Constitution's separation of power provisions because it didn't give the president enough say over its members. While the PCAOB was left intact, the ruling meant the U.S. Securities and Exchange Commission would have unfettered authority to fire members.
Tributes from current members of Congress came from both parties.
Representative Maxine Waters, the California Democrat who is now the ranking member of the House Financial Services Committee that Oxley once led, called him "a class act" in a Facebook post. Speaker of the House Paul Ryan, a Wisconsin Republican, called him "a true policy-maker, passionate about the intricacies of his work" in a statement.
Oxley became a member of Ohio's state house of representatives and served as a delegate to both state and national Republican conventions. In 1981, a special election chose him to fill the seat vacated by the death of Representative Tennyson Guyer.
He held the seat for 25 years and, from 2001 to 2006, served as chairman of the House Committee on Financial Services. He left Congress in January 2007.
He is survived by his wife and their son, Michael Chadd Oxley.