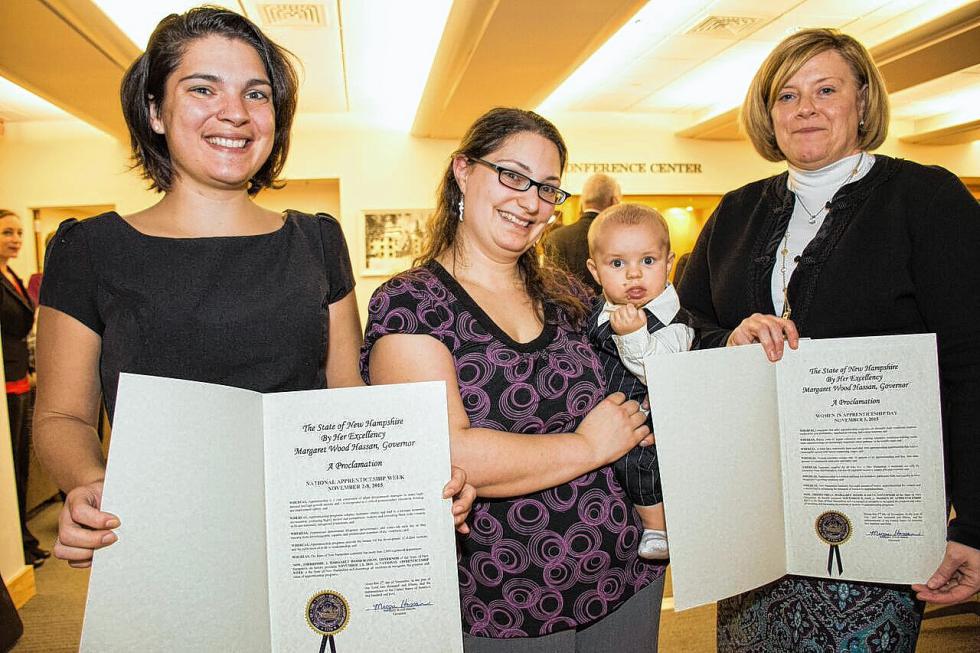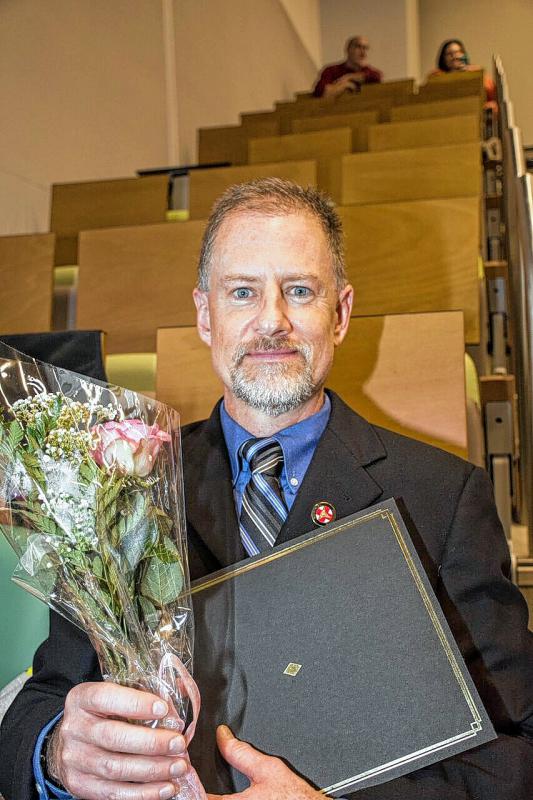 Students in the Dartmouth-Hitchcock Medical Center apprenticeship programs for medical assistants, pharmacy technicians and medical coders often bring experiences and circumstances to the classroom that are different from those of the typical freshman entering college. For example, nearly 30 percent of the first 100 students in the program were over the age of 40, and 8 percent were veterans.
Cassie Audette was as atypical as they come, with no background in the medical field nor any burning desire to get into it.
But when Audette spotted a Facebook message to a friend's daughter with a link to the pharmacy technician program, something clicked.
" 'Oh, that sounds interesting,' " she recalled thinking. "Growing up, I never pictured myself in the medical field, but the more I read about the pharmacy tech program, something in my heart told me 'That is what you're supposed to be doing.' "
When Audette, 26, applied to the program in 2014, she was living in Littleton, N.H., and married with a preschool-aged daughter. She had a degree in early childhood education and had taught for a while, but at the time was earning money as a nanny and running her own home-cleaning business. She never considered a career in the medical field and had little interest in going back to school.
But Audette brought the right attitude and aptitude — key determinants to earning one of the few slots in the pre-apprentice education course — and started the nine-week pharmacy technician program in September 2014. After completing the program, she apprenticed for a year and now is a pharmacy technician at the hospital's inpatient pharmacy, where she handles intravenous drugs.
"I am basically the pharmacist's right-hand person," Audette said. "The pharmacist makes all the critical decisions, but we make the meds, we deliver the meds, we pull all the medication for all the patients, and we make sure the right stuff is poured and provided to the right patient."
Her path to a new career required sacrifice, perseverance and strong support from family and others, but was well worth the effort and disruption.
"This program really opened up a lot of doors in terms of both of us (Audette and her husband, Joseph) getting jobs that allows us to pay the bills," Audette said in a recent interview. "It has been a life-changing opportunity. Our lives have changed so much for the better."
When she was accepted into the program, Audette first had to scramble to enroll her daughter, whom she had planned to homeschool, in kindergarten. Then, a week after her own classes began, Audette learned she was pregnant with her second child. To lessen her travel time, which would have been 90 minutes one way, Audette stayed with a friend in Canaan, while her husband, mother, mother-in-law and a family friend all pitched in to get her daughter to and from school and care for her after school.
"He has been so supportive through the whole thing," she said of her husband. "He was juggling two jobs."
The nine-week program, similar to those for medical assistants and medical coders, is an intense eight hours of classroom work every day plus several hours of homework in the evenings and on weekends.
"About two or three weeks in, I was exhausted," Audette recalled. "The exhaustion was from how intense the course was mixed with first-trimester pregnancy and being away from my husband and daughter. By the third week, I cried."
Developed by the Williston, Vt.-based training and consulting firm Vermont HITEC, the program includes a project leader who serves as a mentor to students and helps them with problems both in and out of the classroom — everything from financial issues to broken-down cars to the stress associated with the heavy program workload.
"The project leader helps them deal with their emotions," Vermont HITEC instructor Juliane Hegle said.
Mike Gaffney, 48, of Thetford, was a licensed nursing assistant in internal medicine for 12 years at DHMC when he was invited to be in the first class of medical assistants, with the understanding he would be a supervisor and teacher at the end. Despite his experience in the field, Gaffney said, the course challenged him.
"I remember this tightness in my chest the first couple of weeks and thinking, 'What did I get myself into? This is really overwhelming,' " he said. "Because there is so much material to cover and (it's) just rapid fire, so it took me a while to get into a groove. In order to get through the program, you have to believe in yourself and have perseverance and trust the instructors of the program."
Vermont HITEC "will bend over backward to help people get over the hurdles encountered along the way to see them through to the end," he said. "They really work hard to make sure everyone has the support they need."
Audette said she benefited from that support and was able to complete the course on time and pass the exam. She immediately began her apprenticeship and graduated in November. She hopes her story will encourage others to consider the program, regardless of their circumstances.
"My daughter, she watched me go through all this," Audette said. "She was really (the) driving force. When I first signed up and went to all my interviews, I said, 'Give me a chance,' because I wanted to be able to show my daughter it is never too late to make a change. There is never a point in your life where you have gone too far and can't turn back."