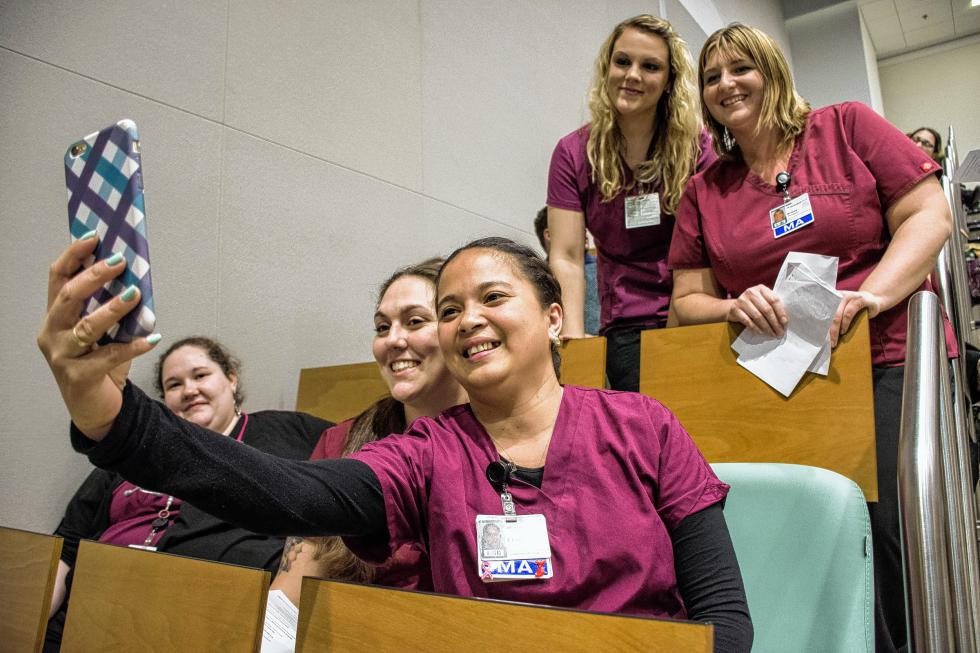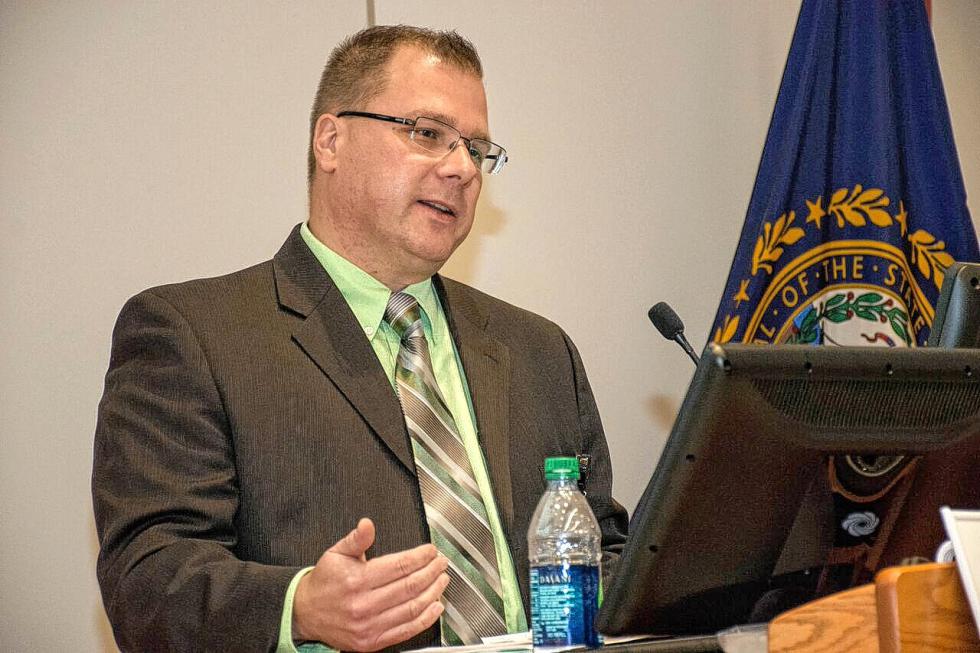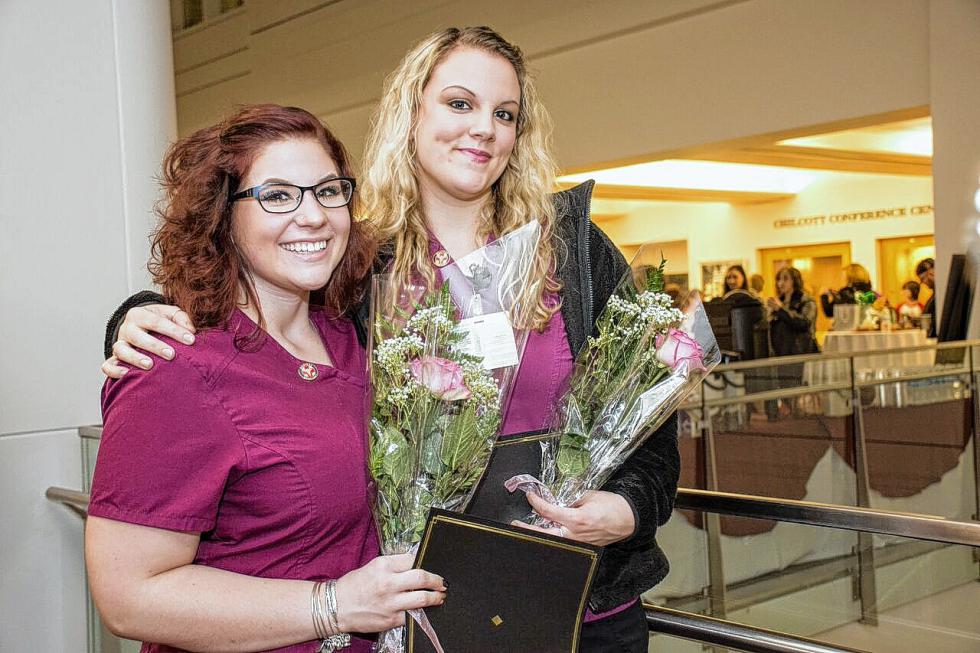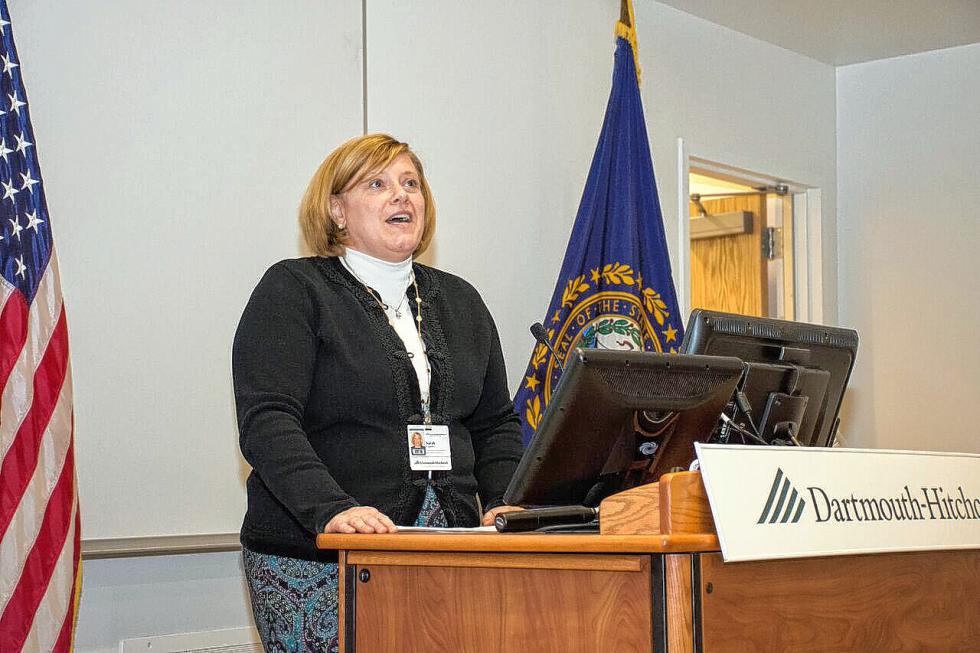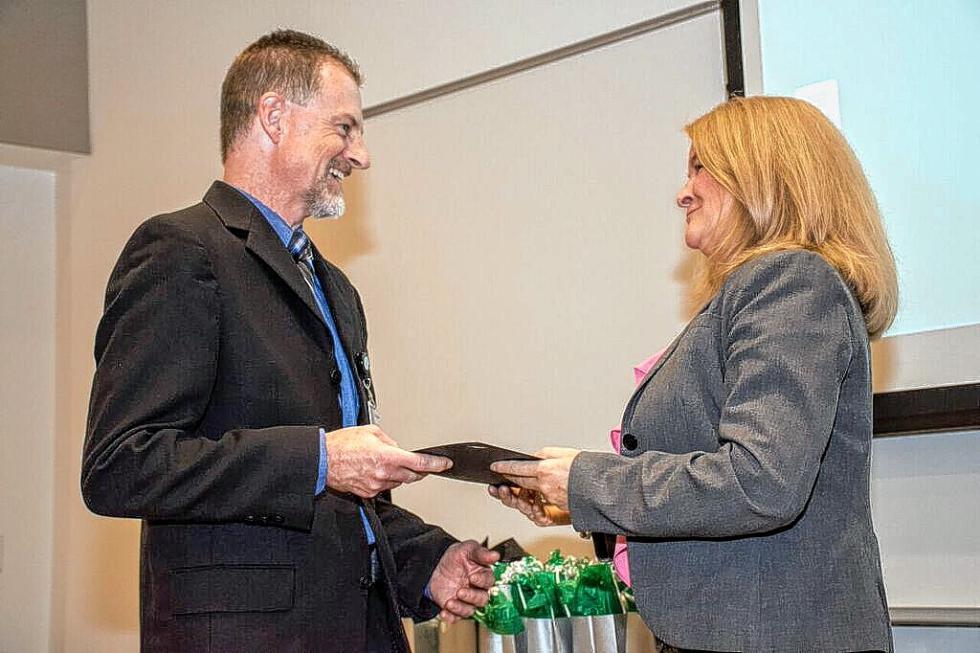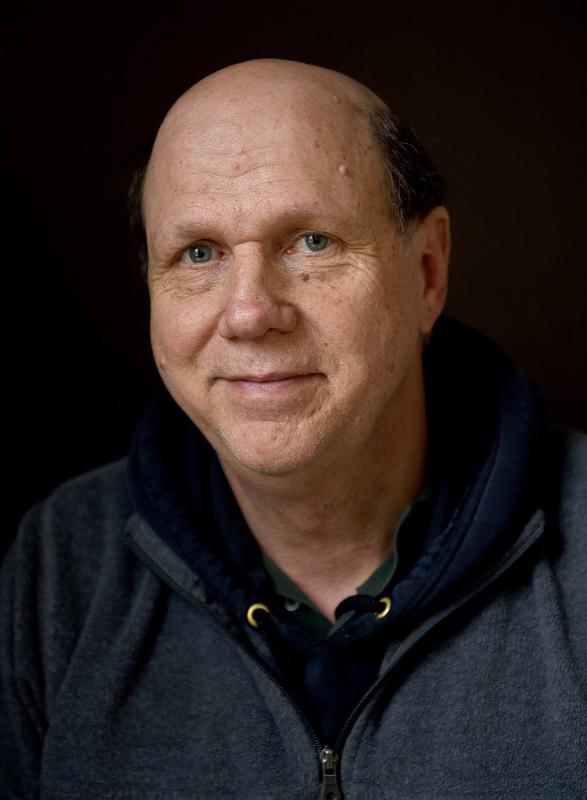 A perfect storm was brewing at Dartmouth-Hitchcock Medical Center — hundreds of job openings to fill, few qualified applicants to fill them, many current employees nearing retirement — and the gathering tempest was raising concerns about patient care.
"At Heater Road, we had to shut down to new patients for some time last year because we did not have the ability to get patients through fast or efficiently enough," said Barbara Rieseberg, director of operations at the medical center's primary care campus on Heater Road. "We just didn't have the staff."
New patients were sent elsewhere or appointments were pushed out months and months, Rieseberg said, adding that the problem extended to health care providers, who "were staying up all hours of the night just to get their notes done."
Today, those same challenges exist, but DHMC, in partnership with Vermont HITEC, a workforce training and consulting firm in Williston, Vt., has come up with a formula to fill jobs in a timely manner with trained, qualified workers who are committed to the area and committed to the health care field.
Using an apprenticeship model that carefully screens applicants and trains them in a condensed nine- to 10-week course combined with on-the-job training, DHMC now is on track to hire as many as 400 medical assistants, pharmacy technicians, medical coders and other positions in the next five years.
In the past year, 102 apprentices — 58 medical assistants, 21 pharmacy technicians, 13 medical coders and 10 registration representatives — have been trained through the hospital's Workforce Readiness Institute programs. Dartmouth-Hitchcock recently was recognized by the White House as one of the nation's first "Apprentice Leader Companies."
"The problem, and it is one that a lot of rural health care facilities have, is a limited number of qualified people in the immediate labor market," said John Malanowski, chief human resources officer at DHMC. "We had to think creatively to find qualified staff. We believed there were a lot of talented people in the area, so we decided to build our own workforce. We have been pleasantly surprised and extremely pleased with the progress and success."
The 'New College'
Sarah Currier, DHMC's workforce development director, said in a recent interview that U.S. Secretary of Labor Thomas Perez has called apprenticeships the "new college without the debt."
While apprenticeships have been around for generations, today they are taking on new meaning for companies looking to hire workers and pay for them to obtain the education and skills that traditionally were obtained in a two- or four-year school.
GW Plastics in Bethel was experiencing many of the same problems DHMC was in finding skilled workers.
"We can't recruit our way out of this problem," GW Plastics President and CEO Brenan Riehl said.
Rather than hope the right candidate applies for a job opening, GW Plastics has developed programs aimed at attracting new employees and helping existing employees advance their careers.
These include an in-house apprenticeship program for molding, automation and toolmaking technology. Coursework, offered through Vermont Technical College, gives existing employees the opportunity to enroll in its Manufacturing Technology Leadership program and obtain an associate degree in mechanical engineering over a period of four years with 100 percent of the tuition paid for by GW Plastics.
Additionally, GW Plastics works with Randolph Union High School to provide a semesterlong course on manufacturing technology for students. Another Vermont Technical College partnership provides scholarships in the college's mechanical engineering technology program, in addition to a paid summer internship at GW Plastics.
With a shortage of skilled labor, Riehl said, creating opportunities for those who live in the area and are committed to staying here is key to filling the company's employment needs. "We are trying to create an 'ecosystem' of a sustainable workforce through our training and development programs," Riehl said.
A Chance Meeting
At DHMC, Currier said, staffing problems reached a breaking point about two years ago.
"I was on the recruiting team. … We had a lot of open positions and (were having a) tough time finding the right people to fill them," Currier said.
In some cases, 200 people would apply for an open position but none would be qualified. In other cases, no one applied.
"We were having a really hard time finding the right skill set to come in and interview for a specific job," she said.
The first area that had to be addressed was the lack of qualified medical coders — the people who assign the standardized codes used in medical records for different diagnoses, treatments and procedures — because medical center officials knew demand for skilled coders was on the increase.
"This was the straw that broke the camel's back," Currier said.
Finding someone competent in one coding level who could learn the next level while training others proved to be nearly impossible. "We had this huge pain point," Currier said, "and we were getting no applicants."
At a holiday party in late 2012, Currier had a chance meeting with Vermont HITEC officials. Their approach, Currier said, is not to wait for resumes to come in, hoping that somebody with the desired skill set applies. Instead, they turn the process around and look for people with the aptitude — and then teach them how to code.
"I thought this sounded great," Currier said. "We flipped the typical recruiting script."
It's a very different way of thinking about how to build a workforce. "To find someone who has a great personality, great aptitude, but hasn't done it before, that is a risk," she said. "But on the other hand, it's also a risk to wait for the exact right person to come along and have work go undone and spaces be unfilled and patients be unseen. I think we were just at the right tipping point for us to try something new."
Members of the hospital's coding team were skeptical: How could someone with no experience learn the proper terms and procedures in less than two months? But they've now come around to believing in the apprenticeship model, Currier said.
"Thirteen people were accepted in the first class of coders, and all 13 passed the certification exam," Currier said.
The overall success rate of the program is 95 percent.
Expanding the Program
Given the initial success of the medical coding program, DHMC looked for other opportunities to apply the apprenticeship model.
A few years ago, Rieseberg, the director of operations at the Heater Road campus, was having a "crisis" finding qualified medical assistants — those hospital workers who take some of the administrative and clinical burden off of physicians and nurses, freeing them up to do more of what they are trained to do. "We want (physicians and nurses) working to their license," Rieseberg said. "A nurse should not have to be faxing."
Colleges were graduating medical assistants, both she and Currier said, but not enough to meet the need. Currier said the two-year programs were not turning out new medical assistants fast enough, and Rieseberg said many of those graduates head south to the Boston market, or go to a private practice.
Medical center officials knew they were going to need more than 100 new medical assistants over the next few years,. They were hiring about 40 a year, but retirements and resignations left staffing levels about where they started, Currier said.
"Hiring 40 (new medical assistants) did not get us closer to having the additional 120 across the system," she said. "It was almost a replacement system. It was difficult to make progress."
Currier said they "talked extensively" about the Vermont HITEC training model and whether it would work in a clinical, patient-care setting. The resulting 10-week medical assistant course was developed in early 2014 after taking a comprehensive look at what medical assistants do, how they do it and what the patient setting needed.
About 700 applied online for the first program. That was whittled down to 400 for the first two orientations. From that group, 20 were selected for the medical assistant course and 10 for the pharmacy technician course. Both courses ran nine to 10 weeks, from September to November 2014.
For pharmacy technicians, finding qualified applicants wasn't the problem — the issue was retaining them, Currier said. Turnover was 20 percent a year. That has changed with the program graduates.
"What we are seeing now is these people step into the pharmacy so much more competent and so much more capable and immediately they can start learning the higher order of things, like working with the physician to compound medicines," Currier said.
'Capturing a Different Market'
While the official unemployment rate in the Upper Valley region is around 3 percent, Currier said, that does not accurately reflect the region's employment picture.
"As you dig a little deeper, a lot of those employed are working at the gas station during the day and may be bagging groceries at night," she said. "It is more like 9 or 10 percent (underemployment). People feel they are underemployed or not in a job that gives them any long-term growth opportunities."
The candidates chosen for the apprenticeship programs — which begin at about $14.50 an hour and can increase to $16.50, depending on the job — represent a cross section of the region's population, but they had one common attribute: roots in the area.
"We are capturing a different market," Rieseberg said. "There are a lot of people living in this part of New England who don't want to leave New England and haven't left for any number of reasons."
Many have families here, or are single mothers or returning veterans. "They are connected here and want to stay here, but they can't stay here if they can't find a job," she said. "I think that has given us a great opportunity for retention (of employees)."
Mike Barwell, media relations manager at DHMC, said the candidates were out there — they just didn't know of the opportunity available at the medical center.
"We have people right out of high school and moms in dead-end jobs," he said. "All of a sudden, we have created this opportunity."
Currier said no one should count themselves out because of age or other circumstances.
"We had someone stand up at our last pharmacy (technician) orientation and say, 'I'm no spring chicken. You are not looking for me,' and we said, 'You are so wrong.' If someone becomes a pharmacy technician at 60 and stays five years, they are staying five years longer than our average pharmacy tech hired off the street, and that would be worth it," Currier said. "I think it is great for nontraditional applicants."
It has been a remarkable turnaround for the medical center. The new medical assistants, for example, "have taken on a tremendous amount of work for us and that gives us the ability to see more patients," Rieseberg said.
"In just a year's time, it has been a big change for us," she said. "I know it is working because we had one provider who said … 'I had three of my long-term patients who have been coming to see me for 20 years (say) that this is (one of) the best visits they ever had.' "
Career Growth, Expansion
Rieseberg and Currier both said that besides a job with benefits and good pay — the average salary for these positions is $32,000 — employees have opportunities to further their education and careers.
"We have (a medical assistant) who went through the first class who is doing (registered nurse) classes now, so she is going to be a nurse and we're helping her get there, which is exciting because the hope is they will be dedicated to staying at (DHMC) when they get that training," Rieseberg said.
"It is exciting because there is going to be a nurse shortage, so if medical assistants want to be nurses, let's help them do that. If they want to stay a medical assistant, that's great too."
"We focus on this being a professional job," she said. "I'm not looking at you as 'just a medical assistant.' I want you working to the top of your license. Everything you can do to help the patient is something our nurses and physicians don't have to do, and that frees them up to do more."
Currier said the success of the apprenticeship program has organizers thinking about expanding to other areas, including the surgical unit, and doing more in collaboration with the region's colleges.
A medical assistant who completes the training course and the apprenticeship, for example, can earn 45 transferable credits toward an associate degree in applied science at Burlington College. Organizers hope to have an arrangement with New Hampshire colleges in place soon.
Currier also wants to explore sharing the program with smaller community hospitals, such as Alice Peck Day Memorial Hospital and New London Hospital, as well as extending the apprenticeship programs to DHMC's primary care satellite locations in other parts of the state.
The success has shown that apprenticeships are being viewed in a whole new light given the changing labor market in Northern New England, which no longer can rely on a steady stream of college graduates willing to remain in the area.
"We need to understand and market the concept of apprenticeship," Currier said.
"A lot of people have a very blue-collar, negative impression of apprenticeship," she said. "What we're doing here is not, 'I've got you in a trade and I'm going to hold you there,' but (rather) finding other ways to open doors to careers in health care, and the sky's the limit."