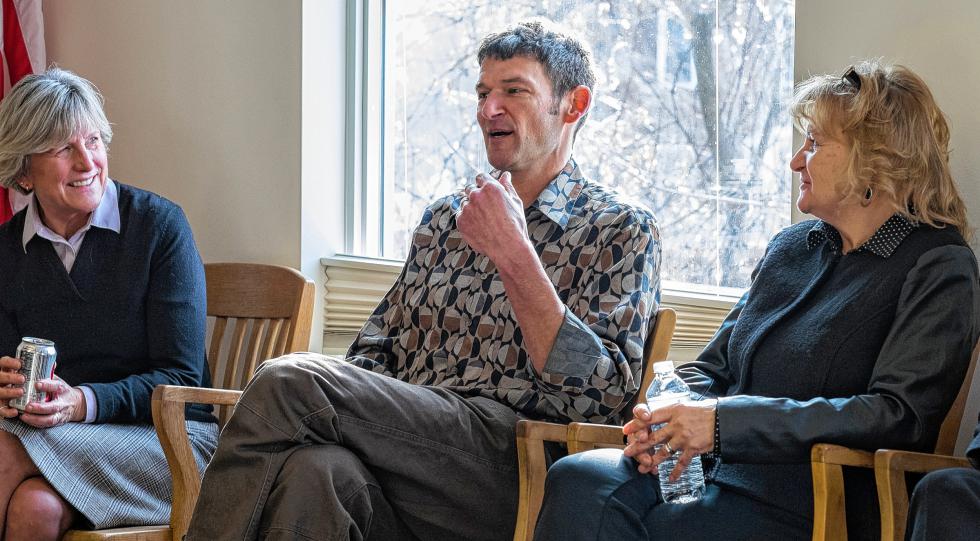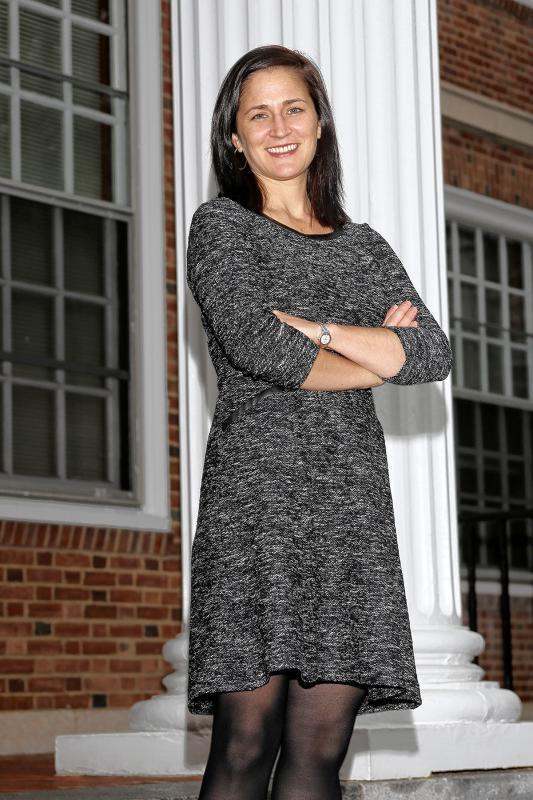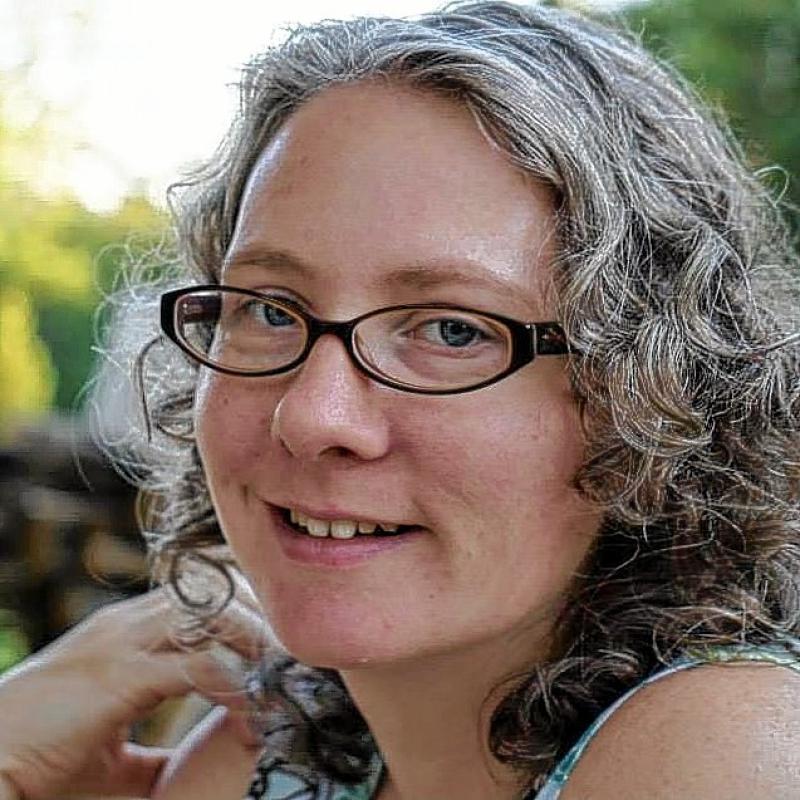 It's a common problem among manufacturing companies in the Upper Valley and elsewhere: Experienced employees are nearing retirement, and there aren't enough younger folks lining up to replace them.
"We have been realizing over the past few years that we need to think outside the box to recruit talent to GW Plastics," said Cathy Tempesta, human resources director for the Bethel-based company that specializes in precision injection molding.
In one of those fortunate instances of being in the right place at the right time, Mollie Naber, then a participant in Vital Communities' Leadership Upper Valley program and a consultant for Green Mountain Economic Development Corp., found at least part of a solution.
The Little League of Manufacturing
Joan Goldstein, then director of the GMEDC and now Vermont's commissioner of economic development, had hired Naber to conduct a regional workforce needs assessment and help identify effective strategies for workforce development.
Among other things, the study identified the manufacturing industry as one offering good jobs with decent pay and advancement opportunities — but one where the supply of trained workers is insufficient to meet the demand.
Young people either aren't aware of the jobs that are out there or have misconceptions about manufacturing, according to Goldstein.
"We found that we needed to do more work linking the schools to potential employers and careers," she said.
So it was perfect timing when Naber learned about the Little League of Manufacturing during one of her Leadership Upper Valley sessions.
"It was as if I went to Education Day and the answer to the problem was articulated," she said.
The program was presented by Jacqui Guillette, a longtime educator in the region and planner-presenter for Leadership Upper Valley, and John Olsen, former president of Whelen Engineering in Charlestown.
Developed by Guillette and Olsen , the Little League of Manufacturing regularly brings area high school students into the Whelen manufacturing facility over the course of a semester to learn about everything from what kinds of jobs are available and what training is needed for them to how to dress for a job interview or in the workplace.
The idea is to show students another viable career path, right here in their own region, that often is overlooked — and to help them get the necessary training if they decide it might be right for them.
Olsen believes so strongly in the concept that his company pays Guillette as a consultant not only to only develop curriculum for their program, but also to travel around the state, region, and country spreading the idea and helping other companies adopt it.
Like GW Plastics.
Inspired by what she learned from Guillette and Olsen, Naber brought the idea back to Goldstein at GMEDC and began a major effort to convene educators and businesses to consider bringing the program to Vermont.
"It's a great example of an industry-education collaboration," Naber said. "It was exactly what the businesses, especially GW Plastics, needed."
School of Tech
Among those brought together by Naber and the GMEDC were GW Plastics' Tempesta and Ken Cadow, Randolph Union High School's work-based learning coordinator, who worked with Guillette and others to develop the "School of Tech" (known at RUHS as Introduction to Manufacturing and Entrepreneurship). The partnership brings students into GW Plastics twice a week to learn from and work with manufacturing professionals. In between visits, students continue their learning together in the classroom.
"There's very little chance for students — especially if they're involved in sports and other activities — to get a job and see what it means to be part of the workforce," Cadow said. "In this program, you get a sense of what the workplace dynamic is like — that you can still have fun while meeting high expectations, things can be stressful but you can still turn out great products, that the person who's paying you is going to expect you to be on time."
"Every kid should feel like there's something in the workforce for them, so we look at a product from conception to design all the way through to production and quality assurance at the end," Cadow said. In fact, students started the program learning about human resources and even visited Gifford Medical Center to see the end use of a device manufactured by GW Plastics.
"We drive by and see big boxes. This program is a window into the magic of manufacturing," Naber said. "You need to bring the kids in to show them the magic that's happening inside those four walls. Even the employees at those companies are reminded of the marvel of what they're doing — taking these raw materials and turning them into something that might even save lives."
Tempesta agreed. "Manufacturing has fallen by the wayside. Kids in schools don't see it as a viable career option," she said. "Manufacturing today is not like it used to be years ago, with assembly lines and factories. There's cool automation, robots, computer programming. The goal is to re-educate people about who we are and what we do."
Connecting the Dots
This semester — the second for the School of Tech — eight students designed a cellphone holder with their school's logo on it. After working with "field experts" to design and refine their product, the molds to make it, the marketing strategy and more, the students will actually get to sell it — GW Plastics is manufacturing the cellphone holder, a gift that Cadow said he's "agog" at.
"As businesses invite the schools in to work together in a more intensive way, I think the rewards are going to be huge," Cadow said. "It may take a little while to reap them, but that's how they're going to get on students' radar, through sustained exposure."
GW Plastics agrees. In fact, the company even will help students take the next steps toward a career, with a scholarship at Vermont Technical College, a paid summer internship, and a guaranteed job upon program completion.
"This is a long-term project, and there are a lot of pieces to it," Tempesta said. "Hopefully, more employers will adopt programs like this — it's the way of the future."
Goldstein, now in her statewide role, said she's happy to be an ambassador for the model. "I like to introduce the concept to any business that will listen," she said.
"Leadership Upper Valley was a way to step out of my work plan and think about ways to connect what I was doing with other initiatives and individuals in the community," Naber said.
That's what the program, run by White River Junction-based Vital Communities, is all about. It brings together current and emerging Upper Valley business and community leaders and not only gives them a close-up look at regional issues, but helps find ways to better serve their communities and workplaces.
Editor's note: Leadership Upper Valley is accepting applications for the Class of 2017. Tuition is $1,350 per person, and scholarships are available. More information and an application are online at VitalCommunities.org/LeadershipUpperValley.