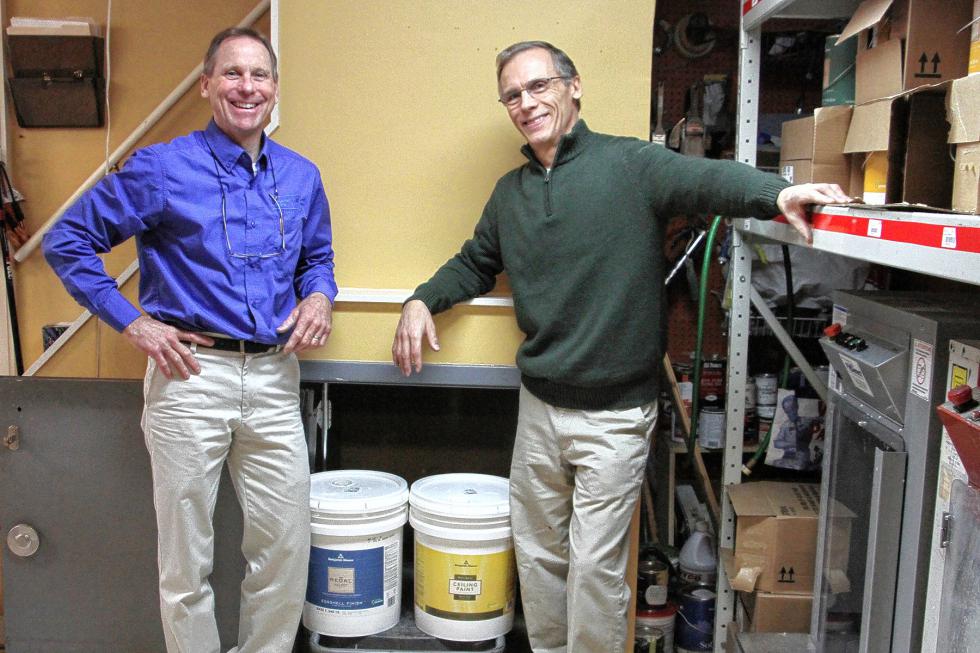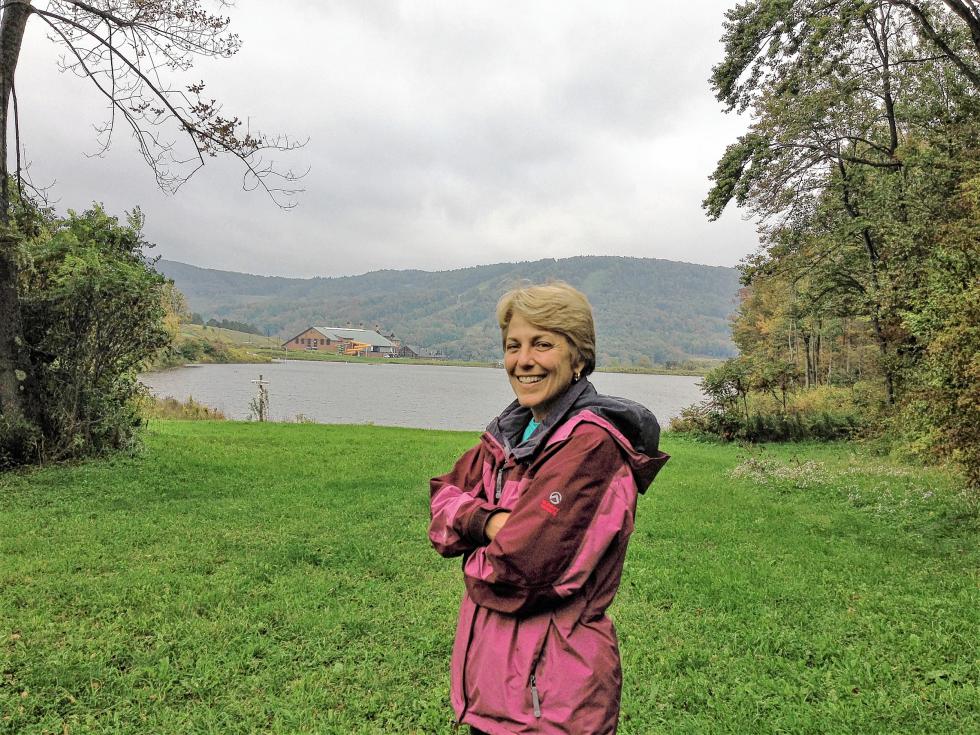 A case of the corporate blues and being in the right place at the right time was all Tom Evans and Shawn Hickey needed to make a career change and join the millions of Americans who chance it every day and open a small business. Though neither had the innate entrepreneurial urge to break away from the somewhat predictable 9-to-5 corporate America lifestyle, both recognized an opportunity when it was squarely in front of them.
Evans and Hickey had more than 40 years of combined corporate experience working for Sherwin-Williams, the nation's largest specialty retailer of paint and painting supplies. Both enjoyed their careers and the industry — Evans in sales, Hickey in management — but on a grander scale, they both knew there were more colorful horizons calling.
In 2006, when the building that once housed Dairy Queen, the Paint & Paper Barn, the Home Decorating Store and Main Street Paints, was put up for sale, the duo decided to bring their corporate-level industry experience to West Lebanon's Main Street. They opened Lebanon Paint & Decorating, a Benjamin Moore retail dealer and portfolio brand of the Berkshire Hathaway company.
"There was a viable, existing business here with an established clientele," Hickey said. "But it's one thing to know the paint industry and another to run a business. We had to deal with banks, explore financing and do our due diligence to ensure we would not fall off the side of the cliff."
While in the throes of the purchasing process, they contacted the Upper Valley chapter of SCORE, a nonprofit association that helps small businesses. SCORE provided confidential counseling and workshops, and the two men met with SCORE counselor John Manchester, a businessman from Hanover.
"Tom and Shawn are great clients and have really utilized many resources SCORE offers. They attended workshops on topics from how to start a business and bookkeeping, and we met numerous times and still do," said Manchester, who has been a SCORE counselor for 10 years. "They are knowledgeable guys who are willing to roll up their sleeves and seek the resources they need to augment what they already know."
This year, Evans, Hickey and their six-person staff will celebrate Lebanon Paint & Decorating's 10-year anniversary, and they are happy to share the challenges and decisions they made to get there.
"Investing in our business made all the difference in the world, but it didn't come without concern," Hickey said.
"Out of the gate, just after opening the doors, we needed financing for capital equipment and improvements," Evans added. "But it took six months to wait for an answer from loan officers and no answer came."
Then Ledyard National Bank showed up and, within days, an infusion of cash was available for capital improvements. The pair purchased a van and forklift, remodeled their retail space with lights, fixtures, flooring and a point-of-sale system and invested in an automatic tinter, which dispenses color into paint to eliminate manual measuring and allows them to blend, mix and match paints and finishes on-site.
The owners said the smartest investment they ever made, however, was a dumbwaiter, a small elevator that lifts many of the 40,000 gallons of paint they sell each year from the storage basement to the retail floor.
Close to 75 percent of Lebanon Paint & Decorating's business comes from painting contractors and institutional customers, while 25 percent of sales are at retail. Window treatments and decorating account for 20 percent of overall revenue.
"When the 2008 recession hit, we thought we were in for a scary ride, but the Upper Valley was pretty insulated from that downturn. With the college and hospital nearby, it didn't impact us as much," Evans said. "We sell paint and paint is generally an inexpensive fix, so we stayed steady during the recession."
In 2009, almost three years into their venture, Evans and Hickey made another decision with the help of their SCORE counselor: They looked into buying the building and property. They agreed it was worth exploring and decided the purchase would help provide for their retirements. They financed the real estate purchase through Ledyard National Bank, which has been their lender for almost a decade.
"Buying our building was actually less scary than buying the business. We were established, we ran the numbers and it made sense. It turned out to be a key decision to our livelihood and we think we even have a good tenant (in ourselves)," he said, chuckling.
Evans and Hickey, along with seasoned staffers Bob Samuels, who has 25 years in the business; Maria Voege, a veteran in window treatments; and Kirstin Quick, who has 20 years of decorative paint experience, understand and appreciate the lifetime value of the customer.
"Our business is a relationship business, through and through. All the paint, decorating and paper knowledge in the world won't get you very far, but having that knowledge along with a focus on service is the difference," Evans said.
"The greatest satisfaction is to see our customers walk through the doors and as long as they keep coming back, we feel we're doing something right."