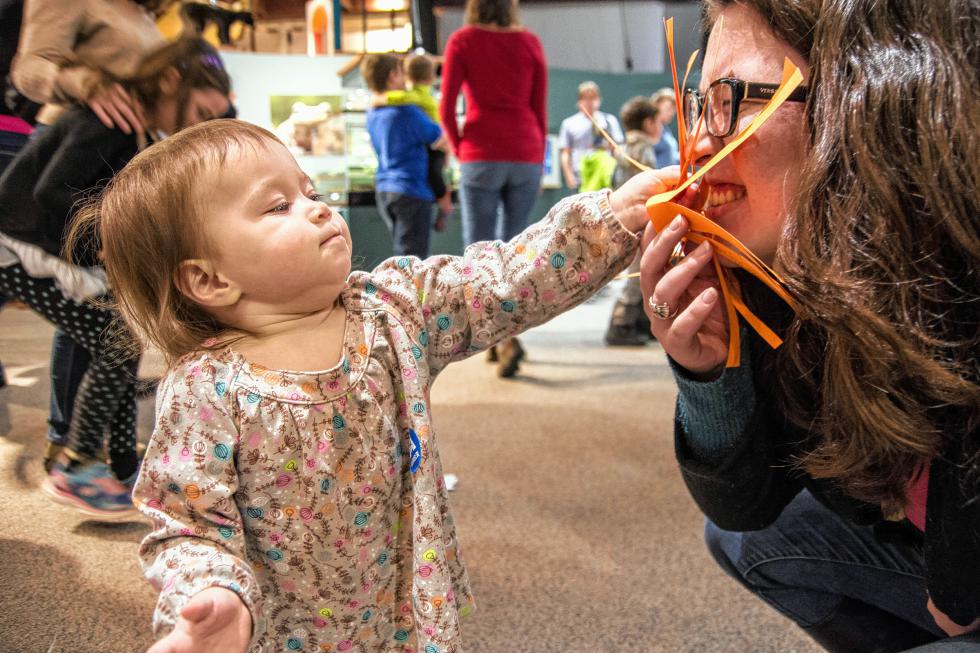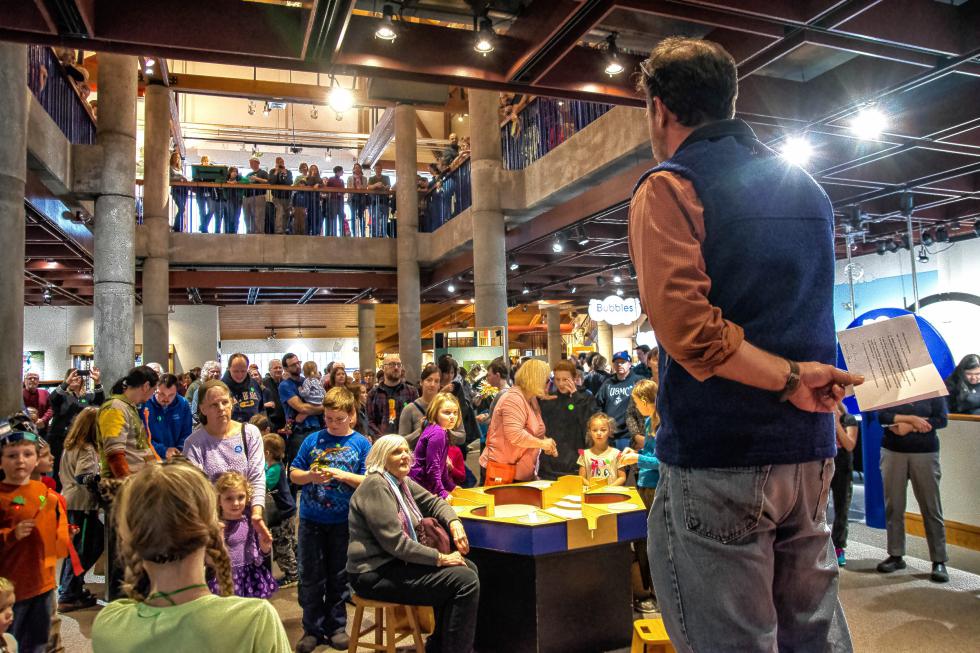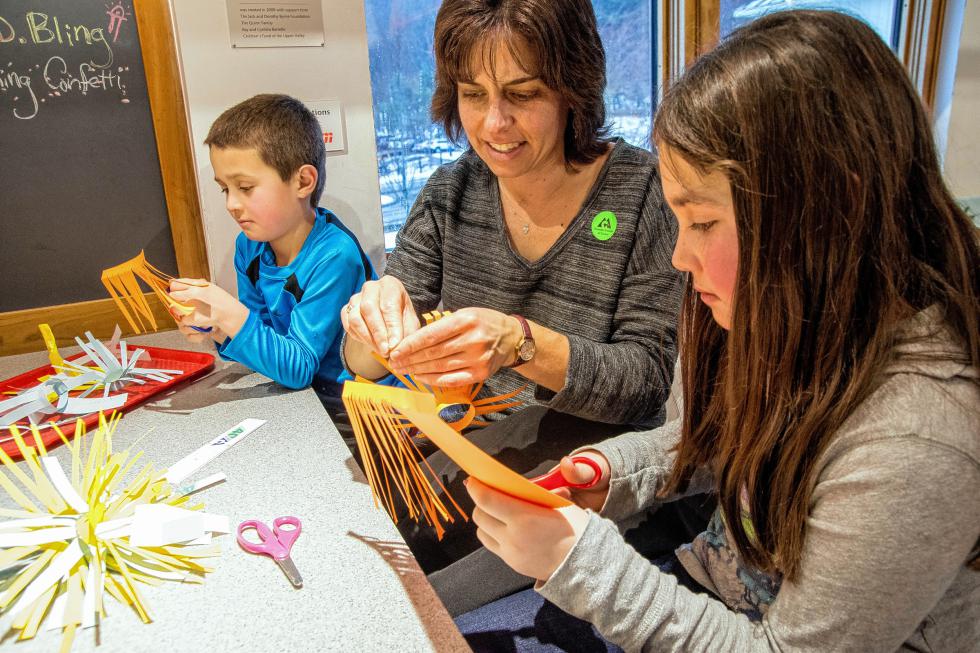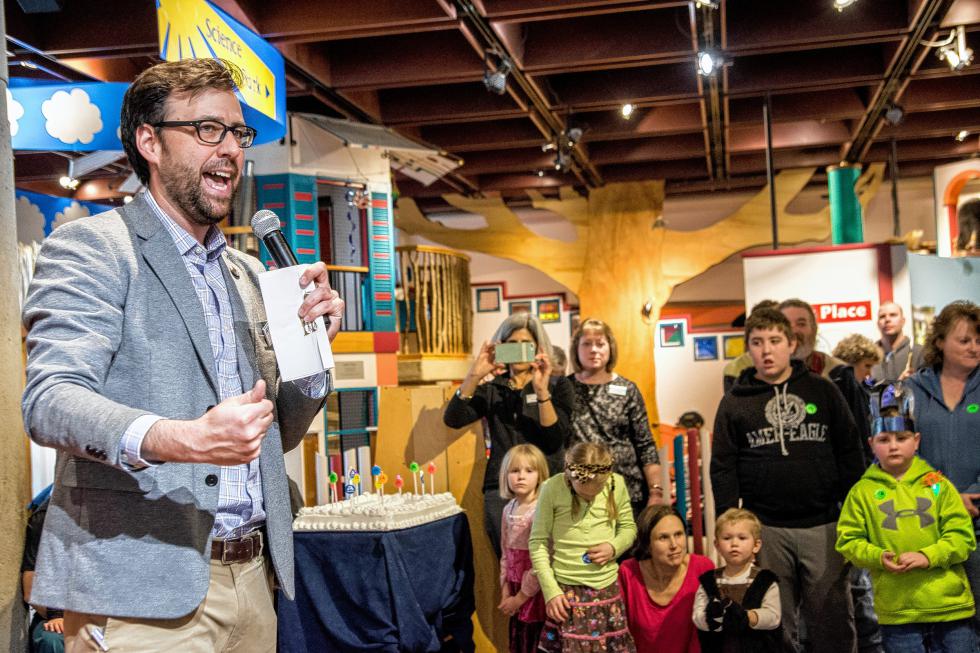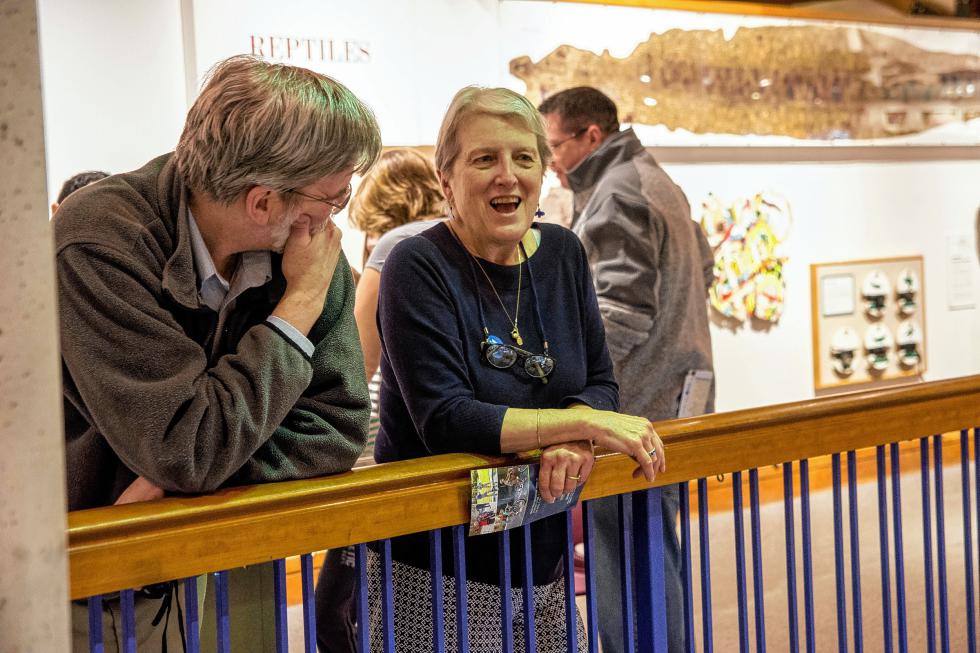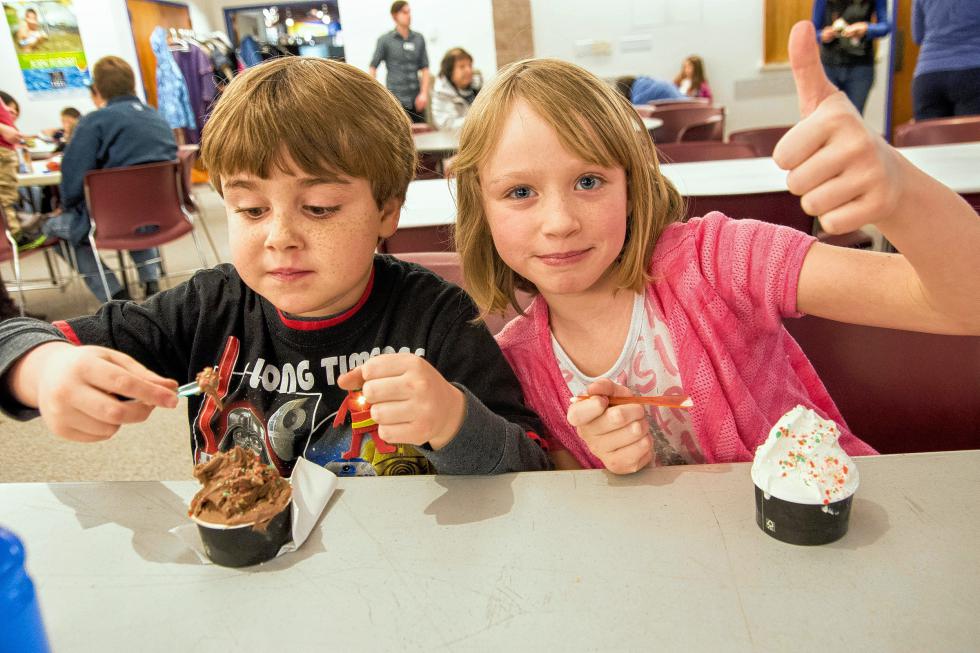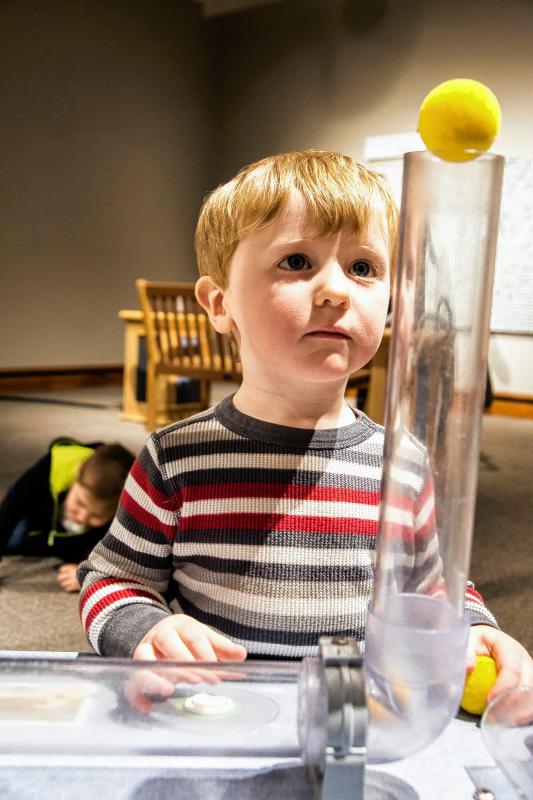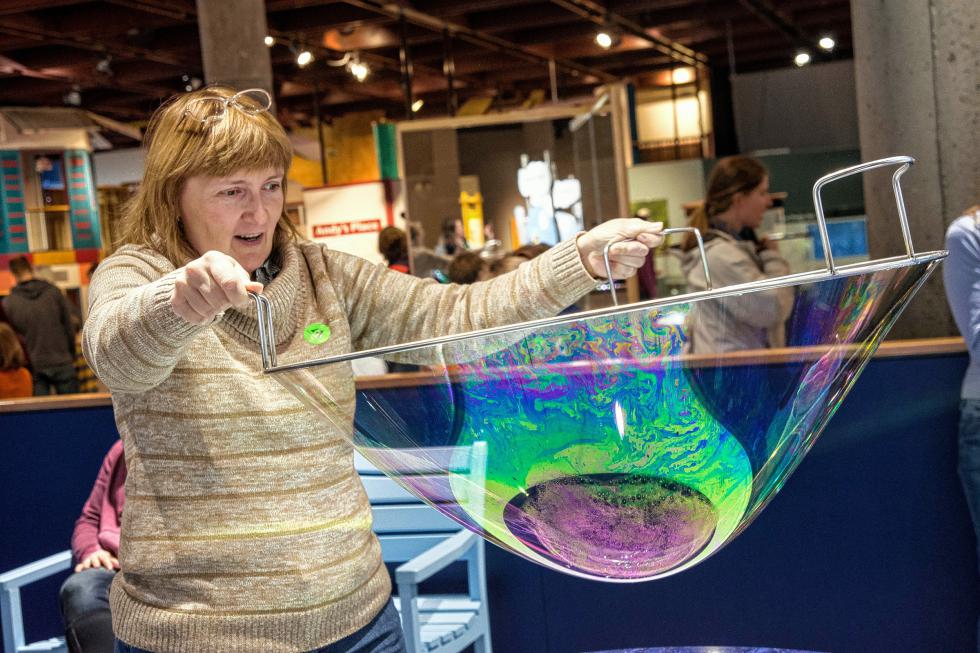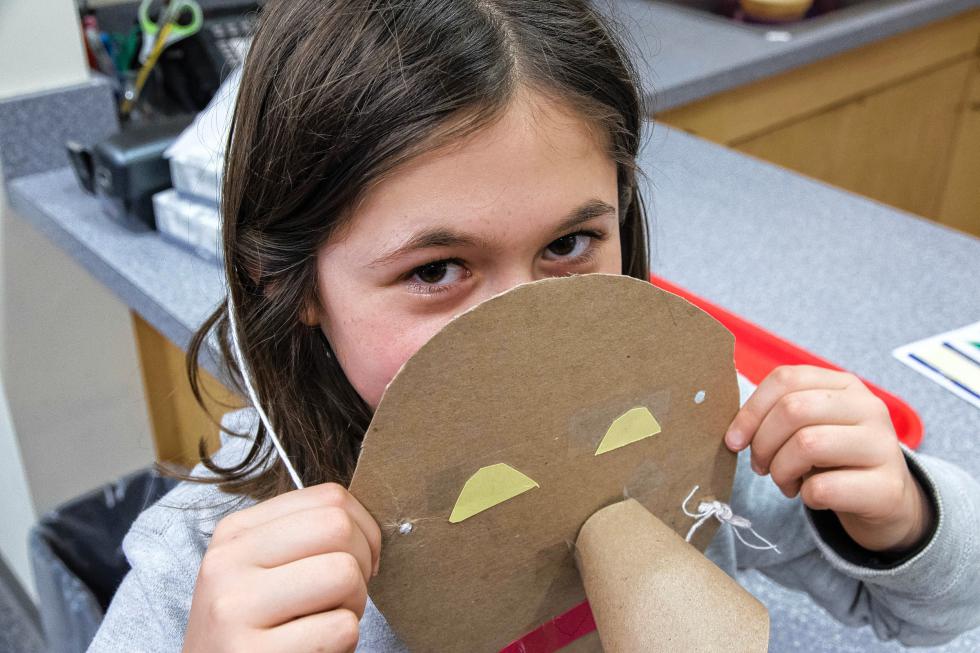 T he Montshire Museum of Science in Norwich has been offering hands-on science exhibits and programs throughout its 40 years, and the museum's recent anniversary celebration hewed to that mission.
The Jan. 10 open house didn't neglect birthday basics — cake and a group rendition of Happy Birthday both were served up, and each of the 1,200 guests received a gift: free admission. But visitors also were treated to related science activities.
Making and tossing confetti provided an opportunity to consider how seeds are dispersed in nature, and with the help of a wind tube, streamers led a lesson in aerodynamics. Even the handmade party hats stayed with the theme, featuring titles such as "explorer."
"We tried to make it as scientific as possible," said Marcos Stafne, the Montshire's executive director.
The visitors included many who had traveled "from far and wide" in the Twin States, Stafne said.
His highlight? Seeing visitors engage with the museum as they would on any other day, having "great family interactions," he said. "Even though there were a lot of people and a lot of energy and excitement, families were still able to really engage together in conversations around science."
— Aimee Caruso