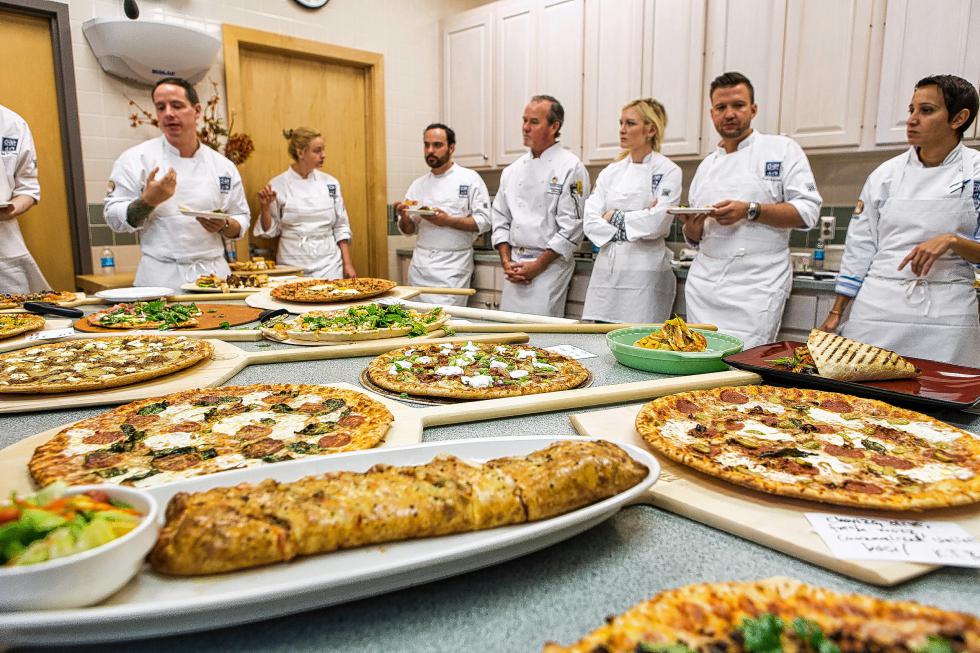 Minneapolis — The Schwan Food Co. is putting a little top chef swagger into its signature foodstuffs.
The company, best known for delivering frozen meals to consumers' doorsteps, has assembled a team it calls the "future stars of the culinary world" to help introduce new products and update existing ones.
"We know consumer taste is evolving and we know that if we are to stay relevant to the consumer, we have to evolve our portfolio," Schwan CEO Dimitrios Smyrnios said.
Seven chefs from around the country, including Minneapolis standout Jamie Malone, are part of an inaugural group known as the Chef's Collective, which is working with Schwan's own chefs to put a new spin on products across the spectrum of the company's divisions, including its retail outlets at grocery and convenience stores as well as school lunches.
Chef-inspired pizzas will make their way into the lineup this summer, and new flavor combinations of Schwan's Edwards Desserts pies are now on the baking sheet.
Schwan executives got the idea to involve high-profile chefs more than a year ago as a way to buttress its $12 million "clean label" initiative to move away from processed foods and incorporate more natural and healthful ingredients. The company already has taken steps to simplify its foods and remove artificial colors, transfats and other ingredients that turn off consumers.
The group gathered twice last fall, visiting the Twin Cities and Schwan's headquarters in Marshall, about 130 miles southwest. They went on a whirlwind taste tour, hitting 16 restaurants in 48 hours, and traveled to Marshall where they met food scientists, worked in the test kitchen and dined at Smyrnios' home.
"They asked us to lend some innovation and new ideas to develop products, but also spread the word about frozen food," said Dana Tough, who with his business partner, Brian McCracken, runs four of Seattle's most highly regarded restaurants. "It's gotten such a negative rap. There literally is no more natural way to preserve foods than to freeze it."
Tough grew up on a farm in rural Montana, where the Schwan food truck was "like the ice cream man," in terms of bringing thrills and happiness to the people.
"If you were going to get fish in winter, that's where it would come from," he said.
For Malone, a James Beard Award Foundation semifinalist as a rising star for her work at the Sea Change Restaurant and Bar, participating in a corporate endeavor was eye-opening.
"I've always been interested in sustainability," she said.
"But learning about the process for a company so huge was really interesting. Every decision they make is so impactful," she said. "I know it isn't a perfect world. We can't all be 100 percent sustainable the day we decide that's important. But seeing what their process is about, how they make decisions, how they follow through on their commitment, was fascinating."
As part of the Chef's Collective, Schwan will continue to partner with other chefs from top restaurants, food trucks, cookbooks and TV shows. The idea is to "scout" for emerging ingredients, cooking methods and global cuisines to create new foods.
These are "people who know ingredients, from wholesome to indulgent," Smyrnios said. "This is not a one-and-done. This is a long-term initiative."
Tough was impressed with the mind-set of Schwan workers, who are committed to high-quality and healthy convenience foods.
"I hope the projects we were involved in will not just create buzz, but will lead to lasting and remarkable changes," Tough said. "It was a good experience for us to have some input into a company that has such an important job — feeding the masses."