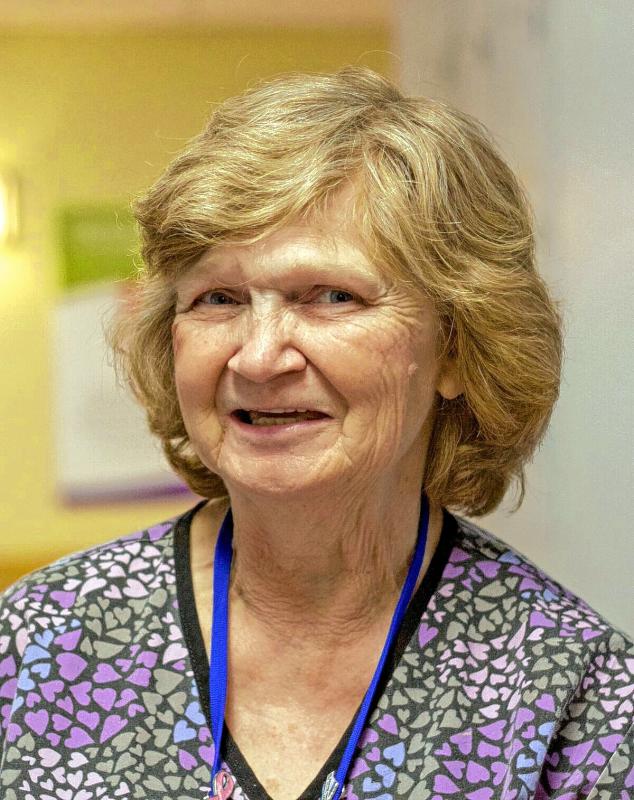 Claremont Woman Honored At Mt. Ascutney Hospital
Windsor — Gloria LaClair, of Claremont, has been named employee of the month for January at Mt. Ascutney Hospital and Health Center.
LaClair works as a cook in the hospital's nutrition services.
She was honored for her willingness to help when needed, positive attitude and strong work ethic, Mt. Ascutney Hospital and Health Center said in a news release.
"Gloria is a joy to work with and a model employee," said John Frisbee II, director of food services. "She approaches every day with enthusiasm and commitment, and has been an able assistant at Mt. Ascutney Hospital and Health Center community dinners and other events for which the dietary department provides food services."
LaClair has worked at the hospital for more than 15 years.
Registered Nurse Joins Grafton County Nursing Home
North Haverhill — Laura Rahne, a registered nurse, has joined Grafton County Nursing Home.
Rahne has more than 20 years of experience in the long-term care setting, including nursing leadership, systems improvement, case management, admissions, social services, staff development and team building, and resident and family education. She also has experience in acute care, ICU, and emergency nursing.
Rahne received her nursing education through the Thompson School for Practical Nurses in Brattleboro, Vt., and the New Hampshire Vocational Technical College in Claremont. She lives in Charlestown.
— Compiled by Aimee Caruso