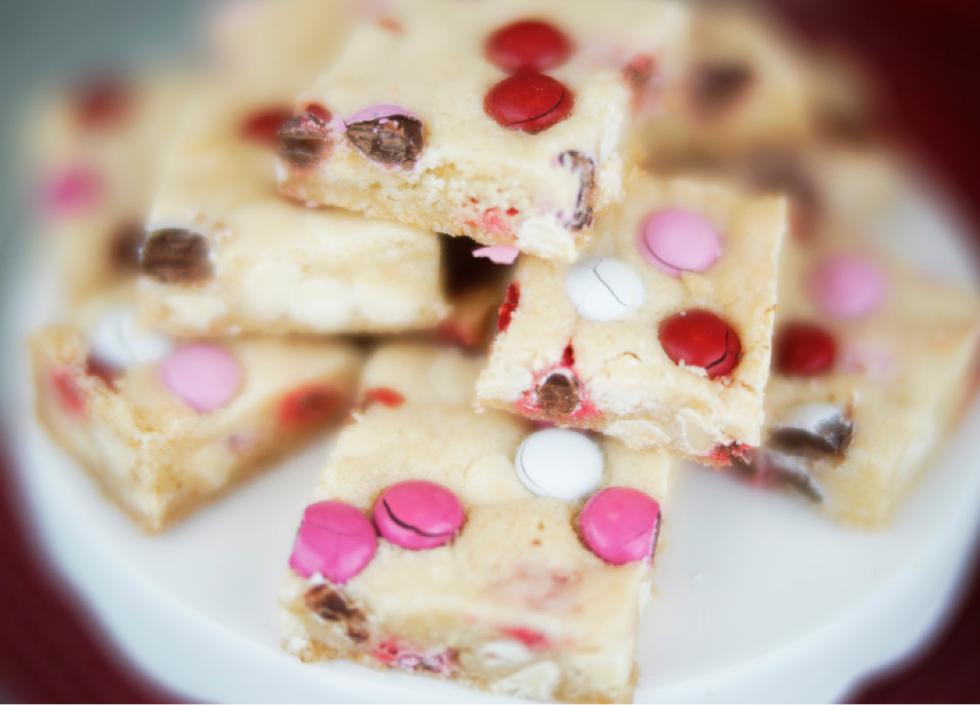 Minneapolis — For 95 years, Betty Crocker's official portrait has radiated cooking confidence.
She might sprout worry lines if she were contemplating General Mills' baking business.
Sales of Betty Crocker baking mixes, a classic General Mills offering, have been in the dumps for over two years. Another major part of the General Mills baking business, its Pillsbury refrigerated dough line, has experienced weakness, too. Indeed, the entire U.S. baking mix market has been eroding.
The cause lies partly in American consumers' changing dietary habits, and the baking business' woes are emblematic of a larger sales stagnation for General Mills and the entire U.S. packaged food industry.
Consumers are more and more turning away from the center aisles of the grocery store — home of more processed foods — toward the perimeter, where fresher foods predominate.
"Anything in a box or can, the growth prospects have been limited," said Jack Russo, a stock analyst at Edward Jones.
Also, carbohydrates and sugars — which are plentiful in baked goods — have a bad rap with some consumers.
"There are headwinds in the (baking) category," said Elizabeth Nordlie, vice president for baking at General Mills, which is based in suburban Minneapolis. "Clearly, people are making more better-for-you food choices. But I think the biggest factor in our category is that people are just busy."
On-the-go consumers are more drawn to ready-made cookies, cakes or pies.
Betty Crocker has long tried to simplify consumers' baking tasks through its cookbooks, a mission that has now gone digital. In fact, the Betty Crocker website is an important tool in bolstering baking mix sales.
Baking is one of General Mills' largest U.S. retail businesses, with around $2 billion in annual sales, about 11 percent of the company's total revenue. The majority of the baking division's sales come from Pillsbury refrigerated dough and Toaster Strudel, but baking mixes — sold mostly under the Betty Crocker and Bisquick brands — are big, too.
General Mills' baking business saw sales fall 6 percent in its last fiscal year, which ended May 31, 2015. That was the worst performance of any of the company's five U.S. retail divisions. The business has stabilized some in the past six months, with sales down only 1 percent over a year ago.
A key reason for the improvement: General Mills' lowered its prices on many baking mixes.
Still, the entire baking mix category had a rough 2015: Sales fell 6.4 percent over 2014, following a 4.6 percent decline the year before, according to IRI, a Chicago-based market researcher that tracks sales at supermarkets.
U.S. refrigerated dough sales have been down for two consecutive years, too, though not as much, with last year's decline clocking in at 2.7 percent, according to IRI. Even General Mills' Toaster Strudel, which has convenience on its side, has suffered from falling sales.
The tepid performance of Mills' baking business could make it a candidate for a sale, given the food industry's malaise, stock analysts say.
"Consumer packaged goods companies have been taking a hard look at their portfolio and have been more willing to shed underperforming brands," said Erin Lash, a Morningstar analyst.
General Mills did just that last year, unloading its Green Giant frozen and canned vegetable business to B&G Foods for $765 million. Despite Green Giant's lineup of relatively healthy products, its sales were sluggish as the allure of fresh produce grew.
Green Giant wasn't the overall vegetable category leader, making it a good prospect for divestiture. But that's not the case with the baking division, General Mills CEO Ken Powell said.
"There is some growth to be had in this category, and we have a really big scale. We have by far the best brands and by far the biggest (market) share," he said. "And it's very profitable."
Pillsbury owns the refrigerated dough category, with its cartoon Doughboy — Poppin' Fresh — still a pastry ambassador after 50 years. Only Nestle offers any significant branded competition, and that's just in cookie and brownie dough, not biscuits, buns and dumplings.
Plus, the baking division is enmeshed in General Mills' culture and marketing strategies.
Betty, of course, is the fictional homemaker the company invented back in the 1920s to help market its flagship Gold Medal flour. Betty dispensed baking advice to consumers, and by the late 1940s General Mills had bestowed her name on its new cake mix line.
On the Internet, Betty Crocker dishes out all sorts of recipes — many recommending General Mills' products — and still serves as a critical marketing tool.
General Mills' food websites — led by BettyCrocker.com — together make up the sixth-most popular Internet destination for food preparation and recipes, with 22,326 unique visitors in December, up 25 percent over a year ago, according to comScore, which tracks Internet traffic. BettyCrocker.com is the only top food preparation website owned by a packaged food company.
"It's a real competitive advantage," Nordlie said. "Our products lend themselves to digital content."
For instance, during the holiday baking season, BettyCrocker.com featured a 24 Days of Cookies campaign. A half-million people signed up to get emails with new cookie recipes every day from Nov. 27 to Dec. 20. Betty Crocker videos on YouTube also often yield good traffic: A holiday season recipe for Sugar Cookie M&M Bars received 5 million views and 180,000 shares.
Even with the move toward healthier foods, sweet treats haven't gone out of style, Nordlie said. And despite all the ready-made options, Nordlie maintains that baking mixes and refrigerated dough offer an at-home experience that many moms, dads and kids still crave.
"You come to the category," Nordlie said, "because you want to delight your family with home-baked goodness."