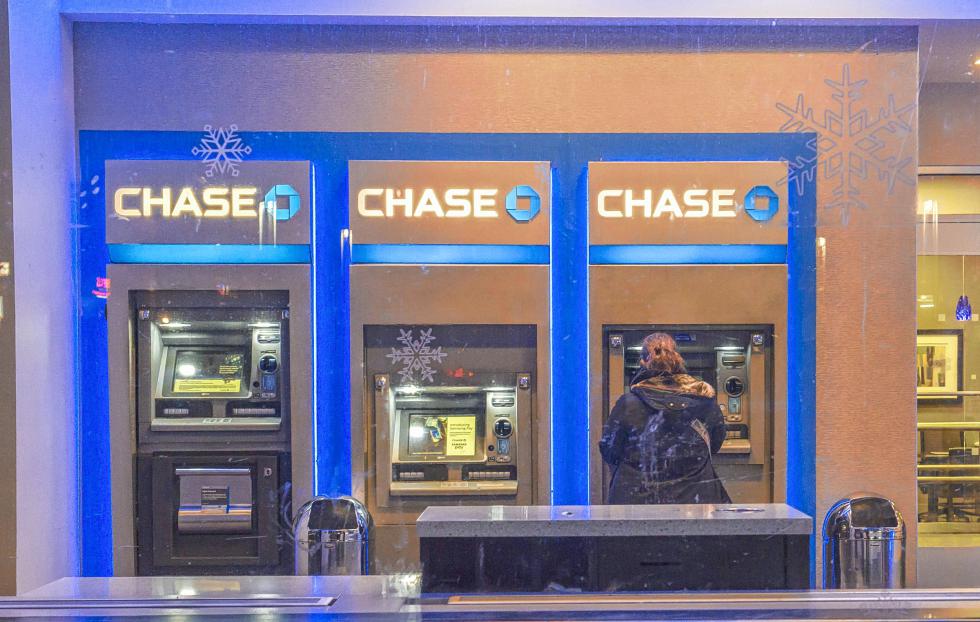 To the long list of things you can do with your phone — including watch a movie, buy a latte and hail a ride — prepare to add one more: get cash.
Over the next few months, the nation's three biggest banks will start rolling out ATMs that will let customers withdraw currency using their smartphones instead of debit cards — the latest step toward a future in which phones could replace bank branches and wallets.
"My boys are 5 and 6 — I don't think they'll carry around plastic when they grow up," said Michelle Moore, head of digital banking for Bank of America, which plans to make cardless ATMs widely available as early as May.
San Francisco banking giant Wells Fargo plans to offer cardless access at a limited number of ATMs by this summer and at all ATMs by the end of the year. Most of JPMorgan Chase's ATMs will start offering cardless access sometime in the second half of the year.
Cash machines that work with a phone instead of a card aren't new, but they are rare. The number of cardless ATMs stands in the low thousands nationwide.
Soon, they'll be much more common. Bank of America, Wells Fargo and JPMorgan Chase have a combined 47,000 ATMs, more than 10 percent of the nation's cash machines.
The banks' entry into cardless ATMs comes as a small but growing number of Americans are using their phones to send money to one another and to make purchases using so-called mobile wallet apps such as Apple Pay and Android Pay.
It also comes as banks are trying to push customers to do more transactions online, on their phones or through ATMs — all of which are less expensive than transactions done at branches staffed with tellers.
Just as with mobile wallet payments, which make up a tiny fraction of payments overall, analysts expect using a phone to get cash from an ATM probably will start out as a little-used novelty.
But over the longer term, it could be one more application that will make customers feel comfortable using their devices as financial tools, leading to a general growth in mobile banking, said Mark Schwanhausser, a director at consulting firm Javelin Research & Strategy.
"You're acclimating people to the techniques of mobile payments," he said. "It's like a mobile wallet on training wheels."
Banks will offer cardless access to ATMs using either near-field communication — the tap-to-pay technology used in Apple Pay and Android Pay that connects phones with credit card payment terminals — or codes that customers get through their bank's mobile app.
Using near-field communication, or NFC, a customer would sign in to a mobile wallet or bank app, then physically tap the phone on the ATM and enter a PIN.
Bank of America and Wells Fargo plan to roll out NFC access this year, though it will be available only at ATMs equipped with NFC readers.
Wells Fargo expects more than a third of its 13,000 ATMs will have those readers by the end of the year, while more than half of Bank of America's 16,100 ATMs are already NFC equipped.
Chase also has an NFC system in the works, though spokesman Michael Fusco said he's not sure when it will roll out.
For now, Chase is starting with a code-based system, which requires a software update for ATMs but no new hardware. Wells Fargo will start offering code-based access late this year.