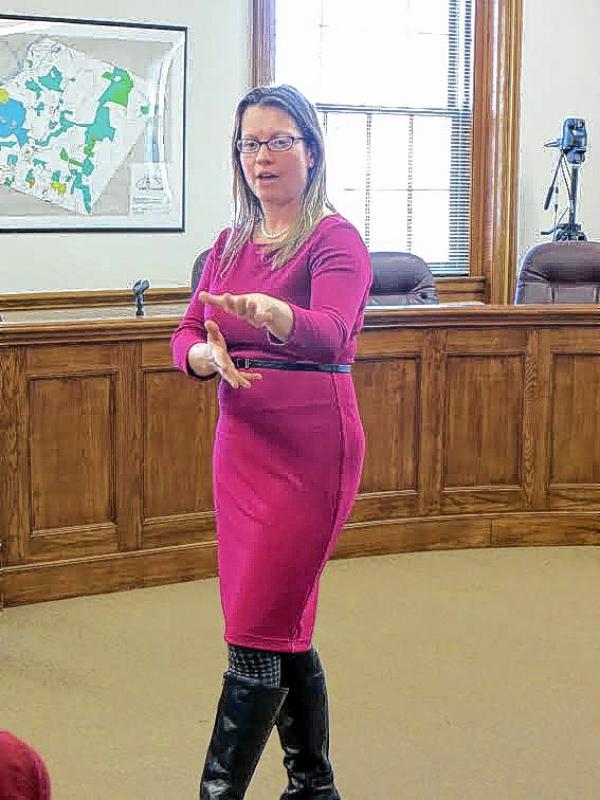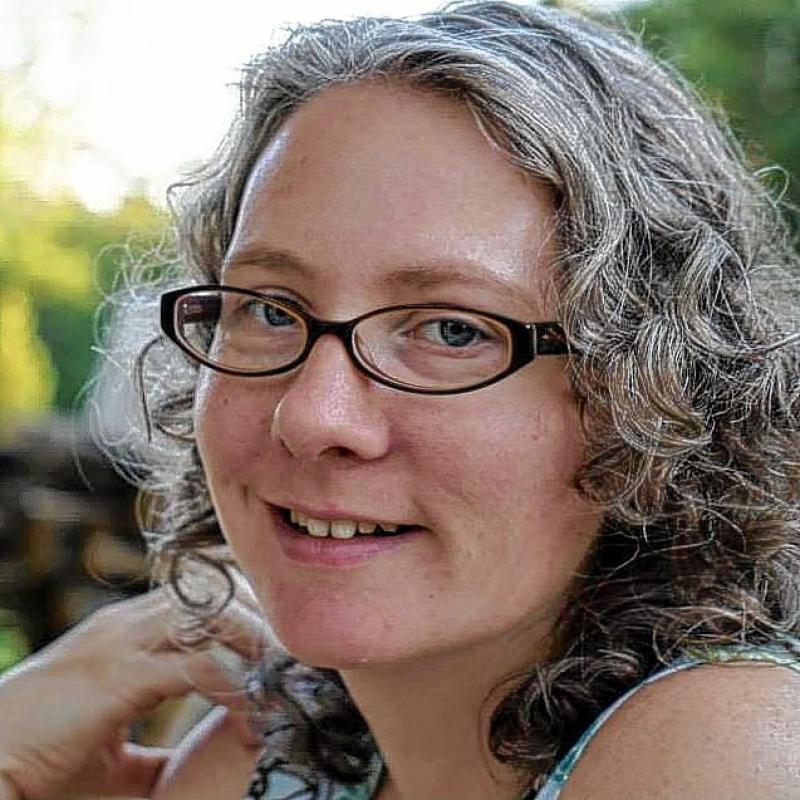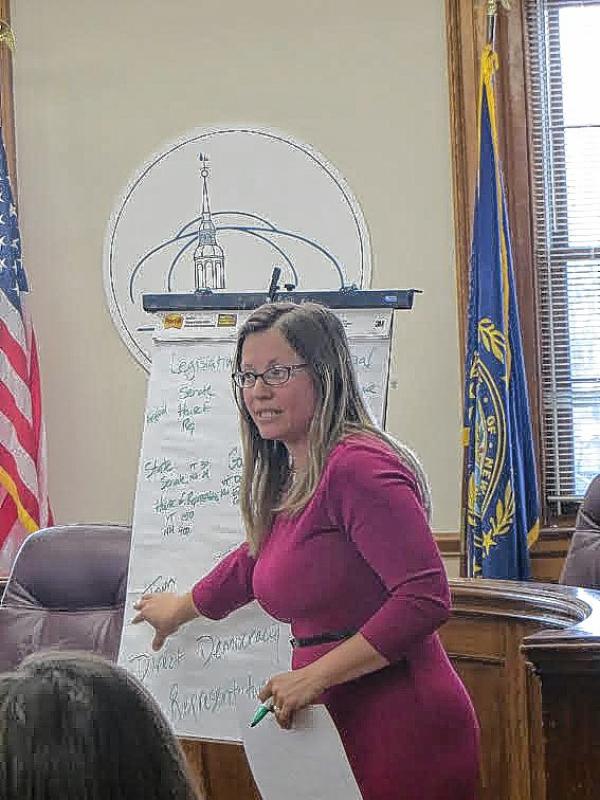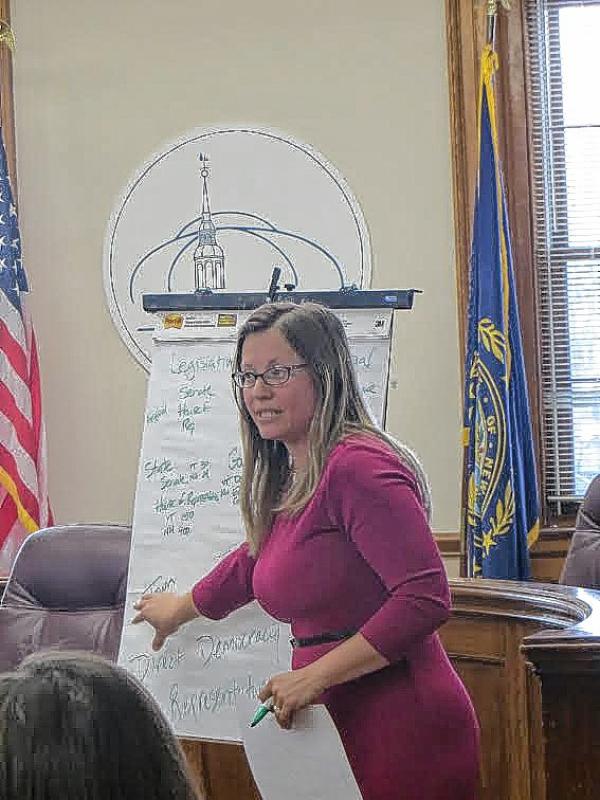 Participants in the 10-month Leadership Upper Valley program from Vital Communities discover the rich diversity of the Upper Valley region. They gather in municipalities across the Twin States, grapple with critical regional issues, connect with local service organizations and establish a strong, collegial network.
After graduation, as an outgrowth of their learning experience, participants often step into new leadership roles — including as elected officials in local and state offices, like alumnae Patricia Higgins, of Hanover, and Windsor's Heather Prebish.
"It was inspiring to be in a group of people who embodied a sense of real civic engagement. It gave me a bigger picture of what possibilities were out there," said Higgins, a graduate of the LUV Class of 2011 and now a New Hampshire state representative serving her second term.
During Leadership Upper Valley's Government and Politics session, organized by Lebanon City Councilor Karen Liot Hill, Higgins was struck by one of Liot Hill's questions: "What effect can you have on a bigger scale in your community?" Higgins has always been interested in transportation. She came of age during the first oil embargo, which brought home the realities of fossil fuels and policies driven by our need for oil, she said. She also is concerned about transportation's contribution to climate change. After serving on many committees related to transportation in the community, she became a founding member of the Upper Valley Transportation Management Association, a program of Vital Communities, and served for three years as its steering committee chairwoman.
To learn more about regional transportation issues from the provider's side, Higgins became a driver for Advance Transit. She also developed a relationship with classmate and entrepreneur Randy Heller, owner of Upper Valley Ride, and deepened her understanding of transportation needs in the region.
A year after graduating from LUV, inspired by Liot Hill's question, Higgins ran for state office and now represents Hanover and Lyme.
An active member of the Public Works and Highways Committee, she recently introduced legislation that would have allowed New Hampshire municipalities to collect as much as $10 — up from $5 — through an optional vehicle registration fee to support municipal transportation projects. Though the bill was unsuccessful, Higgins said, she felt good about presenting a well-researched bill backed by a study from the transportation management association.
"Leadership Upper Valley opened my view of the region because of the individuals who were part of it and because of the programming," Higgins said. "I think it's really obvious that businesses and organizations should go after graduates of this program because they have a much more thorough understanding of the local dynamics."
As organizer of the Leadership Upper Valley Government and Politics session, Liot Hill brings together "panels of practitioners" who have served as everything from county commissioner to state representative to, this year, former Gov. John Lynch. Ronald Shaiko, senior fellow and associate director for curricular and research programs at The Nelson A. Rockefeller Center for Public Policy and the Social Sciences and a Vital Communities board member, "offers an academic perspective on the status of civic engagement and grounds the day in statistics," she said.
The session also features practical training on how to run for office, introduce a warrant article and engage in the political process in other ways. "I think that citizenship is one of the most important qualities, both for individuals and for communities," Liot Hill said. "When we are engaged in the work of making our town or city or school or state — our world — a better place, we are better off as people."
As an 11-year Lebanon city councilor, "I see time and time again the impact that a small group of people can have in their community. It's really inspiring," she said.
"I really hope people leave with the idea that, in fact, politics is just how we go about working together with other people to solve problems that we cannot solve by ourselves. And that government is what we make of it."
Higgins isn't the only LUV alumna to take Liot Hill's challenge personally.
Prebish, LUV Class of 2015, grew up in the region and, after returning about a decade ago, decided to volunteer for her town budget committee. Through LUV, she developed greater confidence, a broader understanding of local and regional issues, and a new way of thinking about her own opportunities and goals, she said.
In addition to launching a new job at Recover Together, an opiate addiction treatment center in Lebanon, during her time in LUV she also was elected to the Windsor Selectboard.
"What's wonderful about Leadership Upper Valley is the cross-fertilization of sectors. It's really amazing how isolated we can be, even in this small place called the Upper Valley. LUV brings the sectors together and gives them a common basis of understanding," Liot Hill said.
"The challenges we face — from transportation to jobs and workforce development to healthy communities — are going to require massive amounts of collaboration. They're not going to be solved by any one group, or even by any one sector. That's what compels me to be involved in Leadership Upper Valley as a day planner every year — the program is meeting a need that is critical to the success of our community. It's truly an investment that will pay dividends to the community."
Apply Now for Class of 2017
Leadership Upper Valley is recruiting citizens for its Class of 2017. Applications are due March 15 (early decision) or June 1 (regular decision) for the 10-month session that starts in September.
The program runs from September through June and provides networking, learning and service opportunities with community members and employees from companies big and small, nonprofit organizations, and municipalities.
Participants spend one day each month learning about a different aspect of the Upper Valley. The 80 hours of training includes sessions on education, arts and the creative economy, health and human services, economic development, justice, government and politics, transportation and livable communities, and the environment.
Tuition is $1,350; scholarships are available.
The program is limited to 30 participants each year. Learn more and apply at VitalCommunities.org/LeadershipUpperValley.