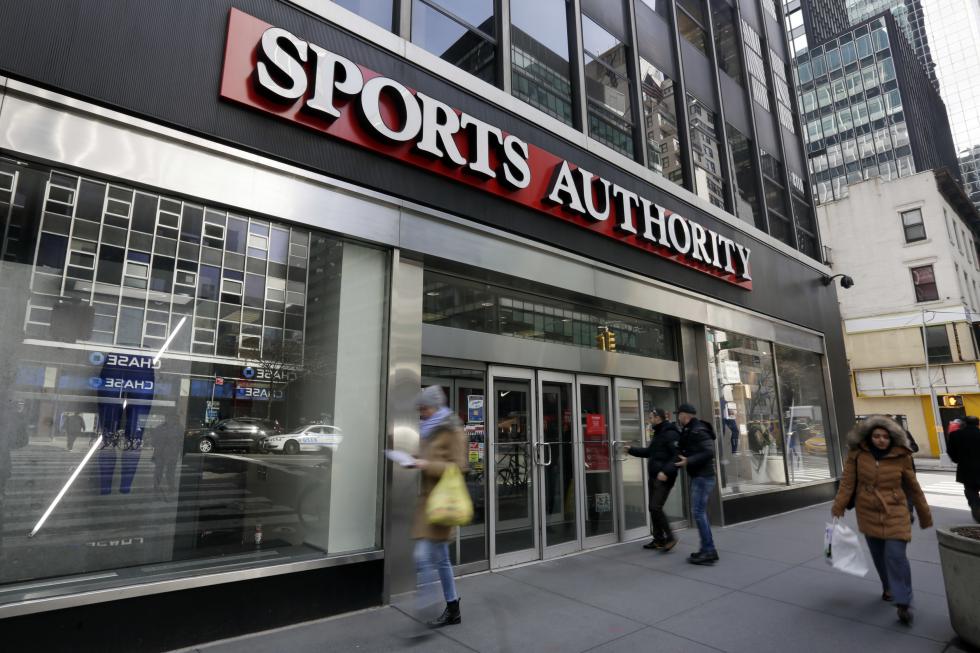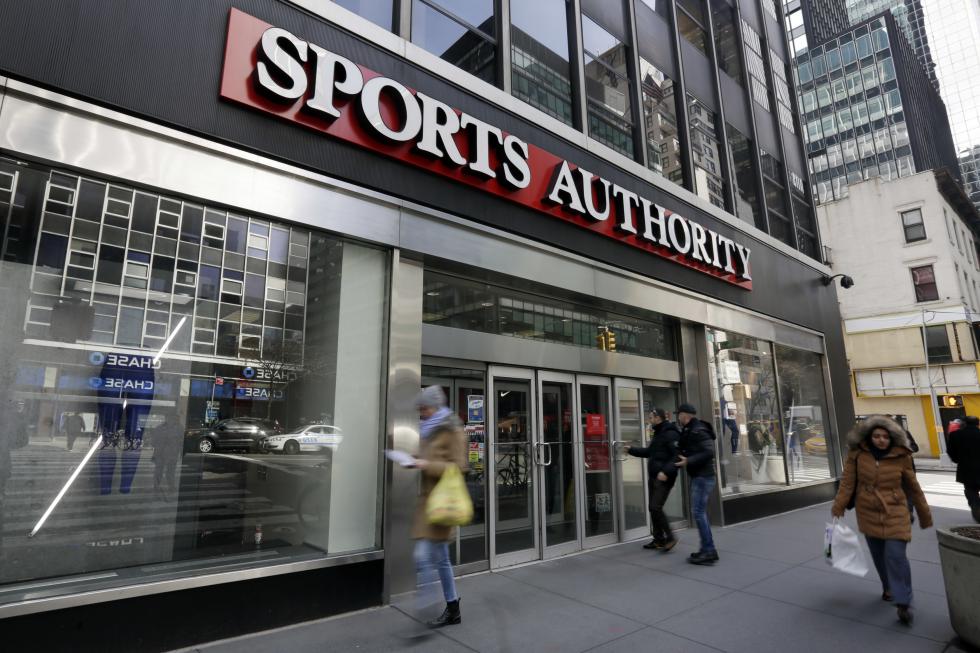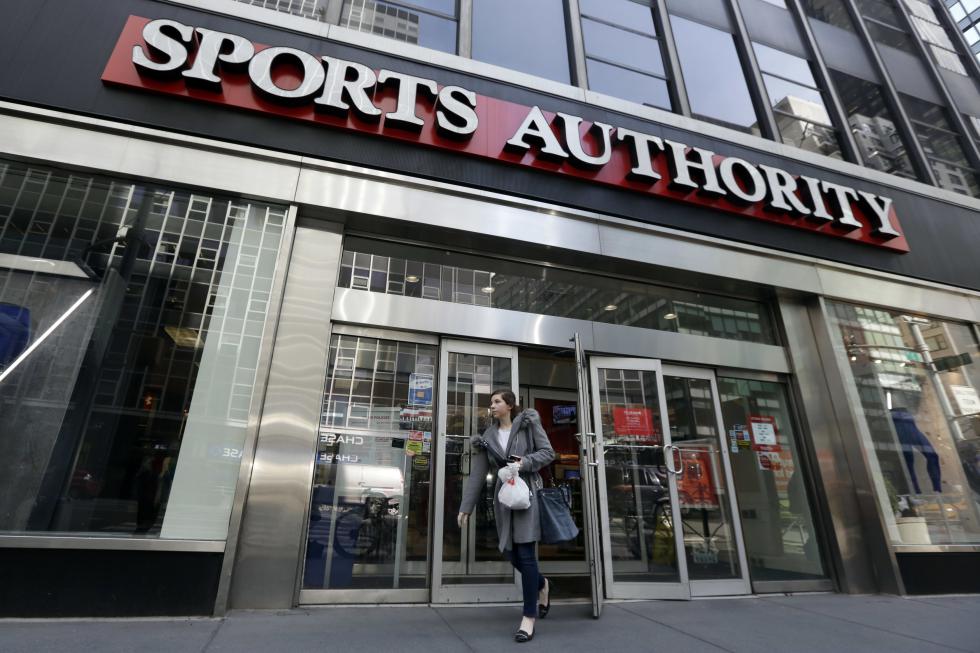 Fans coveting their favorite team's jersey with the personal touch of their name on the back are flocking online, likely not to the sports store at their local mall. Consumer habits are evolving.
That looks to be one of the developments behind the financial travails of retail chains like The Sports Authority Inc., which filed for Chapter 11 bankruptcy protection Wednesday and plans to close or sell about a third of its 463 stores.
The seemingly bottomless inventory online of team-branded apparel and equipment — contrasted with a limited supply in stores that have to be restocked — adds to the cheaper price advantage of the Internet, said Marc Ganis, president of Chicago-based consulting firm SportsCorp. And it can be easier to get team clothing personalized online.
Millennials, especially, are attuned to the point-and-click of Internet purchasing and also like to get personal stuff. And even heavy exercise equipment is finding an online audience.
"There's tremendous movement to online sales," Ganis said. "It has really impacted the big-box sports retailers."
Other companies in that category are Modell's and Dick's Sporting Goods. They're all under pressure from the Internet, Ganis said, but regional chains like Modell's, as opposed to national companies, have a better time of it. They can more easily put on promotions of home-team gear, for example.
Overall, the retail industry has struggled with the consumer move to online shopping, trying to find ways to lure customers to brick-and-mortar stores. Macy's Inc. has opened Macy's Backstage in order to go head-to-head with discount retailer T.J. Maxx.
J.C. Penney Co. is using store-label offerings to fight against pricing pressures from online rivals and recently launched a new campaign called "Get Your Penney's Worth," which offers certain store-label items for pennies.
Sports Authority, which is privately held and based in Englewood, Colo., said it intends to close or sell about 140 stores and two distribution centers, in Denver and Chicago. The company has 463 stores in 41 states and Puerto Rico. The store closings are expected to take up to three months.
Sports Authority stores will remain open and run on normal schedules during the Chapter 11 process. The company's website will continue to function, and the chain plans to honor warranties on items purchased at its stores or online.
"We are taking this action so that we can continue to adapt our business to meet the changing dynamics in the retail industry," CEO Michael Foss said in a written statement. The executive said the company needs fewer stores as consumers are increasingly shifting to online shopping.
In a letter to customers posted on the company's website, Foss said Sports Authority's long-term plan includes upgrading stores and improving its website. The company has received interest from third parties that may want to invest in or buy some or all of the business. Sports Authority plans to continue evaluating all of its options, he added.
Sports Authority said it expects to have sufficient liquidity during the Chapter 11 process when factoring in cash from operations and anticipated access to up to $595 million in debtor-in-possession financing.