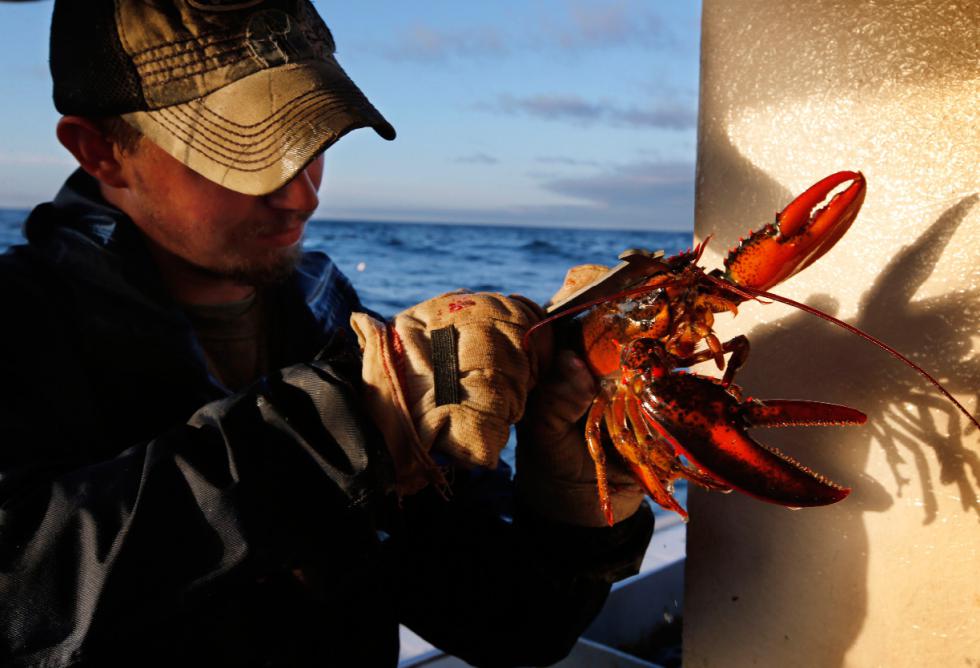 Portland, Maine — Maine's lifeblood commercial fishing industry once again broke records for the value of marine species at the dock in 2015, state officials said.
Fishermen in the state topped $631 million at the dock with their catch last year, surpassing the previous year's total by more than $33 million. Last year's total catch also broke previous records.
Lobsters constituted more than three-quarters of the total value at more than $495 million, a record for the state's signature item that also surpassed the previous year's record. Their value at the dock also climbed above $4 per pound for the first time since 2007, while prices to consumers held steady due in part due to a high total catch of more than 120 million pounds.
The overwhelming importance of lobster to the state's marine economy is a good motivator to diversify Maine's fishing industry, said Patrick Keliher, the commissioner of the state's Department of Marine Resources.
"It shows that we all must be working hard to build and sustain our commercial fisheries and to create more diverse opportunity, be it with traditional commercial fisheries or an expanding the role of aquaculture," Keliher said. "This work is critical to ensure we can adapt to changes in landings and value in future years."
Softshell clams, the second most valuable fishery in Maine, also set a state record at $22.5 million. The price of the clams climbed at the dock during a year when total catch fell by about 10 percent.
Other signs in the fisheries were not as positive. The catch of groundfish, a category that includes important food species such as cod, haddock and pollock, fell to a little less than 4.9 million pounds, a 32 percent drop from 2012. The fishery has struggled with low cod populations and strict catch quotas.
Maine's popular scallops dipped slightly in volume and value compared to 2014, but remained high above the levels of the mid-2000s, when the fishery collapsed.