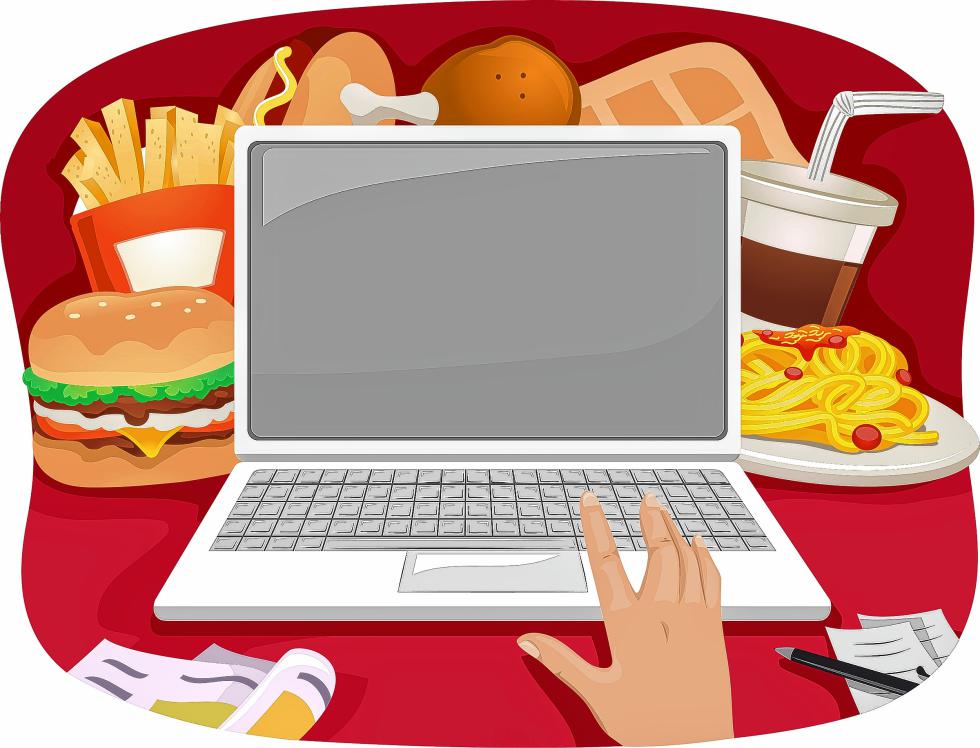 Los Angeles — For generations, delivery meant pizza or Chinese takeout.
Now the on-demand economy, having already upended the way people hail a ride or book a place to stay, is increasingly taking aim at what we put on our dining tables and expanding the menu in the process.
You can have spicy clam and chorizo pasta delivered by Munchery one day, a gourmet sandwich dropped off curbside by UberEats on another, or come home to a box of ingredients for chicken schnitzel from Blue Apron if you're in the mood to cook.
Though delivery is certainly not a new phenomenon, analysts say consumers have been empowered by the ease of ordering from an app and have grown accustomed to purchasing goods online.
"Consumers want the 'dining out' experience of quality food, but they're saving money and time by having food delivered to their homes," said Bonnie Riggs, restaurant industry analyst for research firm NPD. "There is the appeal of being in the comfort of their own homes and not having to deal with the hassle of the outside world."
Funding has poured into the space as hungry investors chase the high valuations that have characterized other on-demand stalwarts such as Uber and Airbnb.
On-demand food tech startups raised a record $5.7 billion globally last year, an increase of 152 percent from 2014, according to CB Insights.
That's generated concerns about overcrowding in the sector.
Many startups are merely doing the same thing and battling for the same customers. The competition has made it difficult to retain delivery drivers or secure the additional funding needed to properly expand.
"When we look at the environment in 2016, food delivery is an area where we expect consolidation and a more scrutinized funding environment," said Matthew Wong, researcher and data analyst at CB Insights who focuses on startup industries and global trends. "In this market especially, it looks like it'll be difficult to raise further rounds of funding."
If your business isn't already up and running and gaining traction, chances are it's already too late.
There's also the price factor. Many of these new services make sense for middle- to upper-middle-class urbanites, especially single people or couples. A working family of four, however, can't afford to spend $40 a night on a dinner on a regular basis.
"Food is such a big segment of consumer spending, and we're going to see companies emerge as big players here," Wong said. "Some companies in the space might lose, but the space as a whole won't."
Before downloading your food app, get to know the three main categories that make up the industry:
Restaurant Delivery
This is the obvious one. A company with consumer-facing software partners with local restaurants to take care of ordering and delivery. Restaurants get to serve more customers and they often don't have to bother with the hassle of hiring someone to drive across town.
One of the biggest players is GrubHub, a Chicago company that went public in 2014. (Like most tech stocks, its shares have tumbled since last year.) GrubHub connects customers to local restaurants, offering pickup and delivery via contracted couriers. The company transacts 227,100 orders a day for its 6.7 million active diners.
Smaller competitors include DoorDash, Postmates and Caviar.
Cook-It-Yourself Meal Kit Delivery
This takes the grocery store out of the equation for people who still love to cook. Fresh ingredients are delivered in a box with a recipe included.
New York-based Blue Apron offers two weekly plans: one for couples ($60), another for families ($70).
The goal is to supply customers with healthy ingredients and get them to plan ahead to reduce waste.
"Most people's best childhood memories are from family meals, and we hear every single week from customers who call and tell us this has changed their lives and saved their marriages," said Matt Salzberg, Blue Apron's chief executive. "Home cooking is an emotional thing for people. It's a family experience in a way that eating pizza on demand is not."
Blue Apron operates nationwide and delivers more than 5 million meals a month using a staff of 3,000.
"We're not an app where you press a button and some bicycle guy gets you food from a restaurant," Salzberg said. "We're really about the food system and the food supply chain in this country."
Other notable startups delivering meal kits include Plated and HelloFresh.
Prepared Food Delivery
The idea here is to provide a meal that could pass as something home-cooked. The startups have their own kitchens, whipping up meals prepared by in-house chefs.
Some stick with a limited menu, such as Sprig, a Bay Area startup that offers a few healthy items for lunch and for dinner through its mobile app; Sprig's founding executive chef used to be the executive chef at Google.
Others have gone with huge menus to satisfy a broad audience.
Startups in this space such as San Francisco-based Munchery focus on making these outsourced dinners more affordable. The company is also one of the few companies in the on-demand economy that make their drivers employees.
"We think about making food accessible not to the 1 percent, but to the 99 percent," said Caesar Chu, general manager for Munchery Los Angeles.
The startup recently started offering family dinners, an attempt to capture households with more than two occupants. A roast chicken dinner with Brussels sprouts and mashed potatoes, for example, costs $36 and is big enough to feed four adults.
Because Munchery meals take a fair bit of advance prep, meal deliveries typically have to be scheduled in advance, arriving at your doorstep moments before dinnertime, instead of ordered on a whim.
(EDITORS: STORY CAN END HERE)
Serving the LA market has given Chu perspective on the local palate. Turns out, most people aren't into the fancy stuff.
"Angelenos like their bright salads and very simple meals," Chu said. "They don't want to eat real 'cheffed up' food. They want the basic stuff you'd eat at home, your straight-up mashed potatoes and chicken, grain bowls, tuna bowls, things like that.
"We've tried stuff you'd get in a fine-dining restaurant and desserts like petits fours, and we found people just like chocolate chip cookies."