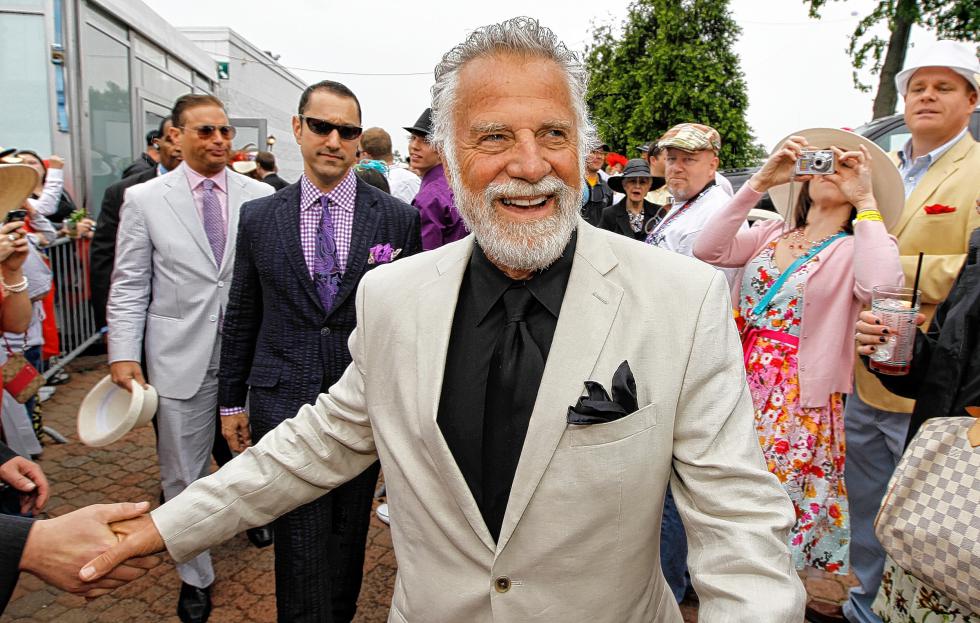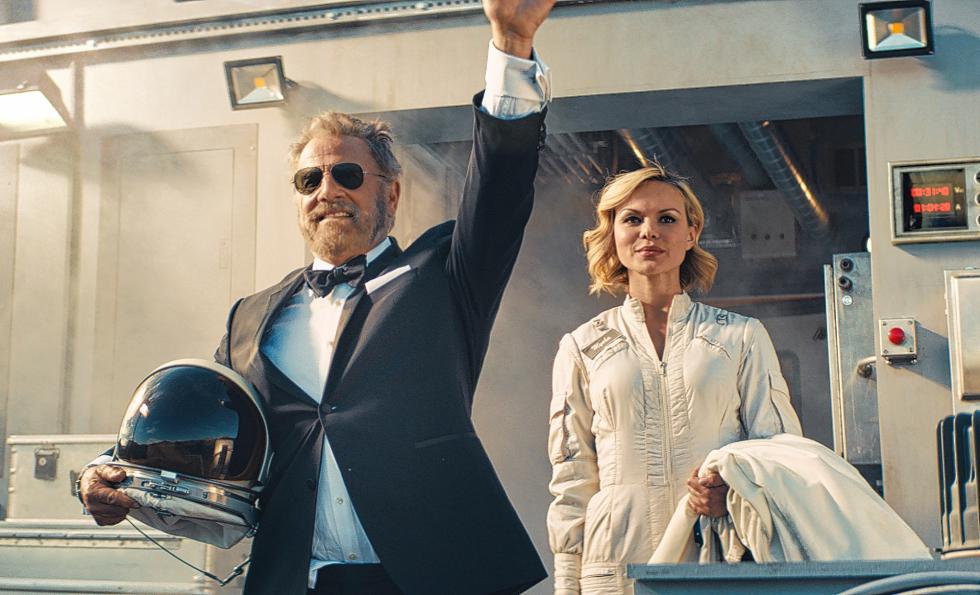 Can the second Most Interesting Man in the World really be as interesting as the first?
Dos Equis is sending the advertising character that sent its sales into the stratosphere over the last nine years on a rocket to Mars in its latest commercial, introduced last week.
It is billed as a one-way trip, which by definition will make the Most Interesting Man, played until now by Jonathan Goldsmith, no longer the most interesting man in this world.
The import beer brand says it isn't retiring the Most Interesting Man, however, just Goldsmith, a 77-year-old Manchester, Vt., resident.
"His only regret," says the unseen Will Lyman, who's also the voice of Frontline for PBS, "is not knowing what regret feels like."
The world will see if the label, acquired by Amsterdam-based Heineken in 2010, can escape that very feeling this fall when its introduction of another actor in the role dovetails with its new sponsorship of the College Football Playoff.
It's not that recasting can't work. There have been plenty of James Bonds, Bruce Waynes and Clark Kents over the years and more than one Alice Kramden and Darrin Stephens.
Even in advertising, there have been at least three different Juan Valdezes selling for the National Federation of Coffee Growers of Colombia, multiple Ty-D-Bol men, and the constant recasting of Col. Sanders in KFC commercials has been a running gag in recent months.
Who knows? Maybe it's time the Most Interesting Man in the World became the Most Interesting Person and a woman.
If the Most Interesting writing remains as wry and crisp as it has been for Goldsmith (i.e., "When in Rome, they do as he does"), that's half the fight. But it's only half.
What made the Most Interesting Man ads with Goldsmith so interesting — and, arguably, what made them so effective — is they ran completely counter to so many beer ads, which tend to play to youth by featuring youth, not graybeards.
In fact, the most hipsterlike thing about Goldsmith is that his beard predates beards becoming de rigueur. Yet his seasoned maturity almost cost him the gig.
Channeling the late Fernando Lamas in the audition, New York-born Goldsmith aced the cattle-call audition. But casting director Joe Blake called Goldsmith's agent, Barbara Buky, to tell her that as good as Goldsmith was, Dos Equis was going in a younger direction.
Buky's response may have changed the course of what would become one of the best ad campaigns of all time, changing the trajectory of Dos Equis sales, sowing the seeds of an Internet meme and giving journeyman actor Goldsmith the role of a lifetime. It even may have had a role in changing her own name (which became Barbara Goldsmith when she and Jonathan married, a few years later).
"In her infinite wisdom, she took a long pause and she said, 'Joe, how can the most interesting man in the world be young?' " Jonathan Goldsmith would tell NPR in 2015. "He said, 'I'll get back to you.' "
He did indeed. To quote one of the Most Interesting spots, "If opportunity knocks and he's not home, opportunity waits."
Not that my 12-year-old son is ready to buy beers, but he and his friends go around mimicking the Most Interesting ads. They're that good.
The Most Interesting Man's words practically have carried weight that would break a less interesting man's jaw. If he mispronounced my name, I'd feel compelled to change it. Wouldn't you?
Dos Equis sales more than doubled in the first five years of the campaign and are growing still, with Ad Age reporting the brand's 10 percent improvement in the year ending in mid-January. That 52-week figure, however, was dwarfed by increases for rival Corona and Modelo Especial of more than 14 percent and 25 percent, respectively.
Ratcheting up the pressure, USA Today said Heineken is counting on Dos Equis to drive 25 percent of its future growth.
Dos Equis isn't dropping its agency, Havas Worldwide New York, which was Euro RSCG when it launched the campaign, and Ad Age reported the recasting had nothing to do with recent news of a legal battle between Goldsmith and a management agency.
It's worth noting the veteran character actor was plenty interesting on his own, with stories recounted in The New Yorker and elsewhere of how he used to intercept Warren Beatty's dates, rescued a stranded climber on Mt. Whitney, saved a drowning girl in the Pacific, lived for years on a boat.
There were dozens of roles, from Perry Mason to Gunsmoke to Charlie's Angels to Dallas to John Wayne's final film, 1976's The Shootist, in which he played a would-be assassin of Wayne that Wayne picked off first.
But Goldsmith didn't become truly recognizable until his 60s when, in 30-second and one-minute bits, his only speaking line was to concede he didn't always drink beer, had a preference when he did and urged us to stay thirsty.
Long live the Most Interesting Man in the World. "In a past life," as one ad noted, "he was himself."