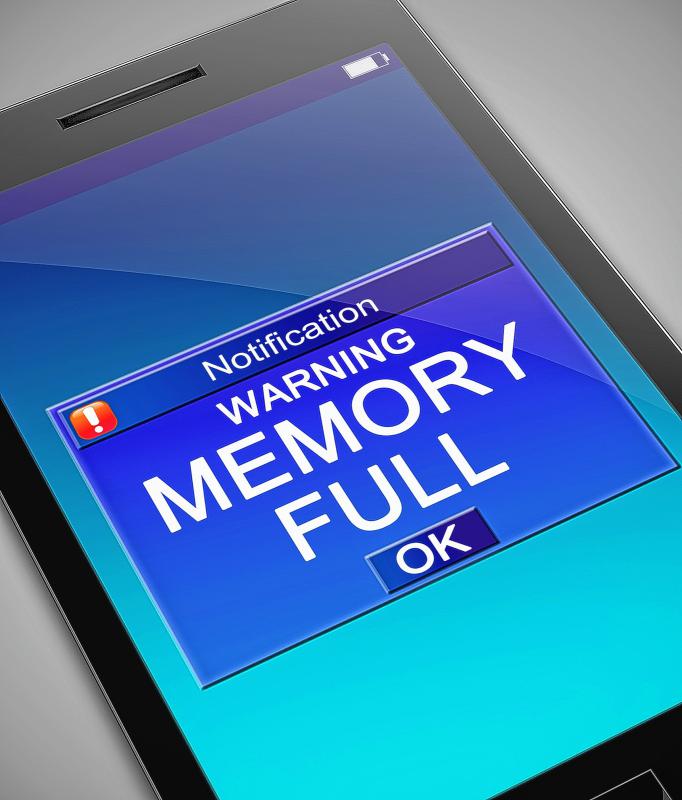 San Jose, Calif. — Don't go breaking my heart, Facebook.
It's a sentiment shared by people like 48-year-old San Jose resident Beth Burkley, who gets caught off guard when she sees reminders of her ex pop up on social media.
"I have a couple of ex boyfriends that I'm still friends with on Facebook. We keep in touch," she said.
"Then there are others who I hope if I ever run into them again, it's (with) the front end of my car," she quipped.
Now Facebook and other social sites are trying to come up with new tools so users have more control over the old photos and posts they see.
Not every trip down memory lane is a sweet one, and Facebook has been digging up the past more often lately. In 2015, it released a new feature called On This Day that shows users photos and posts from years past. The tech firm also strings together old images in collages for a Year in Review or in videos to celebrate other occasions. Apps such as Timehop or Memoir jog memories by displaying pictures of posts from a certain day. Even music streaming service Spotify gives users a way to look back on the songs they listened to in the last year.
"We don't really organize our digital stuff particularly well, and so a lot of it is in rather unexpected places. It might not be a Facebook post or status update you might encounter, it could be music and photos in a different place," said Steve Whittaker, a University of California at Santa Cruz psychology professor who has studied how people dispose of their digital possessions — or fail to dispose of them — after a breakup.
Sharing old photos isn't new. People often post photos from their past, mainly from their childhood, every week on Throwback Thursday. But social media companies are also plumbing the past and offering photos or posts they think their users want to see.
That makes online nostalgia tougher for users to control. With Facebook's plans to make social media more immersive through virtual reality, avoiding tough emotions for its 1.6 billion users could become even trickier down the road.
In November, the Menlo Park tech firm said it was testing a new tool that allows users to see fewer posts and photos of their exes without having to unfriend or block them.
There are also ways to filter out people and dates from Facebook's On This Day feature. Google has a tool on its photo app so people can hide images they don't want to see. Apps such as Timehop have shown users a notice about using the service on Valentine's Day, warning "Danger: exes and feels."
"From reminding you of great memories and helping you navigate a breakup to helping find loved ones in times of crisis — Facebook is providing resources that help people control their overall experience on Facebook, particularly during difficult points in their lives," the company said in a statement. "For many people, the end of a romantic relationship can be one of those times. We hope this will provide some helpful options for people who may be looking to change how they interact with their former partners."
Bradley Harrell remembers posting a photo of a girlfriend wearing his fedora on the social media site. When they broke up, the Arizona financial consultant and musician couldn't physically toss the digital image in a cardboard box, but he didn't want to press the delete button either. Years later, Facebook reminded him of the same photo shared on that day and emotions came flooding back.
"I've had some great relationships, but that one was a little rocky. I typically stay in contact with most of my exes because in all reality, I started caring about them for a reason. We just more or less did not see eye to eye on certain opinions," Harrell said. "When I saw that post, it was one of the not so great ones."
The 29-year-old doesn't filter out or delete photos on Facebook after a breakup. Even though seeing remnants of the past reminds him of the good and bad, it also helps him to reflect on relationship issues such as selfishness.
"Initially, it kind of bugged me at first, but with me being a positive thinker, I more or less thought about what I got out of it more than anything else," he said. "Some of it makes me realize how big of a kid I was at one point."
Like grief or separation, Whittaker found that people deal with breakups on social media in different ways. Some try to delete all traces of their ex or reminders of their past relationships. Others keep the digital possessions, wallow and continue to monitor or "Facebook stalk" their ex. Another group of people retained the photos and posts, but only looked at the material when they felt ready.
"We know that people are different in the ways they deal with separation and grief. What I think is not known is what the optimal strategy is, and there's some interesting work that suggests that after a while, it's a good idea to engage with an upsetting experience rather than denying or repressing it. That's something that we've been interested in exploring in our own research," he said.
Burkley doesn't want to see memories pop up on social media. Breakups in the digital age are so public that she's more cautious about sharing details about her romantic relationships on Facebook.
"It's like a dead cat or seeing something about my mother who passed away five years ago," she said. "I don't need to see that in my Facebook feed."
She's never discarded jewelry and jokes to her friends that her leather jacket is a parting gift from an ex.
But reminiscing with old photos? Forget about it.
Digital Breakup Tools
Facebook is testing a new tool that allows users to see fewer pictures and posts of their ex without unfriending or blocking them, after they change their relationship status. It also allows people to limit photos or status updates an ex sees. You can also filter an ex or a specific day out of any On This Day story by going to Facebook.com/onthisday, clicking Preferences and adding them to your filters. People can also unfollow, block or unfriend exes.
On Google Photos, if you don't want to see a certain person's face on your search page, you can remove it by opening the app, touching the search icon in the bottom right, touch the options icon at the top right that says Hide & show people, touch the people you want to hide and then hit done. It will also remove them from the Rediscover this day cards that appear and remind users of memories from a day in the past.