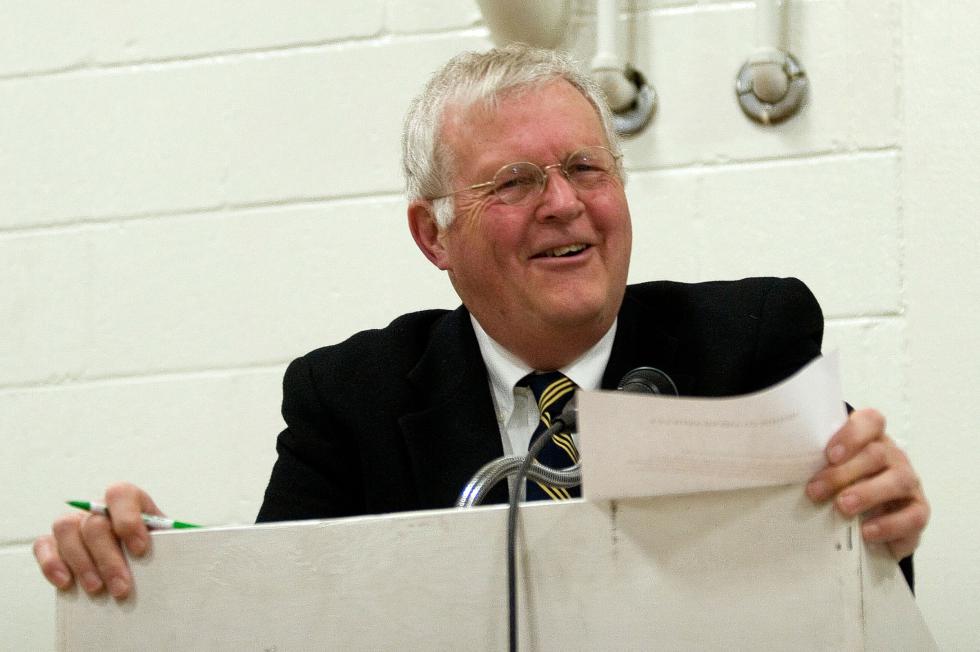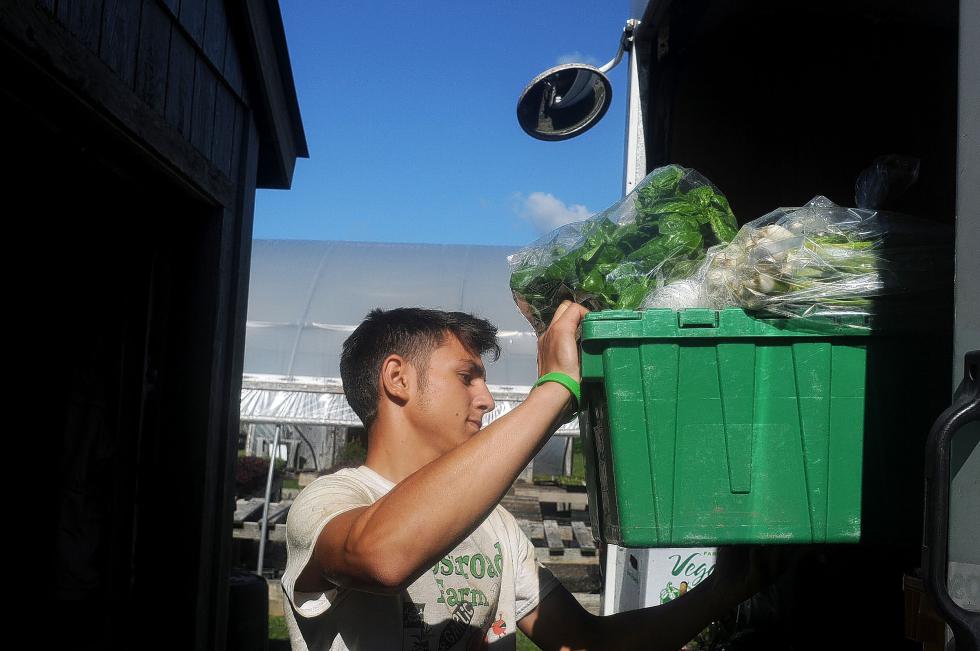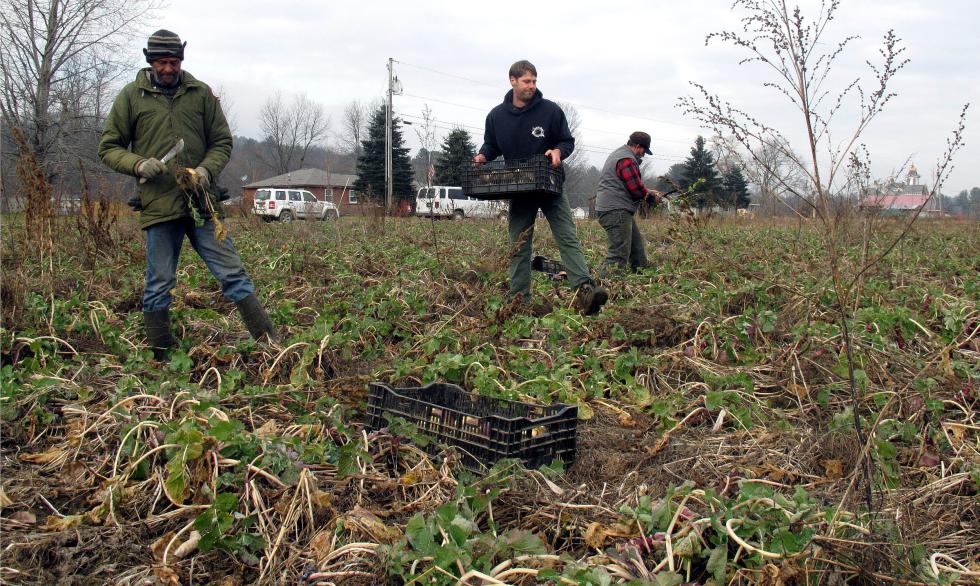 It's an axiom of agriculture as old as the hills: 50 percent of farming is producing the commodity, the other 50 percent is marketing the product at a price that makes enough money to sustain the farm enterprise.
While the issues of contemporary production agriculture tend to get most of the media and political attention — think water-quality regulations, animal welfare, pesticide hazards — there's a vast parallel universe of programs, initiatives and, yes, politics in the promotion and marketing of agricultural products in the United States.
And Vermont and New Hampshire are very much in the mix, with a complicated mosaic of public and private activities intended to boost consumer demand and spur profitable sales of everything from bulk milk to Christmas trees to farmstead wine. Some have been around a long time, while others are of recent origin, many of which reflect surprising levels of creativity and energy.
Direct state taxpayer-funded support for agricultural marketing this year stands at $80,000 in New Hampshire and $30,000 in Vermont. New Hampshire's Department of Agriculture, Markets and Food also ties in with the state's Office of Tourism to add agriculturally related events and activities to the array of attractions presented to potential visitors to the state, and Vermont has similar strategies designed to tap the tourist dollar.
Each state's agriculture department receives federal funds in the range of $300,000 annually under the Specialty Crop Block Grant program from the U.S. Department of Agriculture. These funds support both production research and market development projects, and came about in the 2002 federal Farm Bill as a consequence of a political deal. Up to that point the so-called "program crops," such as corn, soy, wheat and oil seeds, got virtually all of the federal government's subsidy largess in the form of direct payments to producers.
All the rest of U.S. agricultural products — fruits, vegetables, livestock and many others — got virtually nothing in the way of subsidies from Washington. Because much of the agriculture that was left off the program crop gravy train was concentrated on the east and west coasts, lawmakers from those states demanded and finally got an appropriation to help what came to be called "specialty crops" although the powerful program crop lobbies would continue to get the bigger piece of federal payments in subsequent farm bills.
Federal money for agricultural marketing also flows to New Hampshire and Vermont under a program administered by the USDA Foreign Agricultural Service to boost exports of food crops. A primary use of these funds is for state exhibits at major food shows attended by buyers from overseas supermarket, food service and wholesale grocery organizations.
Commodity producers and food processors scaled large enough to serve foreign customers pitch their wares to hordes of international buyers in such venues as Chicago, New York and San Francisco as well as in Canada, Europe and Asia.
Vermont puts emphasis on participation in food shows north of the border where there's already a pattern of good trade relationships between the U.S. and Canada in bulk commodities and processed foods. In both states, however, there's realization that "domestic export" efforts — selling in southern New England and down the Atlantic seaboard — have greater potential payoffs. As the "buy local" movement matures here in upcountry New England, the better prospects for expanding markets for fruits, vegetables and other farm products lie to the south.
Three expressions of that belief are instructive.
First is the stall run by Harlow Farms, of Westminster, Vt., in the sparkling new Boston Public Market, which features a variety of Vermont farm products anchored by Harlow's own organic produce. This new facility opened last summer and it's already become one of Boston's major attractions, both for local shoppers and for tourists, building awareness of the Vermont brand among a vast urban constituency.
Jasper Hill Farms, of Greensboro, Vt., has developed a whole new marketing system for selling artisan cheese. Beginning with their own small milking herd and a tiny cheese plant, Anthony and Mateo Kehler eventually built a cheese-aging complex drilled into a granite hillside and now handle the aging and marketing of their own line of fancy cheeses plus products of a select few other cheesemakers in Vermont and New Hampshire. Their markets for these high-end products have been developed in New York City and other metropolitan areas to the south.
And Pleasant View Gardens, operators of two enormous greenhouse complexes in Loudon and Pembroke, N.H., producing floral and foliar products for the Northeastern market, has recently moved into growing of salad greens for the regional supermarket and food service trade. They've just begun production in a 50,000-square-foot high-tech greenhouse in Epsom, N.H., have permits in hand that will allow them to develop up to 600,000 square feet of total growing capacity and are taking full advantage of the cheap energy afforded by a natural gas pipeline that runs past the front door.
As one of the Pleasant View principals told me, prices for salad greens coming into the Northeast from California have a lot of money for diesel fuel to get them here built into the retail price, so nearby production should have an advantage in the marketplace.
Farmers producing milk, beef, pork and Christmas trees fall under federal laws that compel them to support promotion of their crops. In New Hampshire and Vermont, the mandatory dairy promotion program is by far the largest of all — indeed it is the largest slug of money dedicated to enhancing product sales of any crop produced in the two states.
Dairy farmers have 15 cents deducted from their milk checks for every 100 pounds of product they send to market, which adds up to serious money. This year it will generate close to $4.5 million coming out of Vermont farms, and about $500,000 in New Hampshire. The first five cents of this "checkoff" program goes to the national dairy promotion organization, the one that developed such things as the ubiquitous "Got Milk?" slogan and the celebrity Milk Mustache advertisements.
The remaining 10 cents goes to regional and state-level promotion organizations that spend the money on all manner of activities, from media ads to sponsorships of concerts to ice cream socials at community festivals. The New Hampshire dairy promotion organization has generated a winter "macaroni and cheese bakeoff" event that attracts 800 paying guests and lots of free media for dairy products.
Every cow, bull or steer leaving a Vermont or New Hampshire farm for slaughter is assessed $2, calves $1, under the national beef checkoff program, and the money generated flows into a national consortium that spends it on advertising such as the "Beef. It's What's for Dinner" campaign, market research and related activities.
Lately the national beef promotion program has been beset by political wrangling, with critics claiming its administration has too many big salaries and that it has ventured into forbidden territory with lobbying in Washington and by having close ties to the major meat packers.
The pork producers have a somewhat similar checkoff system, which collects 40 cents per $100 of value of hogs sold to market, with the money going to promote pork consumption through such vehicles as the "Pork. The Other White Meat" advertising program.
And this year will be the first for Christmas tree growers to contribute 15 cents per harvested tree to a national promotion board; it applies to production exceeding 500 trees per year and will apply to imported trees as well.
Various other commodities are promoted without any significant support from state or federal governments or mandatory producer assessments. Organizations of growers of vegetables, berries, tree fruit, sheep, goats, honey and maple exist in both New Hampshire and Vermont and function with varying degrees of intensity. Some focus more on the production side with educational programs, often on farms in conjunction with university Cooperative Extension specialists, while others blend education and marketing. Maple producer associations in both states run educational seminars and discussion sessions and also promote their products with such events as the March Maple Weekend.
Marketing fads come and go, organizations aiming to boost farm commodity sales rise and fall, successes and failures abound. Nothing can compare in New Hampshire and Vermont agriculture with the achievements of the Cabot Cooperative Creamery in building its brand, expanding its market footprint and rolling up sales gains year after year, all accomplished with low budgets and lots of clever marketing strategy. Cabot for generations was a sleepy little farmer cooperative tucked away in the hills northeast of Montpelier with a cheddar cheese product that had a loyal following around New England.
But in the late 1980s and into the 1990s it began to grow its sales, largely with skillful use of "guerrilla marketing" tactics — grabbing free media attention anywhere it could, popping up in Florida supermarkets where New England snowbirds abound, using its farmer owners as props to sell itself as wholesome and authentic. A marketing genius named Roberta McDonald steered the drive, and when Cabot merged into the larger Agri-Mark dairy farmer cooperative in 1993, it started to really take off.
Today Cabot is one of the top cheese brands in the eastern United States, and it commands a price premium in the marketplace owing to its reputation for quality, and to its perception as a true New England brand.