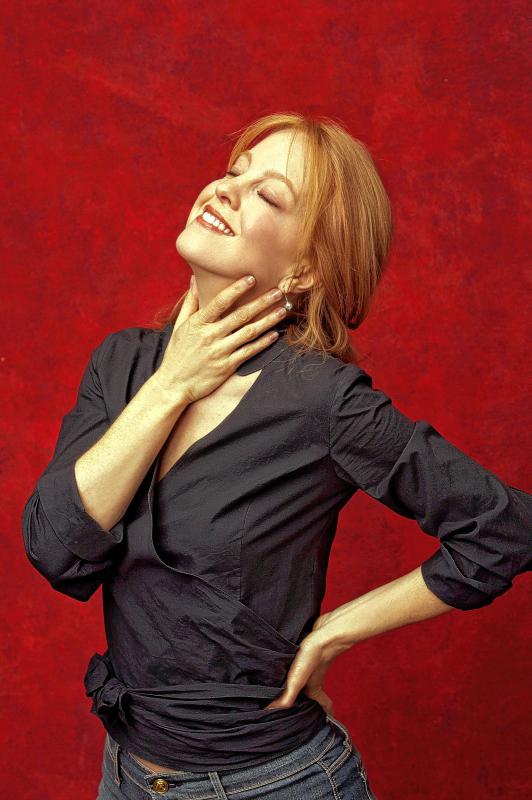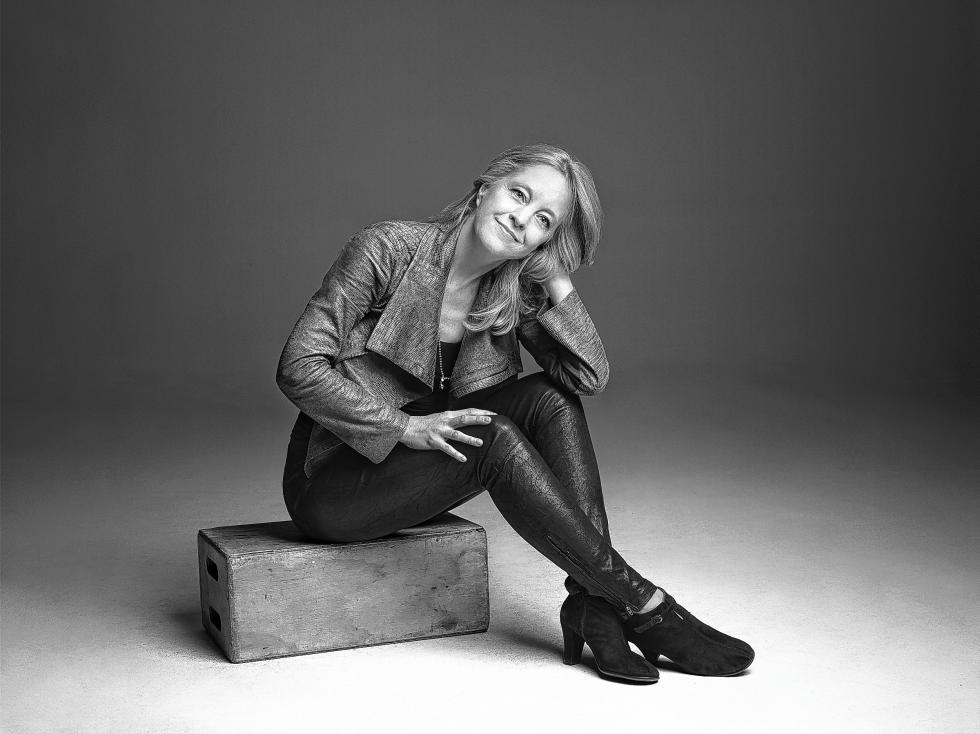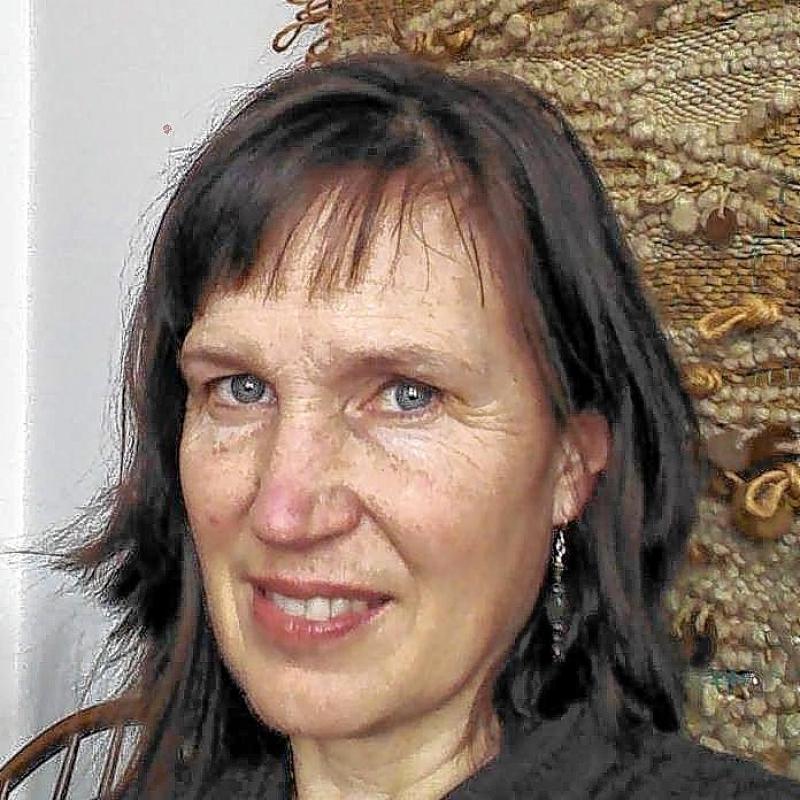 When Maria Schneider was in graduate school in the 1980s, she was mildly interested in her required music-business courses, but her focus was the music itself.
Little did she suspect that, decades later, along with having risen to the top of her profession as a big-band jazz composer and conductor, with five Grammy awards and high-profile commissions throughout the world, she also would emerge as a leading figure in debates about the business of music in the Digital Age.
Blazing a trail in the world of "crowd-funding," testifying before Congress in 2014 about digital piracy, speaking out about the inequity of legal streaming, co-founding a new advocacy organization for music-makers — Schneider, 55, has amassed enough business smarts for a bookcase full of MBAs, along with her many Grammys, DownBeat magazine and Jazz Journalists Association awards. (Schneider will perform — and also participate in a panel discussion on "Digital Rights and the Artist " — when she visits Hanover later this month. See page 10 for details. )
Schneider's awakening to the liabilities and possibilities of the Digital Age began in 2003 after she released her fourth album through a conventional record company. She was in debt. What the company paid her for the recording didn't come close to covering the cost of a big band of top musicians playing complex arrangements. And CD sales to the passionate but small jazz audience were not going to make up the difference.
Meanwhile, illegal file-sharing was starting to erode record companies' profits, prompting a friend of Schneider's, Brian Camelio, to conceive ArtistShare, which would let fans invest in a project in exchange for being included in some way in the creative process. No longer would the CD — that easily replicated end product — be the only income stream. Founded well before Kickstarter and Indiegogo, it was a novel business model.
Schneider signed on, and her 2004 album Concert in the Garden became ArtistShare's first musical project as well as the first album to win a Grammy with Internet-only sales. She would go on to produce three more albums through ArtistShare and also buy rights to her older albums and sell them through her website — along with scores and Music Minus One renditions of her compositions (usually a complete performance of a piece, minus the soloist) that are used by musicians the world over.
"It was working really well and I thought, 'Wow, this Digital Age is the best times ever.' But I kept wondering — I knew something was going to happen, that the big record companies were going to find some way to capitalize on the Internet. It took them a while because they were thinking so 'old school.' A lot of record companies went belly up and a lot of people got laid off, and everyone was bemoaning the industry while I was saying, 'Hey, it's never been better.' "
What happened was the legal streaming services such as Spotify. Emerging in 2007 and 2008, Spotify was touted as a fix to digital piracy, but it's not better for the music makers, Schneider said. The "big three" record companies — Sony, Universal and Warner — received a share of Spotify in exchange for making their catalogues available, but only a tiny fraction of Spotify's earnings go back to the artists who make the music. Although Schneider's music is not on Spotify, this inequity bothers her.
"Here's what burns my butt about it," Schneider said. "People say streaming is here to stay, we have to find a way to make this work. So they look at what the biggest streaming company is bringing in and they try to figure out some little royalty rate. Well, when you buy a pair of jeans at Bloomingdale's, the price Bloomingdale's pays to the manufacturer of those jeans isn't based on Bloomingdale's profit or loss; it's based on what the maker says the jeans cost to make. It's the same with music. My music has a price it cost to make it, and if you want my music, you should have to come to me to know what the price is. I shouldn't have to be paid based on your lousy business model."
Further, she and all artists struggle with all the illegal uses of their work, especially through YouTube.
Created in 2005 and acquired by Google in 2006, YouTube benefits from a "safe harbor" provision of the Digital Millennium Copyright Act, which protects it from prosecution for users' illegal uploads.
"I remember when YouTube first came out," Schneider recalled. "I immediately asked the question, 'How do people have the rights to put up all these videos with all this music? This is copyright infringement.' People love the free content so much, they look the other way."
YouTube's procedures make it easy for people to upload copyright-protected content and hard for artists to get that content taken down. "You take it down and someone else puts it up. It's impossible to keep up with it. My music is being stolen everywhere," she said.
Owners of lots of content, like the "big three" companies, can have their content digitally "fingerprinted" so that it can't be uploaded to Google platforms without their consent. That option isn't available to smaller entities such as herself, Schneider said.
Schneider made headlines in 2014 when she testified before the House Judiciary Committee on the need to change the Digital Millennium Copyright Act. It felt like talking to a brick wall, she said. "The whole row behind me, each seat had 'Google' on it. The Google lobby is massive in Washington. How can artists get heard?"
That frustration prompted her to join colleagues in founding MusicAnswers.org, a widespread campaign on behalf of composers, songwriters, musicians and record producers to educate the public about issues that undermine music and to lobby Congress for reforms.
"When I was in school, I sort of enjoyed my music business courses, but I never thought that stuff would really apply to me. I think that part of the problem is no musician thinks their music is ever going to be worth that much. No one starts because of the money. We start because we have this passion for music," she said. "We also have this built-in sense of pride around thinking, no matter what, we would always do our music. As a result, there's a feeling somewhere deep down inside that true art doesn't pay, and that which does pay somehow sells out. That's the fallacy I'm trying to get rid of. That head space keeps us from being our own advocates, keeps us from saying, 'Hell, we deserve more.'
"My music is a business. There's a huge investment of time and money, of value, hard value. I deserve to be paid for this if people are listening to it. I don't deserve a handout, but if people are listening, I deserve to be able to set my price and ask that people pay it to listen. I certainly don't have to accept that my music should be free because we live in a society that has been taught by a selfish, greedy 'Big Data' culture that we're to be used."
SAVE THE DATE: Maria Schneider will participate in a free panel discussion on "Digital Rights and the Artist" at 4:30 p.m., April 18, at the DEN Innovation Center, 4 Currier Place, Hanover. At 7 p.m., April 19, she will lead the Maria Schneider Orchestra in a performance of her original music at the Hopkins Center for the Arts, 4 E. Wheelock St., Hanover. For tickets: 603-646-2422 or visit hop.dartmouth.edu.