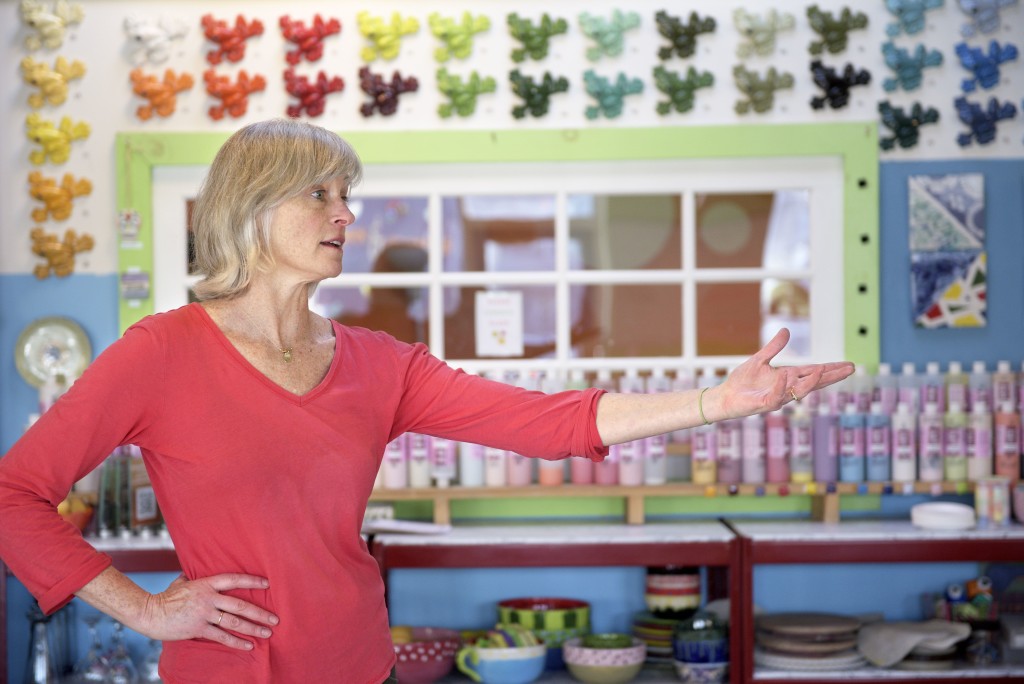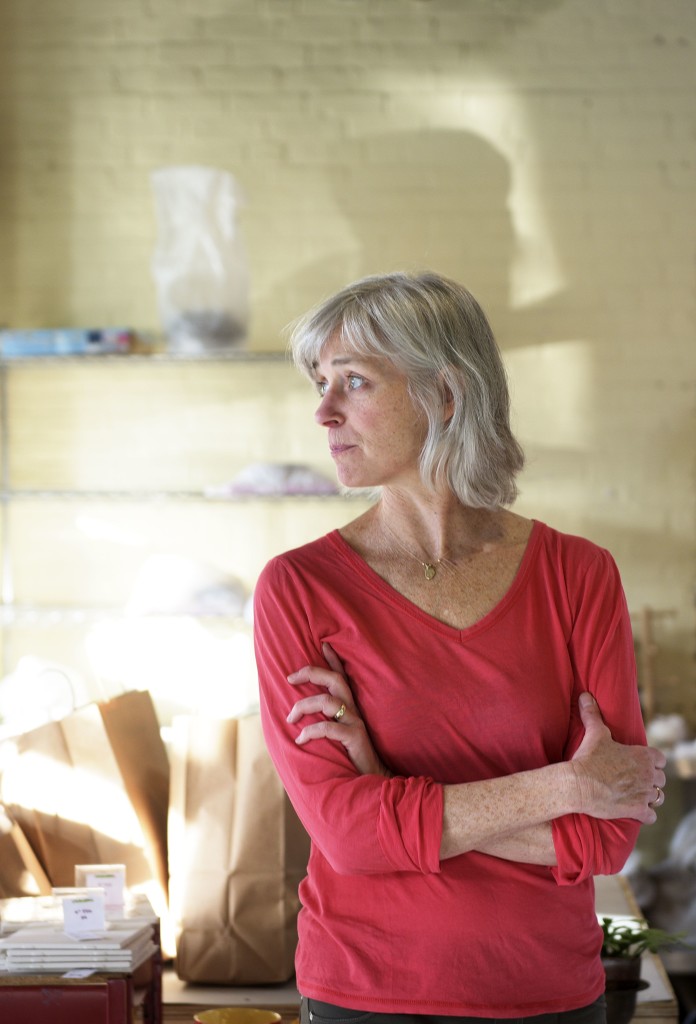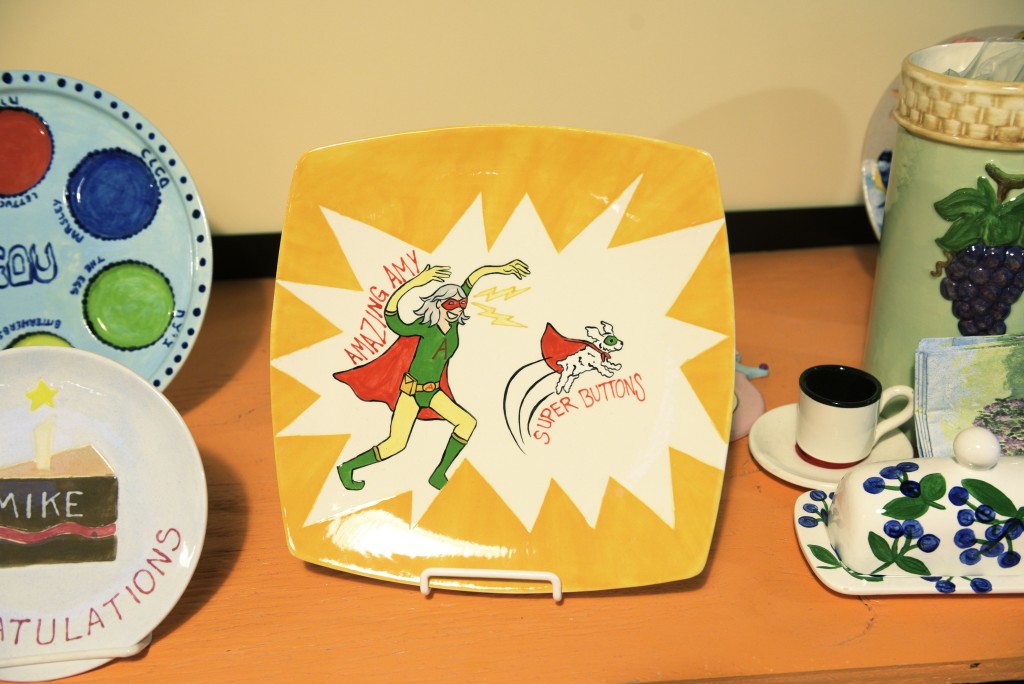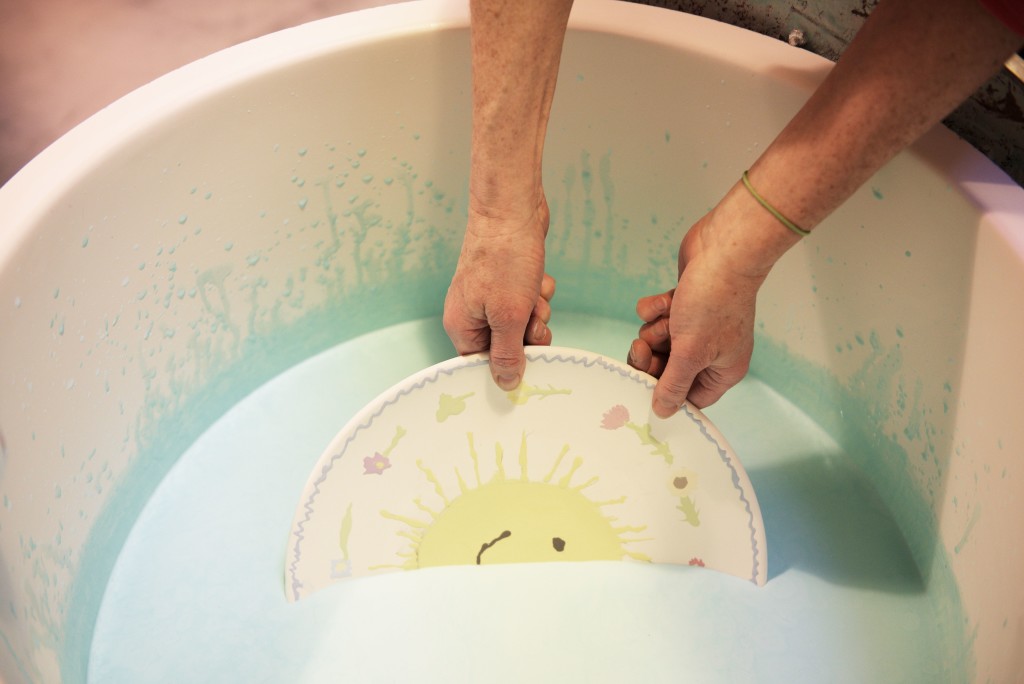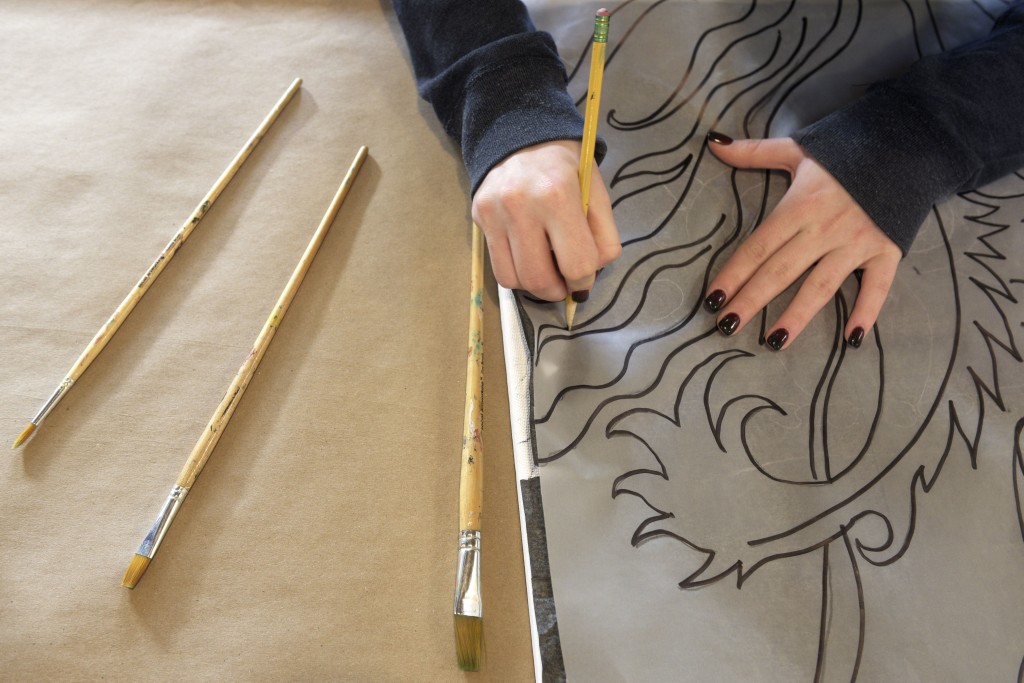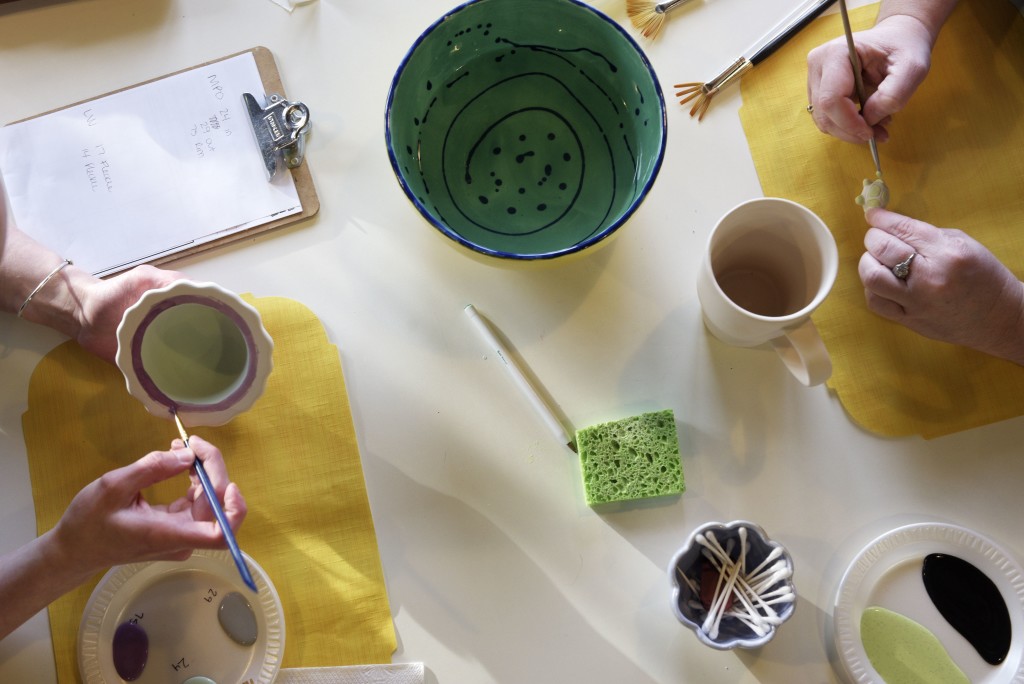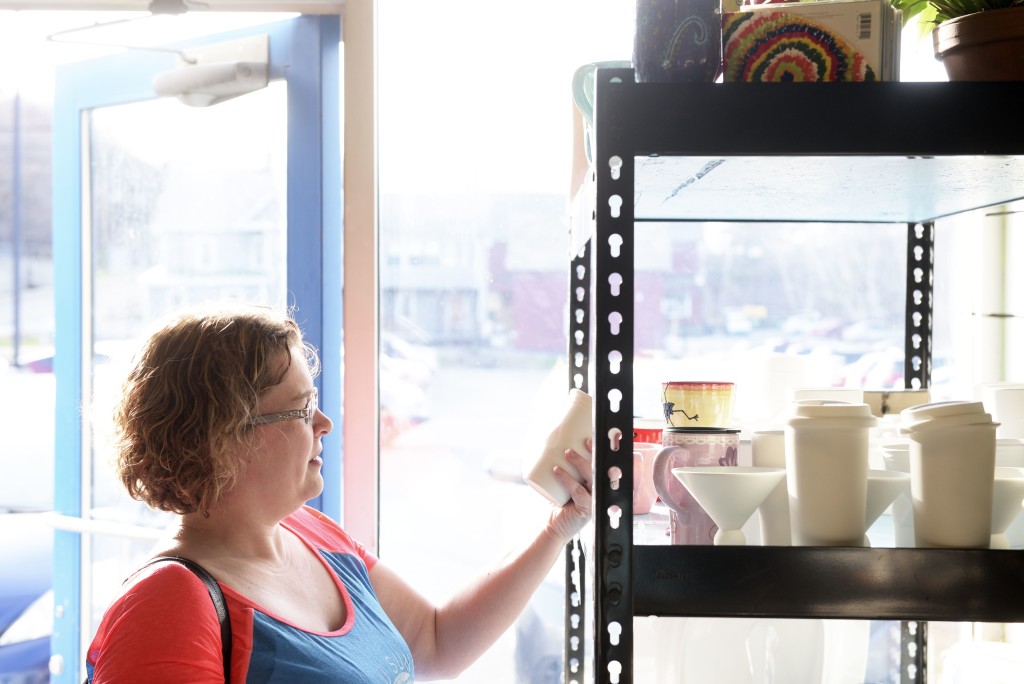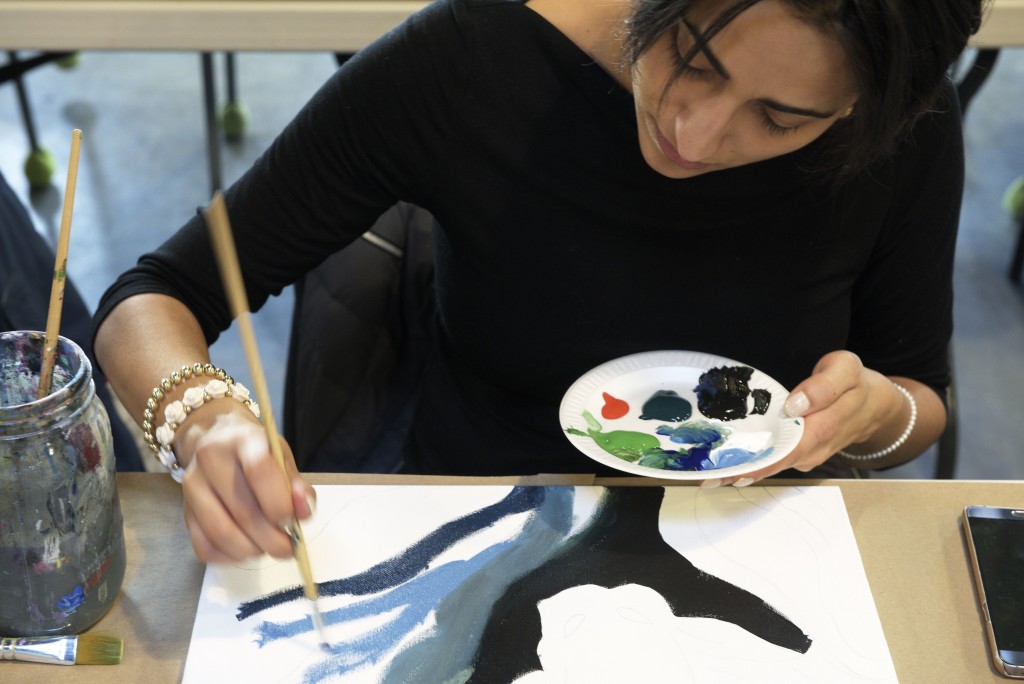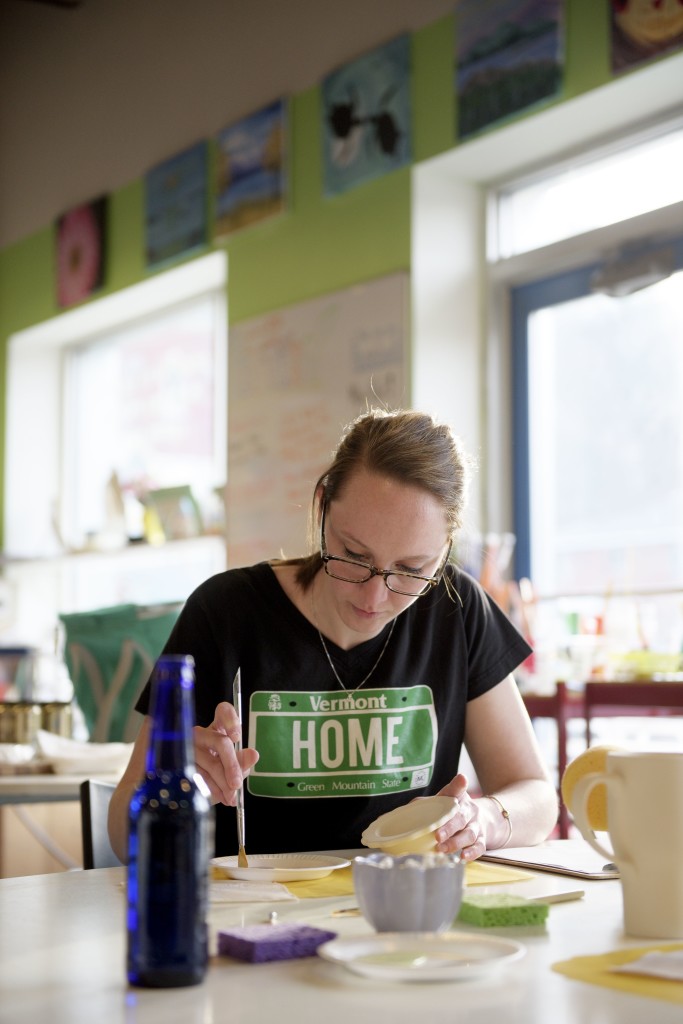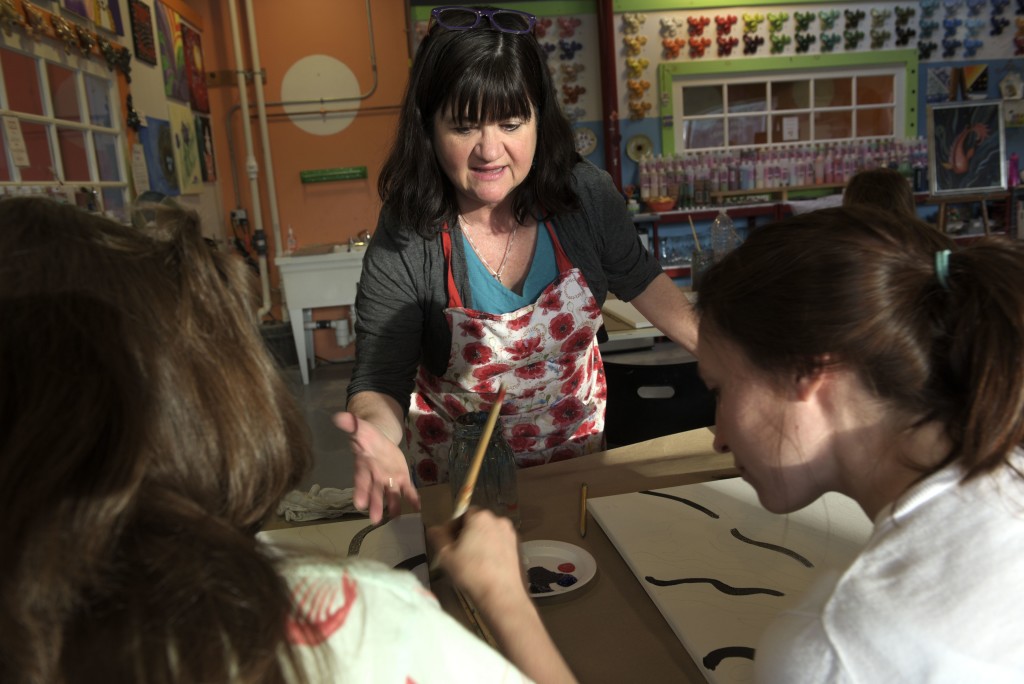 When the owner of an art studio approaches a blank canvas, brush in hand, expectations run high. But Amy Robb harbored no hope of a masterpiece as she put brush to canvas in a recent Sip and Paint class at her Tip Top Pottery studio in  White River Junction.
"I'm no artist," the 51-year-old Robb said. "I'm an entrepreneur."
Perhaps, but there is something inspired, artistic even, in her entrepreneurial instincts.
Lacking any artistic inclination, let alone business experience, Robb in 2005 opened a sole proprietorship art studio.
A number of factors contributed to her improbable decision. She was a single mother seeking personal and professional independence after a string of unfulfilling jobs. She was following advice from a fellow state legislator, while challenging advice from her father.
And she was acting out of a fearlessness that defines her.
Robb purchased a comprehensive studio starter kit that, much in the way paint-your-own-pottery studios make art accessible to inexperienced artists, made studio ownership accessible to her as an inexperienced entrepreneur. She has made it work, with help from White River Junction's thriving creative economy.
For those inspired by the artwork displayed outside the Tip Top Building's private studios or at nearby artistic retail shops, "Tip Top Pottery offers a chance for people to get started on something creative immediately," said Matt Bucy, owner of the 45,000-square-foot Tip Top Building in which the studio is located. "And it seems to be working. There are always people in there."
But Robb's success as a business owner has hardly been a paint-by-numbers affair. The Tip Top Pottery now thriving in and contributing to the revival of downtown White River Junction is much more than the starter kit she bought — it's an enterprise that reflects Robb's business sense, her knack for collaboration, her eye for taking the studio in new directions and, in some ways, her commitment to social justice.
How much longer she'll continue to operate Tip Top Pottery is uncertain. Had it not been for the Great Recession, Robb, who is eager to pursue new ventures, would have sold the studio years ago.
"I'm a starter, not a maintainer," she said.
She may be right.
Robb has not merely maintained Tip Top Pottery over the past decade; she's grown it with attention to community interests and her own entrepreneurial instincts.
"It's a very well-run small business," said Lebanon resident Kim Kantor, who has been taking her three daughters to Tip Top Pottery's camps and classes for more than five years. "Amy is always open to new ideas from parents and kids. She has the liberty to change things on a whim and has no problem doing so."
Robb's arrival in the Upper Valley was due in part to her gutsy whimsicality.
In 1983, at age 18, Robb found herself in Zermatt, Switzerland, at one of Europe's highest ski resorts.
She had never skied before. Nevertheless, she inched her skis to the edge and improvised her way down 7,000 vertical feet. She now recalls that first descent with a snort. "I'm fearless like that," she said.
A few years later, fresh out of college, Robb moved to Killington, Vt., from her hometown of Concord, Mass., to teach skiing. While there, Robb began to race bicycles at the Claremont Speedway, where she met her first husband. Later, in 1997, when she was a young mother living in Claremont and concerned about the shortage of public play spaces for children, Robb established Friends of Claremont Playspace Inc. Her activism gained the notice of leaders in New Hampshire's Democratic Party, who urged Robb to run for a vacated House seat in a special election. In an upset against a well-known businessman, Robb won the one-year term and went on to win two full terms. It was during her short legislative career that Robb and her husband divorced.
"Things shifted. I had to figure out how to support myself," Robb remembers. "I tried my hand at a couple things, but nothing was sticking, nothing was really right for me."
Years earlier, Robb had enjoyed an afternoon at a paint-your-own-pottery studio in Portsmouth, N.H., with her mother, daughter, and sister-in-law. The business concept — offering a fun and family oriented activity — made an impression. But it wasn't until fellow Rep. David Allison stated the obvious that Robb seriously considered opening her own paint-your-own-pottery studio.
" 'Amy, you're an entrepreneur. You should start your own business,' " Robb recalls, mimicking Allison's matter-of-fact tone.
Robb's father, a successful businessman and former Marine, thought it was a terrible idea. Fortunately, Robb delights in proving him wrong.
"That's our relationship: We push each other," Robb said.
Crucial to launching the business was securing financing. She only had $10,000 of her own to invest. Nevertheless, Mascoma Savings Bank took a chance, loaning her $50,000, secured by the home she shared with her daughter. She remains grateful to the bank. "They were great," she said. "The loan provided me security in the beginning when times were lean. It was enough to cover my salary, rent, supplies and three part-time employees."
"I wasn't scared at all. I was excited to …" Robb said before pausing. "Actually, I freaked out once."
Robb tells of the weekend prior to opening day. A consultant from Chesapeake Ceramics, the Maryland-based pottery supply company that sold her the studio starter kit, arrived to teach a crash course on dipping painted products into glaze and loading them into the kiln for firing. Dipping and loading, arts unto themselves, are rife with opportunities to ruin a piece.
"I'd never been around a kiln. My employees were there, too, but I was the responsible one. Somehow, I hadn't realized I'd have to do it. It was a lot to undertake when opening a business," Robb said.
Robb opened Tip Top Pottery on Valentine's Day 2005.
The U.S.'s nearly 2,000 paint-your-own-pottery studios — Robb's included — are beneficiaries of two co-occurring national trends: art as entertainment and do-it-yourself. Robb has taken the basic concept and diversified her offerings for the Upper Valley market.
Following urban trends, she brought "sip and paint" events to the studio. These social painting classes, for which Tip Top Pottery provides materials and instruction while customers provide snacks and beverages, now serve as Tip Top Pottery's greatest area of growth.
To offer specialty classes and camps, Robb has collaborated with more than a half-dozen local artists, including White River Junction's celebrated puppeteer Gabriel Q and Ken Blaisdell of Lampscapes.
Robb and her band of local artist-teachers have taken the sip-and-paint concept on the road, offering monthly classes at Salt hill Pub in Lebanon, Dartmouth College's Tuck School of Business and Collis Center for Student Involvement, where her first "late-night" function netted 59 painters. Bringing together senior residents and young children from the on-site children's center, Robb is offering intergenerational classes at Kendal at Hanover.
Employing ceramics artists Anna Hranovska, Mirabel Kermond, and master potter Ara Cardew, Robb has opened The Mud Hut, an in-studio area dedicated to hand-building and wheel-throwing pottery. Customers can schedule private instruction sessions or, once initiated, rent wheel time and work independently. Additionally, Robb has introduced "warm glass" classes — think suncatchers and colorful glass tiles — and studio fee-free Sundays.
Robb's sales have increased 55 percent since her inaugural year. Last year saw 10 percent growth, and Robb projects 21 percent growth in 2016.
Bucy, Robb's landlord and a major force behind White River Junction's revitalization, said the studio helps introduce people to what an artist does, as well as how "to do it in a structured and social environment. There are synergies among the artists in the building, and Tip Top Pottery is definitely a part of that."
It wasn't dumb luck that landed Robb so perfectly positioned at the gateway of White River Junction's evolving downtown. On the contrary, she approached Bucy with a specific space in mind. At the time, that space — with its ground-floor visibility, walkability, floor-to-ceiling windows, ample parking, and affordable rent — was occupied. Aware that the occupying bookstore was flagging and believing Robb's studio was perfect for the space, Bucy asked Robb to give him six months to make it happen. She did, and has since enjoyed the space's many perks, not the least of which are the building's other occupants and neighbors: inspired artists and collaborative small businesses.
White River Junction's recent economic revival largely has been driven by its robust creative economy — the Center for Cartoon Studies, Northern Stage, and independent and artistic retailers such as Kim Souza of Revolution, Mark Estes of Junction Frame Shop, Blaisdell of Lampscapes, and Robb, all of whom, according to Hotel Coolidge owner David Briggs, "attract people who have similar sensibilities."
As Robb has benefitted from the artistic and commercial culture of White River Junction, she's contributed to it as well.
"White River Junction has been mostly rejuvenated by eclectic small businesses like Tip Top Pottery," said P.J. Skehan, executive director of the Hartford Area Chamber of Commerce. "These smaller artistic businesses have created a climate that draws traffic from outside towns. It's like an artist colony down there."
While Robb was doing her part to contribute to White River Junction's revival, she found personal inspiration in Nicholas Kristof and Sheryl WuDunn's book, Half the Sky: Turning Oppression into Opportunity for Women Worldwide. Responding to the book's call for activism, Robb in 2011 enrolled at the School for International Training in Brattleboro, Vt., with the goal of empowering oppressed women in developing countries. Initially majoring in non-governmental organization management, Robb soon realized the red tape and inertia characteristic of board governance didn't suit her, and she switched to social entrepreneurship.
She was eager to pursue her new passion, but was unable to sell the pottery studio in the wake of the Great Recession. "I intended to sell after five years all along," Robb said. "That's a long time for me." Unfortunately, five years arrived at a time when interested buyers couldn't secure financing.
Robb realized that, in the meantime, there was more she and Tip Top Pottery could do to support others in her own community. She engaged with the Upper Valley Business and Education Partnership to offer work-study opportunities to students on nontraditional paths.
She routinely provides discounts to customers with special needs and individuals served by social service agencies and nonprofits, including PathWays of the River Valley, Halls of Hope, Valley Vista, Vermont Foodbank and Big Brothers Big Sisters.
She is particularly interested in supporting women. One of her many collaborations is with the Center for Cartoon Studies. She funded a $1,000 scholarship for a promising female student and routinely hires the Center's students.
Robb co-signed on a loan for a female employee who was going through a divorce and needed a car. She accompanied another to the bank and introduced her to a loan officer.
"Listen," Robb said, "I've been given many opportunities, and I want to do those small things that might make a difference for someone else." Incidentally, her generosity and inclusivity have nurtured a broad customer base and loyal staff.
When Robb hired Hranovska, she offered the talented Ukrainian artist more than a job. Hranvoska's housing situation was marginal, and Robb provided her a room in her own home. With no driver's license and in need of logistical support, Hranovska is a high-maintenance housemate, albeit a delightful and appreciative one.
"Amy is like family," Hranovska said with her hand over her heart. "Her support is everything to me."
As for the future, adult coloring and a membership program are in the works for 2016. But Robb's primary goal is more personal: Finding the right buyer for Tip Top Pottery.
"I've built a business that reflects my values," she said, "and when I move on to my next phase of life, I hope any new owner would keep some of what makes Tip Top Pottery special."