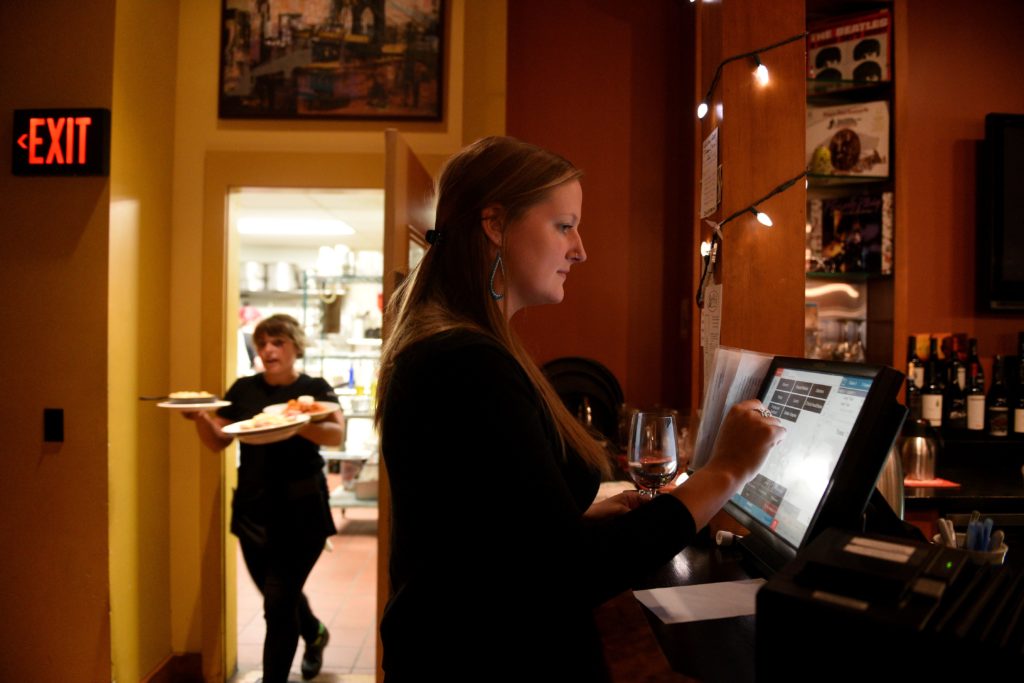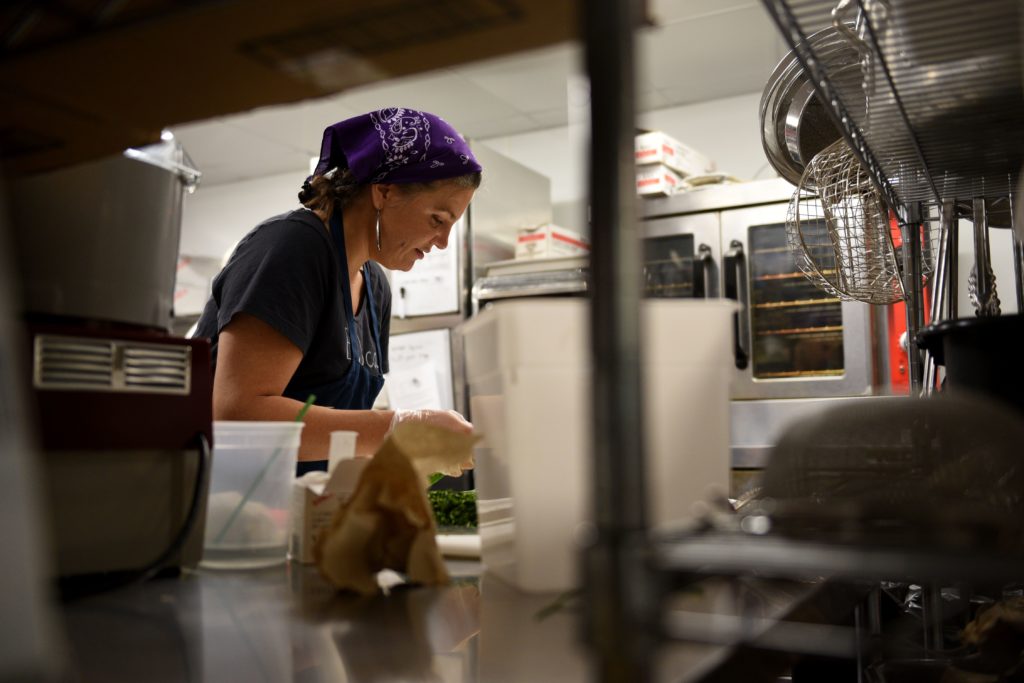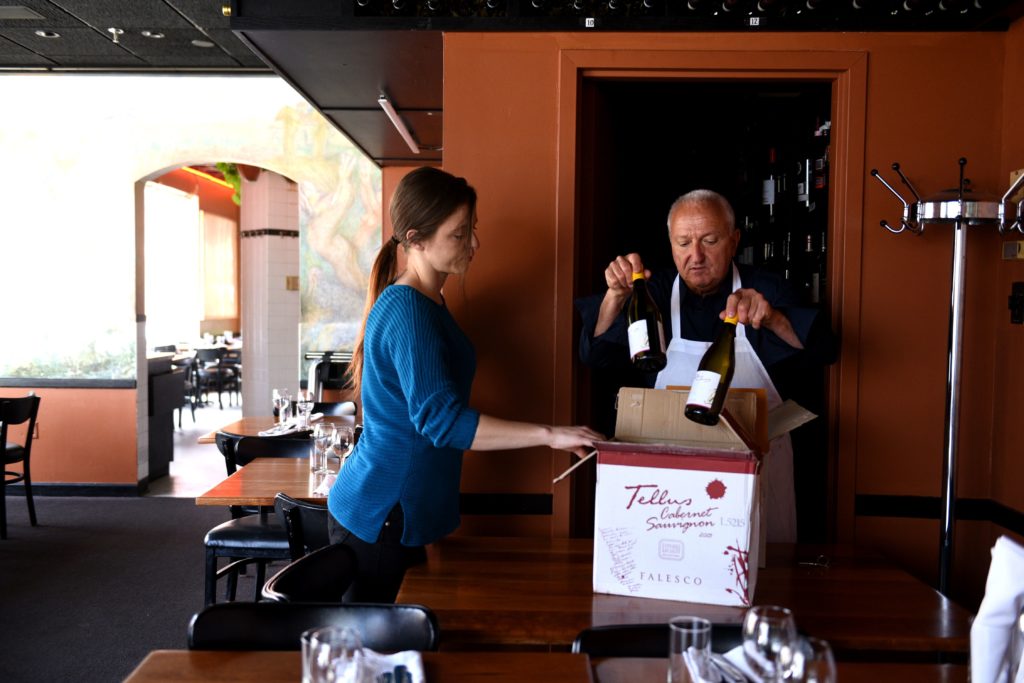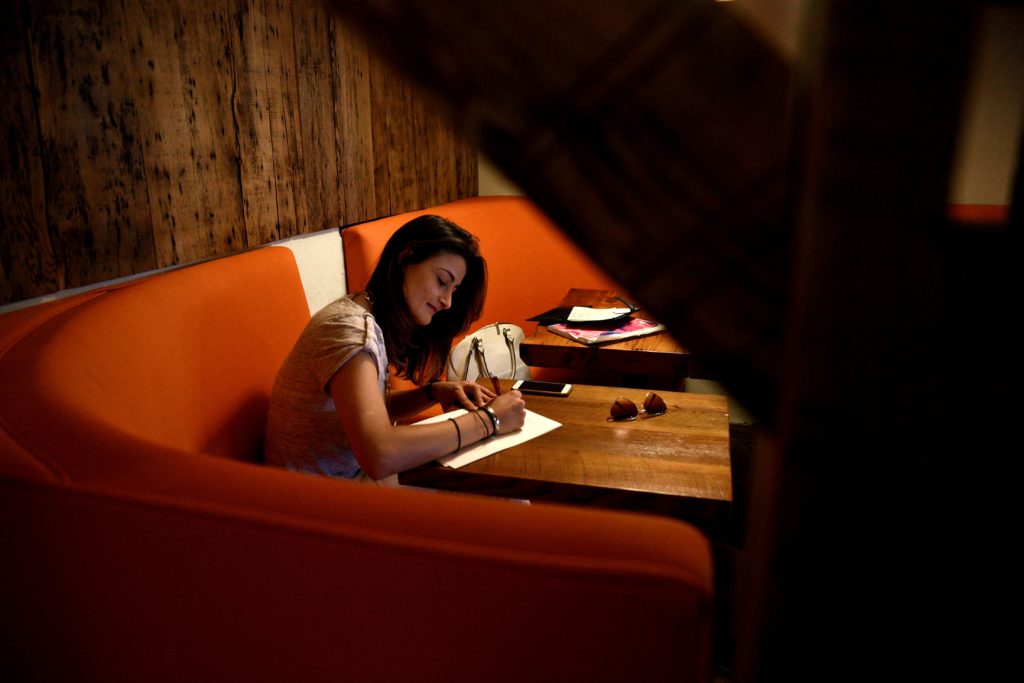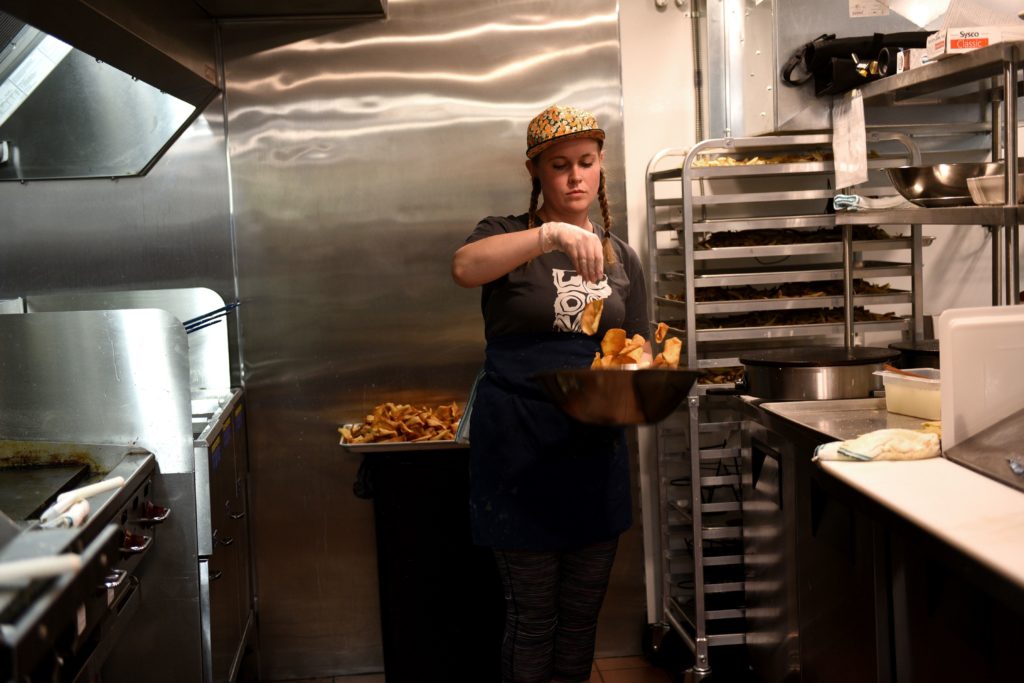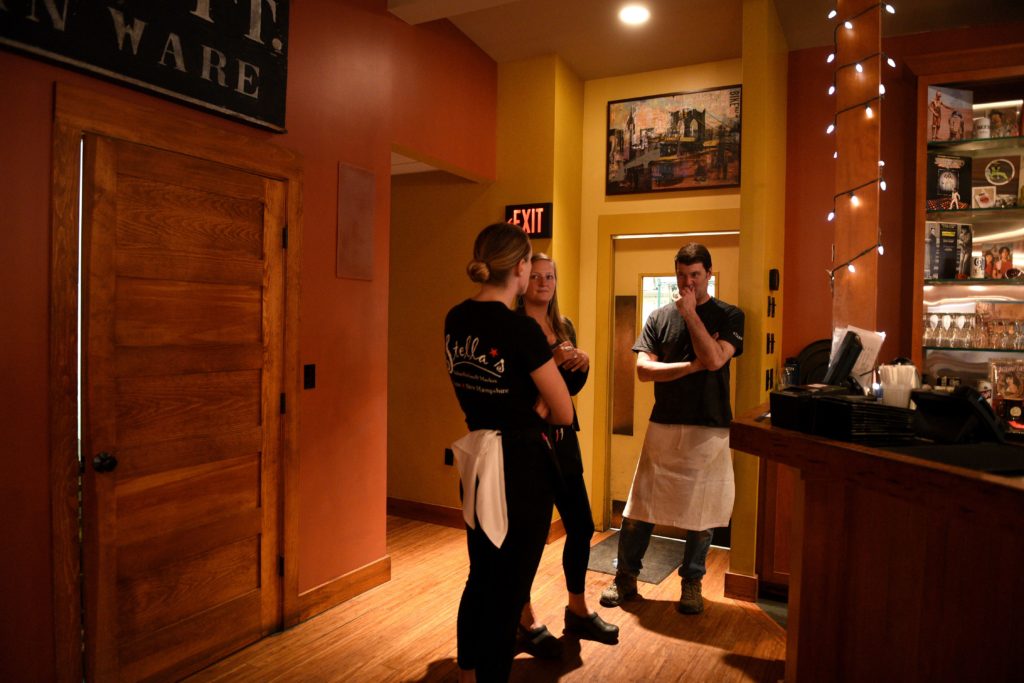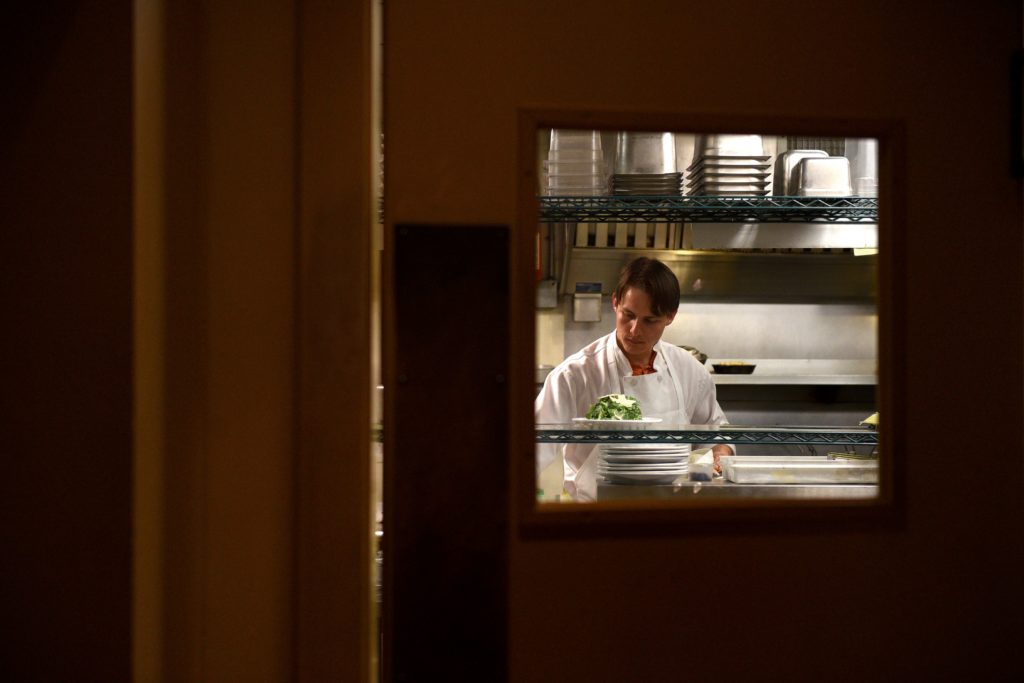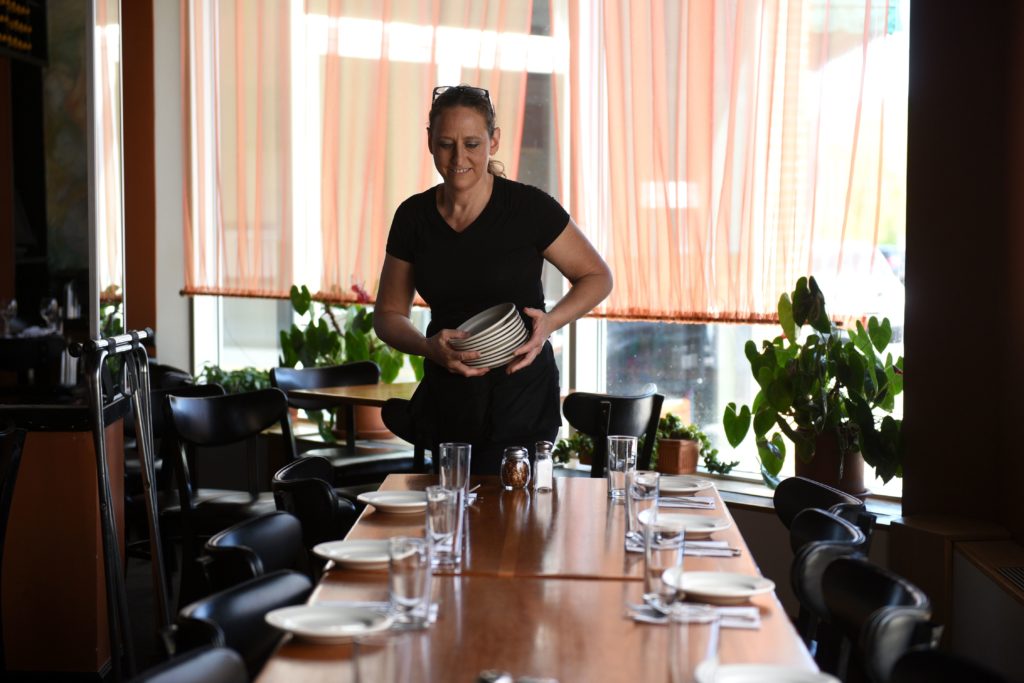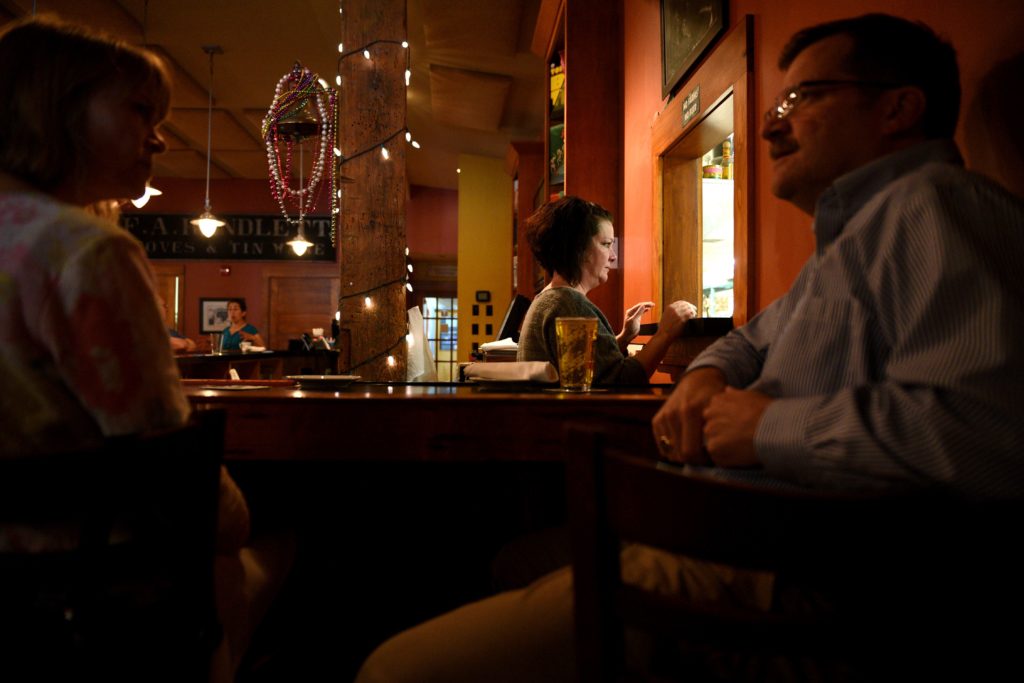 The restaurant industry constitutes a hearty 10 percent slice of the national employment pie. According to the Washington, D.C.-based National Restaurant Association, the Twin States will boast 100,000 jobs in the industry by 2026, up 8,300 from 2016.
Such a projection might evoke an appetizing vision of growth and opportunity were it not for a significant hurdle: a pronounced shortage of workers willing and able to take and keep all those jobs.
Part of the problem is the region's already low unemployment rate. In New Hampshire, for example, the seasonally adjusted unemployment rate for April was 2.6 percent, down from 3.6 percent in April 2015. Vermont posted a seasonally adjusted unemployment rate for April of 3.2 percent, down from 3.7 percent for the same period last year. The national jobless rate in April was 5 percent.
Caught between the growing need for workers and the chronic shortage of them are the owners and managers in the Upper Valley's food service industry.
At Five Guys in West Lebanon, manager Jeffrey Aldrich said he's so short-staffed it's hard for him to recruit new employees. "I don't even have time to find help," he said. "I'm too busy covering work stations."
The People Report Workforce Index for February, a national survey produced by a consortium of restaurant operators and food service suppliers and distributors, shows historically high recruiting pressure in every segment of the industry — quick-service, casual-dining and fine-dining — with 70 percent of respondents reporting increased difficulty finding hourly workers and 76 percent saying it's harder to find managers.
Throughout the Upper Valley, managers across all echelons of the industry are facing the same struggle.
Multiple Factors
Employers, staff and labor market analysts point to a variety of issues contributing to the industry's staffing woes. Among them: the "graying" of the Upper Valley, increased affluence, the growth of post-secondary education, state services and labor laws, the drug epidemic, and the industry's minimal wage growth.
"It's a national and local story," said Mat Barewicz, economic and labor market information director at the Vermont Department of Labor.
Increased affluence and access to post-secondary education have led to higher education levels, he said, which has led to lower birthrates. Coupled with the aging of baby boomers, the result is a decrease in labor force participation among young people.
"Of the four types of youth ages 20-24 — working, in school, working and in school, and those who do nothing — the working-and-in-school group has decreased the most," Barewicz said.
Anecdotal evidence leads Barewicz to believe the same is true with young people ages 16 to 19. Parents tell him the increased competitiveness of post-secondary education has families prioritizing Advanced Placement classes and application-enhancing extracurricular activities over work. They insist their kids don't have time for a job.
Kai Darrow, 16, a Hanover High School student who also is a bassoonist with Dartmouth's Wind Ensemble and a buser at Market Table, is an exception to that perception. "My job has influenced who I am," he said. "It's taught me about real life, priorities and work ethic. I'll definitely put it on my applications."
'Different Priorities'
According to a recent report by the Economic Policy Institute, a Washington, D.C.-based think tank that focuses on the economic condition of low- and middle-income Americans, the "do nothing" group has increased as well. Idleness among high school graduates, known to grow in a weak economy, remains above pre-recession levels.
Some Upper Valley restaurant managers have noticed.
"The younger generation seems to have different priorities. They spend more time traveling abroad and vacationing," said Louise Clark, a manager and 25-year employee at Three Tomatoes in Lebanon.
From where Five Guys' Aldrich sits, atop 40 years in the industry, he sees two forces driving the do-nothing trend: the drug epidemic and government services.
"I give everyone a chance, even people living in halfway houses and going to the methadone clinic, because, in my eyes, no one is perfect. I've even let them stay in a room in my house," he said.
"But they always go back to drugs. I have corporate rules to follow. If I can tell you're high from the parking lot, I have to let you go."
Clark, too, shared a willingness to give second chances, but the ones she's given to some of those battling addiction have ended in similar, unfortunate ways.
As for government services, Aldrich said, he believes the states, Vermont in particular, make it too easy and too appealing for people to not work.
"I've had three women tell me they're going to quit and just get pregnant so they can collect unemployment as single moms. I know someone making $17 an hour on Vermont's state medical plan," he said.
The 'Benefit Cliff'
Barewicz agrees that, in some instances, state services inadvertently provide disincentives to work. Specifically, the "benefit cliff" serves as a barrier insofar as benefits are phased out as earnings increase, but often before self-sufficiency is achieved. The "cliff" is the point at which an individual is working more hours out of the home only to be worse off financially. This is especially problematic for single parents who cannot afford sufficient child care.
Barewicz also acknowledged shortcomings of the Social Security disability system: "Once you get in, you may never get out."
Jennifer Packard, human resources director at Blue Sky Restaurant Group, which owns Molly's in Hanover and Jesse's in Lebanon, points to New Hampshire's strict youth labor guidelines as a complicating factor for youth employment in the industry. Night work, hours per week, and hours per day are limited by the state.
"You have to be really flexible to get them in and hope they stay and like it. You hope they become that diamond-in-the-rough career server," Packard said.
Keith Walsh, manager at The Skinny Pancake, Hanover's new creperie, which opened early last month, had similar observations about youth labor rules. But he's had a different experience with young workers during his decade as an Upper Valley food service industry manager.
"I haven't seen a bad work ethic with youth here," he said. "I mean, yes, you have to separate them from their electronic devices, but they just want opportunity and respect. We employ about a dozen high school students. They're motivated and focused. It gives me confidence moving forward," he said.
A Burnout Business
Good young workers are one thing, but what Bob Coyle, owner of Stella's in Lyme, really needs is "more experienced professionals, more sous chefs."
Coyle posts positions with the Culinary Institute of America and the New England Culinary Institute in hopes of attracting skilled graduates. "But that age group tends to want to be in metropolitan areas. When I get them, I allow them to play and experiment to keep them interested. That being said, my chefs are over 40."
And that's a critical point in the restaurant industry. Beyond age 40, many in the business burn out — another limiting factor to staffing.
"The restaurant business is brutal — late nights, weekends, hot, hectic, zero reward," said Aldrich, who got his start in the industry 40 years ago as a sous chef at the Norwich Inn.
"I've lost two wives to the industry. It's tough on family life. Before long, people realize if you want a life or a wife, this is not the business for you."
John McGovern, a server at Hanover's Pine restaurant, refers to the situation Aldrich describes as "turn and burn" — rapid table turnover and lower check averages resulting in more rigorous work for the same money. While McGovern has worked in such establishments, he's proof that it's possible to enjoy a long and rewarding career in the industry.
He's not alone; nationally, 90 percent of managers and 80 percent of owners started their industry careers in entry-level positions, according to the National Restaurant Association.
McGovern estimates there are 50-100 career servers in the Upper Valley, the "diamonds in the rough" Packard and other managers are so eager to find.
But long-term success in the industry doesn't happen by chance.
McGovern is, literally, calculating in his criteria for finding good-paying, sustainable employment in the industry.
"I usually go to a restaurant and have a meal. The product is important. I take a look at the menu and observe. I do the math to determine what sales will be given the size of the station and the number of people served in a service period. There are lots of variables, including the demographics and seasonality of the area," he said.
The Wage Question
In exploring the industry's staffing challenges, it's hard to ignore the elephant in the dining room: wages.
McGovern and several area managers attested to the industry's great earning potential, at least for servers and in certain establishments.
In 2015, according to data from the U.S. Department of Labor's Bureau of Labor Statistics, Vermont's average annual wage for servers was $30,280, more than hairdressers, motorcycle mechanics, receptionists, retail sales workers, and basic buildings and grounds positions.
The state's 290 head chefs averaged $46,310, while its 800 fast-food cooks averaged just $22,920, barely besting cashiers, ushers and lifeguards.
New Hampshire's annual averages were lower among all three professions.
A significant increase in wages may be as long overdue and effective as it is improbable, given the industry's infamously lean profit margins. McGovern said benefits are crucial, too, though not commonplace in the lower echelons of the industry.
One thing is clear: Upper Valley eateries are understaffed and a simple or single solution is lacking. Managers are united in their frustration and divided in their opinions regarding the root of the problem.
"If I had the answers," Coyle lamented, "I wouldn't have an ad in the paper."