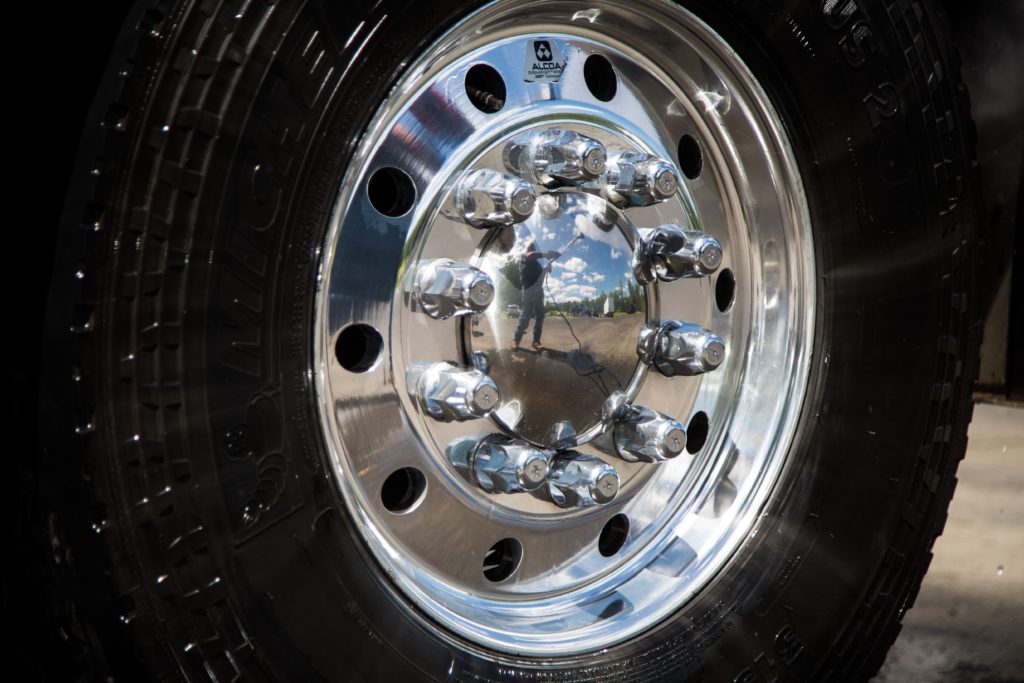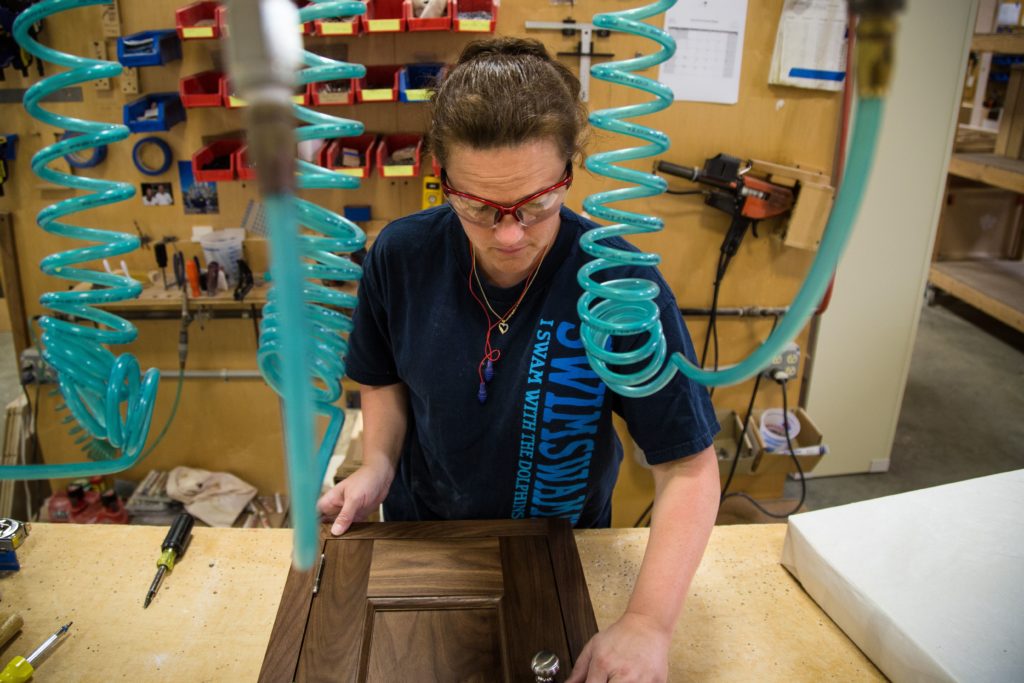 More than 10 years ago, when Crown Point Cabinetry began looking for a new and larger facility for its high-end cabinet-making business on Charlestown Road, President Brian Stowell said the company's main requirement was to stay in Claremont, where his father started the business in the 1970s.
"The thought of losing our employees (if we left the area) was not an option," Stowell said in a recent interview.
Though Newport and Charlestown moves were considered, "Claremont was our first choice," he said.
When New Hampshire Industries had outgrown its 42,000-square-foot facility in Lebanon, Chief Financial Officer John Seaver said the company looked at everything — expanding its existing plant, building new, moving into a larger place.
When Mikros Manufacturing, which was leasing space on Etna Road, wanted a new location, it had a very specific requirement: The manufacture of its precision equipment, including nozzles for ink jet printers, called for a site with almost no ground vibrations.
In all these cases, Claremont's River Road industrial sector ended up being the best option:
In 2004, Crown Point Cabinetry bought — and then invested more than $2 million in — a building that was first constructed by Claremont Flock Corp. on property that the city bought in 1994 and then sold to the fleece-maker, which shut down and moved to Massachusetts soon after opening its new plant.
This year, New Hampshire Industries, a maker of pulley and lift systems, found what it was looking for in a building that was constructed in 2008 as a water bottling plant but was never occupied.
Mikros President Javier Valenzuela said the city-owned parcel known as Colonel Ashley's Landing, which was bought at auction in 1995, came out on top in the company's search when Mikros moved here in 2002.
"It was very quiet, the quietest site of all" the sites the company tested in the Upper Valley, Valenzuela said.
Furthermore, he said, most of the company's employees live close by — an added bonus.
Combined, the three companies occupy about 248,000 square feet and employ more than 200 workers. Their total assessed property valuation of $6.2 million represents an increase of about $5.57 million for the same parcels when the River Road Tax Increment Finance district was created in 1995.
More recently, Jewell Transport and North Country Smokehouse were able to find suitable locations for new facilities in the Syd Clarke Industrial Park. The park's recent development fulfills an idea former mayor and city councilor Allen Whipple had back in the early 1990s, when he believed the city needed to own industrial land and make it available for sale or lease if it were going to spur economic development.
Whipple favored a more proactive approach by the city to work with the private sector in bringing industry to Claremont. Had the city not purchased the property in the TIF district, Whipple said, the development likely never would have happened.
In the case of the Crown Point Cabinetry facility, Stowell said, building new was far too expensive. The company considered the city mill district on Water Street (before three of the buildings were restored in 2008), but the renovation costs were off the charts.
"It really came down to the Flock building and (the former) Tambrands" on River Road, Stowell said.
But the TIF district's success required more than buying land and upgrading infrastructure, city officials said.
It also required a shared development experience in helping companies locate and grow in Claremont.
Nancy Merrill, the city's director of planning and economic development, said Claremont not only actively recruits businesses, but also helps with the process — including shepherding them through the permitting, zoning and code regulation processes.
"We step in, in any way we can," Merrill said. "We really do facilitate what they want to do and stand behind them."
That philosophy applies to small companies, such as Fulling Mill, a distributor of fly fishing lures that first leased then bought and expanded a building on River Road, and much larger operations, such as Canam Steel Corp., a subsidiary of Quebec-based Canam Group, which employs 150 workers in its 246,500-square-foot building a mile and a half to the south.
In the early 1990s, after Joy Manufacturing had left, its plant ended up in foreclosure and its assessed value had plummeted to $24,000. It was sold in 1995 for just $2,000, according to city assessing records. Sullivan-Palatek, a maker of compressors, leased about a third of the space.
The remainder was first occupied by East Coast Steel, which then became Claremont Steel and later ran into financial problems. Eastern Bridge took over the plant in 1999.
Canam bought Eastern Bridge in 2007, but negotiations between the two companies for purchase of the River Road property bogged down. That's when the city stepped in, City Manager Guy Santagate said.
"Everybody got concerned that we would lose the company," Santagate recalled. "They mentioned maybe moving to upstate New York."
When Canam's senior management visited Claremont from Quebec, Santagate said, he believed the city "had a shot" at keeping them here.
"They were looking for help with code stuff (for the building)," he said. "So we set up weekly meetings with them and had the code inspector and fire chief there. It took a lot of effort to get it done."
Canam bought the property in 2009 and has invested about $18 million into making it a modern facility. Today, the company has contracts to provide steel for three major bridge projects in North America.
Seaver, of New Hampshire Industries, said the River Road building his company is renovating to suit its needs "quickly became the only alternative" for New Hampshire Industries after it determined that expansion in Lebanon was not feasible and building new in Lebanon was going to be too costly.
"The city of Claremont with Nancy Merrill and also the Planning Board were really helpful," Seaver said. "They made sure we did not run into any issues."
Seaver said his company expects to begin moving its operations, with about 70 jobs, to Claremont next month and be 100 percent in the building by September.
Santagate, who will retire in December after more than 15 years as city manager, said Claremont — and the River Road industrial sector, with its room to grow — is poised for even more success.
"In the long run, Claremont is going to get there," he said. "It has the infrastructure, the space and a desire to grow, and with the opportunity to do that, I can't see us not getting there."