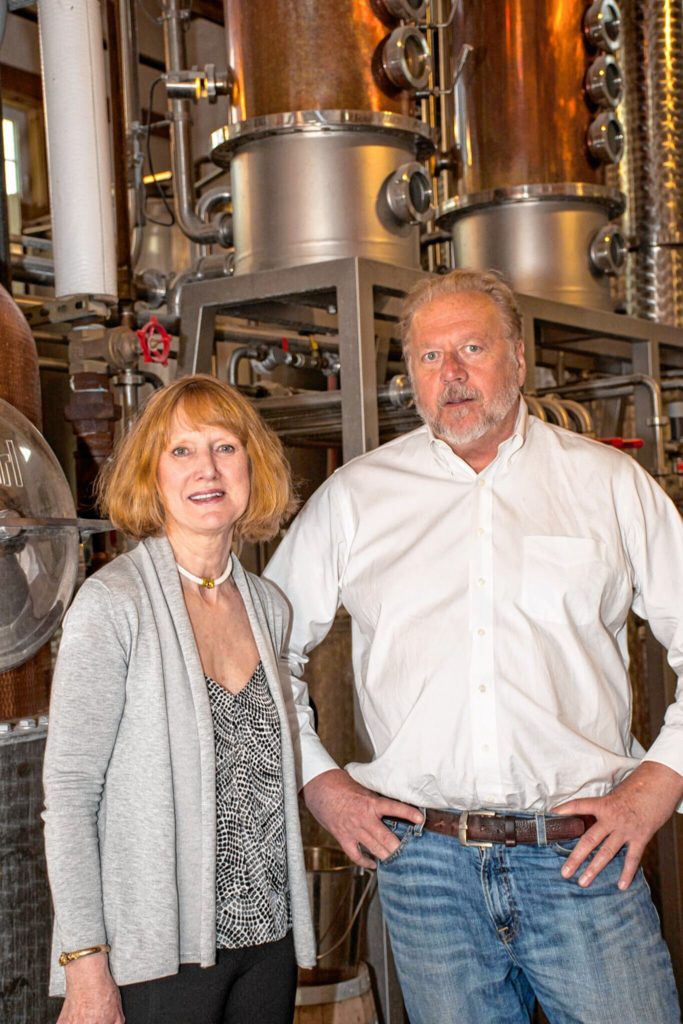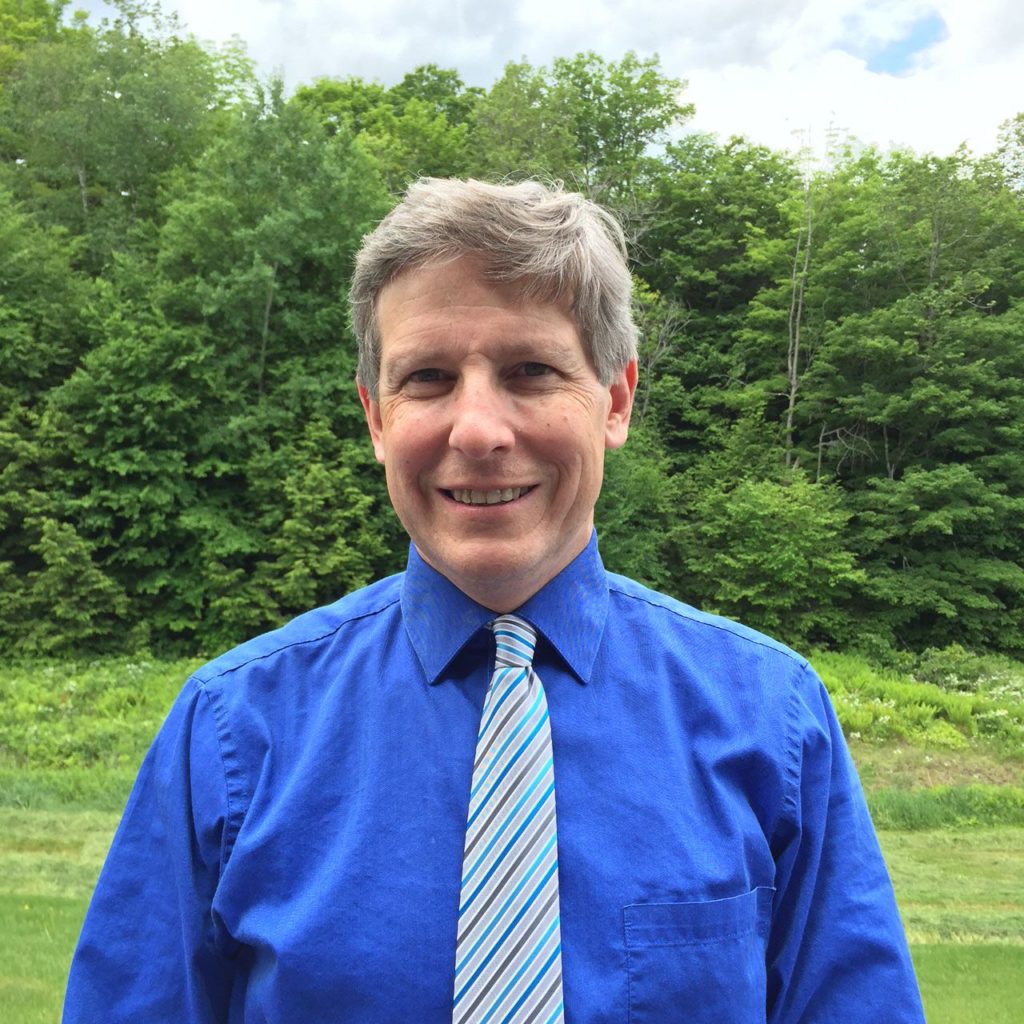 The Upper Valley is justifiably proud of its heritage as the former center of America's machine-tool industry. Legend has it that, during World War II, the Nazis had placed Springfield, Vt., where the industry was centered, on their to-bomb list to destroy its factories.
But that was then, before the industry collapsed into a black hole from which it never emerged, a victim of the forces of global competition, and complacency.
"Springfield used to be a community with the highest per-capita income in Vermont, as recently as the 1960s," my luncheon guest, Robert Flint, director of the Springfield Regional Development Corp., tells me.
"With the demise of its machine-tool businesses it turned 180 degrees and today (Springfield) has the highest percentage of households on public assistance in the state," he said.
But Flint said the region's past doesn't point to its economic future, and he has made it his job to carve an alternate path.
We have settled into a comfortable table at Springfield's 56 Main Street Restaurant, where they must know Flint, given the secluded corner-windowed table where we are seated. The restaurant has an eclectic luncheon menu; Flint orders a tuna panini and I opt for a bowl of lobster chowder. Our enthusiastic server seems delighted with my choice, and it turns out to be one of the best versions of this soup that I've had.
Flint, an urbane and skilled public servant whom I first met some six years ago while writing a business column for the Sunday Valley News, is a lean, serious, intensely focused man. He still finds time to read four to five newspapers a day and scours the internet to "load up my memory banks with information that I can use in the future."
He has a wry sense of humor and a radio announcer's voice and diction. It turns out my observation is not far from the truth.
A multigenerational Vermonter — his great-great-grandfather was general secretary of the Tunbridge World's Fair and another ancestor worked on the golden dome of the Vermont Statehouse, he told me — Flint was born and raised in Springfield. As a teenager, he worked for the Springfield Reporter and was a radio announcer for what is now Q106. At Syracuse University, where he attended the S.I. Newhouse School of Public Communications, he became general manager of WJPZ and helped it become the first student-owned and operated radio station in the country, he tells me. He came back to Springfield after college to look after his father and got a job as the program director and operations manager of the WCFR-AM/FM radio station.
"Two things happened during the 14 years I spent there," Flint said. "WCFR was deeply intertwined with Springfield and the region, which gave me a deep sense of the community, and an ethos for public service."
He also was appointed to a Vermont workforce panel, which showed Flint the necessity of collaboration and bipartisanship. He began to develop a network of Vermonters, from state government and the business community, along with an abiding interest in public policy.
When he was tapped to lead the nonprofit Springfield Regional Development Corp. in 2005, he was ready. "It was a logical extension of everything I had done to that point," Flint said.
Now in his 11th year as executive director, he has worked to help change the fortunes of the region's towns, especially Springfield and Windsor, the largest towns in the organization's ambit. The changes also illuminate the economic track that is being charted for the region by its business leaders, and by Flint from his perch at the development corporation.
We take a breather to enjoy our lunch and sing its praises to our server. I commend the chef for the healthy helping of lobster meat in the chowder.
"Springfield and Windsor are interesting to watch in parallel," Flint said. "Both are former manufacturing towns, trying to figure out what they want to be next. But the reality is, there is no one answer to this question."
There won't be one big project, a grand slam home run, to replace the machine-tool industry, Flint said. What has emerged is a need to walk from base to base and deal with economic recovery through numerous small businesses.
In Windsor, for instance, the pieces include the Windsor Station Restaurant & Barroom, a success story that has resulted in the area around it being cleaned up, and the emergence of Artisans Park, which has grown from its original anchors — Simon Pearce and Harpoon Brewery — to include Silo craft distillery (the subject of June's Power Lunch), Vermont Farmstead Cheese Co. and the soon-to-arrive Blake Hill Preserves.
"What is even more exciting is how these businesses have begun to work with each other," Flint said. "We didn't plan for this. It happened organically," he said.
Besides state government offices and Springfield Medical Care Systems, Springfield's economy includes the manufacturing businesses Lovejoy Tool Co. and IVEK Corp. The largest private employer is Black River Produce, "which started off as a couple of ski bums in a Volkswagen Microbus and now is a company that employs a couple hundred people," Flint said. It has branched off to partner with a meat-processing business, the Vermont Packinghouse, which purchased the $9 million former Ben & Jerry's facility, which had fallen into disrepair.
"These aren't machine-tool businesses, but that is OK. They are value-added jobs, leveraging production in a different way that is viable in this state," he said. Challenges remain, but the development corporation's towns have begun to transform themselves into a number of economically viable alternatives more suited to the demographics and economy of 21st century Vermont.
One of the corporation's proudest developments is 100 River St. in Springfield, the former Fellows Gear Shaper factory that now houses several commercial tenants along with the Great Hall, which has become an acclaimed public art space and also displays artifacts from the building's past in its "History Corner," where several Fellows Gear Shaper retirees serve as docents.
This leads to a discussion of the creative economy and its importance in refashioning Vermont's economy. "Painters, jewelry-makers and sculptors not only contribute to the economy by bringing tourists but make an area even more attractive for residents and future investors," Flint said.
We pass on desserts and continue our discussion over coffee. When it's time to end our conversation, Flint underscores a message he wants to leave with me: He doesn't create jobs. Even the Springfield Regional Development Corp. doesn't create jobs.
"Businesses create jobs," he said. "We can only act as facilitators and matchmakers, try to convince and cajole, and help businesses in doing what they do best."