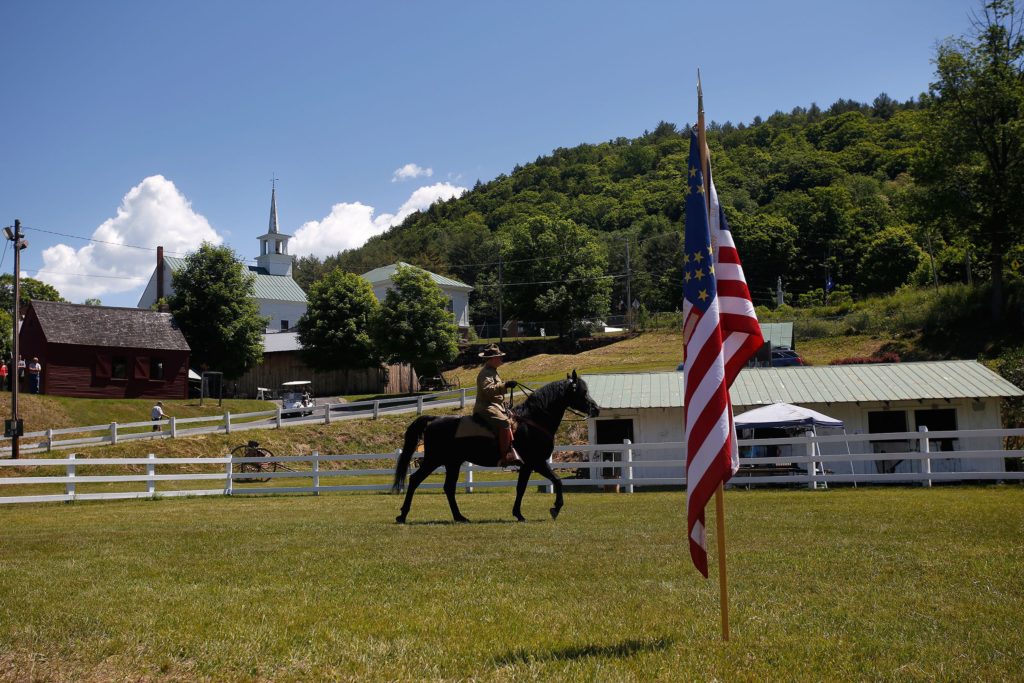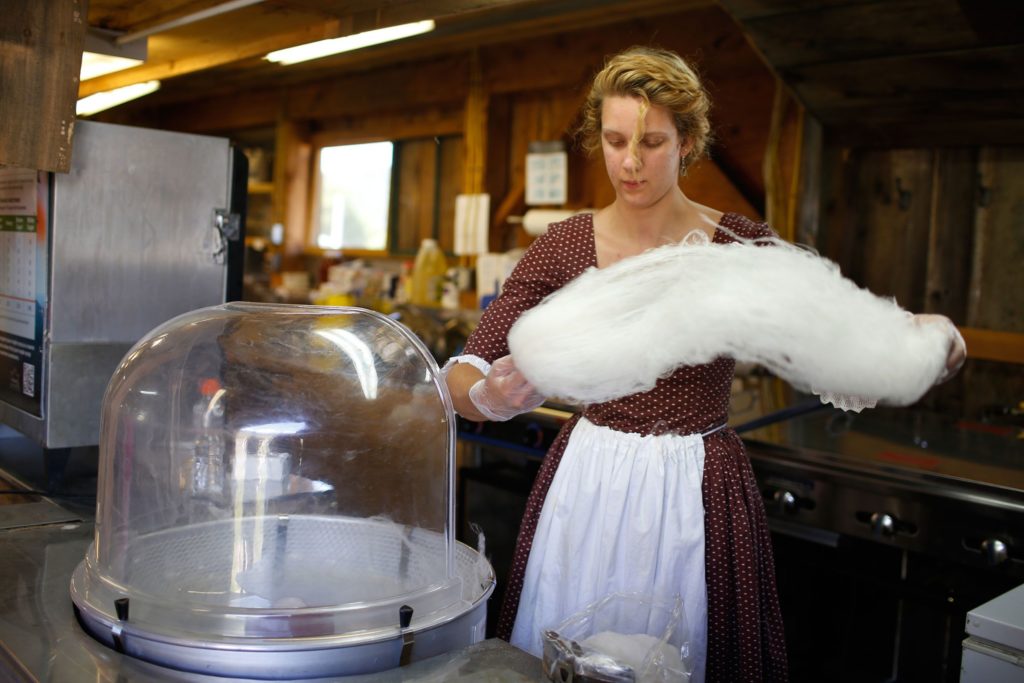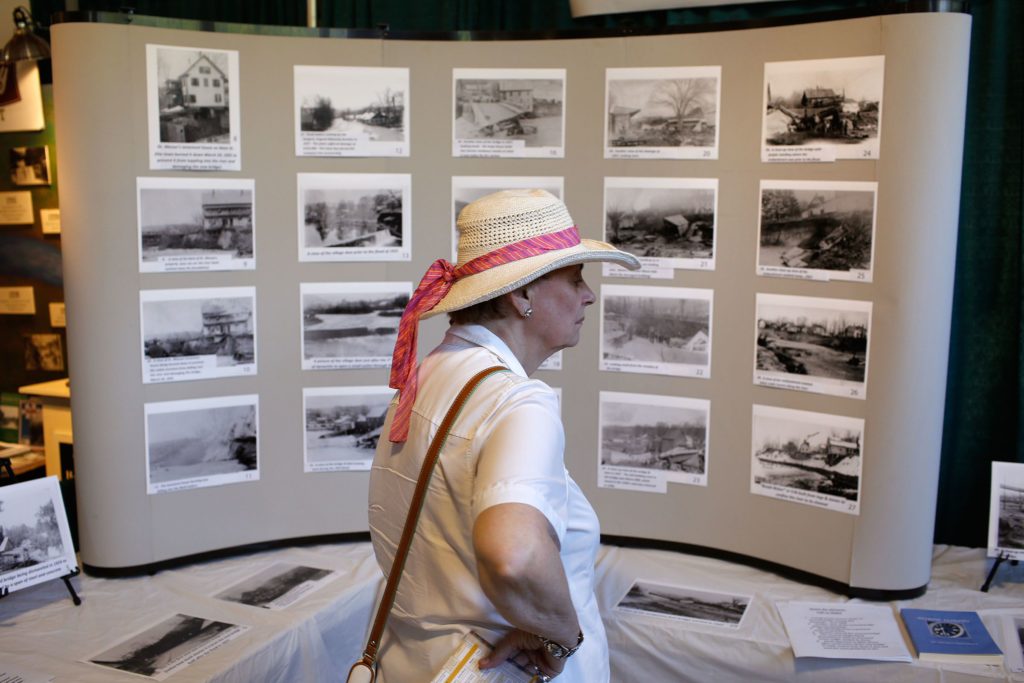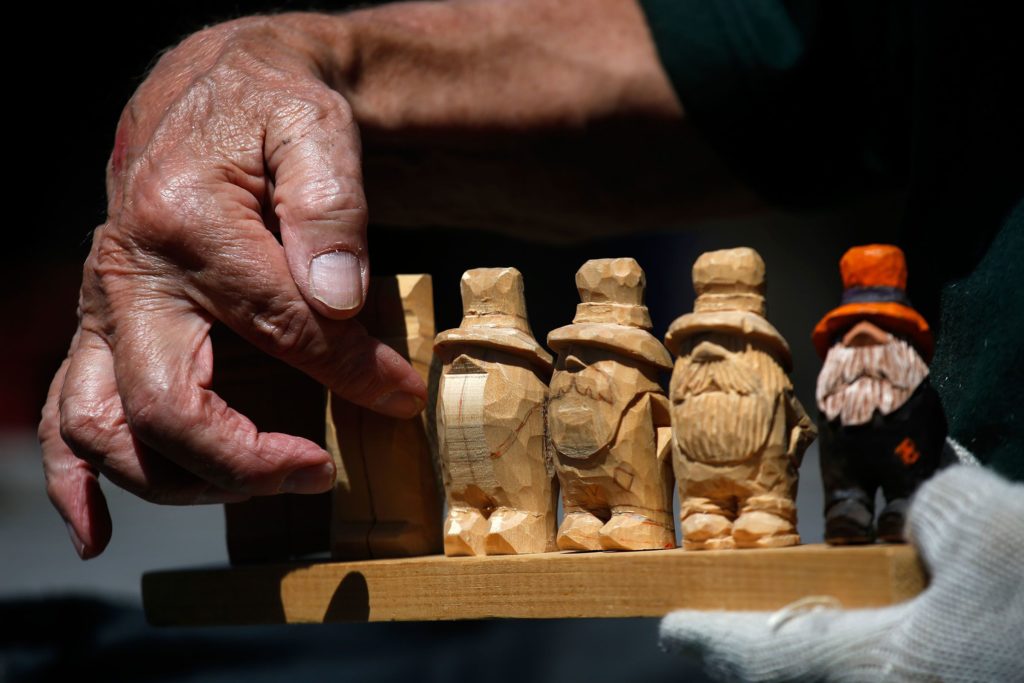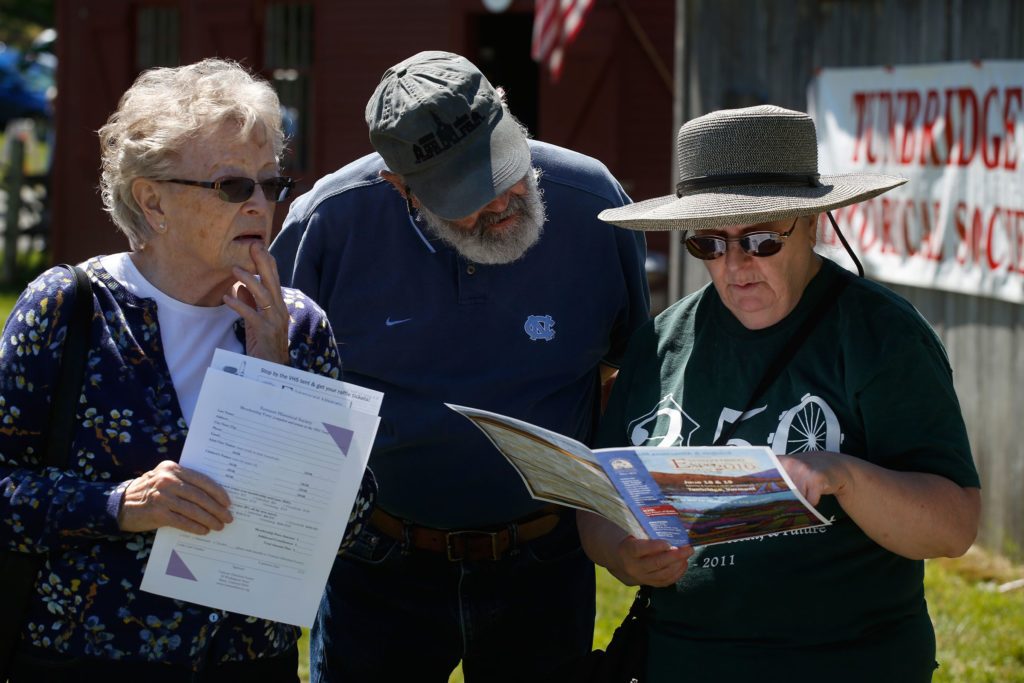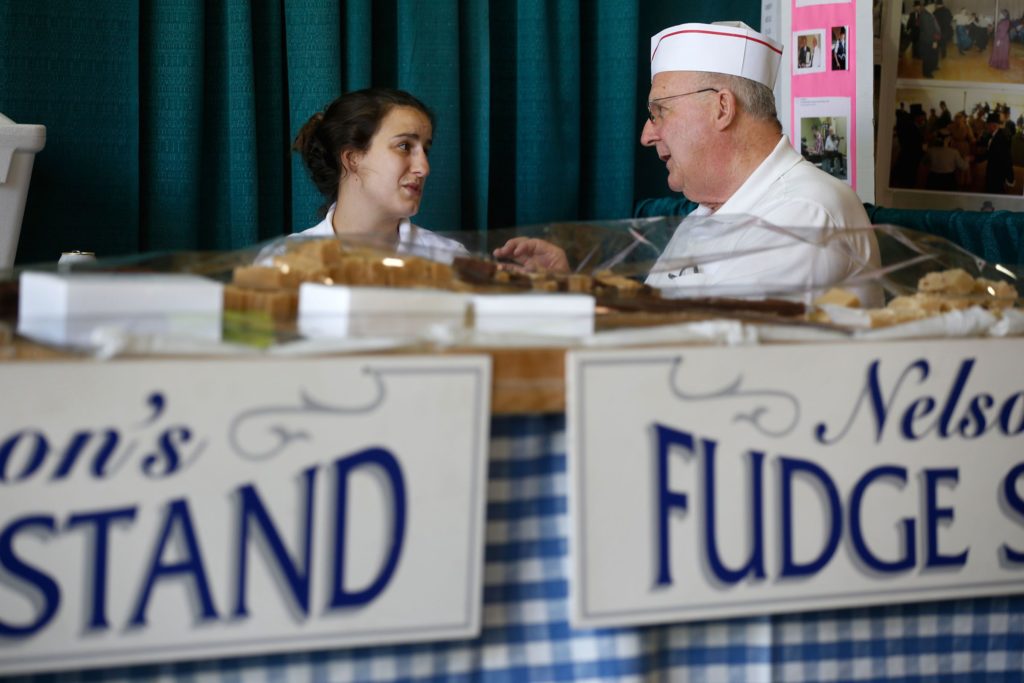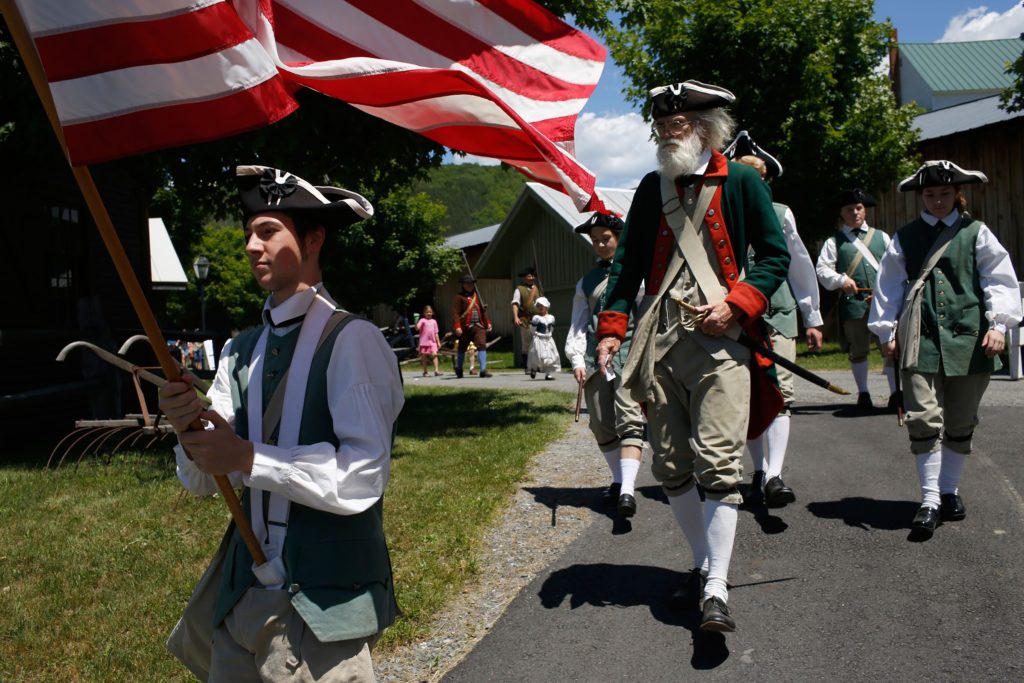 Not a drop of rain fell that weekend, yet precipitation played a starring role in the Vermont History Expo, held June 18-19 at the Tunbridge Fairgrounds.
Themed "The Power of Water in Vermont History," the Vermont Historical Society event explored the liquid's effects on everything from military strategy to recreation.
"Water-powered mills and factories were economic engines for their communities," the historical society said on its website. Snow and ice have made the state a winter sports capital, and each town can boast of a beloved swimming hole, covered bridge or waterfall.
Exhibitors also looked at the 1927 flood and at Tropical Storm Irene, which "changed lives and communities, both physically and emotionally," the historical society said.
Throughout the warm, sunny weekend, several water-related exhibits were swamped with visitors. The Montshire Museum of Science offered pond life activities featuring various critters and walks along the First Branch of the White River to teach about stream ecosystems, said Amanda Gustin, the historical society's public program coordinator.
"Every time I went by them, they were just thronged," Gustin said. The same was true of the Ottauquechee Natural Resources Conservation District's stream table, which shows how streams behave and how human activity affects them.
Another big draw was the Vermont Fish and Wildlife Department's fishing exhibit, which "fit in beautifully with the theme," she said. qqqqq — Aimee Caruso