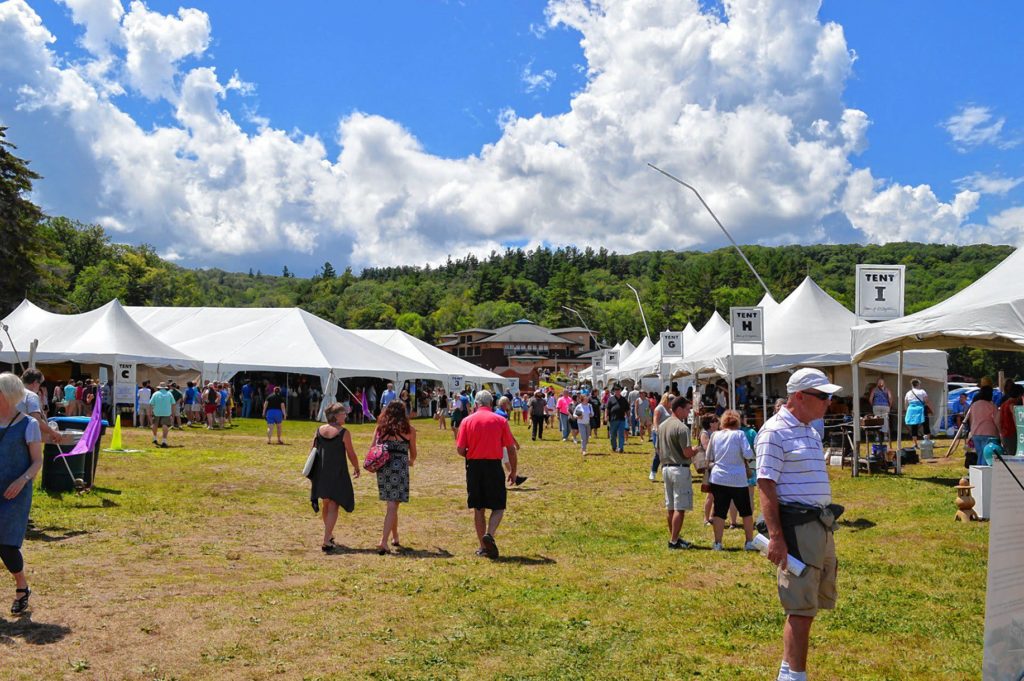 The Windsor Police Department received the "Pro Patria" award in the public sector category from Vermont Employer Support of the Guard and Reserve for its service and support to Vermont's Guard and Reserve members. The award, the highest award a state ESGR office can present, was announced at the organization's annual banquet held recently in Montpelier. The department also earned an "Above and Beyond" award for support of Guard and Reserve members that exceeds basic requirements under federal law, and was nominated for the national Secretary of Defense Freedom Award, making the second national cut from more than 2,400 nominees down to 139. Vermont Technical College in Randolph Center also was nominated for the national award. Robert Therrien and The Carriage Shed, of White River Junction, were recognized with the ESGR Patriot Award. The organization honored more than 30 Vermont employers for their support over the past year.
The Partridge House Bed and Breakfast has opened at 383 Main St. in Norwich. Owner Ciaran Geraghty is a graduate of Rhode Island's Johnson & Wales University and has a background in culinary arts, hotel and restaurant management. The Partridge House offers three guest rooms, a full breakfast and concierge services. For more information, call 802-649-7227, visit http://www.partridgehousevermont.com, or email partridgehousevermont@gmail.com.
North Country Smokehouse in Claremont earned the Local Supplier of the Year Award for meat and the Best New Local Product Award at last month's Whole Foods North Atlantic region awards ceremony in Woburn, Mass. The company, owned by the Breton Family since 2015, recently began construction on a 65,000-square-foot meat processing facility on the old Governors Farm property in Claremont. Its certified humane all-natural fruitwood bacon, certified humane all-natural cottage bacon and certified humane all-natural Bistro Slicing Ham have been sold by Whole Foods Market for almost two years. Whole Foods Market requires suppliers to meet high quality standards and be socially and ecologically responsible, the company said in a news release.
The Hampton Inn, of White River Junction, has received a 2016 TripAdvisor Certificate of Excellence Award. The award is based on traveler reviews on the online TripAdvisor site over the past year. To qualify, a business must maintain an overall TripAdvisor rating of at least four out of five, have a minimum number of reviews and must have been listed on TripAdvisor for at least 12 months.
Von Bargen's Jewelry has been named a runner-up in Instore magazine's America's Coolest Stores Contest in the big store category (stores with more than six employees). Instore is a trade publication for jewelry store owners. Its contest "highlights the best examples of independent jewelry retailers in North America," the company said in a news release. Winners are judged by a panel of retail experts on business practices, history, online presence, interior decor and curb appeal, the release said. The winners are given trophies and featured in the August issue of Instore and at instoremag.com. Von Bargen's, a second-generation business, has locations in Hanover and Springfield, Burlington, Stowe and Stratton, Vt.
The League of NH Craftsmen's 83rd annual Craftsmen's Fair is scheduled for Aug. 6-14 at the Mount Sunapee Resort in Newbury, N.H. Organizers said several new elements will be offered this year, including a Tasting Tent, live music, Children's Day at the Fair with kid-focused activities, workshops and performances, and "Lunch and Learn" seminars at which guests can have lunch with master craftsmen. More than 25,000 people are expected to attend and more than 350 craftsmen will offer pottery, hand-blown glass, framed prints, bowls, scarves and handcrafted jewelry. The Mount Washington Cog Railway, the fair's lead sponsor, will again host an on-site display of the historic Peppersass Cog Railway train engine that built the world's first mountain-climbing cog railway. The engine was built in 1866 and the fair will help celebrate its 150th birthday on Aug. 11. For more information, including tickets, visit http://www.nhcrafts.org, or visit https://www.nhcrafts.org/craftsmens-fair-overview.php.
The Lebanon Area Chamber of Commerce is planning for its third annual Wings & Wheels community event, scheduled for Sept. 24, from 10 a.m. to 3 p.m., at Lebanon Municipal Airport. This year's event will feature classic and antique planes and other aircraft, classic and show automobiles, food, live music, giveaways and more, the chamber said in a news release. More than 2,000 people are expected to attend. Admission is $6; 18 and under free. Vendors can reserve a 10-foot by 10-foot booth space for $250, and sponsorship and advertising opportunities also are available. Call 603-448-1203 or email lebanonchamber@lebanonchamber.com for an application or for more information.
Items of interest to the local business community are published in the Business & Money section of the Sunday Valley News and also are collected in Enterprise. Submissions may be sent by email to biznotes@vnews.com. All items are subject to editing.