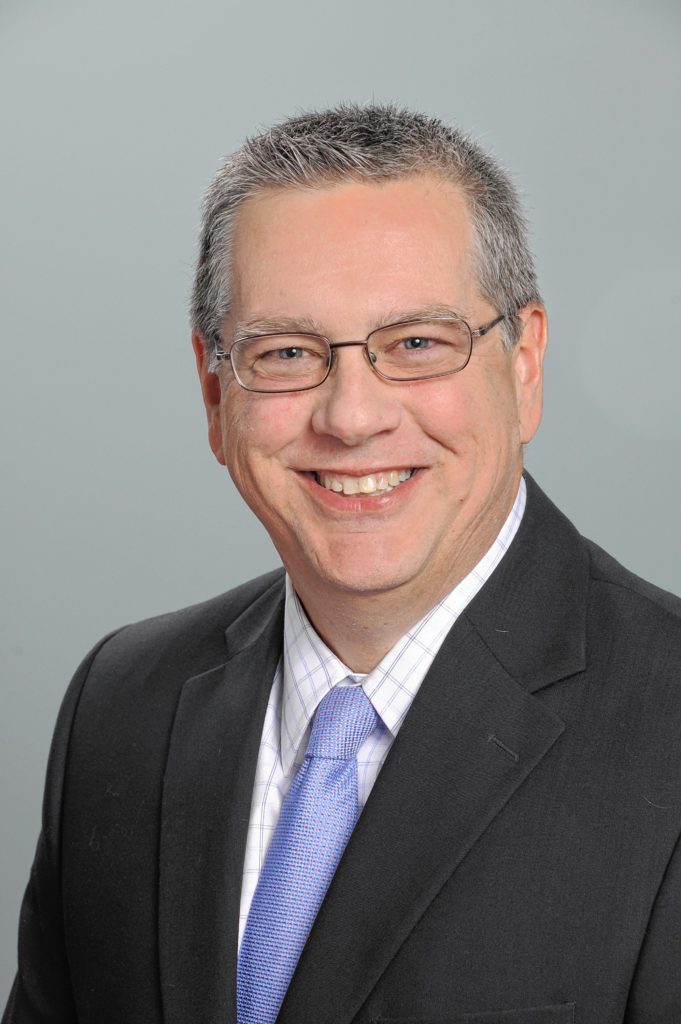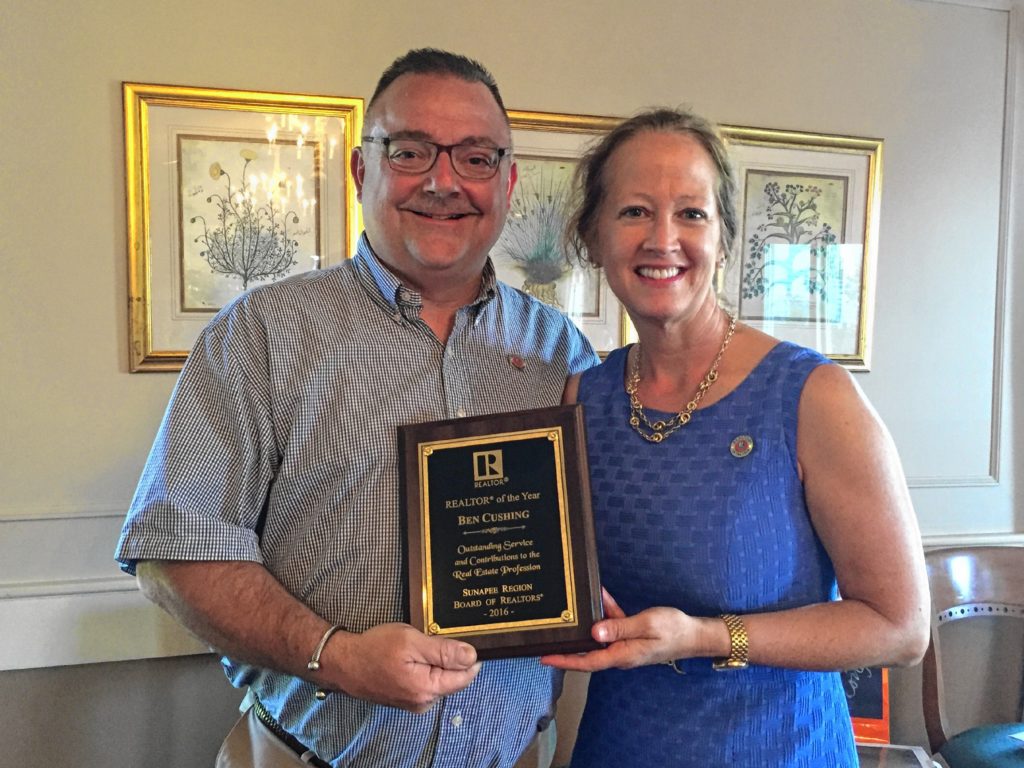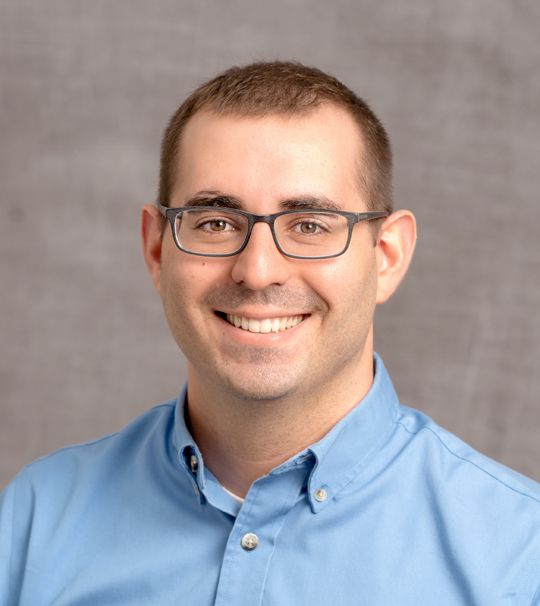 William E. Kidder Jr., of Wilder, has been promoted to senior vice president, senior lending officer, at Ledyard National Bank. Kidder joins the bank's eight-person senior management team. He also will oversee the credit and administrative divisions of the lending department. Kidder joined the bank in March 2015 as senior vice president, senior commercial lender, after spending six years at Merchants Bank as a regional manager and vice president in the corporate banking department. Kidder earlier worked for three years at Citizens Bank as a vice president in commercial banking and also for 18 years at TD Bank, most recently as a vice president and commercial lender. Kidder graduated from the University of Vermont with a bachelor of arts degree in economics and political science.
Ben Cushing, of New London, owner of Cushing Real Estate, was recently named 2016 Realtor of the Year by the Sunapee Region Board of Realtors. Cushing is the vice president of the Sunapee Region Board of Realtors, a board member of the New Hampshire Association of Realtors, and a member of many state-level association committees, including the finance, legal, professional development, risk management and executive committees. He has nearly 20 years of real estate experience in the Lake Sunapee region. Earlier this year, he was named Lake Sunapee Region Community Member of the Year.
James J. Stein, of Lebanon, has joined the Lebanon office of Engineering Ventures PC. Stein holds a bachelor's degree in civil engineering from Michigan Technological University and a master's degree in civil engineering from Michigan State University. His graduate research focused on the fire resistance of engineered wood I-joists in residential construction. Prior to joining Engineering Ventures, Stein worked as a structural engineer in and around Detroit. He is a licensed professional engineer in the state of Michigan and is pursuing his professional license in New Hampshire and Vermont.
Megan Burch, of Elkins, N.H., has been named director of sales and marketing at Mount Sunapee Resort in Newbury, N.H. She succeeds Bruce McCloy, who held the position for the past decade. Burch has served as the marketing manager at the ski and boot company Tecnica Group and was marketing manager for Head Penn Racquet Sports and Volkl Tennis. She attended Burke Mountain Academy and was a competitive ski racer at Colby-Sawyer College.
Brian Bevacqua, of Fairlee, the Quechee Club's recreation programs coordinator, has been awarded a Young Professional Fellowship from the Virginia-based National Recreation and Park Association. The annual award aims to inspire young professionals to participate in and pursue a leadership role within the association. The winners will be recognized in October at the association's annual conference in St. Louis.
Shirley Mower-Fenoff, of North Haverhill, has joined the board of trustees of Leadership New Hampshire, the statewide nonprofit organization that works to build a network of knowledgeable and engaged leaders. Mower-Fenoff, a 2013 Leadership New Hampshire graduate, is vice president of retail operations at Mascoma Savings Bank.
The achievements of members of the local business community are published in the Business & Money section of the Sunday Valley News and also are collected in Enterprise. Email submissions to biznotes@vnews.com. High-resolution photographs may be attached in .jpg format. All items are subject to editing for clarity or space.