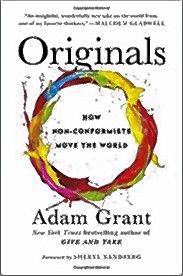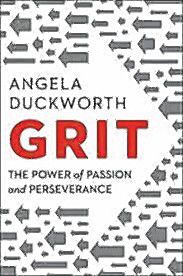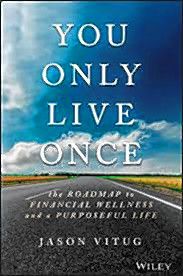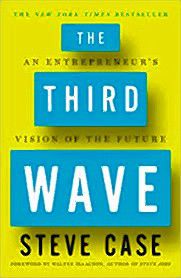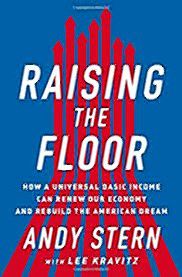 1 Originals: How Non-Conformists Move the World
By Adam Grant
Using surprising studies and stories spanning business, politics, sports and entertainment, Grant explores how to recognize a good idea, speak up without getting silenced, build a coalition of allies, choose the right time to act, and manage fear and doubt. He also discusses how parents and teachers can nurture originality in children and how leaders can fight groupthink to build cultures that welcome dissent.
2 Grit: The Power of Passion and Perseverance
By Angela Duckworth
In Duckworth's view, the adage that only practice makes perfect is not only true; it is inexorable. Indeed, the secret to achievement is not talent or genius, but pure persistence, what Duckworth calls "grit." Through interviews with some of the world's highest achievers to historical anecdotes to insights gleaned from modern experiments in peak performance, Duckworth reveals that the ability to persevere is perhaps the greatest talent of all.
3 You Only Live Once: The Roadmap to Financial Wellness and a Purposeful Life
By Jason Vitug
Vitug redefines the millennial mantra of "you only live once" into a practice of mindful financial decision-making to engineer one's dream lifestyle. There are numerous books, seminars and apps created to address the issue of financial illiteracy but none highlights the fundamental reason why financial knowledge is important. There is a growing movement among personal finance bloggers and educators to refocus financial education from the "how" to the "why." It's important to address the inner motivations and habits that are preventing many from living their dreams.
4 The Third Wave: An Entrepreneur's Vision of the Future
By Steve Case
There's little doubt technology has transformed the world. But where exactly it's going from here is up for debate. There are few people more equipped to answer that question than one of the world's foremost entrepreneurs, Steve Case, a co-founder of AOL. Here, Case explains how and what technology will impact next, and more important for readers, the skills one needs to succeed in this third wave.
5 Raising the Floor: How a Universal Basic Income Can Renew Our Economy and Rebuild the American Dream
By Andy Stern
The foundation of economic prosperity for all Americans, Stern believes, is a universal basic income. The idea of a universal basic income for all Americans is controversial, but American attitudes are shifting. Stern has been a game-changer throughout his career, and his next goal is to create a movement that will force the political establishment to take action against something many on both the right and the left believe is inevitable. Stern's plan is bold, idealistic and challenging, and its time has come.