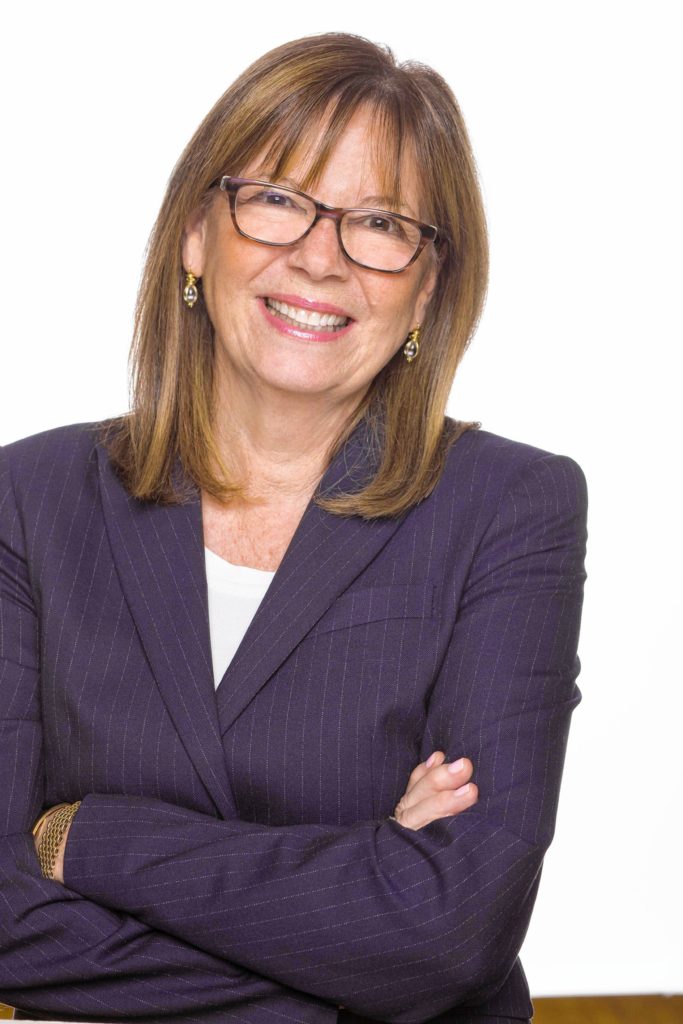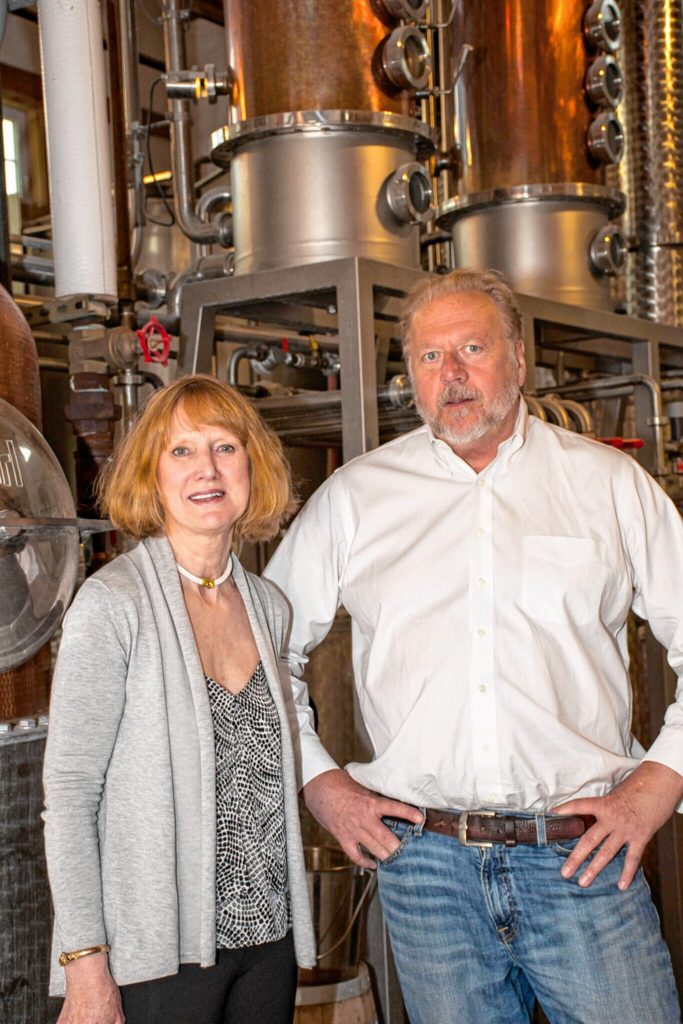 Companies and organizations invariably reflect the personalities of their CEOs. If you are one of the multitude of listeners who would describe New Hampshire Public Radio as smart without being pompous, well-informed without being donnish, and focused without losing the wide-optic perspective that makes for a good conversationalist, then you already have a pretty good idea of how I would describe Betsy Gardella, the president and CEO of NHPR.
I walk into Angelina's Ristorante Italiano, a charming Concord restaurant, a few minutes late for my Power Lunch with Gardella and find her zipping through emails. She smiles and waves away my apologies. She then switches off her mobile phone and puts it away; in fact, the ubiquitous electronic interrupter of modern meetings will not be seen or heard from until our lunch is finished — an admirable trait not often seen these days!
We ask our cheery server, Emily, to give us a few minutes to peruse the menu and I launch into a subject that has been on my mind ever since I read about it in The New York Times: the conflict that can occur between nonprofit organizations and their major funders.
The Times piece dealt with think tanks in Washington generating reports that benefit their donor companies. How, I ask, do public radio stations such as NHPR, with their almost complete financial reliance on donors, avoid the same pitfall?
Gardella switches effortlessly from light conversationalist to serious CEO.
"I have to say that in all my years working in public radio, I have never seen an instance where a donor has tried to influence the station's programming," she says. "That was true in New York, in Minnesota, and here at NHPR, three communities I've worked in for public media. Donors support us because they want to associate with the trusted reputation of public radio, so it is not in their interest to persuade us to be otherwise."
Twenty-thousand households and 450 corporations contribute to NHPR, she says. "The diversity and transparency ensures no one interest will ever take us down a road we don't want to travel."
Emily returns for our orders. Angelina's menu is compact and inspired, with an excellent repertoire of classic Italian fare. My guest chooses the chicken piccata with risotto and a salad tossed with roasted red pepper vinaigrette. I order the insalata Caprese. The combination of fresh sliced plum tomatoes with equally fresh mozzarella make it a dish for which I'd gladly walk to Concord from Vermont.
Gardella has worked in public media for 20 years. She studied psychology, but in graduate school at the University of Maryland, she fell in love with the performing arts. "It became a passion for me, so I took a break from graduate school, moved to New York City and got a job in theater. I did that for some 15 years, and in that time I made my first small donation to public radio. They thanked me on the air, and I discovered the intimate connection that public radio has with its listeners," she says.
She later became a mom and stayed home for a while. When Gardella went back to work, it was for a women's health organization in New York, because in the performing arts business, "you were 24/7 and I needed time for my daughter." Then, out of the blue, she got a call from a headhunter. WNYC-FM in New York was looking for a vice president of marketing and development. WNYC was being sold by the city, which then owned the station, and needed to raise $20 million to buy the license.
Gardella took the job.
When Gardella was hired, WNYC's operating budget was $8.5 million. When she left five years later, it was $23 million. Where did she learn how to raise funds so successfully?
"I had this streak as a child," Gardella says. She collected money for UNICEF, muscular dystrophy and many other causes. "Somehow I realized if you have something you really care about, and you can connect with others that have the same interest, you can make things happen in the public sector," she said.
At WNYC, Gardella had a job she loved, in the communications capital of the world. But her world broke apart in the wake of 9/11.
"My daughter was in the fourth grade. We lived in central Brooklyn, and it took us an hour on the subway to get to her school," she recalls. "Everyone expected the next attack on the subways. We were constantly told to be on the lookout for unattended backpacks. The tension was unrelenting, so in 2002 we made a family decision to move out of New York.
"We chose the Twin Cities (Minneapolis-St. Paul) because it's a fabulous place to live, with great public media: American Public Media, Public Radio International, and Minnesota Public Radio are all there. Most of the population is in the Twin Cities, with the rest being a diverse, largely rural state, which makes running a statewide public radio station challenging."
She did not know it at the time, but this experience would hold her in good stead when she was tapped three years later for the top job at NHPR.
"I'd gone to school at Boston University, loved New England, and have a sister who lives in New Hampshire. Plus I loved the idea of running a station and returning to the East Coast," she says.
After another family decision, Gardella took the job. Eleven years later, she hasn't looked back.
Thanks to Gardella's fundraising skills and an outstanding board of trustees, NHPR has moved to brand-new quarters, revamped its infrastructure (diagnostics can now be done via telephone, a big cost savings in a rural state) and transitioned to a multiplatform digital-driven editorial team and newsroom. NHPR has threaded itself into the fabric of New Hampshire and beyond, and is nationally recognized for its innovativeness and digital finesse.
"In 2005, we had 19 contributors giving $1,000 or more," Gardella tells me. "Today we have over 400. This combined support — members, major donors, corporations and foundations — has allowed us to strengthen public service and provide New Hampshire with a wonderful mix of local, national and international reporting."
I lean back and express my admiration.
"I've been very lucky," Gardella says.
But I am reminded of the old saying: The harder one works, the luckier one gets.
Sarwar Kashmeri is an author and columnist who specializes in international affairs. He is a regular commentator for the Huffington Post, U.S. News and World Report, and Vermont Public Radio.