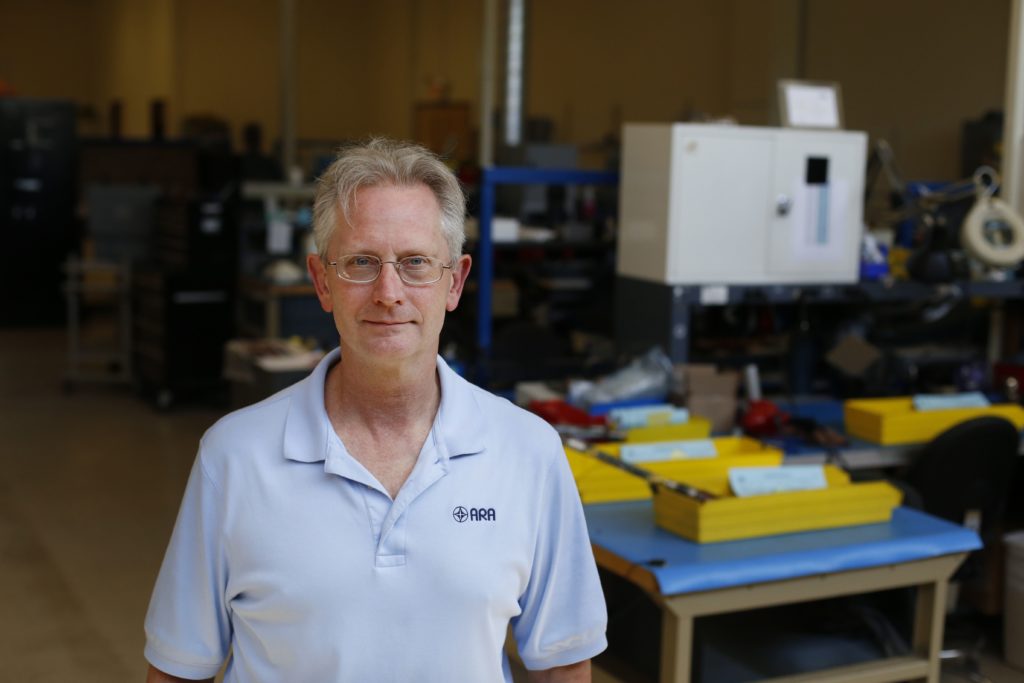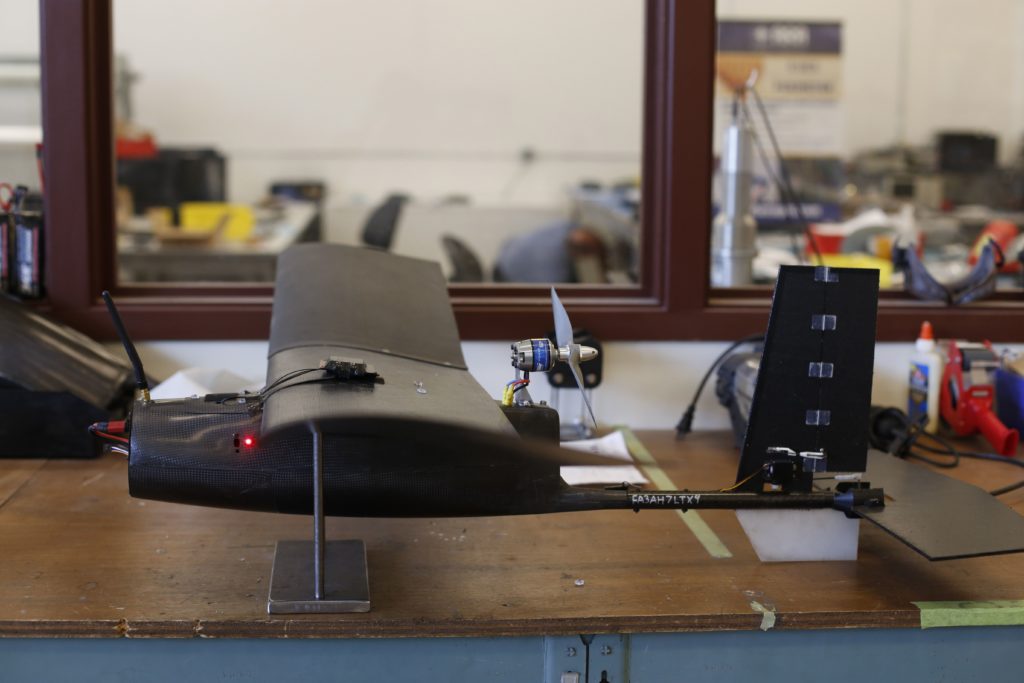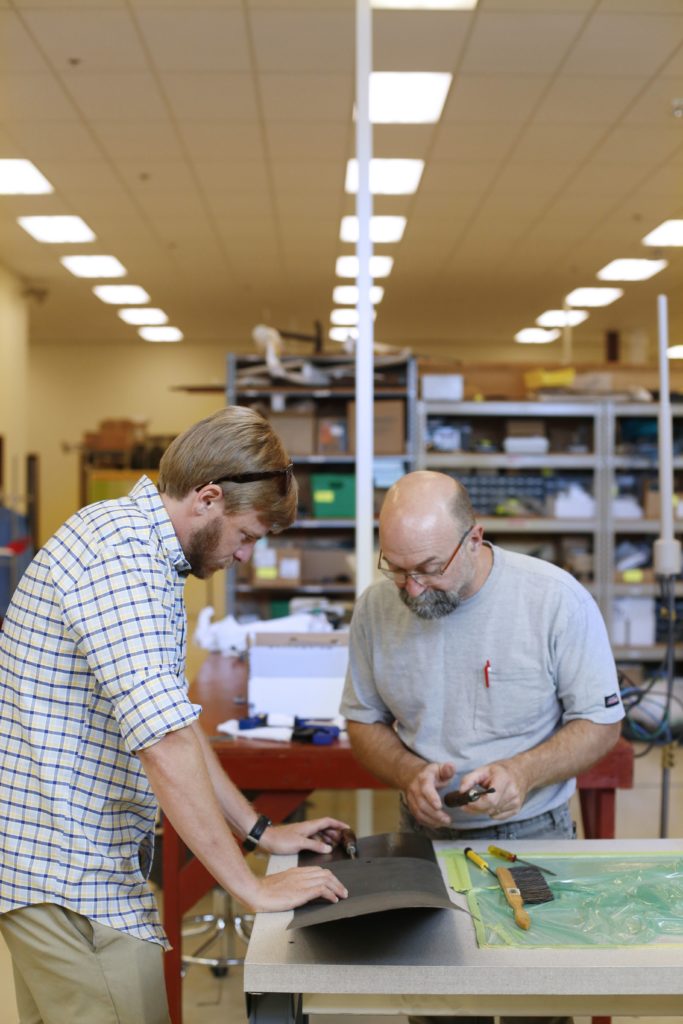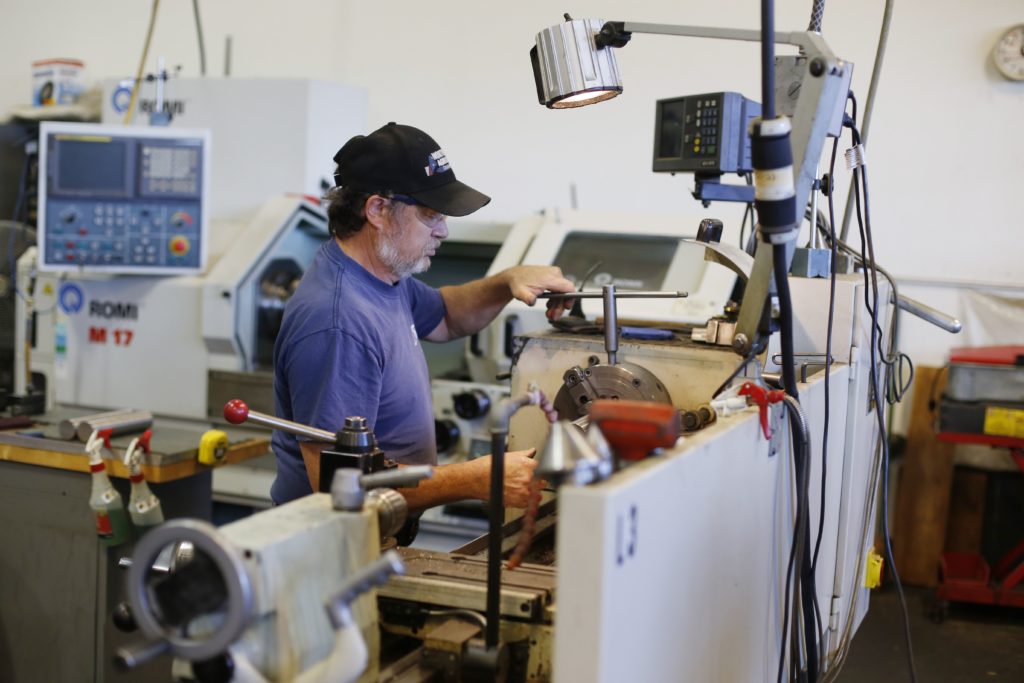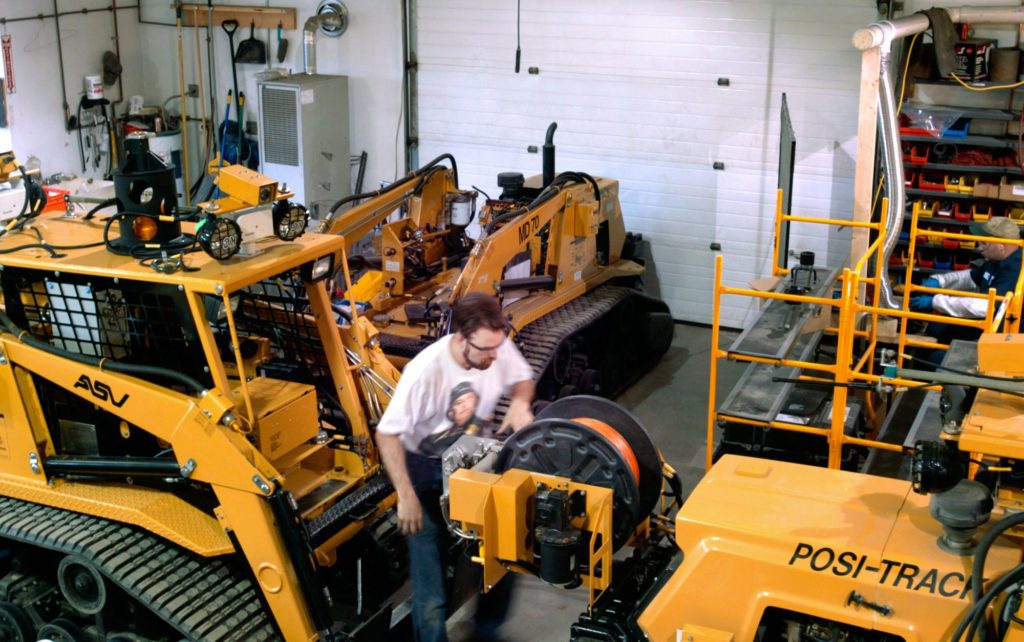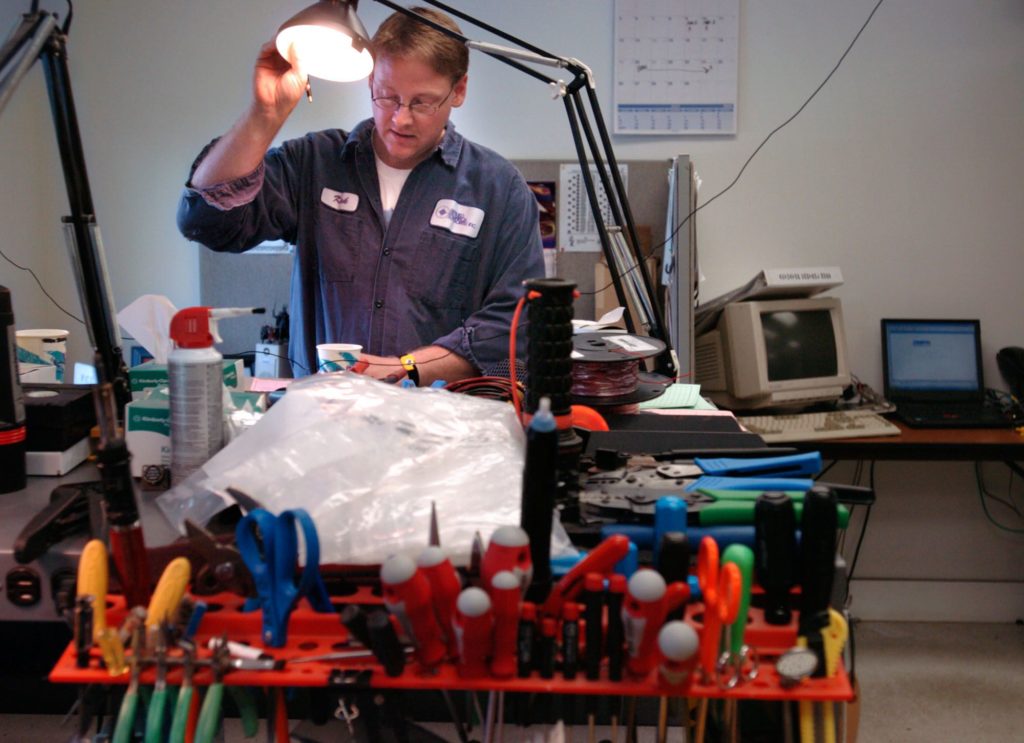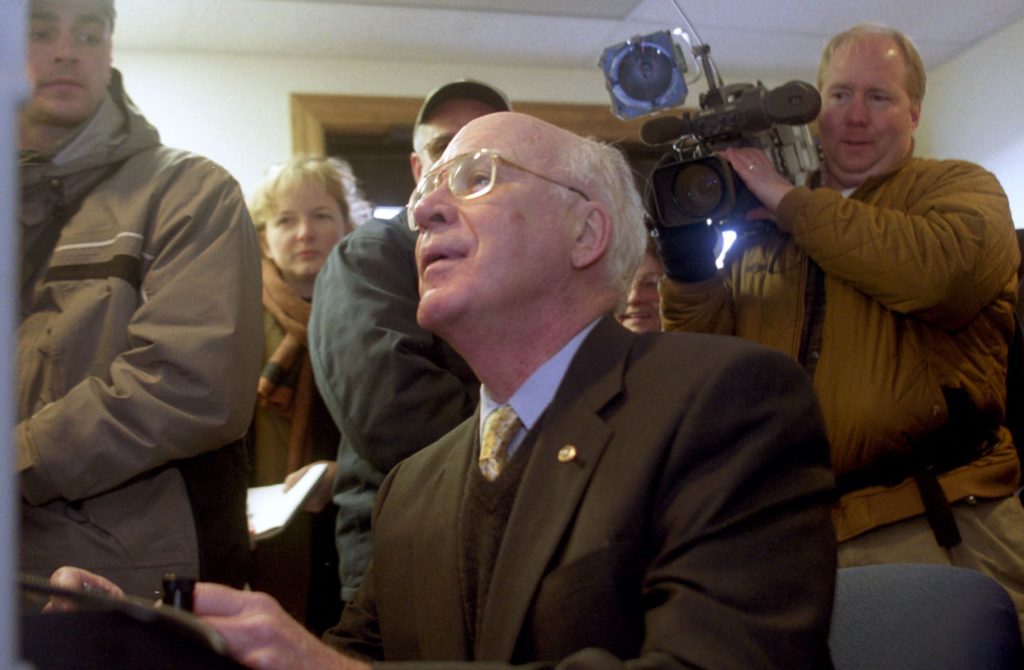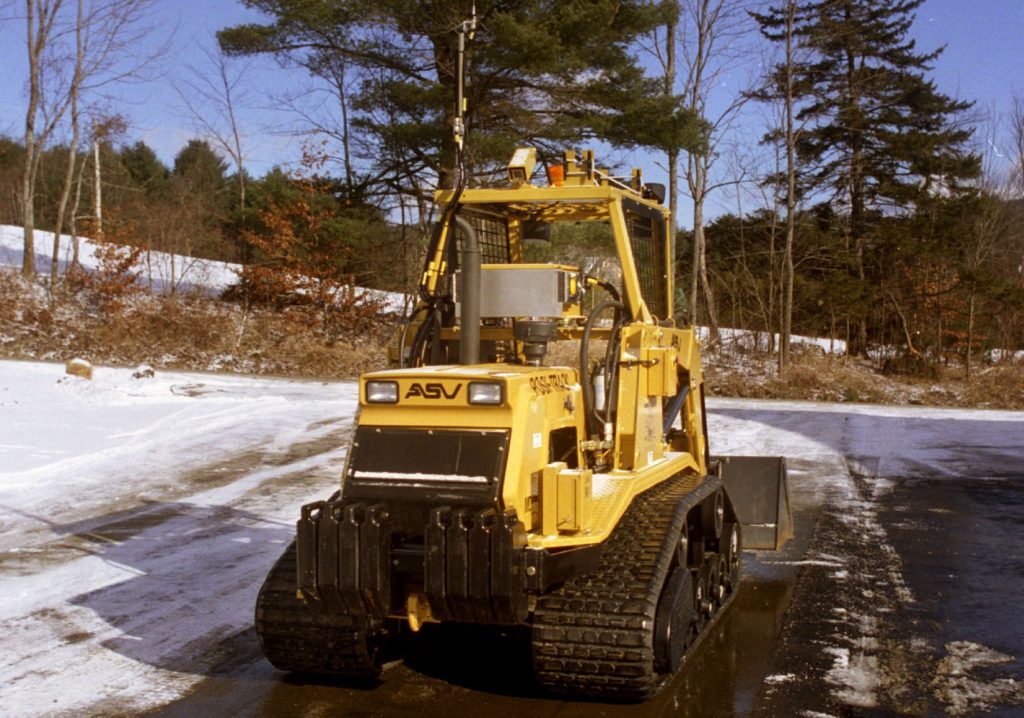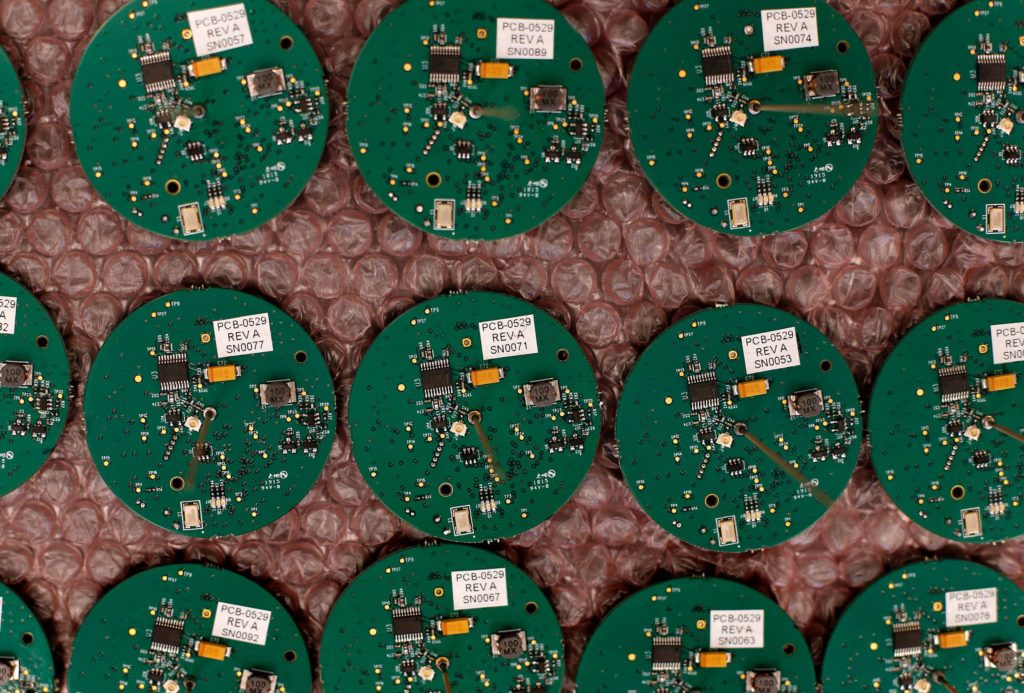 In a low-slung, nondescript brick building in Randolph, engineers are developing high-tech sensors that even now are monitoring global hot spots, war zones in Iraq and Afghanistan, bloody African battlefields and U.S. military bases at home and abroad.
From small, relatively inexpensive ground sensors that can detect footsteps and summon drones to investigate to more sophisticated machines that can sniff out radiation from a "dirty bomb," the devices are among the latest developments of the Automation and Geosciences Sector of Applied Research Associates, the Randolph-based unit of the international research and engineering firm that has 1,100 employees working at 58 locations in 22 states and Canada.
Started in 1979 as a two-man operation in New Mexico, ARA now has annual revenue of more than $200 million, about 80 percent of it from Department of Defense contracts. Its five business sectors focus on areas of national security, infrastructure, health care, energy and the environment.
The company's Vermont unit started life nearly 40 years ago in an old farmhouse in Royalton. It was acquired in 1980 by Higgins, Auld and Bratton Inc. of New Mexico, after which the company changed its name to Applied Research Associates.
In 2002, the Vermont unit was split into two divisions: Vertek, named for the first product line manufactured in Vermont — environmental investigation systems that identify hazardous waste — and the Unmanned Systems and Security Products Division, which produces the seismic sensors and radiation detection units, among other products. In 2005, the growing unit moved to the old Waterbury Co. building on Beanville Road in Randolph, which gave it almost three times the space and 57 acres on which to test its projects.
An independent operation
Though the Randolph unit works with other company sectors on product development, it operates independently from the larger corporate structure, said John Haas, chief scientist and vice president of the Automation and Geosciences Sector.
"The way ARA operates is not that money flows from the mothership down to us," Haas said. "We really operate as a bunch of little businesses, which is how we maintain an entrepreneurial environment. We're 100 percent employee-owned, and we work locally to generate our own business."
Profits are pooled among the company's five sectors, but compensation comes back to local sectors and employees based on performance. It's that independent structure and entrepreneurial atmosphere that helps attract talent to the small Randolph unit, which has about 50 employees, 90 percent of whom are Vermonters. In the past, ARA has recruited talent from the University of Vermont and Vermont Technical College.
These days, recruiting is mostly done on social media. The moment a job opening is posted online, Haas said, applications arrive nearly in real time.
Of Randolph's 50 employees, about 10 percent hold a doctorate, 15 percent hold a master's degree, 50 to 60 percent have a bachelor's, and the rest have an associate degree or other level of education.
Because the employees are owners of the company, Haas said, they have a vested interest in its success.
"Employees are rewarded as a result of that. We have some churn, definitely, but we have some long-term employees as well. I'd say the average employee has been here more than five years. Some have been here over 30 years," said the 57-year-old Haas, who has been with the company for 18 years.
The company's profit sharing "is very attractive now, though I didn't fully understand it when I started," said Greg Hewitt, who seven years ago was recruited to ARA from UVM, where he obtained his master's degree in mechanical engineering. "It's entirely employee-owned, so if the company does well, the folks that work here are rewarded (with) stock, which are quite valuable."
"It's unique in that every couple of months you're doing something different," Hewitt said. "It's a project, not a product, business, so it's a very interesting place."
Made in Vermont
Though some in Randolph (population 4,768) might not be intimately familiar with ARA, the company has a significant impact on the town's economy and social fabric, according to Julie Iffland, executive director of the nonprofit Randolph Area Community Development Corp.
"There's the immediate and direct impact of having them here, because employees use services and interact with the community; that's an important impact that every business contributes. Secondarily, what's really important for us right now is that we have a growing energy and innovation economy, and ARA is a big part of that. Combined with (Randolph-based) LEDdynamics, these businesses interact and are important contributors to this growing new economy," Iffland said, adding that Catamount Solar just bought space in town to expand.
There's also been a tertiary effect, thanks to past and present ARA engineers starting their own businesses, volunteering at local organizations and serving as role models.
"The longer they're here, the more they integrate into the fabric of the community. It's a natural progression, and they are integrating in the community in amazing ways," Iffland said. "I know schoolchildren have (visited ARA), and the exposure that young people get to professional careers like that is incalculable. The more exposure they can get to a variety of opportunities, the better off they are because they can imagine themselves doing something that interests them."
Vermont U.S. Sen. Patrick Leahy, a Democrat and leading member of the Senate Appropriations Committee, has helped secure tens of millions of dollars in government contracts for ARA since 2003.
In the late 1990s and early 2000s, for example, ARA received more than $20 million in contracts to provide robotic tractors — called the All-Purpose Remote Transport System, or ARTS — to the Army, Air Force and Marines. The ARTS machine is a modified version of a standard construction tractor that can be outfitted with a backhoe, a bucket and other equipment. ARA's robotic conversion allows the tractor to be operated remotely, and the machine is used to find and remove some of the millions of land mines that still infest many parts of the world.
In this year's budget, Leahy was able to include language that helps ARA by advancing robotic cleanup of Army ranges that contain unexploded ordnance.
"I'm proud of the work ARA has done to develop technology that identifies and removes simplistic and deadly land mines that threaten the lives of our soldiers and countless civilians," Leahy said in an email. "At the same time, ARA's engineers have produced smart technology to be placed in the ground — a non-lethal smart sensor that will give vital information to our troops. Needless to say, this is an issue that (Leahy's wife, Marcelle) and I hold close to our hearts."
"These technologies would be exciting no matter where they were developed. But the fact that they are made here in Vermont — putting engineers to work in Randolph, creating manufacturing jobs in the Green Mountains and growing Vermont's high-tech workforce — is especially exciting," Leahy wrote.
Hearing the footsteps
"This is the latest and greatest stuff," Haas said, ushering a visitor into the room where the ground sensors are developed and manufactured, "that we can talk about."
On a table sit a number of round disks a little smaller in diameter and slightly thicker than a hockey puck, each with 3-inch antenna sticking out of the top. Depending on the model, the insides look like that of a smoke alarm, or an electronic flower.
The sensors, known as Expendable Unattended Ground Sensors, or E-UGS, detect vibrations in the ground. They have three modes of operation: footstep, vehicle and activity, which detects both. The sensors currently can't discriminate between animal and human footsteps, but Haas said that's an area of active research by ARA and its competitors.
"The U.S. military has primarily used these in footstep mode, and have tens of thousands in Afghanistan and Iraq, monitoring remote locations," Haas said.
The sensors are buried right below the surface, with the antenna sticking up out of the ground. They have a detection range of 30 meters, depending on the soil and background noise. The transmission range is 10 miles or more, depending on conditions. With no obstructions, Haas said, the range can reach 40 miles.
Other similar sensors operate on a network and need to be running and talking to one another all the time. That requires a lot of power and makes the sensor system vulnerable. If one sensor goes down, it can take the whole system with it. ARA's sensors, however, operate independently.
"With our product, each sensor reports back to the base station 10 miles away, which is a huge advantage, and one of the most attractive things to the U.S. military," Haas said. The encoding and decoding of the sensor's transmissions is performed by patented ARA technology.
Another advantage to the ARA product is that if a sensor is picked up or tilted, it sends out a message indicating that the device has been tampered with, as well as its GPS location.
Sensor information is transmitted to a wallet-sized receiver worn by soldiers in the field, who can download data to a computer once they're back on base. ARA is developing an app to transmit that data to soldiers' cellphones.
"That's the communication situational awareness tool of the future," Haas said. Soldiers "will have a map that shows where all the sensors are, and when one goes off, the map flashes red. With the cellphone, they may have an audible alert or the phone may vibrate. It sends a very short message that gives the information, tells you which sensor ID it is, and what kind of detection it was."
The usual response to such an alert is to send an unmanned aerial vehicle, known as a UAV or drone, to the location. ARA is developing a system called Fly to Q (the sensor is the Q) that will automatically dispatch a UAV to a triggered device's coordinates, where the drone will hover and report its findings.
To date, more than 40,000 sensor units have been sold to the U.S. military, and 500 to the Kenyan government. Haas said the Kenyans are so happy with the product, they plan to place an order for 1,500 more.
"It turns out that the Ugandans saw the Kenyan system and now they are probably going to order 1,000 sensors. It's starting to pick up steam worldwide," Haas said.
ARA's E-UGS last about six months in the field, and work is underway to extend that to a year. (Larger units last two years.) The sensors' lithium batteries are replaceable, but Haas noted that in some situations and places — active battle zones, for example — changing batteries isn't feasible. The units operate in a semi-sleep state to save power, and sophisticated algorithms determine when to wake the units and send readings back to base.
In addition to the military, E-UGS now are being sold to private companies and municipalities. They're being used to monitor a large theft-prone trailer park in Arizona, and New York utility Con Edison, as well as other utility companies, are deploying them to enhance security. Haas said he foresees sales to municipalities and the federal government to monitor pipelines and other infrastructure.
ARA's E-UGS cost less than $500 each. By way of comparison, Army sources at Georgia's Fort Benning and Virginia's Fort Belvoir reported that similar products cost $1,200 to $5,000, according to ARA. The company's receiver runs about $2,500, though Haas expects the price could come down with the next generation.
Radiological detection
E-UGS are assembled in a modest-sized room in the company's 64,000-square-foot Randolph facility from parts produced by other Vermont companies. A worker can produce one unit in about 3½ minutes.
A product that takes considerably more time and space to produce is the company's portable radiation detector, known as Portable RAD.
Haas' enthusiasm was palpable as he walked to the cavernous warehouse where the units are housed.
The detectors come in a few designs, each on a trailer. The largest has an electronic sign that can be programmed to say things like "slow down" or "park here." The sign has nothing to do with the function; it's just for show.
The units are completely self-contained, run on solar power and can operate 24/7. They also are equipped with cameras for traditional surveillance. Typically, they're used at the entrances to military bases and at border crossings, but Haas anticipates their use at stadiums and other large venues as efforts to combat terrorism evolve.
"The real meat of the device is right here," Haas said, opening the unit and pointing to two large shiny tubes. "These are the radiation detection crystals. Gamma rays that are produced by the radioactive materials go through this metal, hit crystal and covert to a pulse of light. The intensity of the light is proportional to the energy, so we actually get a spectrum, and can tell what radioisotope it is."
The metal tubes are connected to a small computer, which does an analysis and sends information back to a control center.
Previous versions of the technology could not distinguish between natural radioactivity and a dirty bomb, so the devices went off all the time.
"We can detect someone who's had a medical test driving by at 60 miles an hour," Haas said. "The beauty of this is that it will tell exactly what radioisotope you have. If it's a medical one, they don't stop you."
The largest unit costs about $65,000; a smaller unit is roughly $50,000. ARA has sold about 25 to the Marine Corps, and they are being deployed on many military bases in the U.S. and Japan.
Parts for the radiation detectors are produced around the world, but the assembly and system integration is done in Randolph. The software is proprietary to ARA.
Top secret
Haas, a Hanover resident, holds a bachelor's in chemistry from Dartmouth College and a doctorate in analytical chemistry from the University of Massachusetts. As open as he was during the site tour, he does have top-secret clearance; as a result, he has no online profile.
"John's a recognized expert in Raman spectroscopy" (the ability to determine what kinds of materials are in a substance — such as toxic materials leaking from a landfill, for instance), said Haas' boss David Timian, senior vice president and manager of ARA's Automation and Geosciences Sector. "He's a very important part of our team, both technically and making sure people are satisfied with their work environment."
Timian said Haas' expertise crosses a number of functional areas and that he is responsible for ensuring the teams are on the right technical path. Haas reviews all projects involving new technology to ensure there are no fundamental science mistakes.
The two men are friends, and Timian said Haas is known for his sarcastic sense of humor and tough-love approach.
"We've (jokingly) made him our morale officer over the years. His approach is not typical, but it's very successful," Timian said. "He's more cynical in what he says, but you know his heart is in the right place in helping people achieve what they want in their professional and personal lives, whether it's helping on a Saturday at your house, or if you're stuck on a project. He'll come in nights to help."
"What I enjoy about working at ARA is the entrepreneurial spirit here — we can pursue the things that interest us," Haas said. "Also, our goal is to solve real problems and develop products that people will use to make life better and safer, which provides a great sense of satisfaction when this happens, as opposed to just doing research for research's sake."
Jaimie Seaton, of Hanover, has been a journalist for 20 years. She has contributed to and edited publications in the U.S., South Africa, the Netherlands, Singapore and Thailand. She reported for the Sunday Times of London from Johannesburg, and was the Thailand correspondent for Newsweek magazine.