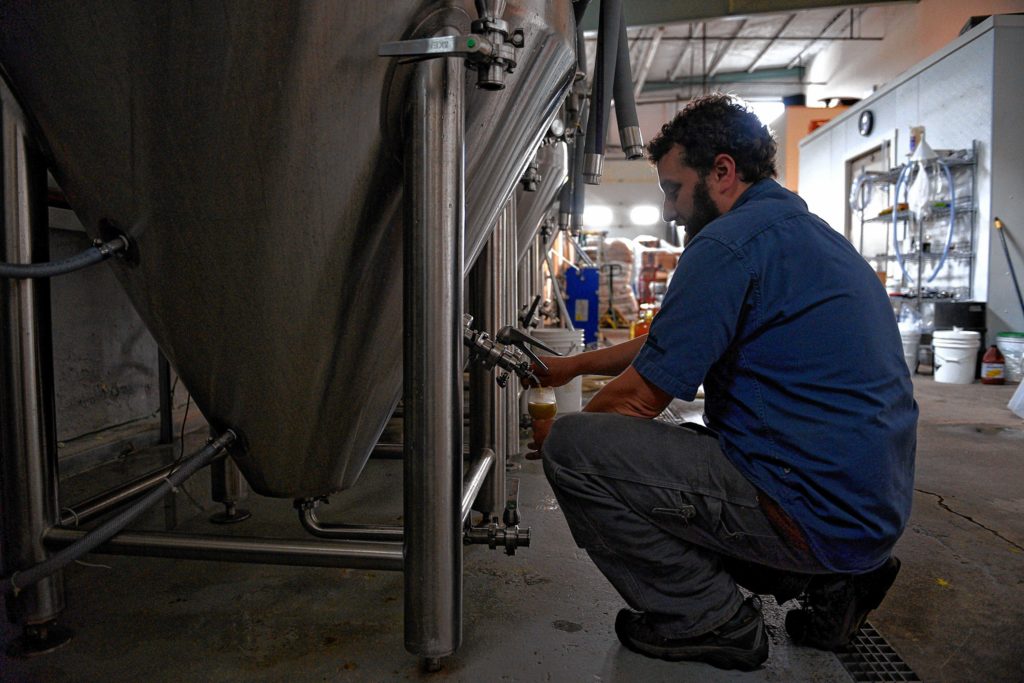 So, you want to turn your brewing hobby into a business?
Before you go online to order thousands of dollars of beer brewing equipment and supplies with an eye to converting your barn into a microbrewery, those who have been through the drill say it's wise to familiarize yourself with the welter of federal and state regulations, not to mention checking with your town planning department to make sure your dreams comply with local zoning ordinances.
(Read more on craft beer in the Upper Valley here.)
"It's not as exciting as making or consuming the product, but there are rules," says Dave Gurtman, an attorney at Dinse, Knapp & McAndrew in Burlington whose practice includes guiding craft brewers in Vermont through the start-up process. "There is a sequencing, and a little art, to get everything in place before you can sell to the public."
1. Get a federal brewer's notice
Although the application now can be done online, it is still a time-consuming process. The U.S. Department of the Treasury's Tax and Trade Bureau must approve the operations, beer recipes, even the labels (an image of Uncle Sam is forbidden, for example) — and also requires proof of a "brewer's bond," which essentially is insurance against the government's claim of any unpaid taxes. The feds also will request a background check for such red flags as drunken-driving convictions.
Expected process time: three to 12 months
2. Apply for a manufacturer's license
Once you've secured your brewer's permit, you are eligible to apply to the Department of Liquor Control in Vermont and the Liquor Commission in New Hampshire for the appropriate manufacturer's license. The Granite State in 2013 passed a law specifically aimed at licensing microbreweries, which are defined as brewers making less than 2,000 barrels annually. New Hampshire knocked the licensing cost down to $240 from $1,200 for the microbrewery category.
Expected process time: three to nine months
Other considerations
At the local level, approval also might be required from the planning board or zoning board, depending upon the town and its specific ordinances, Gurtman says. Not everyone, Gurtman advises, may want to live next door to a brewery with "beer tourists" coming and going.
"It's good to know what your neighbors will think," he says.
And microbrewery licenses typically allow only growler refills and "tastings" — 4-ounce samples of the brews on tap, no pints. Operating a bar or distributing requires yet other licenses from the state.
Then there are the unexpected things. Building codes, for example, require brewers to have floor drains to run off spills and overflows. Most commercial warehouses, where many brewers have set up shop, do not have floor drains, so they have to be cut into the concrete floor.
"While getting warehouse space is not expensive, getting a floor drain put in becomes one of the larger capital expenses," warns Gurtman, who says he didn't know much about that topic when he started advising breweries five years ago — but he does now.
"Do you know how much time I've spent talking about floor drains?"