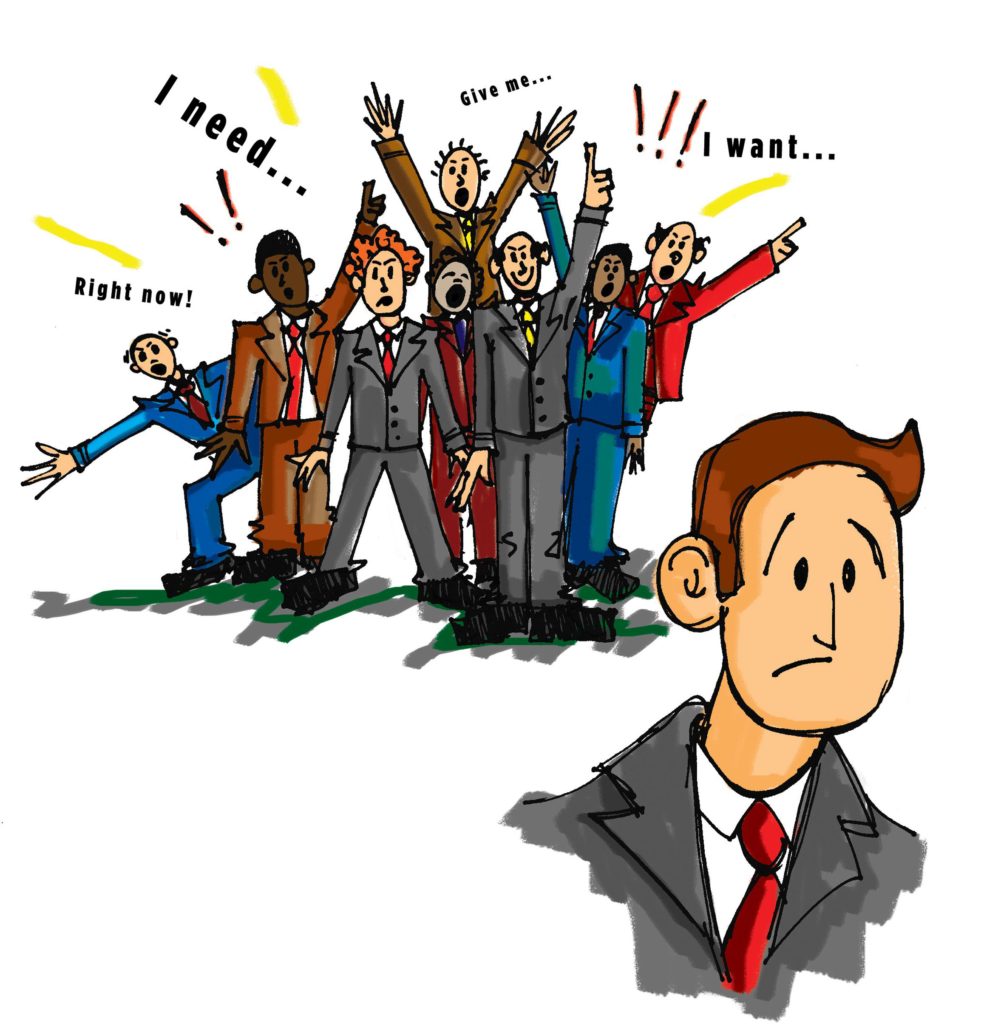 In this age of viral videos, sound bites and 140-character statements to the electronic world, it seems only the brief survive. There is no better example of this than in the boardroom or production office. Human resource professionals, production managers, administrators and employees alike share one major concern: where to find the time to complete all the tasks on their plate. What does this mean for the staff charged with attracting, retaining and cultivating the human beings that every company needs? To put it plainly, it puts the staff at a major disadvantage. Most core human resource issues simply cannot be boiled down.
That's not entirely a bad thing. The days of long-winded diatribes on such mundane but critical HR-centric topics as employee engagement, human capital campaigns and conflict resolution are, mercifully, coming to an end. And with that ending comes the difficult task of packaging critical human resource axioms into tidy little quips able to be retained after a 15-minute meeting with line supervisors, senior management and a wide array of employees.
To demonstrate the type of quotable, tweetable quip I am urging HR managers to adopt, I give you: Retain to recruit! Retain to recruit! Retain to recruit!
Consider this advice as my way of dealing with another challenge presented by the electronic world: The old carrot-and-stick approach to management no longer should be considered best practice. (Was it ever really?)
In my opinion, this conversation starts with one critical fact that must be understood by every person who has so much as a single part-time employee reporting to him: In the Information Age, people share more information much faster and with a much wider audience than at any point in human history.
How this affects direct management is obvious: If a person you manage has a bad experience at your company, you can be sure that other people will know about it. If you yelled at an employee instead of calmly expressing your concerns, chances are very good that excerpts of your interaction have been texted, tweeted, Facebooked, Instagrammed, Snapchatted or any of the other verbs that the internet has added to our lexicon.
Believe me when I tell you that the next time you seek candidates for an opening, at least some in the pool of potential hires will have heard that your company is not a good place to work. How you treat your staff has more to do with the talent you attract now than it ever has before.
The real challenge is how to maintain some discipline within the labor force without making employees feel they need to make their complaints known to the world.
The answer very likely is already available to us. We all have team members who have that way about them — that unique trait that allows them to stay calm and express negatives in stressful situations without insulting or placing blame. You also might know them as the people in your company everyone seems to want to work for. I bet they would be willing to share the methods they use. I'm confident they wouldn't mind being asked how they might handle a certain situation.
But not every manager will have the ability to adopt new methods. Many simply will continue down the wrong path, not because they are ignorant or stubborn, but because we are a species that largely tends to mimic the behaviors we see throughout our lives. That manager known for his outbursts probably was hollered at when he made a minor mistake early in his career and might feel completely justified in treating those he manages in a similar way, now that the shoe is on the other foot.
Again, people behave this way not because they are cruel or want some sort of twisted payback, but because this is the way they have learned to handle situations. We are a species that learns by osmosis.
So, HR pros, you need to boil everything down to a quick phrase or two which, when repeated a few thousand times, will become part of a manager's psyche, part of who he or she is as a leader, and will have a real effect on how he or she treats people.
This will have a positive influence on the attitude and productivity of the staff you already have assembled and, thanks to today's rapid dissemination of information, also will have a hugely positive effect on the volume and level of talent approaching you for employment.
Remind managers it is their job to treat their staffs with respect. Remind them that treating people with respect does more to retain an individual employee than any other factor, including money. Remind them that information now flies around the globe faster than they can imagine.
Remind them that the information spread about them and the company will affect how many applications they review the next time they need to grow their staff. Remind them of these truths all day, every day, and soon they will realize that you have been right all along.
The most difficult part of this process is the inevitable lack of buy-in from a key member of the management team. One bad apple can spoil the bunch, one bad actor can ruin a movie and one bad manager can ruin a reputation.
The unfortunate reality is, as an HR pro in the 21st century, your No. 1 responsibility is protecting your company's reputation as an employer. In that situation, there really is only one solution: help the manager realize the importance of getting on board. If he refuses, you might reconsider his role on your team — but do so in a tactful way, lest you go viral.
And forgive me for breaking the rule I first urged upon you about being brief.