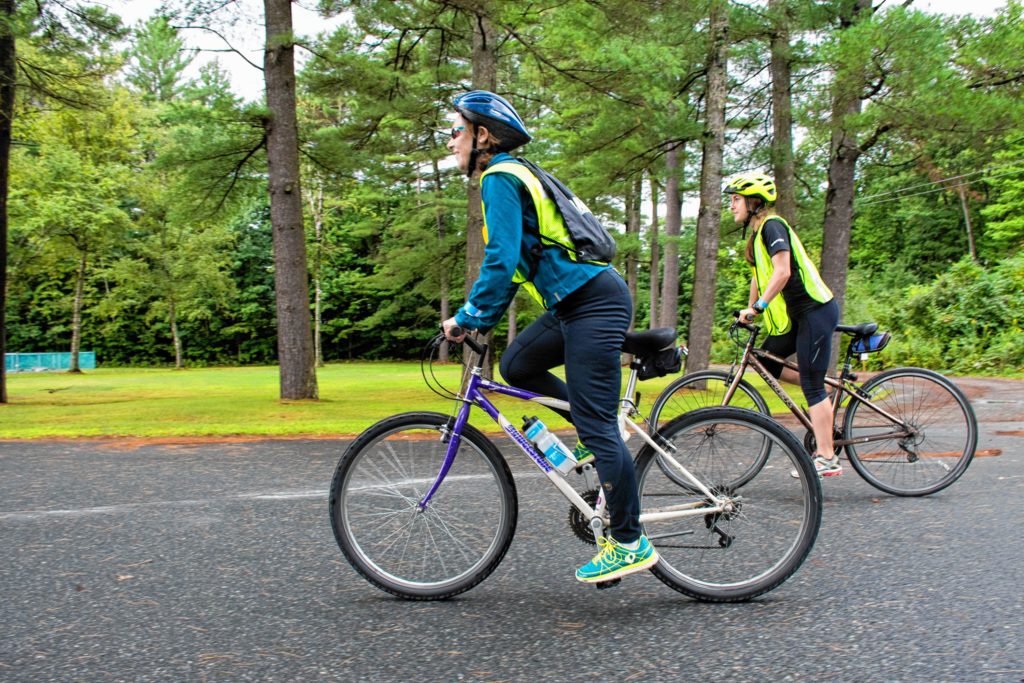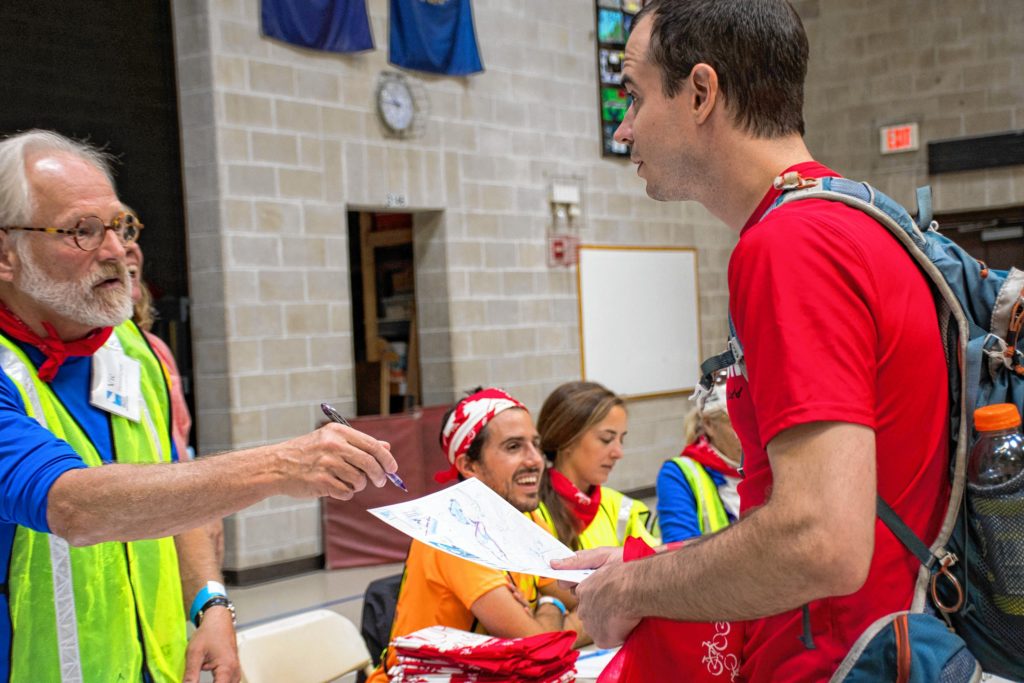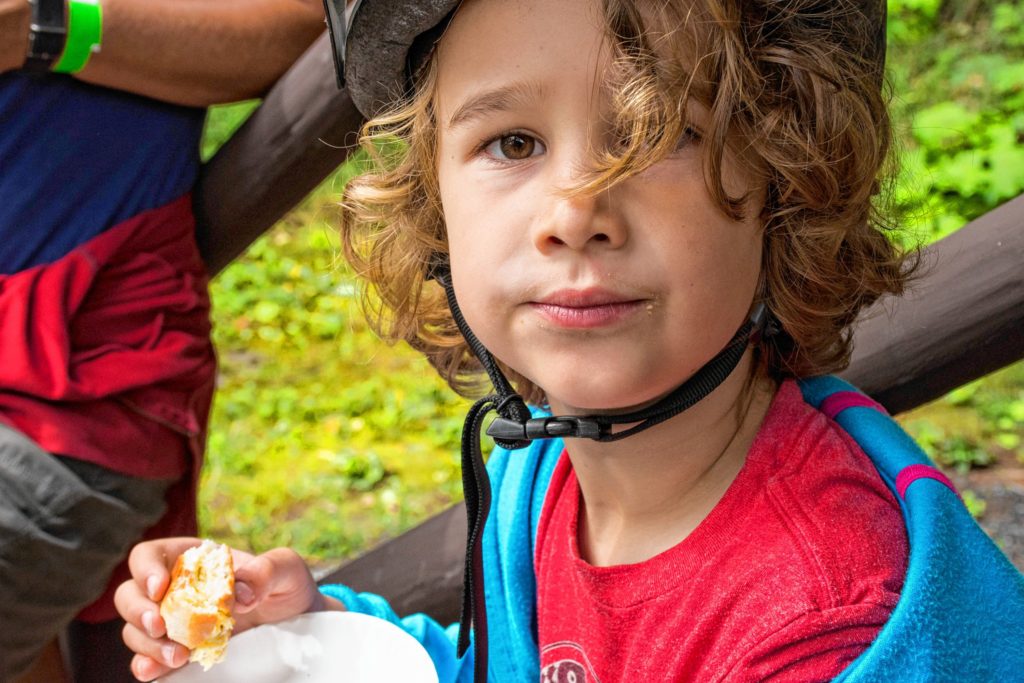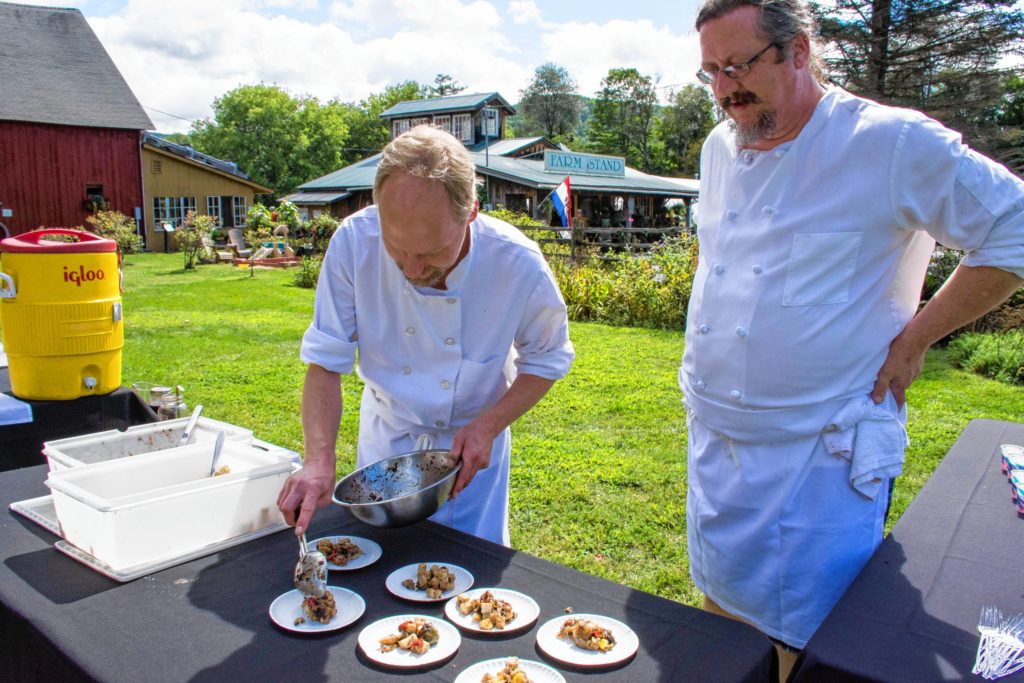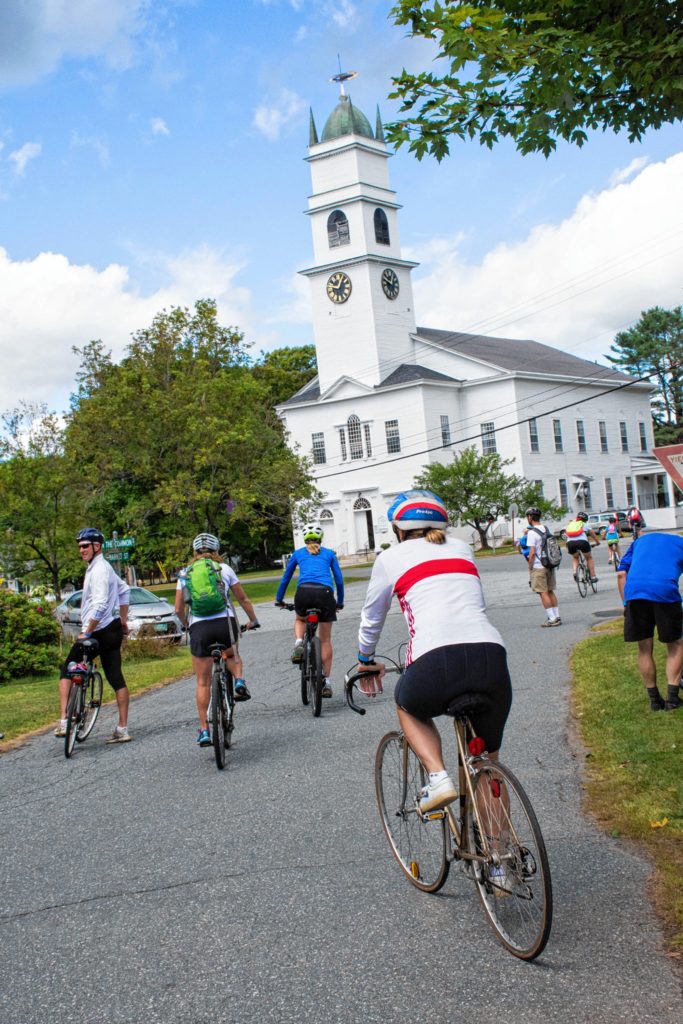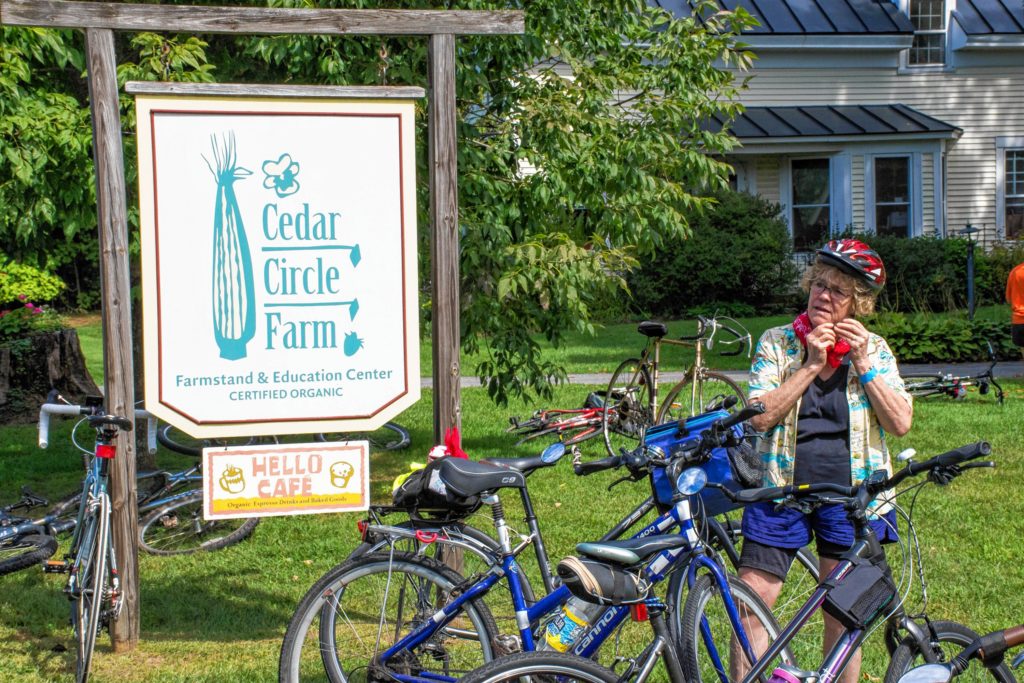 An early morning thunderstorm on Sept. 11 may have deterred some cyclists, but the 300 who turned out for Upper Valley Trails Alliance's 10th annual "pedaling picnic," held later that day, ultimately were treated to clear skies — not to mention scrambled egg slider sandwiches, burritos, gazpacho and fresh sweet corn.
The nonprofit's biggest fundraiser, ​​Tour de Taste offered a choice of three cycling routes, with food stops at farms, nonprofits and private homes. Strafford Organic Creamery and 13 other area businesses and farms provided the sustenance.
"At the end, we had ice cream," said Laura Romig, the trails alliance's program coordinator. "It was a really nice day."
In addition to local residents, the event draws cyclists from Massachusetts, Maine and even Wisconsin, Romig said. "Some people plan their vacation around it."
The rides, which started and ended at Samuel Morey Elementary School, included the "family friendly" 6-mile loop around Lake Morey; a 31-mile route with a jaunt down River Road; and the most popular, "the classic:" a 20-miler through Orford, north Thetford and Lyme. People of all ages take part, which is "really fun," Romig said. "We had 1- and 2-year-olds on the backs of their parents' bikes," and kids riding the 6-mile route saying they would "graduate" to the classic next year. The tour supports trails alliance programs that aim to get high school kids out onto the trails and encourage elementary students to be outside and active during the winter months, Romig said.
— Aimee Caruso