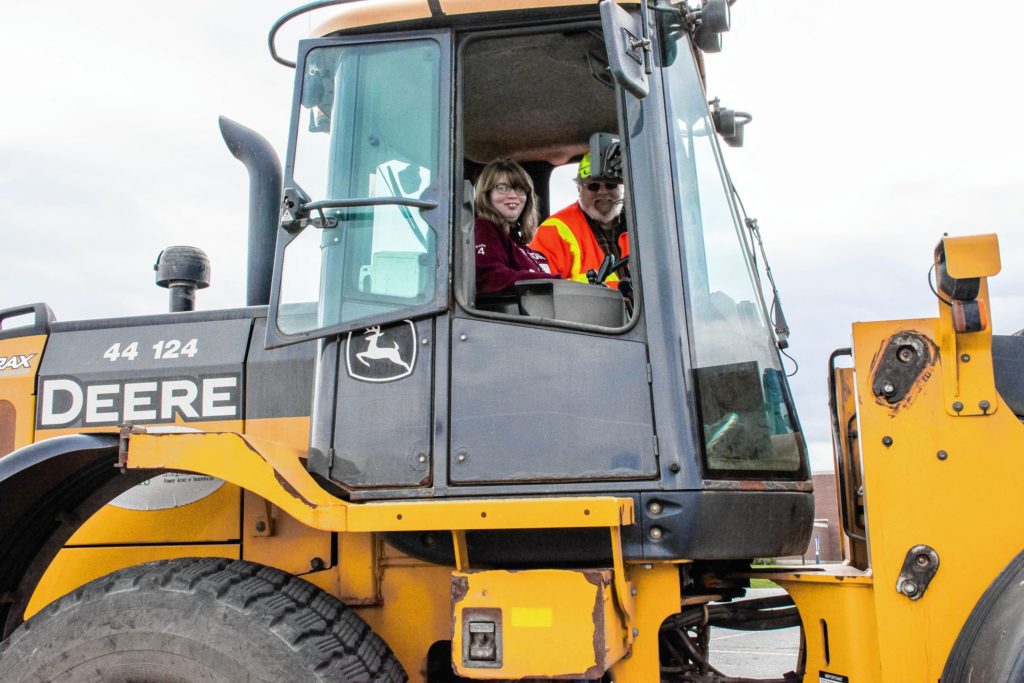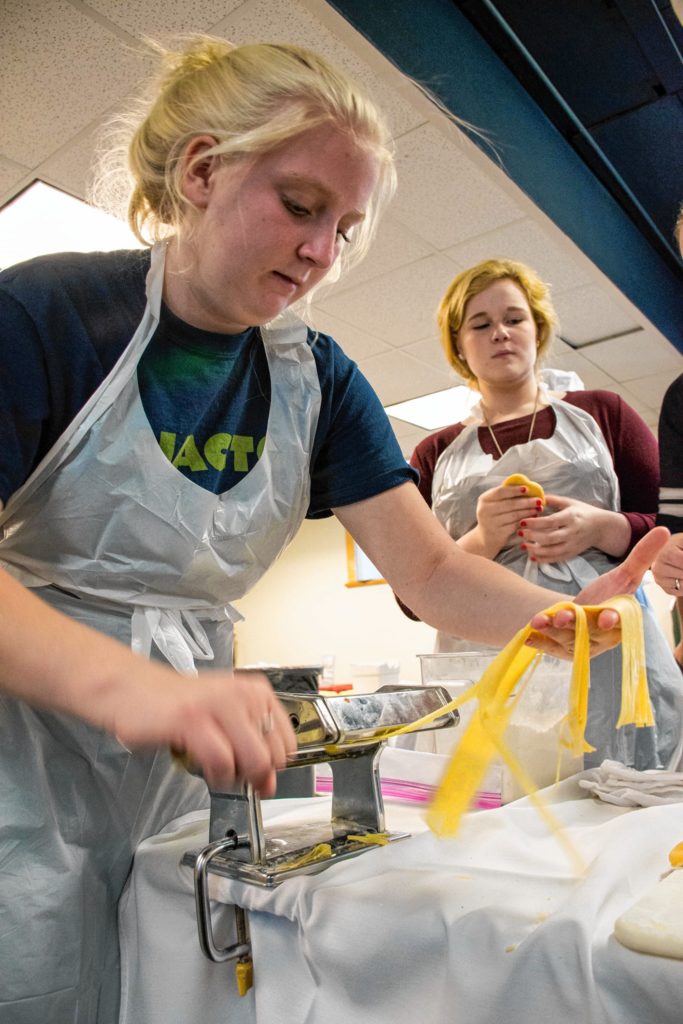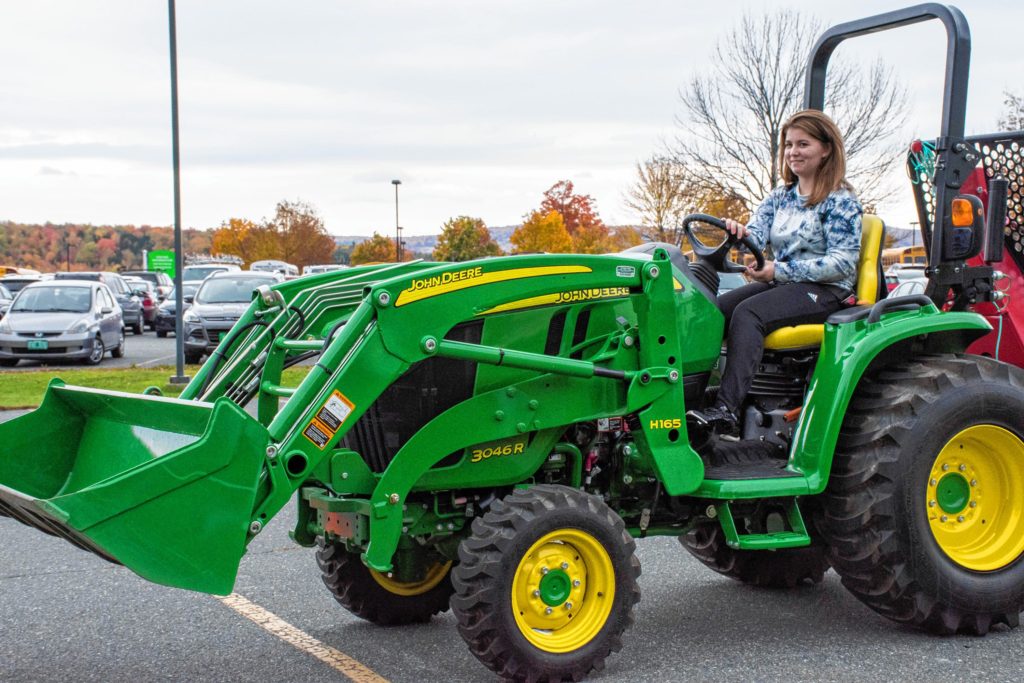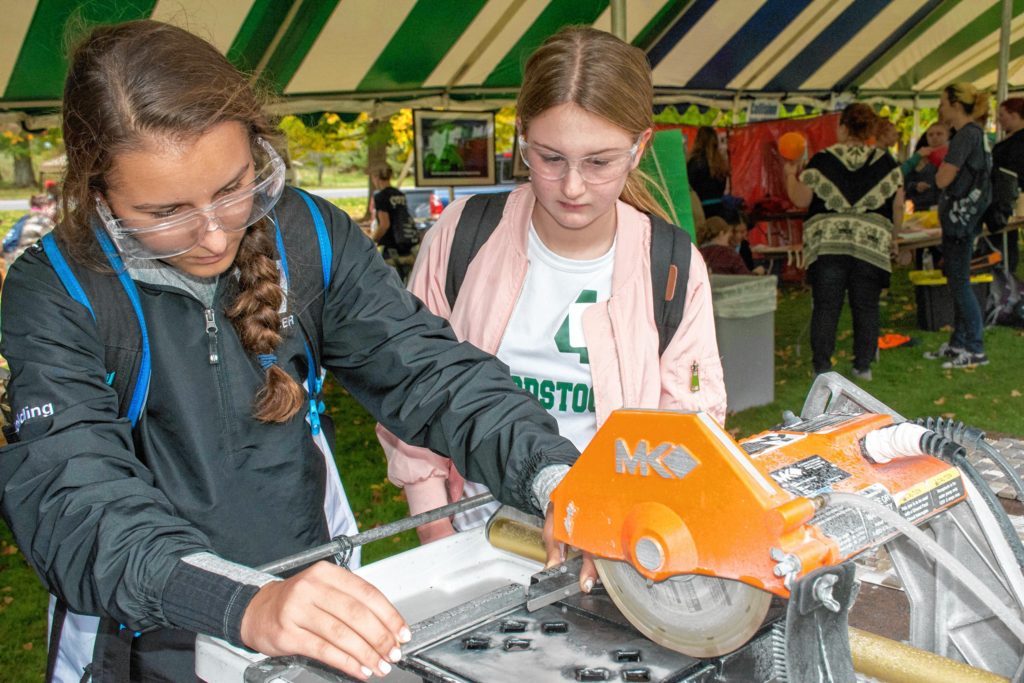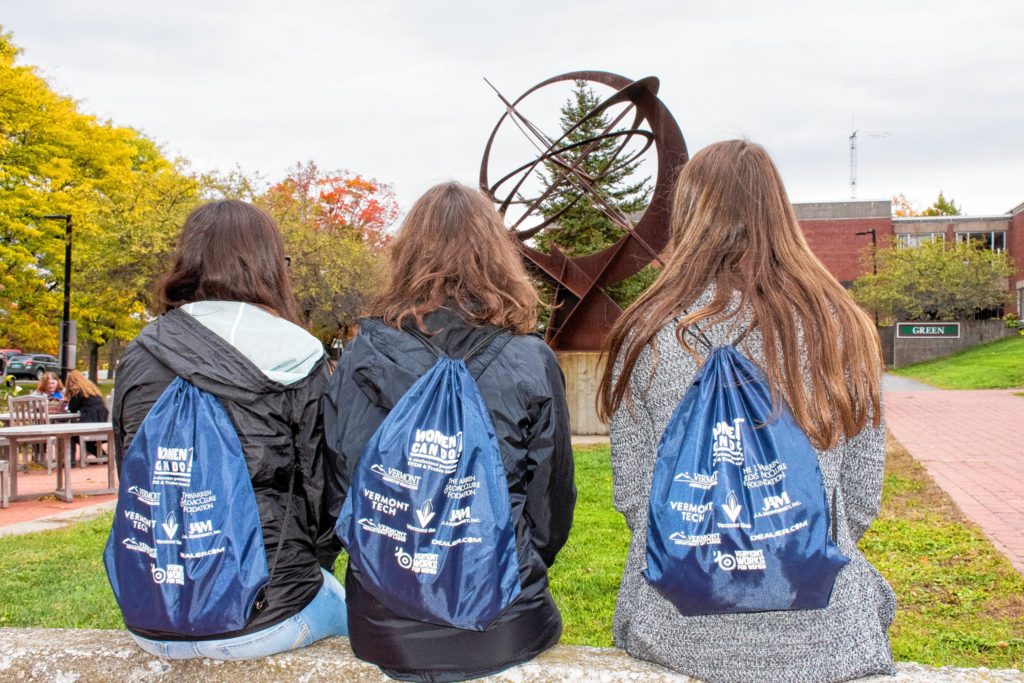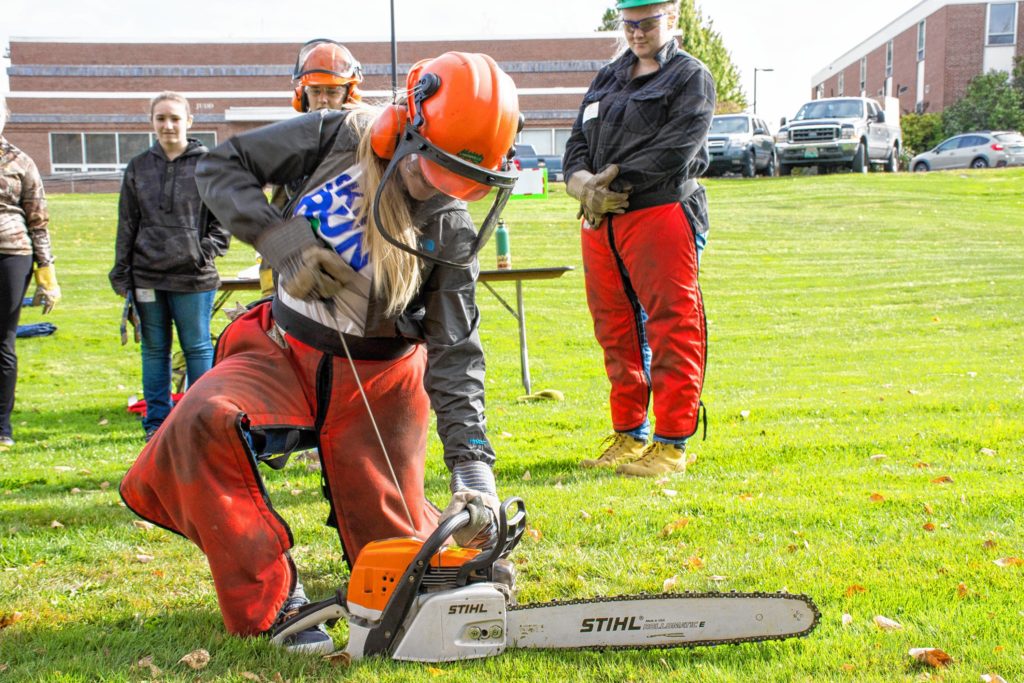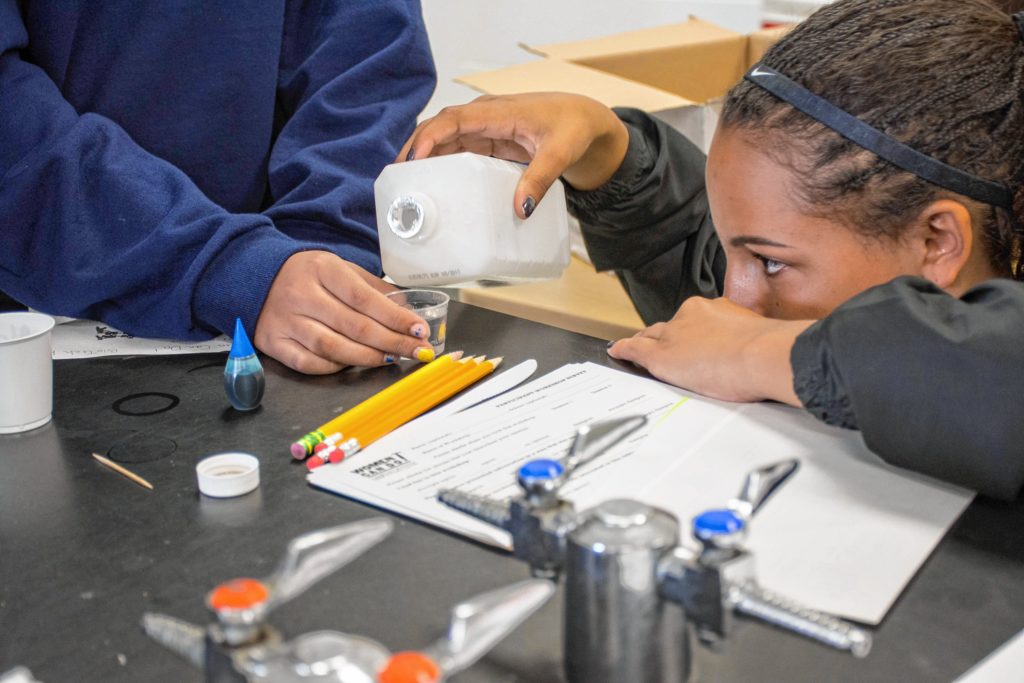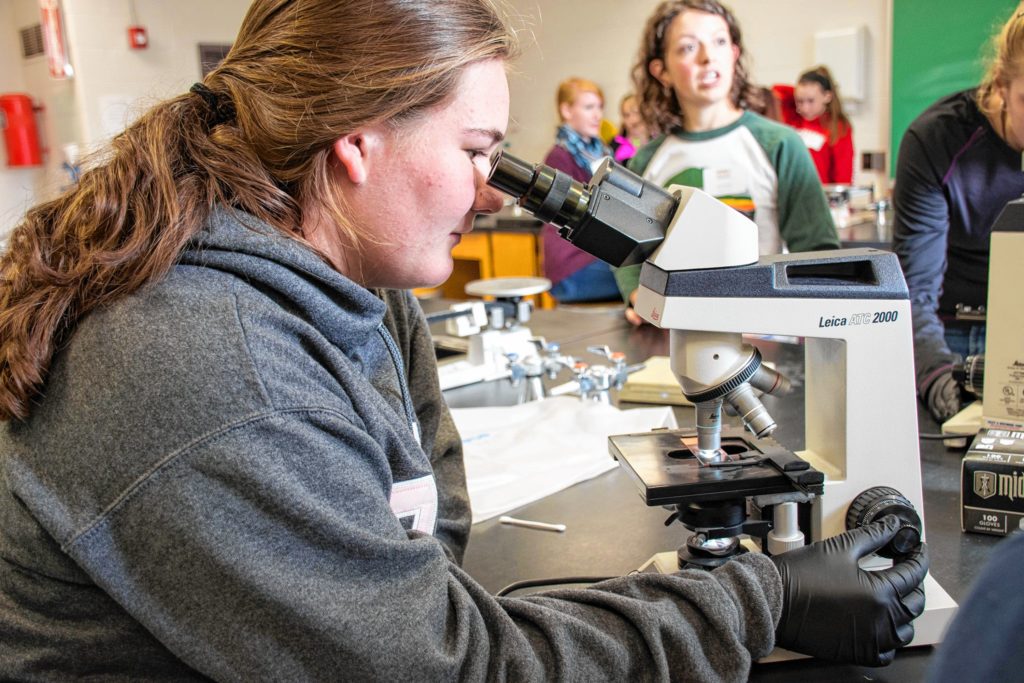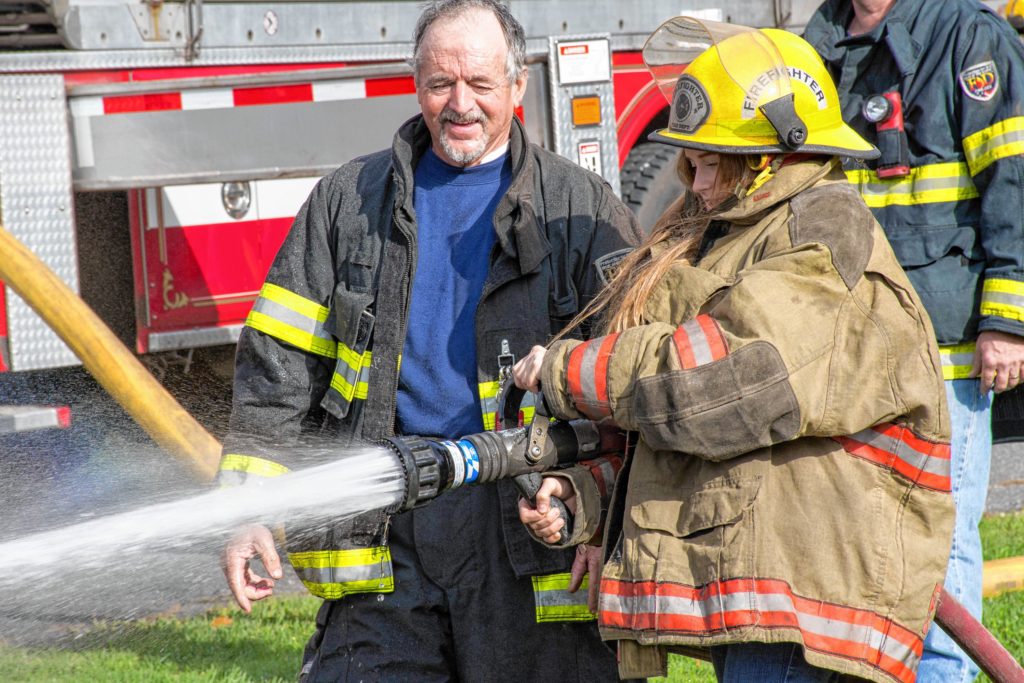 For the third year running, the Women Can Do STEM & Trades Conference at Vermont Technical College last month reached capacity, with 500 high school girls attending. The conference has been gaining attention over the years, said Jen Roberts, of Vermont Works for Women, who coordinates the event. "There's been a focus on girls being exposed to those kind of careers."
This year's conference, the 18th, featured 35 workshops led by women working in STEM (Science Technology Engineering Mathematics) careers and skilled trades, and other areas in which women are underrepresented. Throughout the day, attendees could also check out a police car, tractor, excavator and plow truck, and try out equipment and tools at "action stations," including an aviation simulator, chop saw, welder, plasma cutter, tile cutter and chain saw. Students from the Hartford Area Career and Technology Center oversaw some of the stations at the event, which is also designed to lend support to young women enrolled in nontraditional programs at such centers around the state.
Roberts said she was struck by the girls' enthusiasm.
"It's fascinating to see them enjoying trying all of these tools," she said, "their excitement about it, that sense of, 'I can't believe that I am doing all this' … and wanting to try the next thing."
— Aimee Caruso