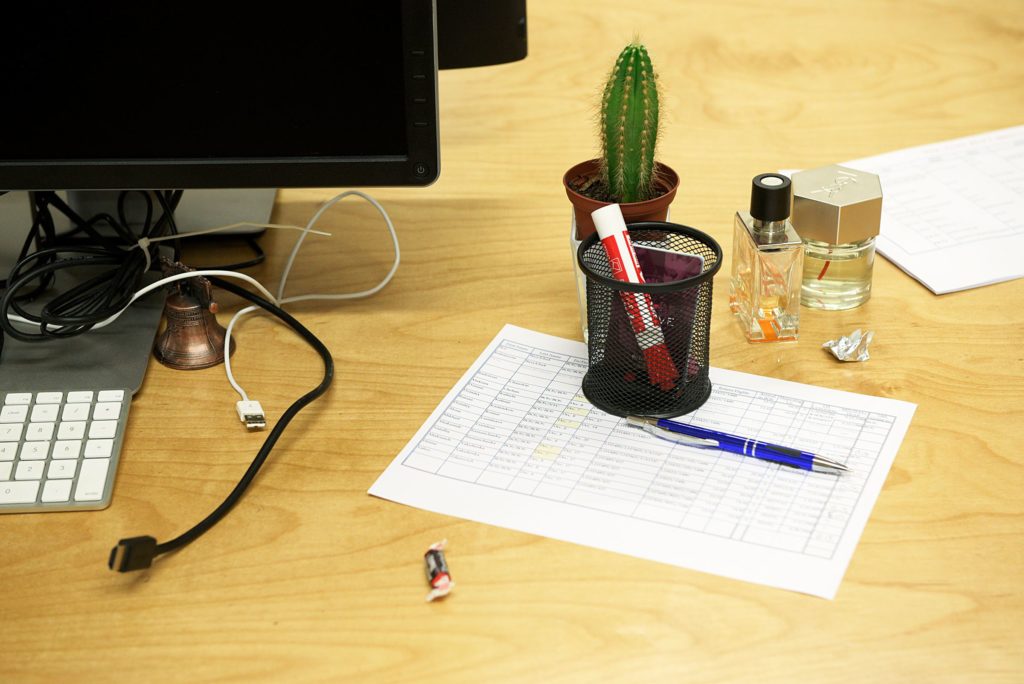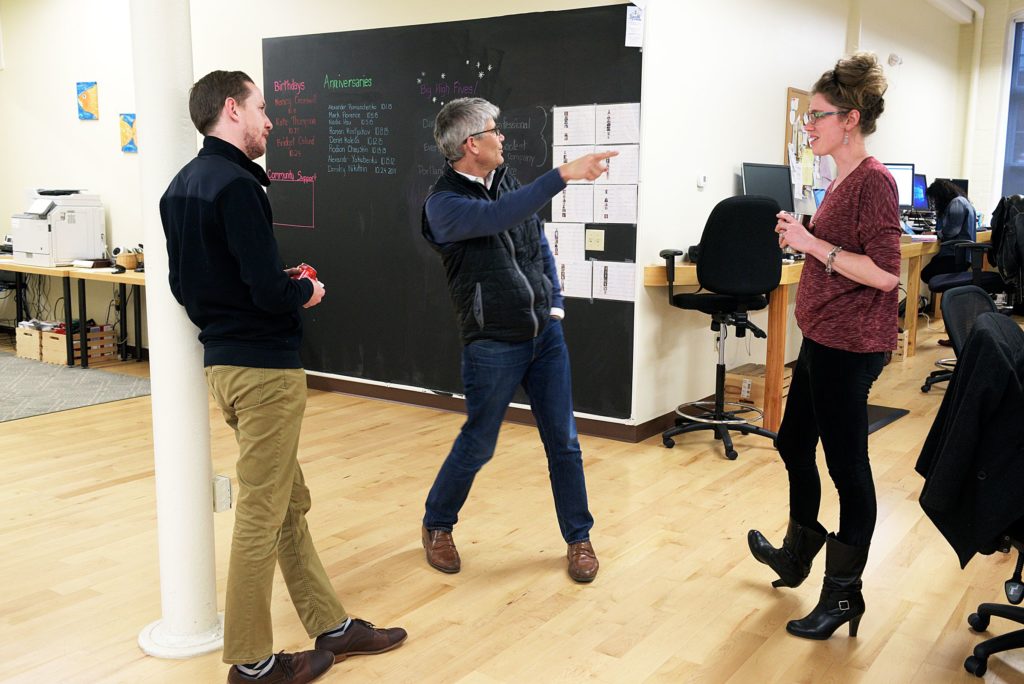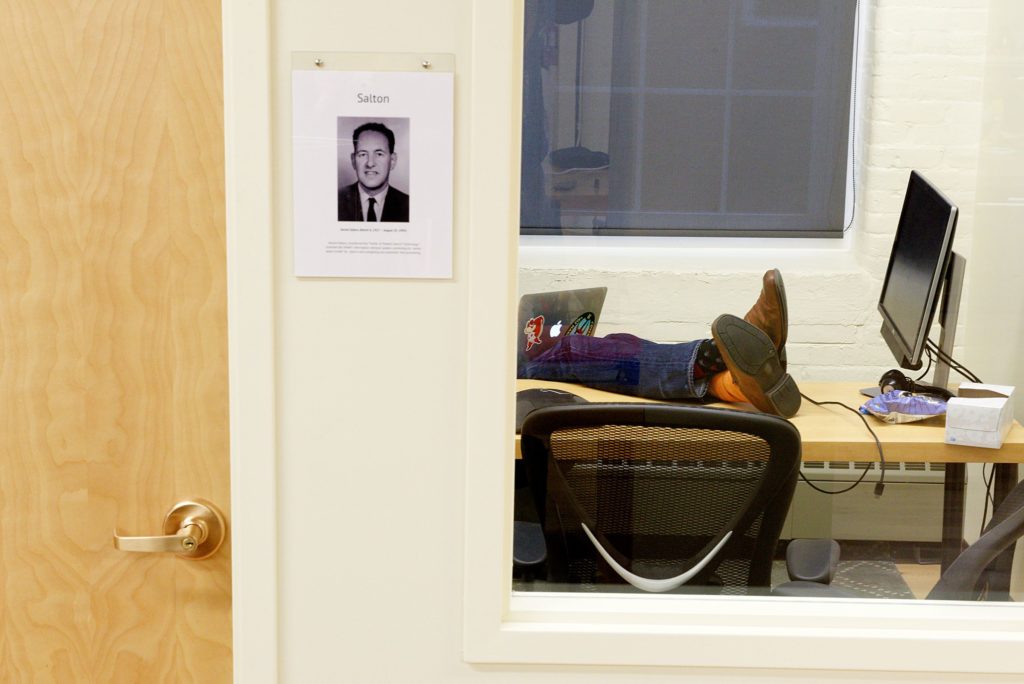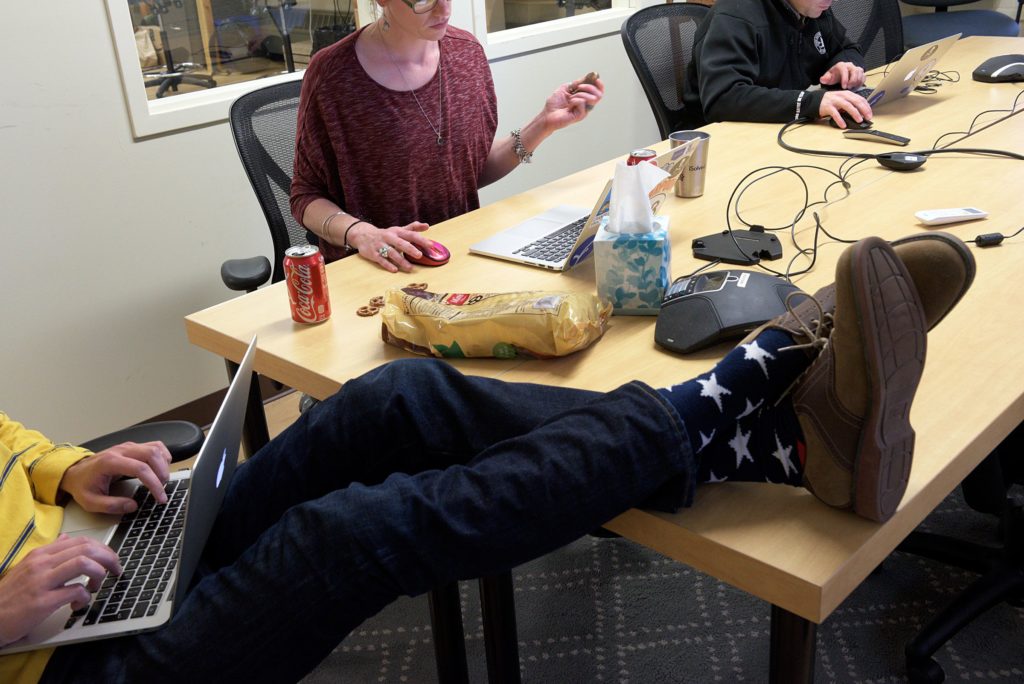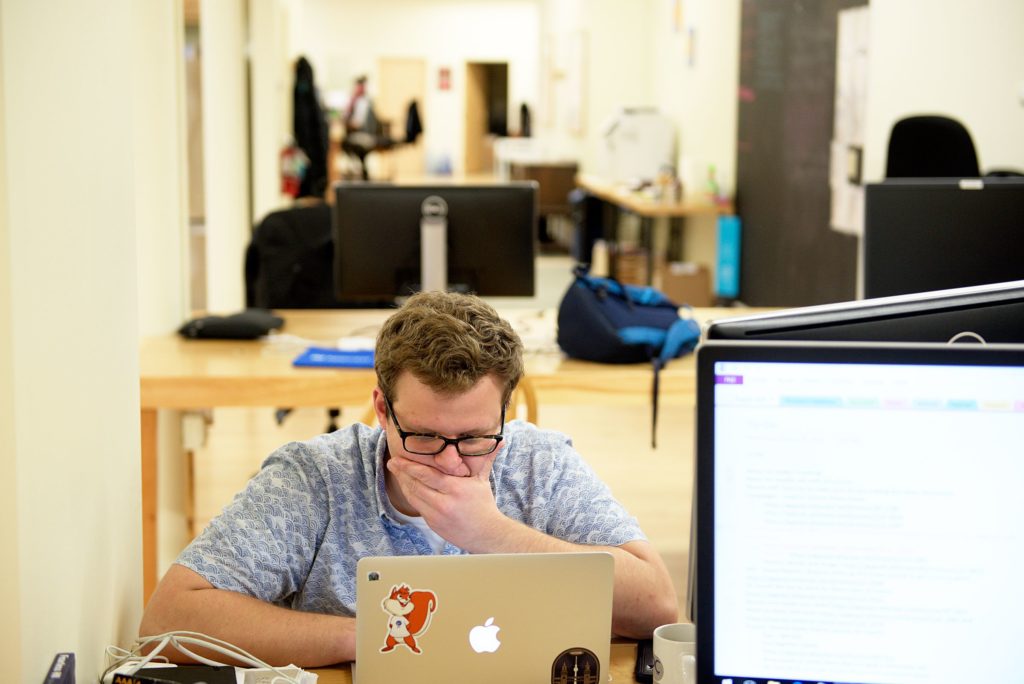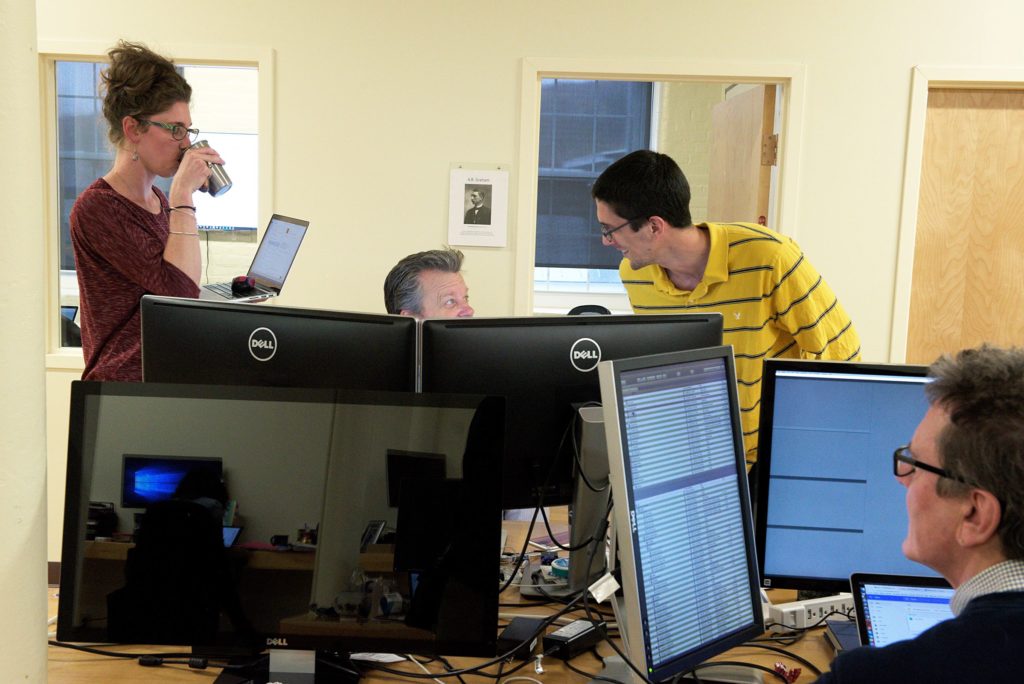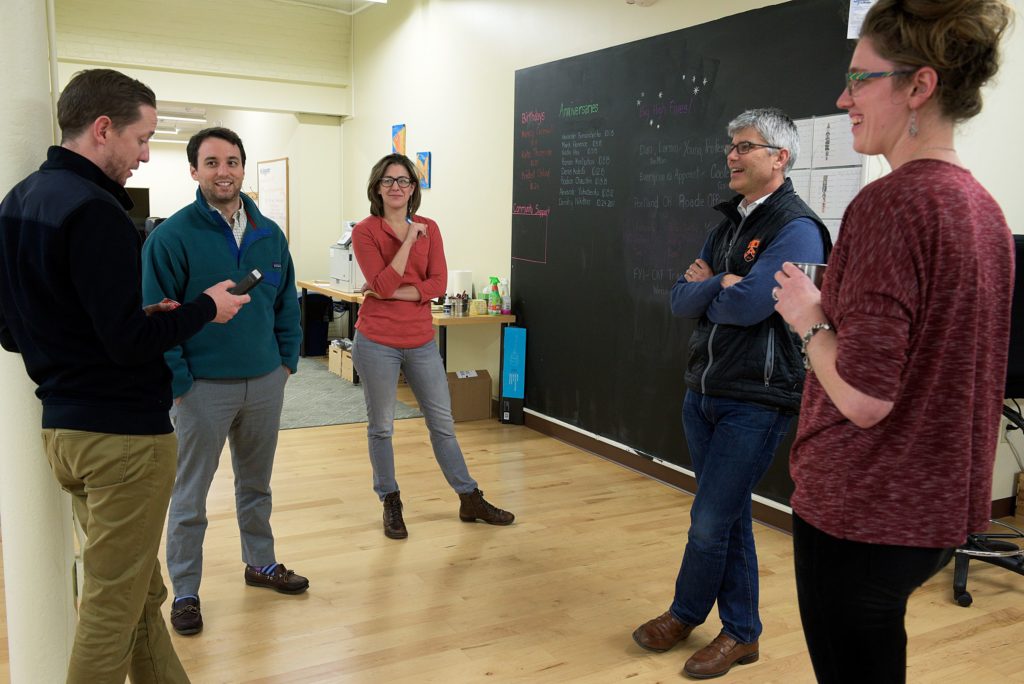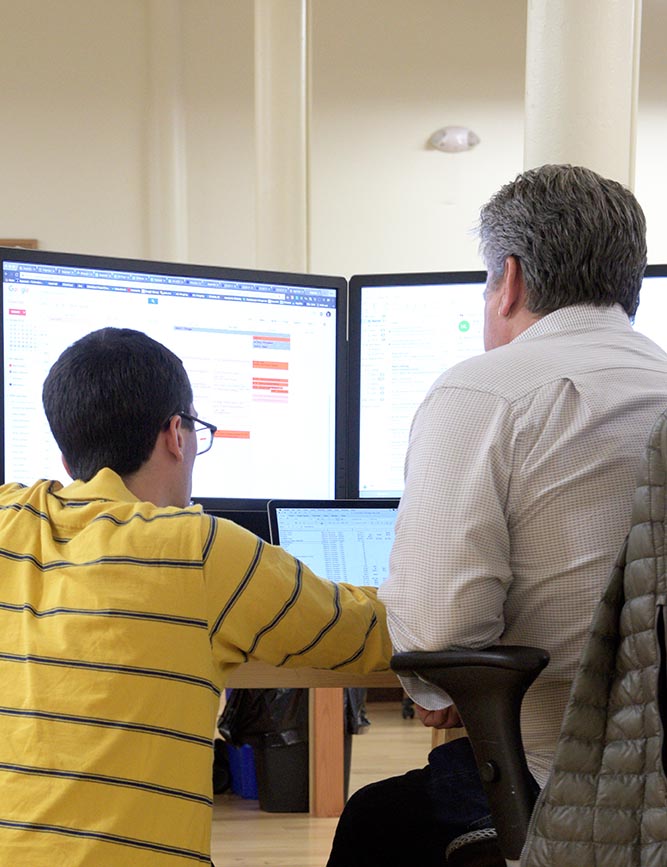 Alison Bowen was two years out of Hampshire College with a liberal arts degree in sociology and was painting homes and businesses in Claremont and around the Upper Valley for a living. Bowen, who describes herself as "pretty outdoorsy," liked scaling ladders with swinging pails of paint, but she also wanted "a direct career path" that drew upon her analytic and communications skills and challenged her intellectually.
"I was making money," Bowen said. "But I was starting to feel like, while painting is perfectly enjoyable, I had this great college education and I wanted to do more with my experience."
The problem is that, for young adults who want to make the Upper Valley their home and climb a career ladder here, there are limited opportunities. The area's high-tech companies do offer good-paying jobs, but most go to graduates with technical or advanced degrees. Like others in her age cohort, Bowen would have had to look far afield — to Boston or Burlington, for example — for a job with the kind of upward mobility she was seeking.
Instead, in 2014, Bowen landed at Appcast, a Lebanon-based digital startup that helps major corporations find qualified workers by automating the distribution of and response to employment advertisements on the internet.
Today, Bowen is an account manager helping 200 client businesses around the country use Appcast's technology in their recruitment efforts.
The nearly three-year-old company has seen revenues skyrocket from $350,000 in 2014 to a projected $8 million in 2016. Last month, Appcast was named one of the "coolest companies for young professionals" by Stay Work Play New Hampshire, which recognizes Granite State employers that put in place strategies to slow the state's so-called "brain drain" of 20-somethings to jobs outside the state.
"There are at least five us here from Lebanon High," said Joshua Goodrich, a 2010 LHS graduate who then majored in economics at the University of New Hampshire and now is a product manager at Appcast. Before joining Appcast, Goodrich was an assistant coach on the boys varsity soccer team with longtime Lebanon High School coach Rob Johnstone — Goodrich played outside back and center back at Lebanon — while Appcast colleagues Brian Gattie and Dan Larsen coached the JV boys and JV girls teams, respectively.
"We pretty much decimated the Lebanon soccer program and JV coaching staff," he quipped about the number of Raider alums who went to work at Appcast.
The 44-employee company, which occupies the ground-floor space of a former woolen mill on Water Street, has become a magnate for young professionals, many of whom grew up in the Upper Valley, attended local high schools, went away to college, and then returned because they can soon be earning upward of $55,000 annually in a challenging and stimulating work environment.
Indeed, about 60 percent of Appcast's employees are 30 or younger, according to Chris Forman, the company's founder and CEO, and the roster includes graduates from not only Lebanon High School, but also from Hartford High School, Hanover High School, Woodstock Union High School and Kimball Union Academy.
"I think we have more kids from KUA here than anywhere else in the Upper Valley," said Forman, who regularly taps faculty and coaching staff to recommend former students they think would be good candidates for positions at Appcast.
"We endeavor to find the smartest people and keep them here," he said.
'This Itty-Bitty Company'
More than 500 corporations have used Appcast's technology to recruit job candidates, including Coca-Cola, FedEx, PayPal, MetLife, MillerCoors, John Deere, Johnson Controls, AT&T, Target and Dollar General. On a monthly basis, the company claims, some 150 million "unique job seekers" have viewed a job ad on the internet that was "powered" by Appcast's technology.
To put it into perspective, the U.S. workforce stands at about 160 million people.
"If you think about that for a second, that's like holy …" Forman said, not completing the last word. "For this itty-bitty company in Lebanon?"
Called "programmatic advertising," Appcast's technology shifts the selling and buying of advertising from humans to computers — similar to the way institutional stock trading has shifted from stockbrokers to automatic program trading. Appcast says that not only enables employers to spend less on job ads, they also work faster and they yield more efficient results.
Appcast's system harnesses "big data": the tracking, collection and analysis of people's use of the internet via their laptops and smartphones — the same technology that enables an advertisement for a cruise line to pop up on your Facebook page after typing the words "Bermuda vacation" into Google. Appcast says its technology has identified 10,000 sites on the web where it can place job ads.
But the more difficult task is targeting useful sites. Forman said the algorithms designed by his engineering team in Minsk, the capital of the Republic of Belarus, can identify those specific websites and job boards frequented by, say, maritime engineers or emergency room nurses, and seed those sites with job ads from a maritime engineering company or a hospital to "get the right ad in front of the right person at the right time."
But not, perhaps, without societal costs, he acknowledges.
"Zuckerberg was right," Forman said, quoting Facebook founder Mark Zuckerberg's pronouncement about the consequence of big data and the internet: "Privacy is dead."
Refining the Model
Launched in January 2014 and backed by $7 million in venture capital financing, Appcast is now seeking to shake up the staid world of employer recruiting, which has been slow to change.
In the era before big data, job ads were contracted out to a recruitment agency or handled through a company's human resources department, where staff members personally negotiated placement of the job ad on websites, jobs boards or in publications. Employers paid a flat rate for the posting or advertisement, and then waited for job seekers to send or email in their resumes.
But there was no way to gauge how well the ads were reaching the targeted audience and how efficiently the money was being spent, according to Forman.
Then things improved about 10 years ago, when, adopting technology pioneered by Google Adwords, employers were charged on a "pay-per-click" basis each time someone viewed their job postings online. That marked an improvement: Employers paid only for how frequently their ad was actually seen, a more reliable measure of the effectiveness of the advertisement.
Appcast, however, has taken the technology a step further and, it says, cheaper.
Instead of charging the recruiter for each time a job ad is viewed, Appcast developed a software system that charges the company only when a job seeker responds to the ad by submitting an application to the employer — dubbed "pay-per-submit." Appcast says its technology reduces recruiting costs an average of 30 percent while at the same time widening the pool of applicants who apply for a job.
"The tools and technology that power recruitment advertising tended to be uninformed by data and as a result they were the online equivalent of a display ad in a newspaper: You posted and prayed something would happen," Forman said.
"That was the germ of Appcast. It was in essence to (adopt the same) quality advertising technology that's used to sell airline tickets, sneakers and mobile phones on the web, and bring it to job ads."
Forman is no stranger to starting digital ventures.
In 2012, he launched StartWire, which developed technology to provide job seekers with automatic status updates about the applications they submit via the internet. He continues to operate StartWire out of the same Lebanon offices as Appcast, along with StartDate Labs, an incubator he formed to develop web-based technology for the recruitment industry.
The Meriden native — Forman is chairman of the Plainfield School Board — previously was chief executive of AIRS, a Wilder company that specialized in employee-search software that was acquired in 2008 by Ohio-based The Right Thing, where Forman was chief development officer until that company was sold to payroll manager giant ADP in 2011.
Forman said programmatic technology now is how most advertising is bought and sold, and computer automation has replaced the need to haggle over placement and rates. Nonetheless, he acknowledges that recruiters lag the general marketplace in adopting the technology. Major Upper Valley employers such as Hypertherm and Dartmouth-Hitchcock Medical Center have yet to sign on.
"We'd love to say it's going to happen as quickly as possible," said Terry Baker, president of Real Match, which helps newspaper companies and digital publishers distribute classified job ads through programmatic technology on the internet. "But the reality is, adoption takes time."
The best measure, he explained, is the consumer display advertising world. "That market, over a five-year period, went from zero to 90 percent of all ads going into a programmatic system. … I don't think adoption in recruitment will be as fast, but it will follow the same path."
Foosball and a Kegerator
Walk into Appcast's open-space offices, where employees can be seen sitting on stools at bench-long tables in front of extra-wide computer screens, and the earmarks of a hip, digital company are plain to see: There's the mandatory foosball table. A treadmill occupies space near one bench. Employees can play on an Xbox gaming console. Dogs are allowed. The company provides a free catered lunch on Fridays. A kegerator of free beer is available for office socials.
While such perks may cause some to roll their eyes, Forman said they are necessary expenses for Appcast to draw and retain the best workforce. "We have to compete with Google and Facebook," he said. "Try and hire a software developer in Cambridge and see what the reality is."
To put it another way, Appcast is importing a Silicon Valley ethos to the Upper Valley.
"We're primarily a tech company, so we get to attract cool, smart talent," said Trevor McGraw, Appcast's director of sales who handles large corporate accounts. "One of the things we are trying to do is model ourselves after a San Francisco startup."
In the Upper Valley, where good-paying jobs for recent college graduates are scarce, McCraw acknowledges that Appcast is "something of a unique environment."
The 27-year-old Meriden native and Connecticut College philosophy major joined Appcast in 2014 after working as a paralegal in New York City and weighing law school. But through friends he heard about a company in Lebanon that was on "the cutting edge of talent acquisition" and was looking to hire people with "good reasoning and good communication skills." He interviewed and was hired.
McGraw's job is to target large employers and sell them on the benefits of trying Appcast's platform to recruit employees. Starting out "at the bottom" as an account executive cold-calling prospects and now traveling around the country meeting with clients, speaking at conferences and staying at "nice" hotels, McGraw said his experience at the company is not unusual: "Everybody comes in with a clean slate and if you do the work you rise to the top," he said.
The Meriden grapevine is also how Tyler Dewdney first heard about Appcast. Dewdney grew up on the KUA campus, where his parents are teachers. After graduating from Bates College in Maine as an economics major, Dewdney was working on the grounds crew at KUA "while I plotted my next move" when his father, science teacher Murray Dewdney, ran into a friend at the Meriden Deli Mart who mentioned that Forman might have some tips for someone who was looking to break into business and willing to start on the ground floor.
"She mentioned Chris was not necessarily hiring, but he was willing to talk with people," Tyler Dewdney said. So he boned up on the company and reached out to Forman. "I knew I wanted to get into business," said Dewdney, who at the time was weighing a job offer from a small financial advisory firm in Boston.
"We talked for an hour and half, about how it was a startup and there was risk and no guarantees," Dewdney recalled, "but I was hooked."
But the ground-floor job would hardly be glamorous: an hourly job cold-calling potential clients to try to get them to buy StartWire's job applicant management software.
"I remember making a hundred dials a day, leaving 50 voice mails … I might have had a hit rate of two, three a day," said Dewdney, who now is a vice president at Appcast, where he oversees the company's relations with recruitment advertising agencies.
"You have to be resilient," Dewdney said about his rejected sales pitches. "The ideal person to work at Appcast is someone who has the drive and is self-motivated. Every single person has the ability to impact the business, so Appcast is looking for people who are hungry to do that."
The rewards for successful Appcast employees can be great. Forman declines to discuss the pay scale at the company, other than to say that more than 90 percent of the positions "pay well … above all state, national and industry benchmarks."
In New Hampshire, for example, the mean income for an advertising sales representative is about $74,000 annually, and about $77,000 for a sales representative of technical products, according to the U.S. Bureau of Labor Statistics.
Bowen, the onetime painter who now is an account manager at Appcast, recently took a big step in re-rooting herself in the Upper Valley. Three months ago, she bought a log cabin home on 17 acres in Cornish and now "spends a lot of time working around the house."
She admits it's not something she would have foreseen when she was growing up in Claremont and attending KUA as a day student, especially given that she now works alongside former schoolmates.
"We all joke would we ever have thought we'd be working together at a startup," she said.