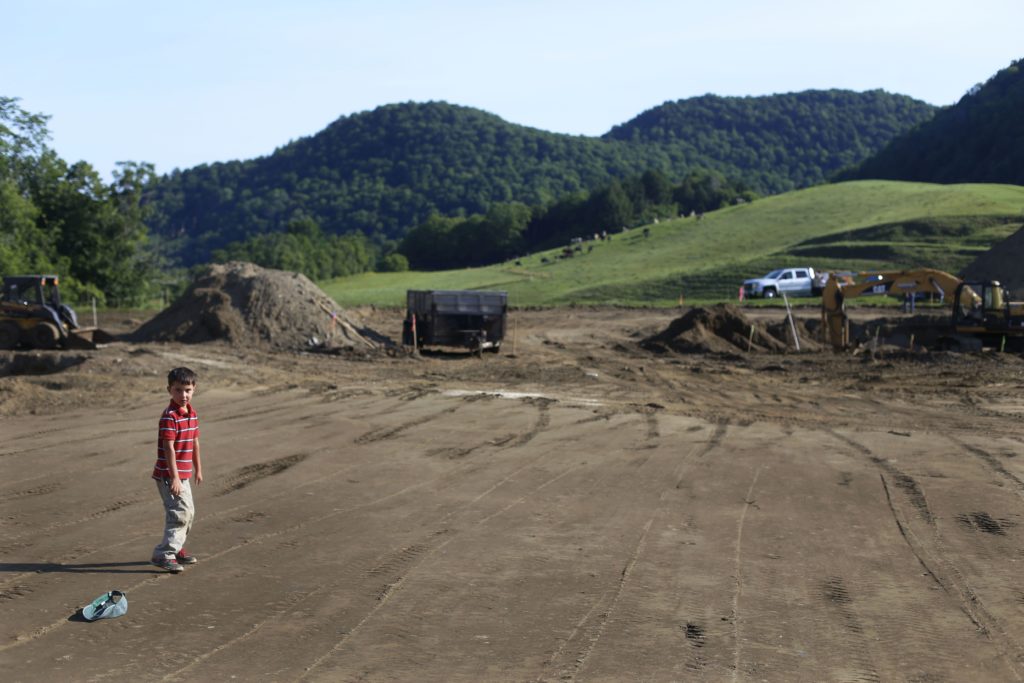 If you want to rile up a Vermont dairy or livestock farmer, just bring up the subject of Act 64 and its emerging body of regulations, which some fear are going to push them out of business. The law is aimed at cleaning up Lake Champlain and, more generally, to preserve and enhance water quality all throughout the state — something the farmers say they want to be sure happens — but after many months of public forums and hearings, the sweeping state initiative comes down to one huge sticking point: How is it going to be paid for?
Estimates are that it will cost in the vicinity of $1.3 billion over the next 20 years and, after available funding is tapped, there will still be a shortage of about $50 million a year to pay for getting all the work Act 64 and its regulations intend to have done. Covering that gap has generated a list of some 70 options that might be pursued to come up with the money, a list now winnowed down to about 30 that officials in the state tax department have been examining and which range from tinkering with the popular Current Use land tax program to imposing hefty new fees on fertilizers.
Throughout the development of Act 64, the primary focus has been on reducing levels of phosphorus and other crop nutrients getting into Lake Champlain and causing degradation of water quality, including fostering growth of toxic algae blooms. Agriculture is blamed for 40 percent of the phosphorus contamination flowing into the lake, certainly the biggest contributor, and the new law aims to cut the volume of phosphorus entering Champlain water by 37 percent, and as much as 65 percent for the area along the Franklin County shoreline.
But Act 64 doesn't just target the Lake Champlain watershed — it's in force for the whole state, including the farm-rich areas in the Upper Valley towns along the Connecticut and White rivers, where farmer after farmer right now is weighing how to respond to the looming demands for upgraded manure management facilities, runoff water containment, stream bank fencing and other changes that, for many, will radically change the way they husband their herds.
Large dairy farms are already subject to fairly strict regulation under the Vermont large-farm permit process, which spells out numerous requirements for animal housing, crop storage, manure handling and runoff control. But for the medium-size enterprises all the way down to the backyard sheep flock, Act 64 will move them into the same regulatory league as the big farms already being heavily monitored.
That prospect has many farmers and their advocates fearful that Act 64 will change the landscape of the state by forcing small and medium farms out of business because they'll be unable to cover the added costs of the new regulations.
Some argue that the end result will be requiring all animals to be confined and fed on concrete floors and the eventual demise of the state's storied pastoral landscapes when cows no longer graze the meadows and hillsides.
Proposed regulations will require changes in how dairy and livestock farmers manage their land resources, as well. Creating new buffers along stream banks will force abandonment of productive cropland, while mandates for planting post-harvest cover crops on tilled land will mean switching to less-productive corn varieties and shortened maturity schedules. Studies conducted by Farm Credit System analysts and an agronomist with seed supplier Cargill put the cost of compliance with these requirements by dairy farms at anywhere between $103 and $412 per cow per year depending on farm size.
The prospect of costly new regulations comes at a bad time for Vermont's $2 billion dairy industry, a sector that accounts for about three-quarters of the state's gross agricultural product. The industry is now in the second year of a deep milk price trough, with forecasters seeing little relief at least through 2017. Most farms are surviving on off-farm income and by delaying needed repairs and equipment replacement and drawing down equity through borrowing.
Until now, the primary source of funding for water quality improvement projects on farms has been the USDA's Natural Resource Conservation Service, which can cover up to 75 percent of the cost of, say, construction of a storage facility to hold a dairy herd's manure for several months until growing conditions are ripe for spreading it on the land.
NRCS technicians will design the storage structure, often in Vermont a large below-grade concrete basin with related fencing, ramps and other appurtenances. Federal money typically pays three-quarters of the bill for the excavation, concrete and labor and the farmer covers the balance. In recent years, NRCS has greatly expanded its design requirements for these pollution control installations, to the point where just the one-quarter share cost is often beyond the financial capacity of the farm to pay, so the farmer just walks away.
But with Act 64 compelling action, the result may simply be that the farmer shuts the operation down and sells it for development or acquisition by the large farmer up the road.
Thus the dilemma: Federal money can help farmers deal with the challenges posed by Act 64's broad-brush regulatory scheme, but for many small and medium-scale dairy and livestock producers the numbers still just don't work.
A recently formed group called the Connecticut River Watershed Farmers Alliance wants to help find a path that achieves the public goal of clean water for Vermont while making it possible for animal agriculture to continue in the state in a stable, sustainable manner. It is looking at the proposed rules coming out of the Agency of Agriculture to implement Act 64 and pleading for reasonable and easily understood definitions.
Recently, the agency has made some modifications to its proposed rules to try to address farmers' concerns, but it is still being pressed to give greater consideration to the cost impacts they will have on farm enterprises, especially the small ones.
But while the alliance and others in agriculture seek moderation in shaping Act 64 regulation, environmental groups say what's been proposed by the agriculture agency doesn't go far enough and that the state needs to be far tougher on farms.
Some extreme advocates argue cropping that involves annual tillage of the soil and storage fermentation — think corn silage for cows — should be banned and only hay production allowed.
While Vermont is going full-bore after agriculture in its efforts to clean up Lake Champlain and the rest of the state's waterways, environmental regulation for New Hampshire dairy and livestock farmers is very gentle-handed in comparison.
That's largely because the Granite State has less than one-eighth the number of animal agriculture operations Vermont has. Plus, New Hampshire has more than double Vermont's population and is far more industrialized.
So the coming months will see more jousting over regulation of Vermont's dairy and livestock farms. Will the farmers or the enviros come out ahead in the arguments over wording of Act 64 regulations? Will the expected costs of meeting new regulations scare more farm operators to throw in the towel? Will a new governor from a different party change implementation policy? And how will a new agriculture agency secretary balance the various competing interests?
Stay tuned.
Steve Taylor lives and farms in Meriden. He serves as a director of the Cornish Fair Association and of Eastern States Exposition.