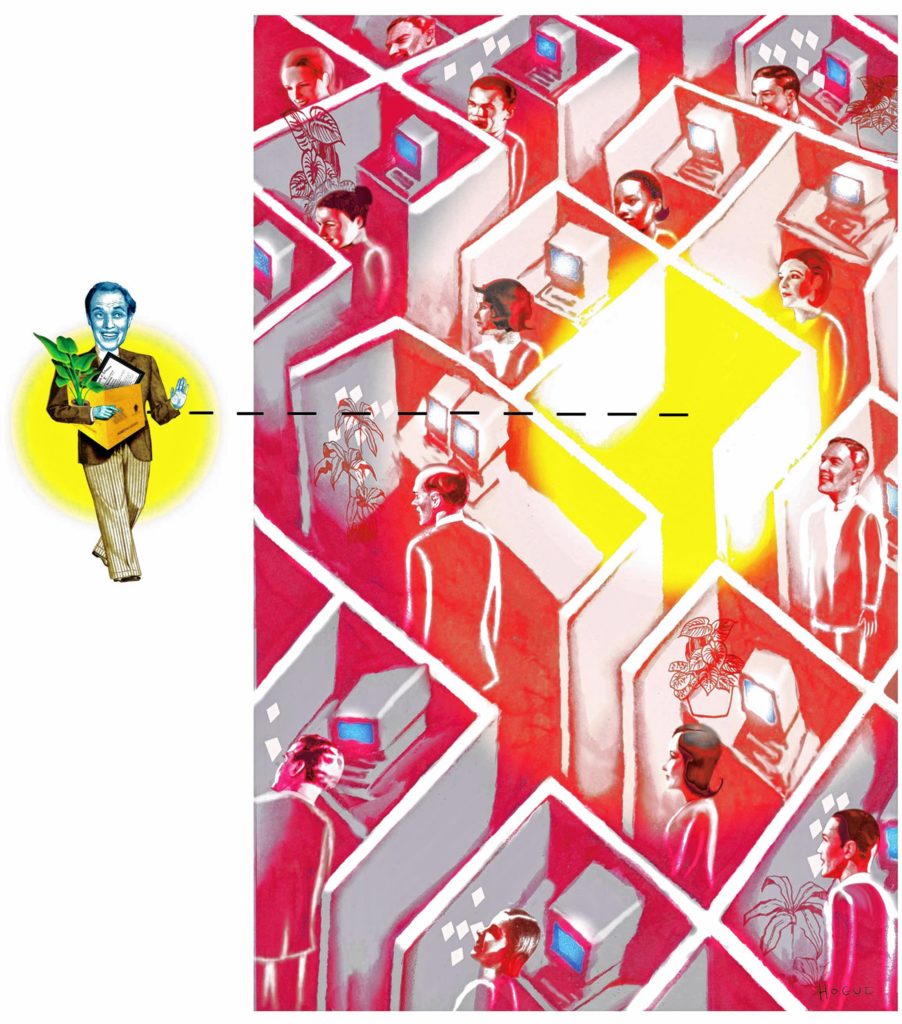 Picture this: A key employee walks into your office on a Monday morning and submits her resignation. You have three weeks to find a replacement before operations start to suffer. If you don't, commitments will be missed, customers will become upset and you'll work longer hours. Your reputation in the community will suffer as customers take their business elsewhere.
This is a common, scary scenario across our region as the economy and the labor market have become red-hot in the last 12 months. Upper Valley employers are facing a triple threat in staffing:
Demographic squeeze. Unlike the region's most recent hiring boom, from 2000 to 2008, the Upper Valley labor market is shrinking. According to the U.S. Census Bureau, 20 percent fewer students are enrolled in high school in the four core towns of the Upper Valley (Lebanon, Hanover, Hartford and Norwich) than in 2000. This demographic crunch is playing out in the discussions about supervisory union consolidation in Vermont, and the pipeline of potential workers is smaller.
On the other end of the scale, the ongoing wave of baby boomer retirements is well chronicled. Approximately 78 million Americans born between 1946 and 1964 are looking to either reduce their work commitment or leave the workforce entirely. Data from the 2010 census indicate that New Hampshire residents are the fourth oldest on average (41.1 years) and Vermont residents are the second oldest (41.5 years). Populations in Hartford and Norwich have dropped since 2010. It's simple math: Fewer young workers and fewer older workers means fewer workers overall.
A rapidly expanding economy. The U.S. Department of Commerce recently announced that the economy in the third quarter of 2016 grew by 2.9 percent over the same quarter in 2015, indicating robust economic activity. This increase in activity directly affects the Upper Valley.
Our region has demonstrated a remarkable resilience in the face of uncertainty. Stable, global players in higher education, health care, technical manufacturing, research and information technology have insulated the Upper Valley from wild economic downturns. As the rest of the country emerges from its long economic slumber, our region is benefiting as a result. A growing economy needs construction workers, plumbers, electricians, cooks, truck drivers and housekeepers to keep everything moving.
Low unemployment. According to the New Hampshire Department of Labor, the September unemployment in the Lebanon region was 2.5 percent. With our region at virtual full employment, many employers are left scratching their heads on how to solve their labor issues.
How Can HR Help?
Employers can tap into the expertise of human resource professionals to solve their workforce challenges. HR professionals are:
Analyzers. Is your compensation competitive? Do your benefits support the culture you want to build? Should you focus on one or the other, or build up the communication of your total rewards package? Are you maximizing the use of the talent you already have? HR will help you find cost-effective ways to make the most of your current staff and ensure your offerings for future staff are competitive.
Marketers. Job seekers are increasingly turning to diverse sources to find their next job — friends, family, online job boards, social media, newspapers. HR can help you determine the best source for getting your opportunities out to active job seekers, and tap into passive job seekers who may be persuaded to consider other opportunities. Skills in finding passive job seekers are particularly valuable in this labor market.
Do you want to promote your pay? Your benefits? Elements of your workplace culture that give you an edge? HR also can help you promote your total rewards package and culture in an attractive, meaningful way. The message you put out to the world plays a vital role in attracting the right (or wrong) talent and building your team.
Recruiters. Screening and interviewing candidates takes time and money. HR can free up your time by handling the more detailed tasks of reviewing resumes, meeting with candidates, contacting references and managing background checks, which gives you time to focus on your business.
Many small companies can't afford to have dedicated HR staff on their payroll. Thankfully, most HR services are offered on a contract basis by individuals and companies on local, regional, national and international scales.
Contract compensation analysts, benefit analysts, recruiters, organizational development specialists and generalists offer their services for a fraction of the cost of a full-time employee. These HR professionals bring a breadth of knowledge from different fields that will help you in your time of need.
During recessions, we often bemoan the financial circumstances we face. As employers, the good times can be just as challenging as the tough times.
Knowing where to turn in a pinch with your people issues can mean the difference between success and failure.