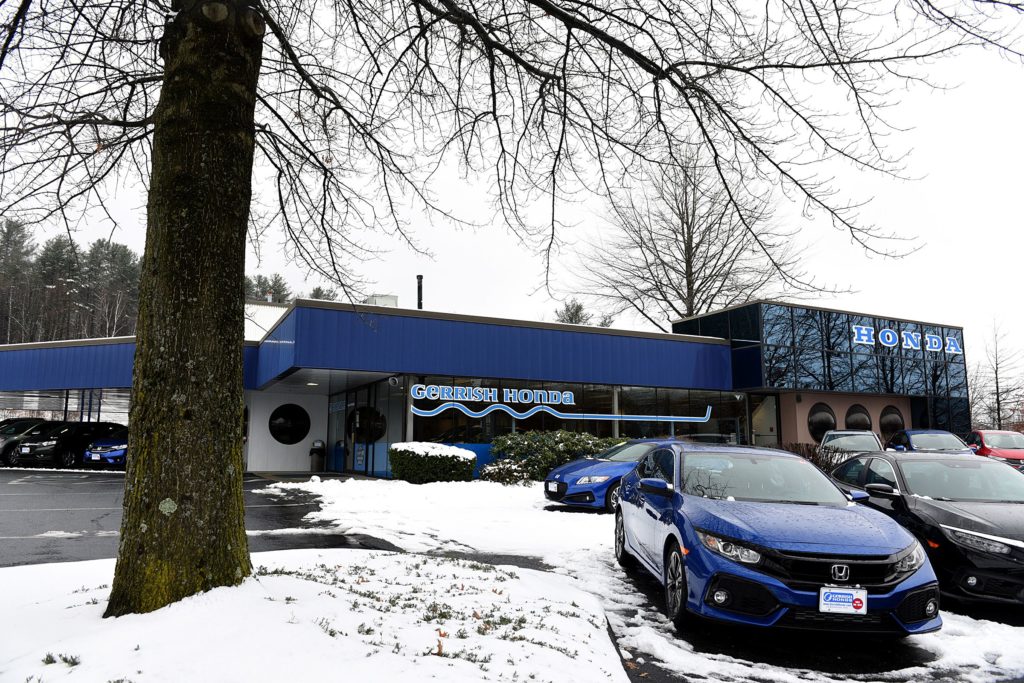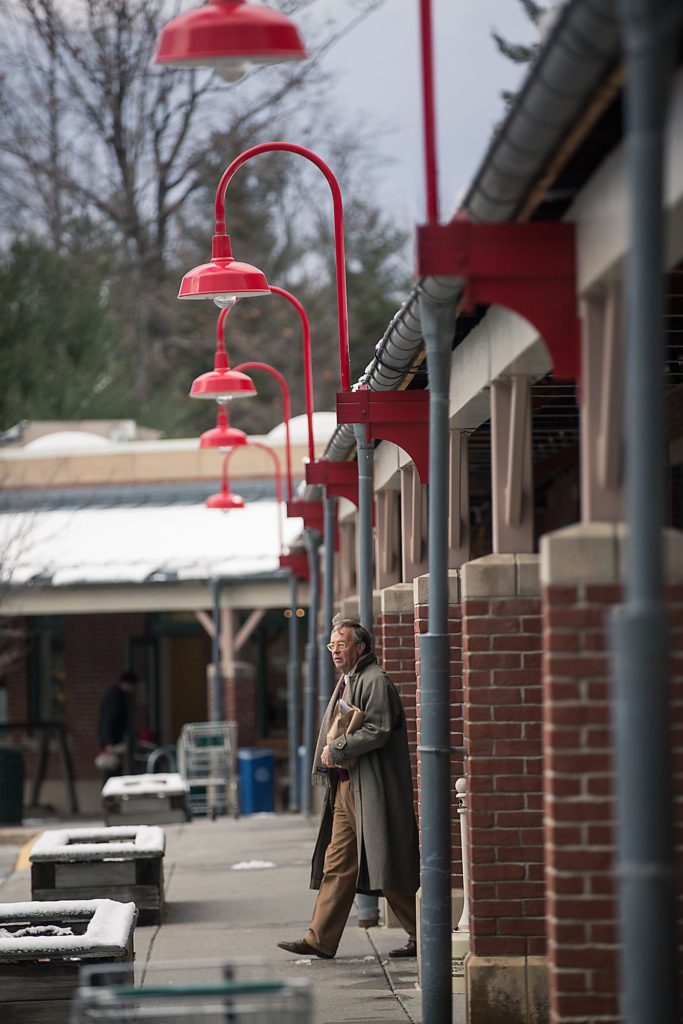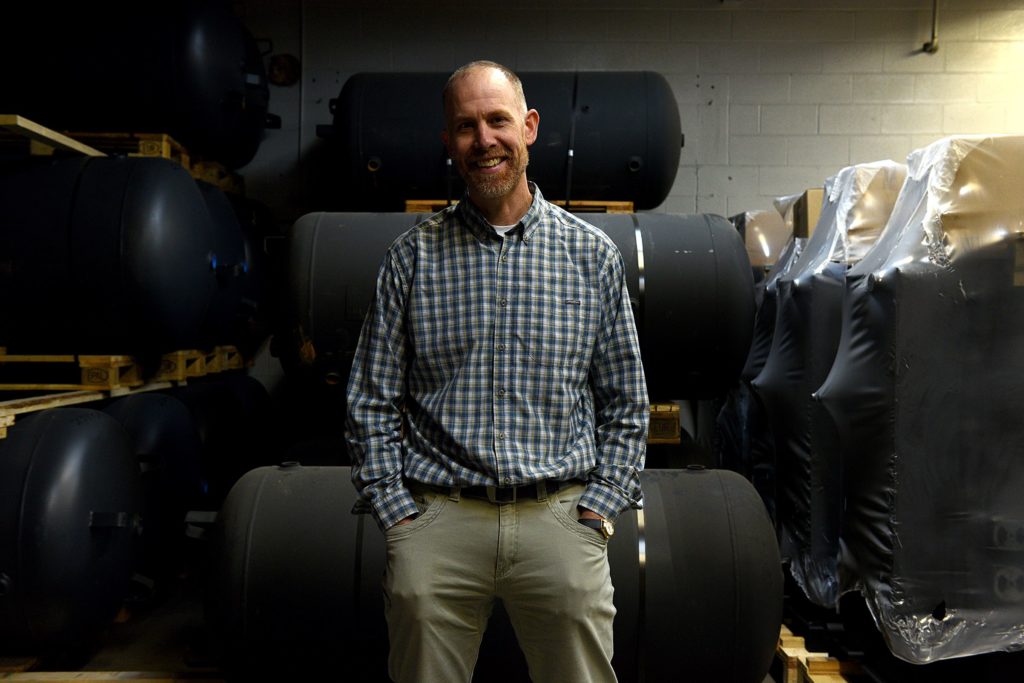 Dartmouth College plans to sell the Centerra Marketplace to Crosspoint Associates, a Waltham, Mass.-based real estate and investment firm whose representatives say they have no immediate plans to change rents or tenants. "We're going to operate the shopping center as is," said Jonathan Hueber, director of acquisitions and leasing at Crosspoint Associates. "It's operated very well for Dartmouth for at least two decades, and we foresee continuing to operate the same way for the foreseeable future." The 10.7-acre property is home to the Lebanon Co-op Food Store, Systems Plus Computers and a New Hampshire Liquor and Wine Outlet and includes the freestanding Margarita's Restaurant and a nearby unoccupied bank building. The city of Lebanon has assessed the property at about $9.3 million, but neither Hueber nor a college spokeswoman would disclose the sale price before closing. "Dartmouth is selling the property because it has accomplished its goal of developing a shopping area for the community," the spokeswoman, Diana Lawrence, said in an emailed statement. The Co-op opened its Lebanon store in 1997 as Dartmouth developed the Centerra business park after Mary Hitchcock Memorial Hospital moved from Hanover to the Route 120 corridor in Lebanon.
Kurt Gerrish, of Woodstock, the longtime Upper Valley auto dealer and owner of Gerrish Honda on the Miracle Mile in Lebanon, has sold his remaining dealership to Gengras Motor Cars, a Connecticut-based operator of seven auto franchises. Gerrish, 79, said that after nearly six decades in the automobile business, he and his wife, Phyllis, decided it was time to play golf, travel, paint and enjoy their seasonal residence in Jupiter, Fla. Gengras Motor is a third-generation owner of auto dealerships in Connecticut and Massachusetts headed by brothers E. Clayton "Chip" Gengras and Jonathan Gengras. Gerrish Honda is their first dealership in the Twin States, as well as their first Honda franchise. "We were interested in (Gerrish) because it is a great brand with a great reputation in the market and great employees," Chip Gengras said in a phone interview. The Honda dealership sells about 1,000 new and used cars annually, Gerrish said, and has between 35 to 40 employees. Gengras said there are no immediate plans for significant changes, although plans call for renovating the building and lot to conform with Honda's "image program" to ensure that all franchises look similar. Gengras said he expected the renovations to be completed by 2018. The dealership's name will remain Gerrish Honda, at least for the foreseeable future.
Plans once again are underway to construct a natural gas distribution facility and pipeline in Lebanon. Liberty Utilities filed its petition for a natural gas franchise in November, after failing to gain approval for an earlier proposal. If the new project is approved by the state Public Utilities Commission, the company hopes to begin construction as early as next year. The utility plans to truck liquid and compressed natural gas to a facility along Route 12A, where it could then be distributed through an 11.5-mile pipeline ending in downtown Hanover. Businesses that could benefit include Dartmouth College, Kleen Laundry, Pike Industries, Dartmouth-Hitchcock Medical Center, Hypertherm, Timken, Alice Peck Day Memorial Hospital and several shopping centers, according to testimony submitted by Liberty. However, it's not known how many of those establishments have signed on. Information concerning discussions between the companies and Liberty were redacted from publicly available documents. Dartmouth College, once considered a possible anchor for natural gas expansion, is moving away from fossil fuels for heating. The college established a Sustainability Task Force earlier this year to explore alternative energy options and hopes to "leapfrog over natural gas," said Andrew Friedland, co-chairman of the group. Liberty says there are 9,225 potential customers its facility could serve with an annual consumption of 3.4 billion cubic feet. The company says 1.3 billion to 1.6 billion cubic feet is more achievable, however, and says it's in talks with "three large anchor customers" that would provide much of that business.
Tarm Biomass has relocated from Lyme, its longtime home, to a 32,000-square-foot building on Archertown Road in Orford that once housed the late New Hampshire Gov. Meldrim Thomson Jr.'s printing business. Owner Scott Nichols, whose family had run a hardware store in Lyme for three generations, said he relocated the wood-fuel boiler business because the Orford building could better accommodate his business and has income-generating tenants, along with better cellphone service and faster internet. The company also is phasing out as a distributor of the Denmark-made HS Tarm Co. wood boilers but will remain the exclusive U.S. distributor of Austria-based Froling Energy's boilers, along with those of another line with which Nichols is negotiating. Tarm Biomass installed wood boilers at the Lyme School, Stevens High School, Mascoma Valley Regional High School, the Putney School in Putney, Vt., and Whelen Engineering in Charlestown.
Citizens Bank is closing its White River Junction branch office on Feb. 17. In a statement, Citizens Bank said the decision to close the branch at the corner of Maple Street and Pine Street was made after a review of the location's business. "We consistently review customer traffic patterns and preferences at our branches to help us refine our approach to meeting customer needs," the statement said. The banks said it has expanded its mobile and online banking services and is making improvements to its ATM network. In a notice to depositors, the bank said offices in Lebanon, West Lebanon and Hanover would remain open. The bank also operates branches in Claremont, Woodstock and Springfield, Vt. Headquartered in Providence, R.I., Citizens Bank reported $138.2 billion in total assets as of Dec. 31, 2015. The bank operates 1,200 branches in 11 states, including 71 branches in New Hampshire and 20 in Vermont.
Seven Barrel Brewery on Route 12A in West Lebanon closed Dec. 7 to make room for a new Salt hill Pub. "We have enjoyed the goodwill and company of thousands of friends, family and visitors over the years and have appreciated your loyalty and business throughout," the Seven Barrel Brewery owners wrote in a Facebook post announcing the closing. Salt hill Pub owners Joe and Josh Tuohy said they hope to operate this property as both a restaurant and a brewery and intend to get the pub and restaurant open as quickly as possible. The Tuohys opened their first Salt hill Pub at the Lebanon mall in 2003. The Salt hill branch in Newport opened four years later, followed by one in Hanover in 2010. The most recent, The Shanty, at Mount Sunapee Resort in Newbury, N.H., opened in 2015. Seven Barrel Brewery opened in 1994, the brainchild of legendary brewer Greg Noonan. In the Upper Valley, only Jasper Murdock's Alehouse in the Norwich Inn is older, having opened its doors a year earlier. James Mulligan, one of the owners, purchased Seven Barrel in 2011 with a group of seven other investors.
The Tax Workroom is scheduled to open at 52 Opera House Square in the Farwell Block in Claremont next month offering tax preparation services. Owner Debbie Freeman described the business as one that looks beyond filling out tax forms to meet the April 15 deadline and instead takes a long range approach to tax planning. "Tax Workroom sees the income tax return as a planning tool to assist clients in achieving their dreams," Freeman said in a news release. The new business can be reached at 603-287-8395, by email at Debbie@taxworkroom.com or on social media sites.
The Springfield Regional Development Corp. has received $78,253 from the Vermont Economic Development Authority for capital improvements to the Robert S. Jones Center in Springfield, Vt. The money, from VEDA's Local Development Corporation Loan Program, will be used to make the Jones Center safer and more attractive to existing and potential future tenants, the authority said in a news release. The project will include construction of accessibility features that comply with the federal Americans with Disabilities Act, sidewalk and paving improvements, exterior lighting upgrades, and a new entry roof.
The Medicine Shoppe pharmacy is set to open in Chelsea in the space at the Chelsea Health Center vacated last summer by Kinney Drugs. The move, which is pending state regulatory approval, caps monthslong negotiations between representatives of the Chelsea Health Center, staffed by Gifford Medical Center, and The Medicine Shoppe in Barre, Vt. Kinney Drugs opened the 400-square-foot Chelsea dispensary, which was staffed by two technicians, in 2012, bringing the town of 1,238 people its first pharmacy since the 1920s. It closed it on Aug. 31, saying the small number of customers and declining Medicaid reimbursement rates made the location unprofitable. The Medicine Shoppe is a national chain of pharmacies owned by Dublin, Ohio-based health care giant Cardinal Health. The company franchises the name to individual owner-operators. The Barre Medicine Shoppe is owned by Liberty, N.Y., pharmacist Mayur Patel, who operates a dozen pharmacies in New York, Connecticut and Pennsylvania.