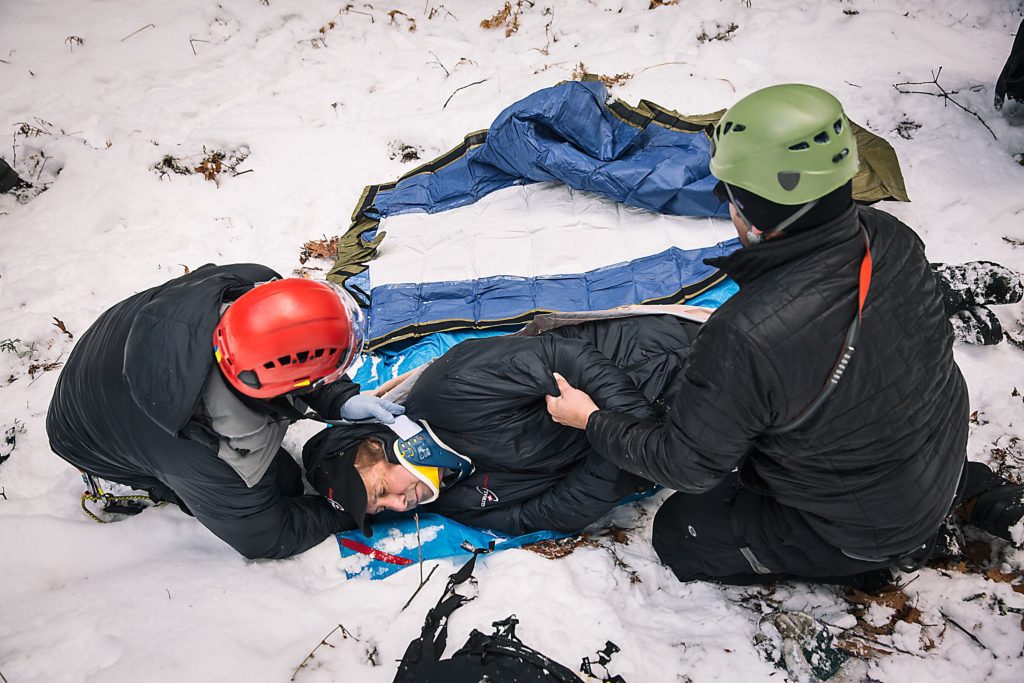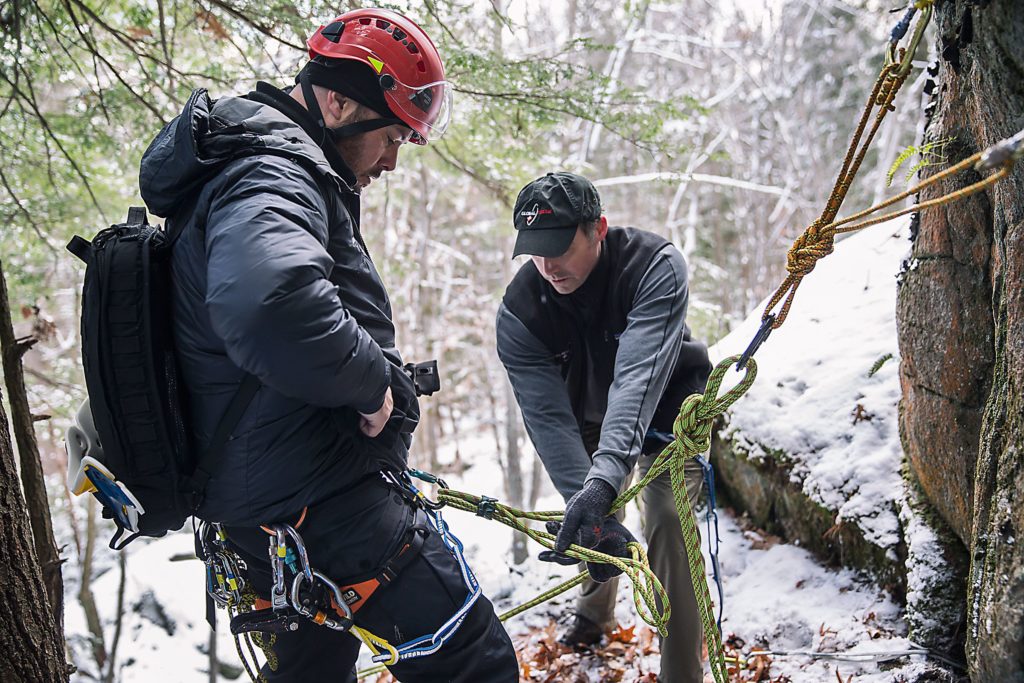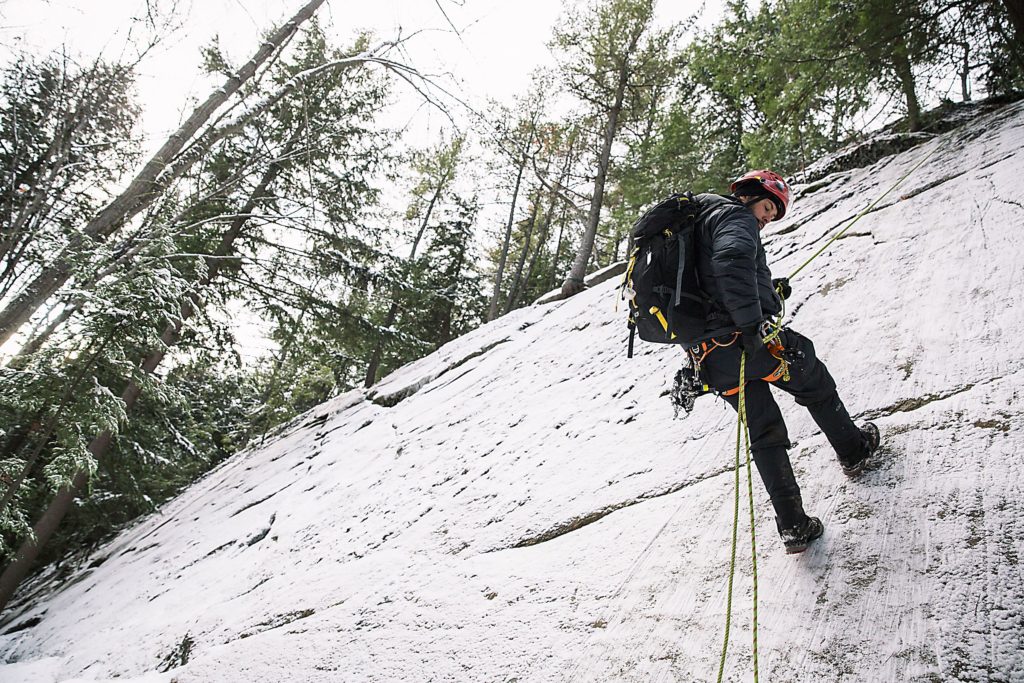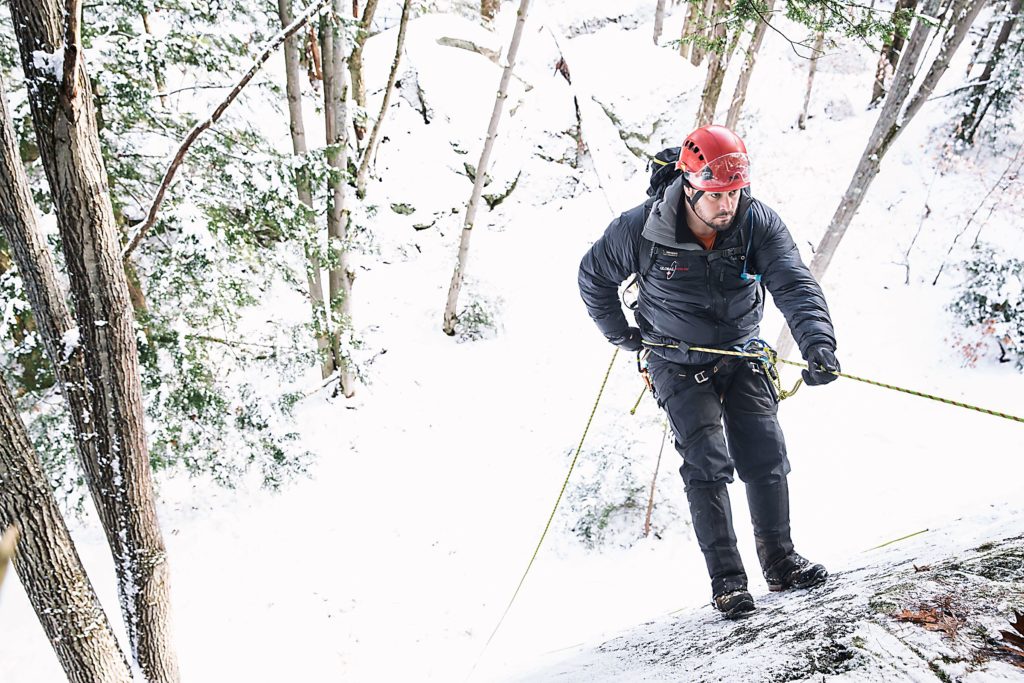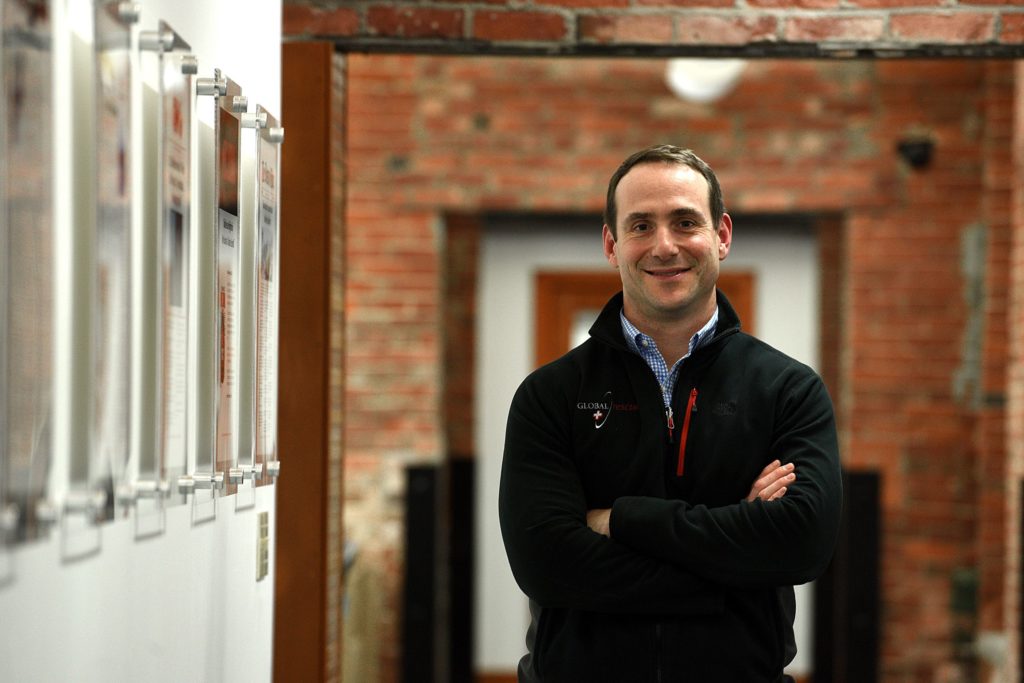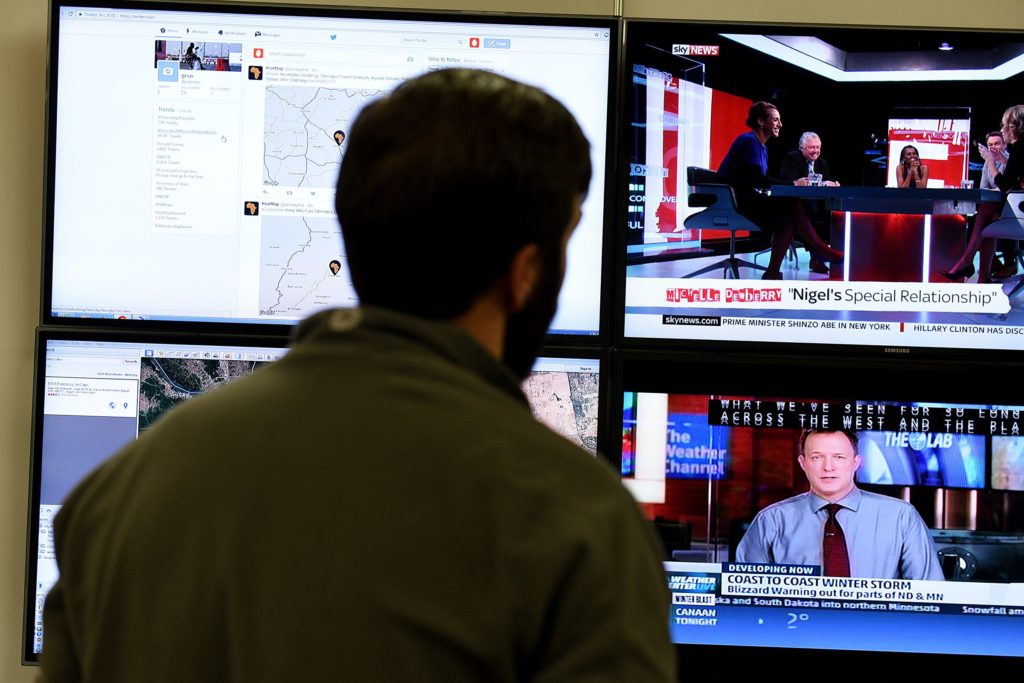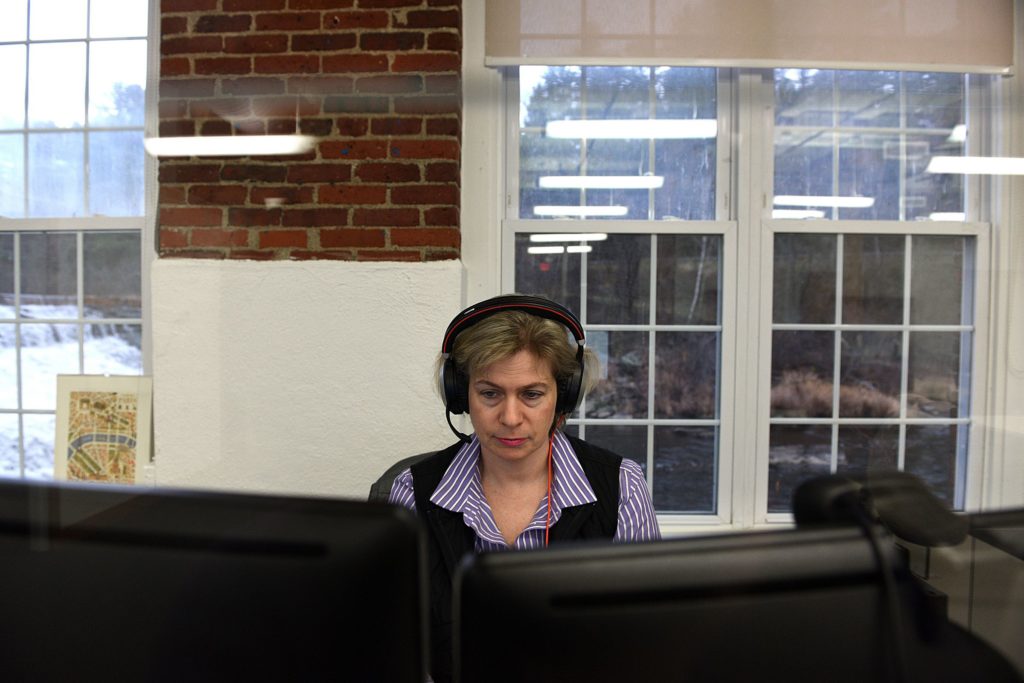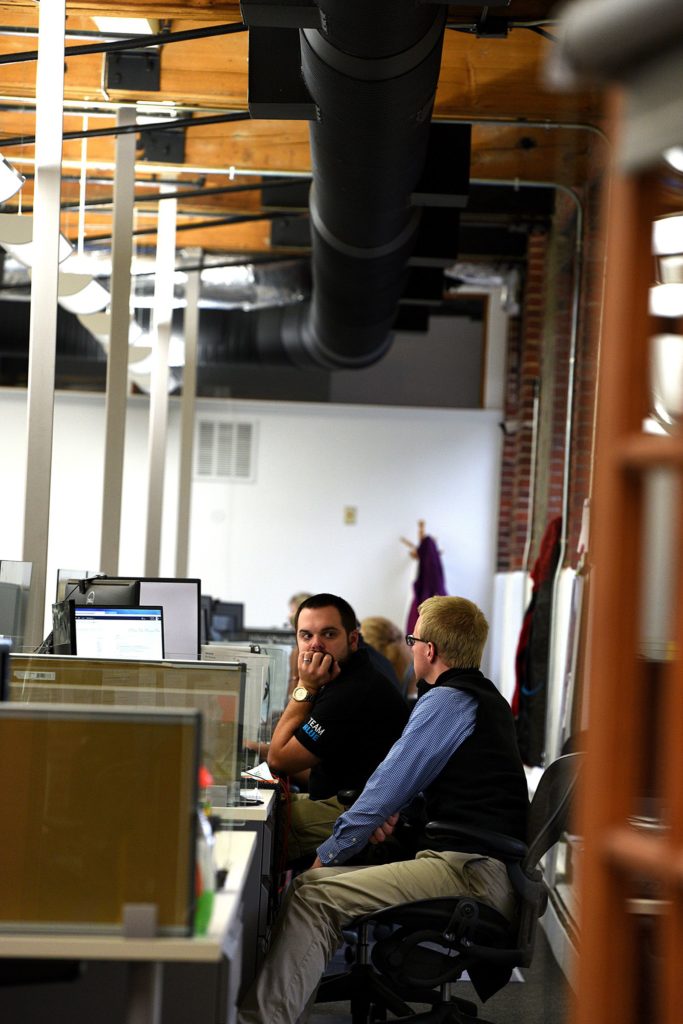 Should you find yourself gored in the flank by a Cape buffalo in Zimbabwe's bush, suffering kidney failure 100 days into a 1,945-mile Arctic expedition, playing host to a life-threatening airborne bacteria while on holiday in Namibia, lying broken at the bottom of a 70-foot crevasse in the Himalayas, or stranded without food or water in Haiti following a magnitude 7.0 earthquake, Lebanon-based Global Rescue is coming for you.
That is, Global Rescue will bring to bear its medical, security and evacuation services — provided you had the forethought to purchase its travel services membership, as did Jon Turk, who suffered the aforementioned kidney failure near the end of his successful 2011 circumnavigation of Canada's Ellesmere Island.
"I was in an isolated clinic in the Canadian Arctic: Dying," Turk wrote in response to an email query about his experience with Global Rescue. "The Canadian Air Ambulance service refused to fly in due to inclement weather. But Global Rescue found a pilot willing to tuck in between sea and cloud and pick me up, take me south. They saved my life."
Turk, who along with a colleague was named National Geographic's 2012 Adventurer of the Year for the unprecedented feat, added: "Bravery, efficiency, boldness and patience. That's what keeps us adventurers alive. That's how Global Rescue operates."
Turk's story, and the others detailed on the company's website, globalrescue.com, describe rescue activity that smacks of high-stakes heroics and diplomacy in exotic, extreme and politically unstable environments.
Essentially, it provides dogged, white-glove customer service in a market hungry for it. Less romantically, it is smart business by a former Wall Street banker — and one that is now moving into the more traditional health insurance business, albeit with a nontraditional emphasis on telemedicine.
'The Market Wanted Something Different'
"We're a service company," said Norwich native Dan Richards, Global Rescue's founder and CEO, in an interview at the company's newly renovated headquarters in the former Ramunto's restaurant in the Rivermill Commercial Center on Mechanic Street.
A graduate of Hanover High School, Middlebury College and the Tuck School of Business at Dartmouth College, the now 43-year-old Richards was working in New York City for the private equity firm Thomas Weisel Capital Partners when he first encountered the travel risk and crisis response industry.
"I spent almost a year trying to make an investment (in the industry) before realizing the market wanted something different than was being provided by the companies that were there," Richards said. "The market would be better served by … something new."
In 2004, with support and expertise from his father, Stuart Richards, a real estate developer from Norwich, and his uncle Arnold Seid, a surgeon and entrepreneur from Maryland, Richards quit his job with the equity firm, moved to Boston and founded Global Rescue.
Today, Global Rescue has more than 1 million members, including NASA, the U.S. ski and snowboard teams, the Wilderness Medical Society, professional athletes and myriad private companies, universities and nongovernmental organizations conducting work abroad.
RELATED: Snow Doubt: They've Got You Covered
For individual travelers, a one-year membership starts at $329. Family memberships, which cover up to six dependents, start at $199 for a seven-day term and $579 for a one-year term.
The company's reach and resources are extensive.
Among its 250 employees are physicians, paramedics and deployable teams of military special operations veterans.
In addition to its Lebanon headquarters, Global Rescue maintains offices in Boston; Salt Lake City; Kiev, Ukraine; Amsterdam; Manila, Philippines; Bangkok and Islamabad.
It partners with Maryland-based Johns Hopkins Emergency Medicine's Division of Special Operations and Boston-based Partners HealthCare, the nonprofit hospital and physician network that includes Brigham and Women's Hospital and Massachusetts General Hospital, to provide urgent and subspecialty consultations, medical direction and advisory services.
The company's intelligence department provides members with travel and security alerts on 215 countries and principalities and real-time GPS tracking services via smartphone, both of which, Richards said, provide peace of mind to loved ones back home.
While Global Rescue doesn't employ pilots or own aircraft, it maintains relationships with private companies and foreign governments to gain access to more than 1,000 helicopters and fixed-wing aircraft.
Among the other services it offers are translation services, travel insurance and, in the worst of outcomes, mortal remains transfer.
'Unique Solutions  To Unique Situations'
Global Rescue is known for its high-profile rescues due to the headline-grabbing nature of its work and the company's promotion of its operations.
In reality, the majority of Global Rescue's 15,000-plus operations have related to relatively minor medical incidents — saving members from themselves, so to speak, and not from terrorist attacks or natural disasters.
"You're much more likely to slip getting out of the shower or get in a motor vehicle accident while traveling," Richards said.
Scott Hume, Global Rescue's director of security services, graduated from Norwich University and spent 20 years in the Army, rising to the rank of lieutenant colonel, before earning a master's degree in business administration from the University of New Hampshire's Whittemore School of Business and Economics.
"We provide unique solutions to unique situations," Hume said in a telephone interview.
Though logistical, practical and political realities of some rescue operations preclude direct involvement of Global Rescue staff — in Pakistan, say, where only the country's military is permitted to pull climbers off its mountains — Global Rescue staff is at work behind the scenes coordinating medical and security efforts.
In the spring 2010, renowned American alpinist Steve House fell about 80 feet while climbing Mount Temple in the Canadian Rockies. Though he was airlifted off the mountain by another organization, Global Rescue soon stepped in.
"I was on IV pain meds and foggy, to say the least," he recalled via email, "and (Global Rescue's representative) flew out and was there to help guide my family through the decision-making process with solid medical information. And when it came time to get repatriated to a hospital in the U.S., I was taken door to door under the care of a great team, in a fast, medically equipped jet. It was everything I could have wanted in that situation."
RELATED: Medical Help Is Just a Call Away
Global Rescue staff participate in rescues at their discretion, but team members have yet to refuse — or fail in — a rescue effort, Hume said.
"Short of North Korea, we'll come after you," he said. "But in the instances where we need government intervention, our Department of State services are outstanding. It's good to be an American."
'Sick of Saying No'
Indeed, to be an American with a Global Rescue travel services membership is to be in good hands — unless you're at home in America when you experience so much as a rash or sinusitis, in which case Global Rescue couldn't — until recently — advise you medically without breaking U.S. law.
That changed in August when, after a year of navigating what Richards characterized as an "incredibly onerous and anti-competitive" health care system, the company obtained licensure for its physicians and for Elite Medical Group, the entity that employs Global Rescue's physicians, and began offering its latest product, TotalCare.
An around-the-clock virtual health care service, TotalCare provides, among other things, urgent and subspecialty health consultations internationally and, now, in all but five of America's 50 states.
The product answered the call of Global Rescue members for at-home access to the health care services they enjoy abroad.
"I got sick of saying no," Richards laughed.
TotalCare has already saved lives, Richards said. Among them, ironically, is an American physician in a U.S. hospital whose heart attack was assumed to be indigestion before she dialed Global Rescue.
Within moments of receiving her call and engaging in a virtual consultation, a Global Rescue representative recognized the symptoms for what they were and directed the doctor to the hospital's emergency room, where she was promptly wheeled into the cardiac catheterization lab for a lifesaving procedure.
Though proud and delighted to save lives, Richards, with TotalCare, is taking aim at the inefficiencies, hassle and expense — to individuals, employers and insurance companies alike — of many in-person physician visits and the 71 percent of annual emergency room visits he claims are unnecessary.
Dismissing the Affordable Care Act as a "slow-motion train wreck," Richards said he believes TotalCare can take those unnecessary emergency and in-person visits out of the system and triage them in a cost-effective way with high-quality, convenient health care.
"The average company pays $15,000 to $20,000 per employee who has a family (for health insurance coverage). Because of the ability to avoid unnecessary visits, we can reduce those expenses, per employee, anywhere from $3,000 to $6,000. We're talking with some companies that will be able to cut their health costs this year by 20 to 40 percent, which is incredible," Richards said.
Evidently, the companies to whom Richards has pitched the product are enthusiastic, too. "Not a single company has said no. Not one. It's remarkable."
With a tap on a smartphone, members the world over can be connected to a TotalCare paramedic or nurse who will gather patient history and pertinent information and, if necessary, initiate a high-definition virtual consultation with an urgent care or subspecialty physician from Elite Medical Group or Johns Hopkins.
These physicians can order labs, imaging, prescriptions and referrals. Global Rescue offers, for an additional cost, a cellphone-sized device capable of reading a patient's blood oxygen level, temperature, heart activity and systolic blood pressure — information that can inform medical decisions.
'Telemedicine Is Definitely Here to Stay'
"Part of what we do is use technology as a very significant enabler," Richards said. "Ten years ago, this business model wouldn't have existed. We have the ability to shrink those gaps and barriers between people with technology."
Richards illustrated his point with a couple of personal anecdotes. While catching a ferry to Nantucket last summer, Richards and his wife, Global Rescue Vice President and General Counsel Melissa Roth, found themselves separated and Roth was not answering her phone. Using the Global Rescue app on his smartphone, Richards was able to "ping" Roth's phone and locate her and their two children amid the crowd some 700 yards away.
A few months later, while Richards was on a business trip to New York City, a bomb exploded in the Chelsea neighborhood of Manhattan. "I was at a dinner at 23rd and Madison, oblivious. My wife wasn't with me, but she was seeing the news at home. The scenes of the aftermath were pretty frightening. So she immediately got on the Global Rescue app and confirmed that I was nowhere near the explosion."
In a telephone interview, Dr. Devon Davis, director of medical operations at Elite Medical Group, shared the story of a woman suffering sinus pain while waiting for her plane to depart.
She initiated a TotalCare consultation, was diagnosed with a sinus infection, and had prescription antibiotics waiting for her at her destination.
Davis, a Dartmouth College graduate and former director of emergency services at Walter Reed Army Medical Center, also spoke of conveniences for those living in rural areas or for whom a trip to an urgent care center or doctor's office is especially cumbersome, such as parents and the elderly.
"Telemedicine is definitely here to stay. It's huge," Davis said.
According to the American Telemedicine Association, 2015 saw more than 1 million virtual visits and 2016 will see 74 percent of large employers offering telemedicine benefits, up from 48 percent in 2015.
While convenient and booming, virtual medicine is not without its critics, who raise concerns about quality and continuity of care as well as cost effectiveness.
According to a 2015 article in Modern Healthcare, telemedicine may actually drive up health care costs insofar as virtual visits result in more prescriptions than in-person visits, largely represent new utilizations rather than substitutions of in-person visits, and result in referrals to in-person visits 17 percent of the time anyway.
But Richards is convinced that new utilizations via virtual care represent visits that should have happened had barriers to care — such as time, distance and cost — been lower and that, in lowering such barriers, telemedicine will allow for care earlier in the disease cycle, thereby lowering aggregate costs.
Richards and Davis agree TotalCare brings something unique to the market, namely fully licensed and qualified physicians; urgent care; a team-oriented approach offering continuity of care among its physicians employed by Elite Medical Group, Johns Hopkins and Partners Healthcare; and the ability to retain medical records for follow-up care and future appointments.
Richards likens other telemedicine models to Uber, an online marketplace matching people with rides.
"Uber doesn't employ the drivers or own the cars," he said. "The likelihood of ever having the same driver twice is practically zero. Uber is not the best way to practice medicine. There is no continuity of care."
Richards said he believes TotalCare eventually could evolve to "revolutionize health care in the U.S."
Such confidence regarding a system many regard as broken would seem utterly bombastic and naive were it not for Richards' unique combination of experience and aptitudes: health care investing, business services delivery, leveraging of new technologies, market responsiveness, and rescue amid intractable circumstances.
Rebecca Perkins Hanissian is a freelance writer from Lyme. She can be reached at perkins_RL@yahoo.com.